Whether you're a football fan, or not, I'm guessing you're a fan of appetizers and desserts. Am I right?!? I'm totally happy to forgo the main dish and dive into appetizers and desserts, so how could I not love tailgating food?? Yum!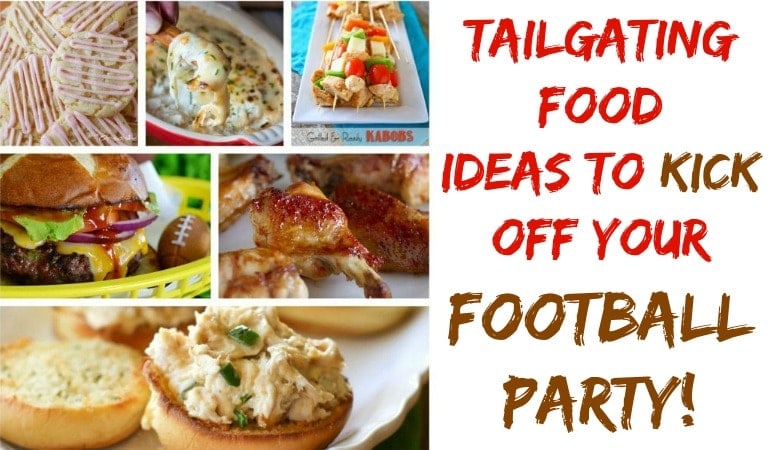 A while back, some blogger friends and I got together to share TONS of tailgating recipe ideas. Since football season has kicked off, I thought it would be fun to share these round-ups again. I'm pretty positive you'll find SEVERAL amazing tailgating food recipes to get your party started. Find the links to all of the tailgating posts below…​
Tailgating Food Recipe Ideas:
Pin this image to save this tailgating food collection for later:

Have a blast at your football party and be sure to share any yummy recipes that you try with me!!