Need a Mother's Day gift idea?? Perfume is always a favorite and Mother's Day is a perfect time, with the upcoming new season, to gift a summery scent. My personal faves are Viva La Juicy and Sarah Jessica Parker NYC, but I know there are lots of heavenly perfumes out there. So, thanks to the Facebook gals and some hefty research, I have a whole list of tried and true favorite perfumes for women. I can't wait to try them, myself. Here they are!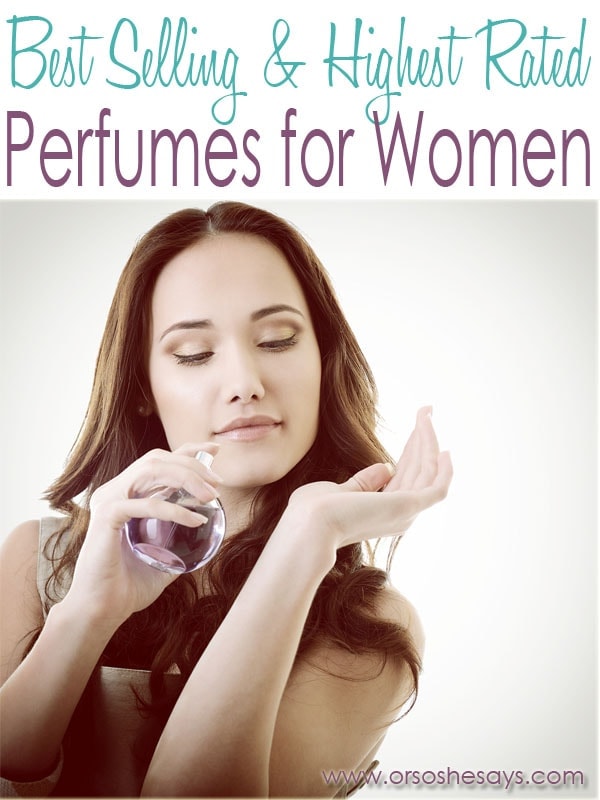 1. Ralph Lauren Romance: fresh rose, ginger, marigold, violet, oakmoss and musk
2. Abercrombie & Fitch #8: ginger, jasmine, and peach (best price on Abercrombie site.)
3. Viktor & Rolf Flowerbomb: freesia, Centifolia rose, osmanthus and Sambac jasmine, patchouli
4. Grace by Philosophy: bergamot, muguet blossoms, musk
5. Dolce & Gabbana Light Blue: Sicilian Citron, Bluebell, Granny Smith apple, Jasmine Sambac, Bamboo, White rose, Cedar wood, Amber, Musk
6. Estee Lauder Pleasures: lilies and violets, roses and peonies, with other exotic blossoms and fragrant woods
7. Coach Poppy: Jasmine, Gardenia, Cucumber and Vanilla
8. CK One: pineapple and citrus with jasmine and rose mixed with green tea
9. Clinique Happy (a long time favorite of mine, too!): a floral, citrusy bouquet
10. Escada Magnetism: green and fresh fruits and leaves with a touch of musk and patchouli.
11. Stella by Stella McCartney: classical floral scent of roses
12. Chloe Intense: Oriental Notes, Rose, Amber, Pink Pepper, Honey, Cedar, Magnolia, Tonka Bean, Sandalwood
13. J'Adore by Christian Dior (another favorite of mine!): floral orchids, violets, rose and blackberry musk
14. Paris Hilton for Women: Frozen Apple, Peach Nectar, Freesia, Mimosa, Jasmine, Sandalwood, Ylang Ylang, and Oakmoss
15. Jo Malone English Pear & Freesia: pear, white freesias, amber, patchouli and woods
16. Katy Perry Killer Queen: wild berries, dark plum, bergamot, velvety red flower (Celosia), Sambac jasmine, rainbow plumeria, cashmere, patchouli and liquid praline
17. Nicki Minaj Pink Friday: Italian Mandarin, Blackberry, Star Fruit, Musk, Vanilla, And Carmelized Pear
18. Vera Wang Princess: Water Lily, Golden Apricot, Pink Frosting, Precious Amber, Lady Apples, Pink Guava, Mandarin Meringue, Dark Chocolate, Wild Tuberose, Vanilla Chiffon, Tahitian Tiare Flower
19. Acqua Di Gioia: jasmine sambac, cedar, labdanum, aquatic green accord, peony, brown sugar accord, mint leaves, pink pepper, limone primo fiore
20. D&G 3 L'Imperatrice: watermelon, kiwi, pink cyclamen, and musk
What are your favorite perfumes for women?
Like this post? Check out: Love Trying the Newest Beauty Products?, , The Asprin Mask, Handmade Foot Soak, Homemade Facial Scrub and Deoderant