This Printography review is a sponsored post written by me on behalf of Printography. All opinions are 100% mine.
There is just something special about decorating your home with photos taken by you or a loved one. I grew up with a photographer dad who painstakingly created beautiful photo collages that hung throughout our home. Fortunately, I'm parenting in the age of technology, and I don't have to cut and paste my photos to display them. All I have to do is find a good photo print company online and let them do all the work. However, finding a company that delivers professional quality photo products with great customer service and quick turnaround time is easier said than done.

That's why I was glad to be introduced to myprintography.com. Printography is a creative resource that allows you to design professional quality photo albums, canvas, gallery art and single prints with simple and straightforward software. And I love how their web site is organized … by categories (i.e. weddings, baby, holiday, etc.) instead of by product. It allows you to get inspired based on your purpose for ordering. For example, I don't currently have an updated family photo to turn into a canvas or recent vacation photos that I wanted to turn into a photo book, so I went to the "Vacation" category on Printography's web site and saw a cute photo on a beach. That reminded me of a photo I took of my girls last summer. Which got me thinking about a spot in their bedroom that needs something special, and before I knew it I'd designed and ordered my 8×8 bamboo mount.
I've used several different online photo printers before, but I've had both quality and turnaround time issues. My experience with Printography delivered on both points! My bamboo mount arrived in five calendar days (not business days!) and the quality far exceeded my expectations! Plus, the Printography editing and design tools were intuitive and easy to use.
Here's the original, unedited photo …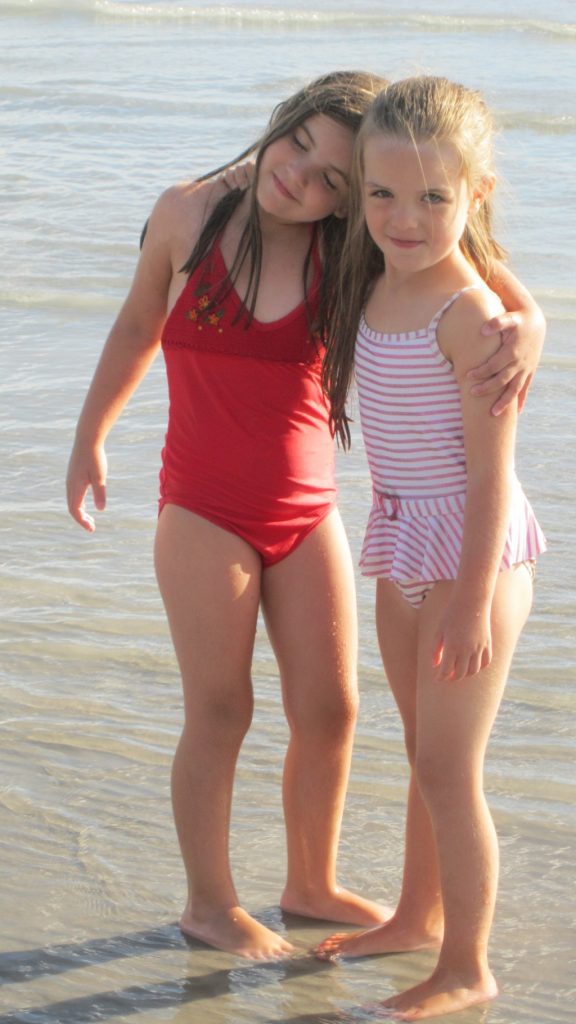 And here's what I ended up with …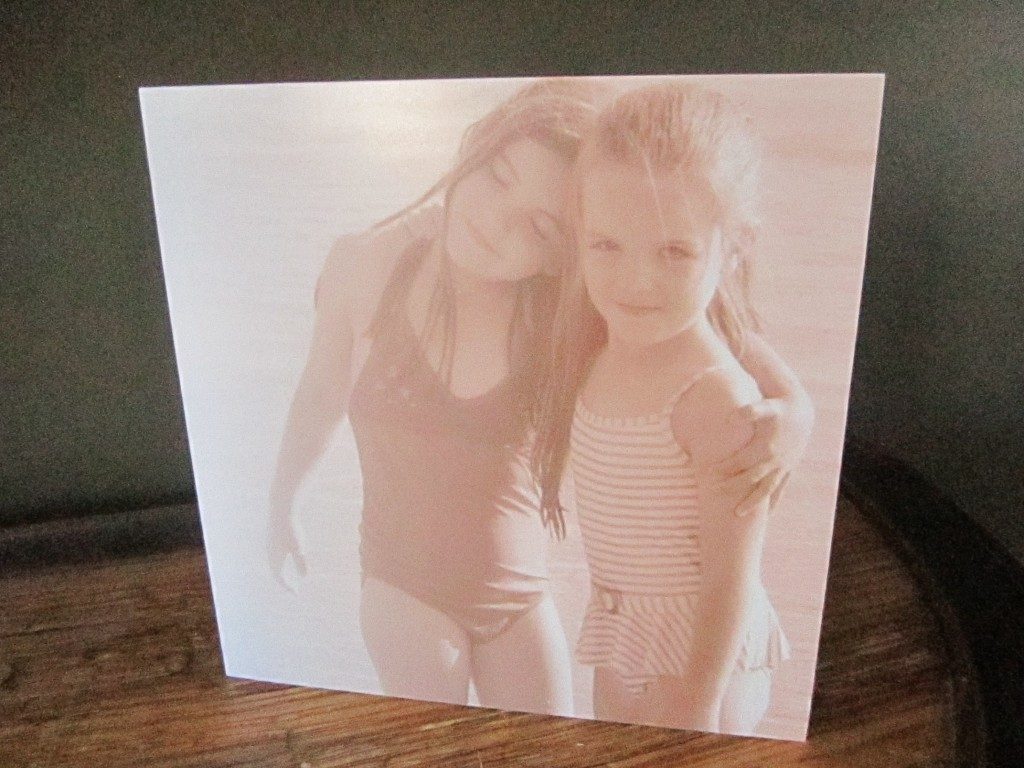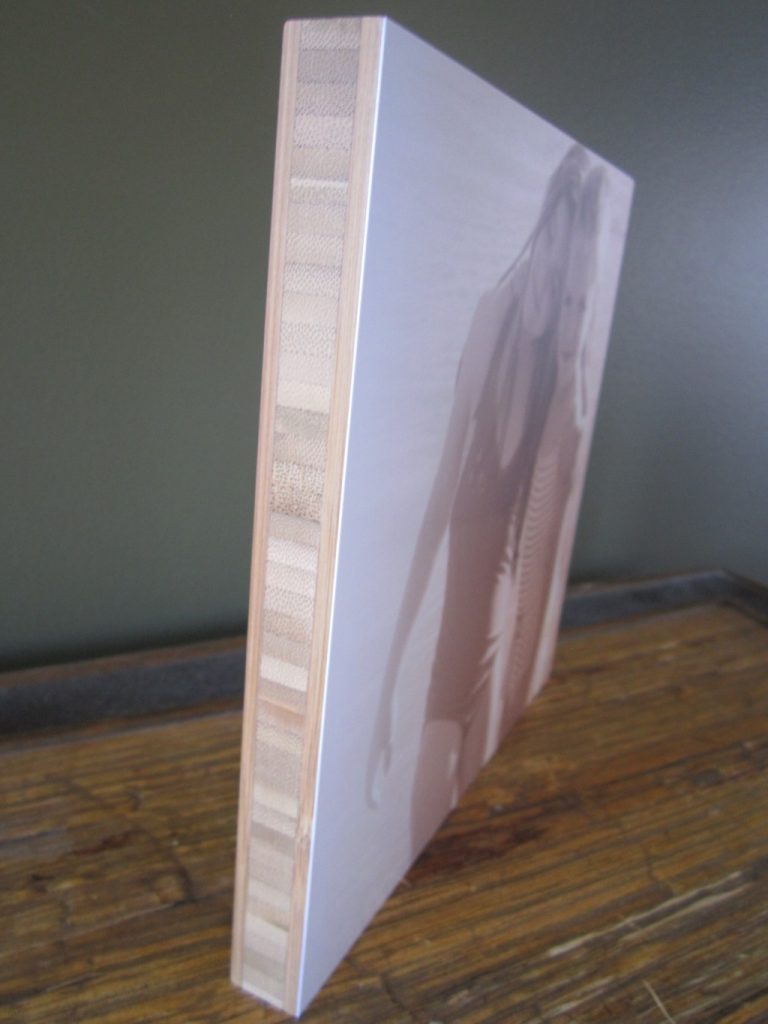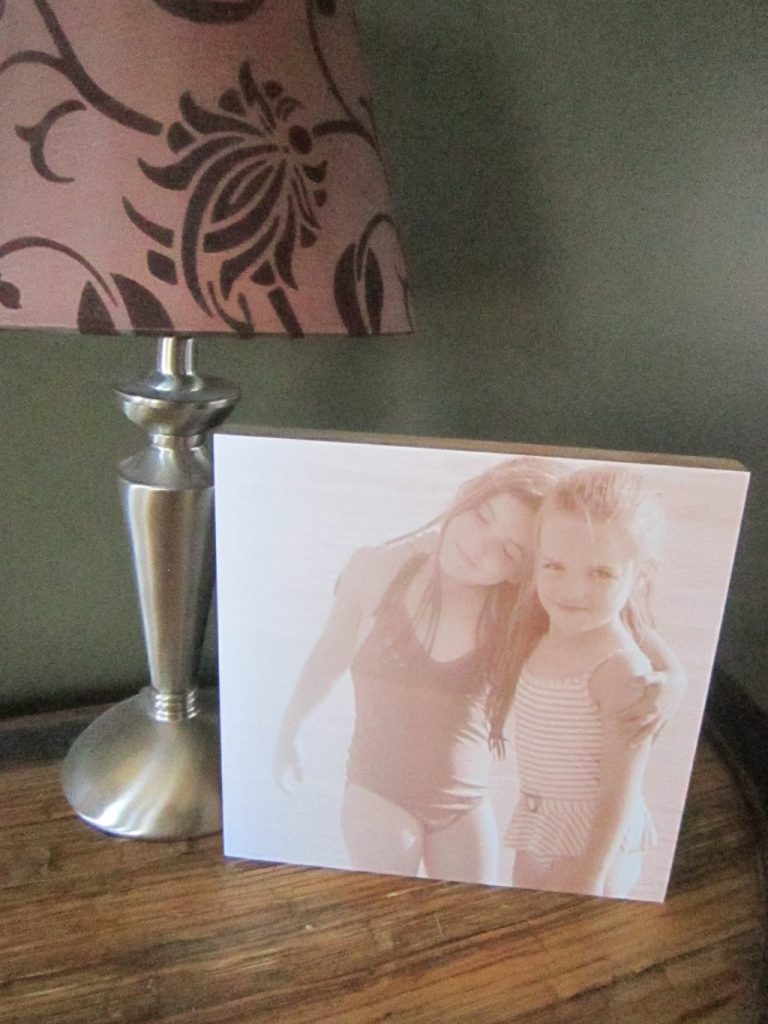 I love it, and so do my girls! My photos don't do it justice. In person, the photo details are incredibly sharp, the color and finish are beautiful and the bamboo mount is solid and well made. It's a treasure that will hang in my home for a very long time.
Some other fun ideas to incorporate photo prints into your home décor:
Print your favorite pictures, graphics or sayings onto canvas prints, bamboo mounts or photo standouts.
Browse online for royalty-free photographs, buy the images and print them onto a Printography product.

Find an image of your favorite poem, verse or quote and print it.

For a limited time, Printography is offering 'Or so she says …' readers a 15% discount on all their products (BONUS: shipping is included in the price of all their products). Just use discount code OSSS15 at checkout.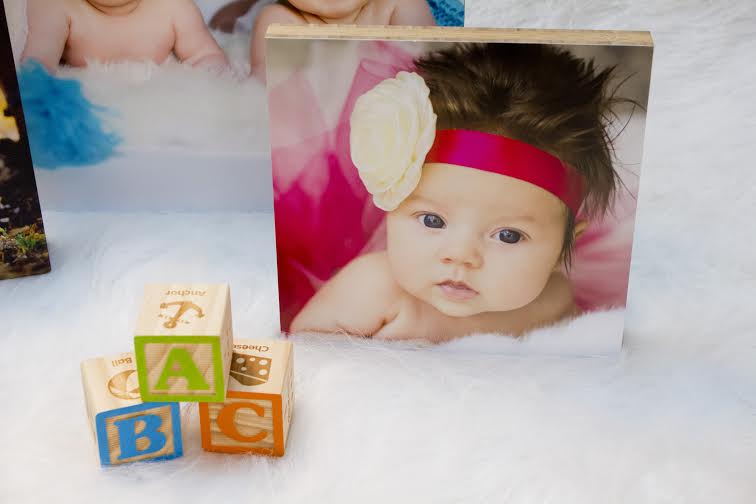 Also, we've got a great giveaway for our readers! Enter below for your chance to win an 8×10 Bamboo Mount ($50 value). Just visit myprintography.com and then leave us a comment about what your favorite photo print product is! The possibilities really are endless!
a Rafflecopter giveaway