Hello again!
This is Sharon from Lemon Squeezy with another free printable download. I've made a simple postcard printable to mail to your family and friends to give them a little pick-me-up! My daughter has been writing notes to her friends and grandparents lately and mailing them, and absolutely loves to receive their notes in return. These 4×6 postcards are a simple way to send something yourselves, with the back completely blank for you to fill in your address information and your letter.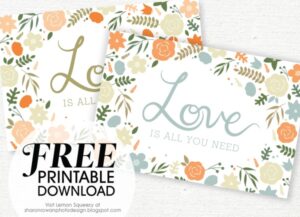 Click HERE to download the PDF!
Thanks for letting me visit with you once again on 'Or so she says…" It's always fun to stop by and share what I've come up with lately. I really think these postcards will be a hit, so don't delay sending them out to the ones you love!