Whether you are a wizard, witch or a muggle, you know what this time of year means – back to school! Hi everyone, it's Adelle from Packed with Fun, the official blog for
Get Away Today
! Today, we are going to show you the best treat to transition from the summer break into your fall adventures. What better way than with the snack that welcomes all wizards back to school on the Hogwarts Express, Pumpkin Pasties.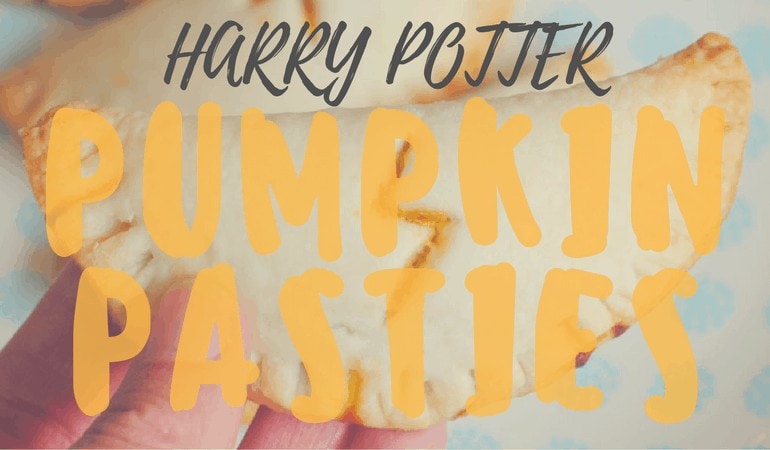 Although you might not be able to board the real Hogwarts Express, you can still enjoy tasting your own Harry Potter treats! We've shared this Harry Potter recipe for
Butterbeer Fudge
and several other fun
Harry Potter treats
in the past. Today, we wanted to win you over with these hot Harry Potter Pumpkin Pasties with this delicious recipe in your own home!
Here is what you will need for your Harry Potter Inspired Pumpkin Pasties:
(Wizarding World of Harry Potter Copycat Recipe)
1 Cup Pumpkin Puree
1/4 Cup Sugar
1/2 Tsp Pumpkin Pie Spice
2 Eggs
Butterscotch Baking Chips
1/4 Cup Butter
1 Package Pre-made Refrigerated Pastry/Pie Crust
First, you will want to preheat the oven to 400 degrees.
Now combine the pumpkin pie spice, sugar, pumpkin pie puree and eggs into a large bowl. You will want to stir them together until they are all combined. Once complete, you can set the bowl to the side for now.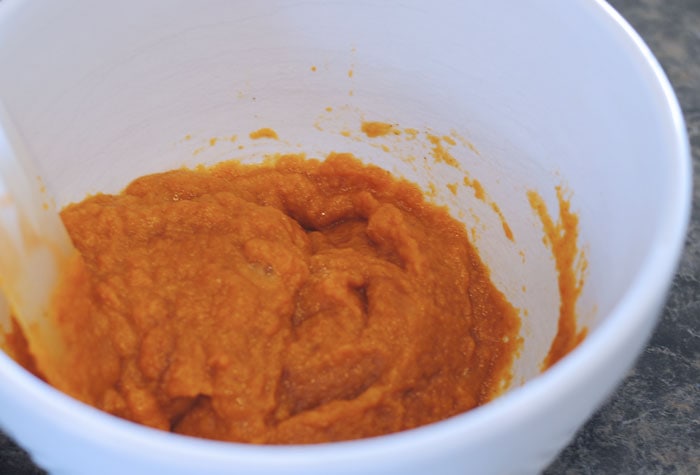 Spread your pie crust onto a cutting board. Use a large canning jar lid or a large circle shape to cut the dough into circles. I was able to get eight circles out of each of the pre-made pie crusts. Then with the leftover scraps of dough, you can combine them all together, roll out the dough again, and get a few more circles!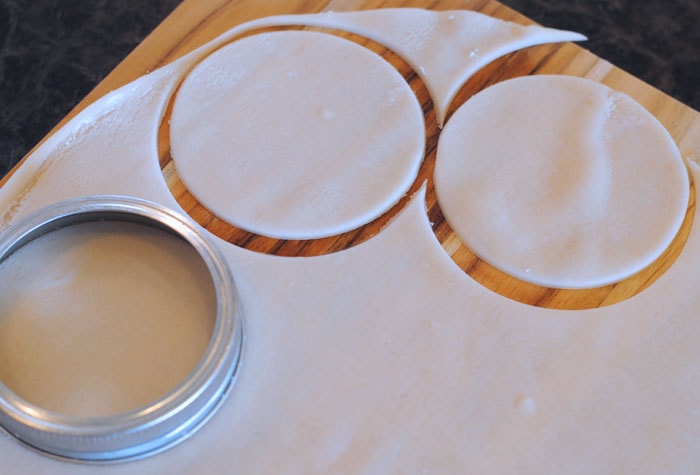 You will want to build each individual pastry in layers. First, spread melted butter along the top of your dough circle. Scoop a teaspoon of the pumpkin filling onto the center of your circle. Add a few (or to your taste) butterscotch chips on next. (The butterscotch chips are the true secret ingredient to make this recipe delicious.) I started with using four chips in each pasty but, after a sample, the butterscotch flavor was so yummy, I added about six butterscotch chips to each. I'd recommend trying a few out and see what you like! If you are feeling adventurous, use six or seven per pasty. Trust me – so good!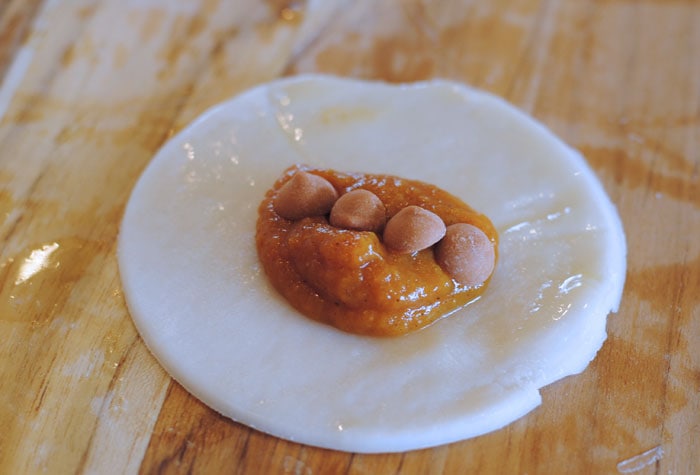 Once the filling is filled to perfection, fold the dough in half. It will be in a half moon shape. Press down and seal along edges with your fingers and then press a fork along the outside to make a crinkle design.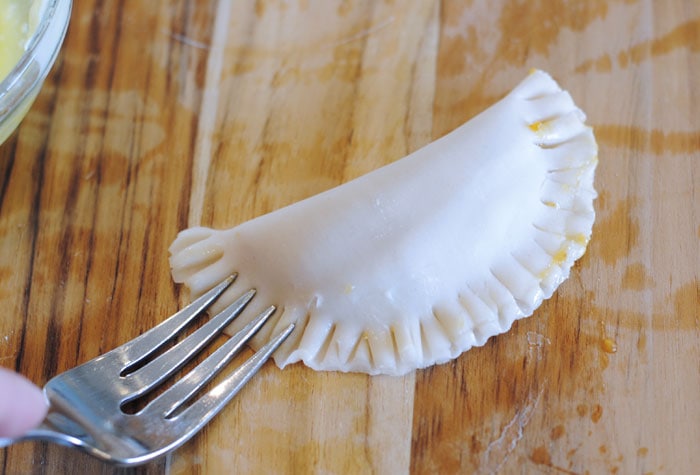 Make a slit in the top of the dough with a sharp knife point to allow steam to release while baking. Since this is a Harry Potter pumpkin pasties recipe, I decided the only option would be a certain scar in the shape of a lightning bolt.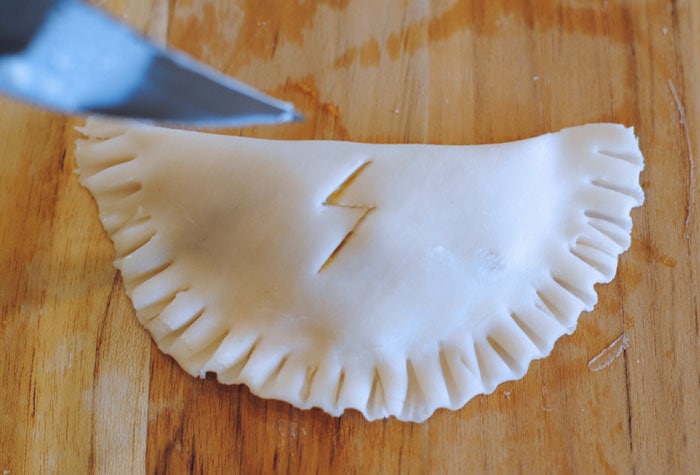 Brush the tops of your pumpkin pasties with butter. Don't skip the butter! It makes the dough rich and flaky and adds a nice brown to the finished product. Place the pumpkin pasties on a greased baking sheet. Put them in the oven and allow them to bake for about 15 minutes. You will know they are ready when the tops are a nice golden brown.
When your 15 minutes are up, your pumpkin pasties are ready! They only need a few minutes to cool after they are out of the oven, then they are all yours to I hope you enjoy them as much as I did. These are the perfect treats for any Harry Potter fan to imagine they are on the Hogwarts Express on a brisk fall day, getting ready for the adventures that lie ahead. Or just a super delicious treat for any day of the week!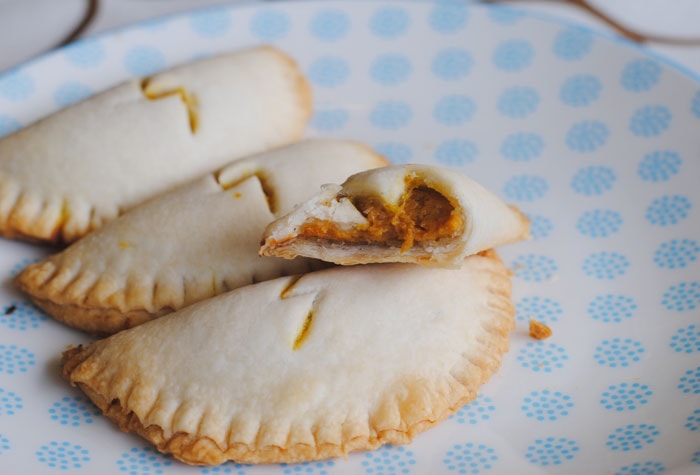 Now that you have had just a small taste of the wizard life, it is time for you take a the magical trip of a lifetime. All of the agents at Get Away Today are true vacation wizards. They would love to help you get to The Wizarding World of Harry Potter to experience not only the real life Pumpkin Pasties, but everything else Hogsmeade has to offer. Get Away Today makes it so easy, it is almost like magic! Book online at getawaytoday.com or give us a call at 855-GET-AWAY. Plus, use the Or So She Says promocode: OSSS2015 at checkout to save an extra $10 off your vacation package!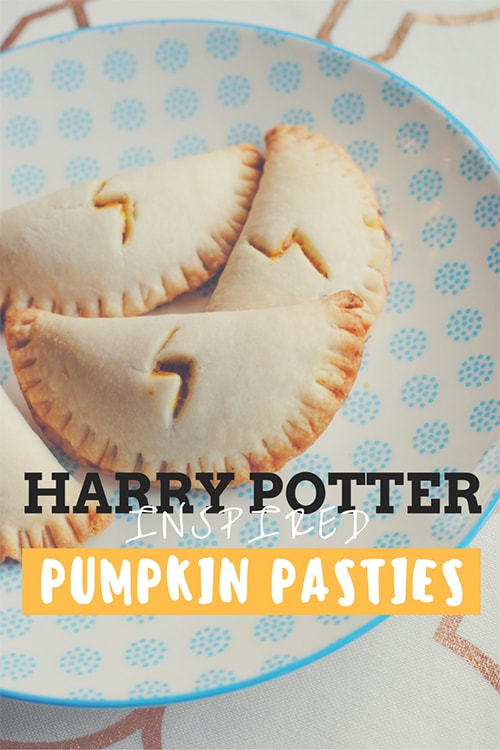 For more great posts like this, check these out on 'Or so she says…':
Harry Potter at Universal Studios – Everything You Need to Know!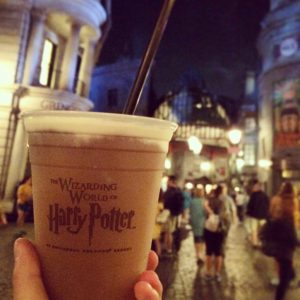 3 Free Harry Potter Printables to Get You Ready for Your Vacation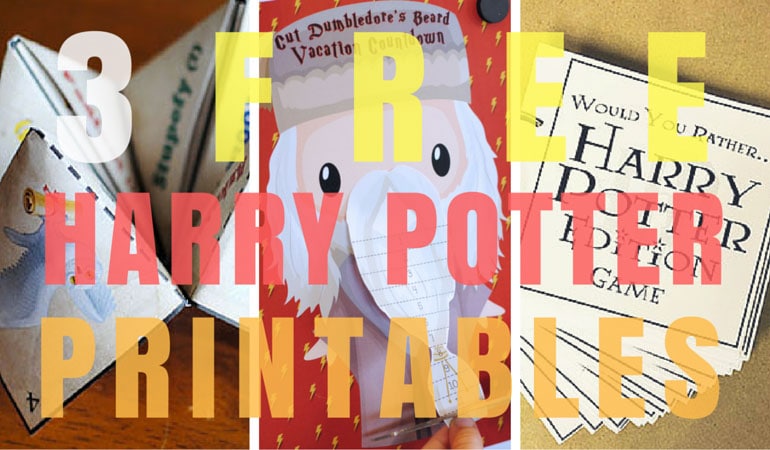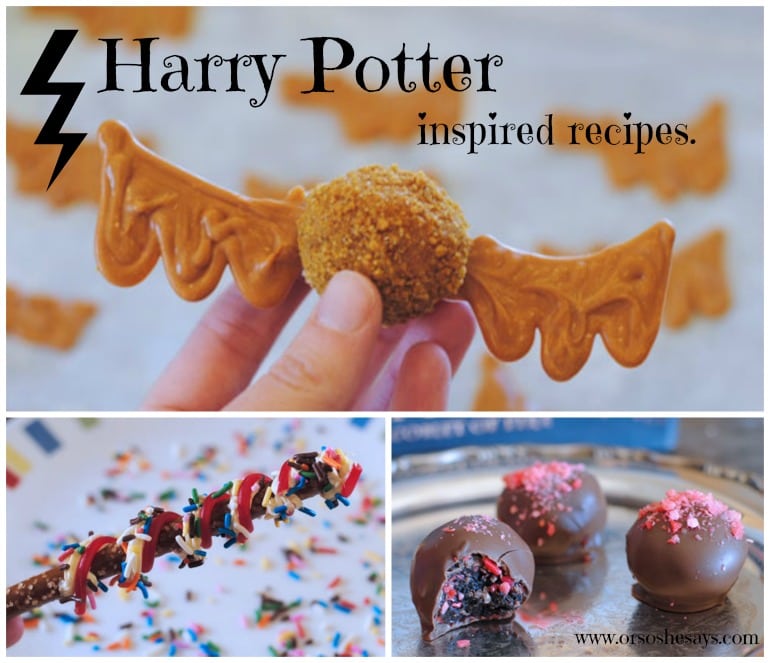 Save
Save
Save
Save