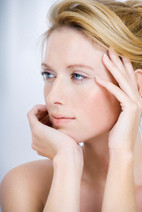 Image by patriziasoliani
It's for real, putting Asprin on your face. And, it gets killer reviews from women all over the world! "What the??" I'll tell you. So, asprin is a beta-hydroxy acid (BHA) that has been known to be very effective in cleaning and reducing the size of pores. Not only that…when used as a face mask it is said to exfoliate (because of the grit), reduce redness and swelling (because isn't that what we take Asprin for??), and leave your skin cleaner, smoother, and softer. Yes, please.
So, I love the web site,
Makeup Alley
. It's a great place to go to read reviews on all beauty products. Before I buy any new product, I go there and see what the ladies have to say! I thank them for helping me come up with my favorite skin care products and a routine that I'm super proud of…I'll be sharing soon…
Check out just 3 of the 1700 Asprin Mask reviews…
"I didn't even use honey, I just put about 6 tablets in a shot glass and added about half a
teaspoon of water. Gently patted on my face, sat and let dry while watching TV. Then gently patted water on it so it wouldn't get too flaky, and then gently rubbed/rinsed off. My skin looked radiant, smooth, and there was no redness. The granules of the aspirin didn't leave my face feeling raw or scratchy. My skin is acne-prone but can be oily AND dry. I experienced no irritation and my boyfriend said that my pores looked smaller (without any prompting!) I can't believe I
waited so long to try this, it was 99 cents at Kroger and it's the best exfoliator/masque I've found. I threw my St. Ives in the trash."
"I have been doing aspirin masks for about 4 years on and off. I just started doing it again because my skin for some reason has been acting up. This has taken any problem away from my skin. My skin is more youthful looking & my hormonal, cystic acne is GONE. My scars from my acne are also GONE. If you are not completely happy with your skin, just try this… you will be happy. What I use is organic raw honey & BC powder with a couple drops of water. You will notice a difference with the first application. I leave it on for about 20-30 min at night before bed. When I wake up, any redness or bumps are just gone. This stuff is a miracle & I'm so happy I started up again, I can't believe I forgot about it!"
"I don't have an acne prone skin but I love the mask. It smoothes my skin and I believe it does a great job at exfoliating and brightening my skin. I do it every everyweek with honey. Just another good thing that won't hurt your
skin. Loooovee it!!! Recommend to everyone to try it!"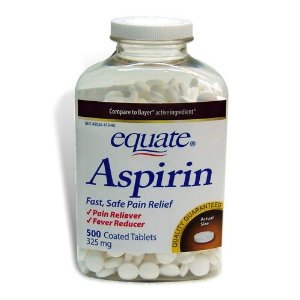 THE ASPRIN MASK (Basic recipe)
Step 1: Take 6 uncoated aspirin and break each into halves. Put in a small cup.
Step 2: Add 3-4 drops of warm/hot water, and use a stick or spoon to mash and stir up the asprin. If it's too dry and doesn't dissolve, add 1 drop of water at a time until it forms into a thick white paste.
Step 3: Spread thickly onto your face. Leave for 10-15 minutes. You'll know it's ready when bits of white powder start falling off your face.
STEP 4: As you wash it off with warm water, gently massage it into your skin. You'll feel your skin to be very smooth and even.
STEP 5: Pat face gently dry. Done!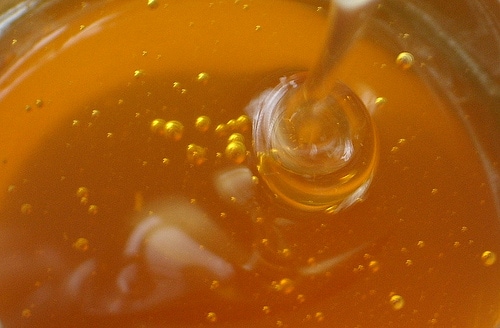 THE YOGURT & HONEY ASPRIN MASK
(for a more moisturizing mask)
STEP 1: Mix a dollop of honey into a few tablespoons of yogurt.
STEP 2: Grind 6 aspirin in a grinder or smash it into a powder with the back of a spoon. If you're using uncoated aspirin, there's no need to grind. just drop the aspirin into the yogurt and wait for them to dissolve.
STEP 3: In a small bowl, mix enough of the yogurt/honey mixture into the aspirin powder to make a paste that will adhere to your skin, about the consistency of cold cream.
STEP 4: Apply to face, leave on about 10-20 minutes.
THE ALOE OR CETAPHIL ASPRIN MASK
(another version of a moisturizing mask)
Step 1: Mash 6-8 uncoated, regular strength aspirin
Step 3: Mix until paste like consistency.
Routine:1. Cleanse skin with normal cleanser.
2. Steam skin with a really warm cloth.
3. Apply mask for about 15-20 mins.
4. Rinse and using the aspirin bits as a scrub. Massage gently.
5. Use a light moisturizer if you have oily skin. A heavier one if you have dry skin.
More homemade beauty products:
So, there you have it! Now, get glowing!!