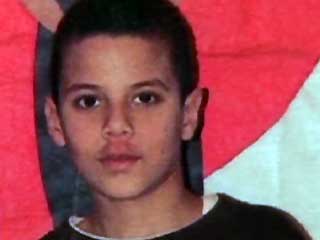 It seems that every woman has SOMETHING that just tugs on their heart strings and makes them wanna cry. I have never experienced being bullied personally but it is just one of those things that makes me sick to my stomach to think or hear about it. I can't stand knowing that there are so many children who go through their life being treated so unkindly, it's not right. And, not even necessarily being bullied…just being without friends. Every day when I drive to
my children's school I notice a couple kids that will be walking around all by themselves at recess, or sitting by a tree…it's obvious that they are yearning for recess to be over so they can
try to blend back in to the crowd. I don't know where this passion came from or if it's
normal…but it really makes me sad. Really, really sad.
So, I'm being really serious today…hope you don't mind.
Bullying or exclusion of children affects everyone, whether it happens to your child or not. How? Well, these kids are the future. A horrible childhood can affect a child negatively for the rest of their life! Think of the potential that could be wasted. Also, these children go to school with YOUR children and sometimes bad things can happen when they reach their boiling point…and that's scary. But also, they are innocent children and we are women…women with a natural
ability to be compassionate and understanding. I wish that more women would band together and be intolerant of such ridiculousness. I told you, I was being serious.
I have several memories of children that were friendless or bullied back when I was in grade school. They haunt me to this day. Not because I was the perpetrator but because I didn't do anything to help them. There was this girl on my school bus…she had really bad acne, was extra tall and lanky, and was incredibly shy. She was tormented to seriously NO end. Everyone would put their backpack on their seat so she couldn't sit down by them on the bus. I remember one day some boys tied tampons into the ends of her hair and she just sat there. She was too afraid to move. I would give anything to go back in time and stand up for that girl. I was too afraid. I didn't want to be a target too. I wonder all the time whatever happened to her and how her life is today. I would love to give her a hug and tell her I am sorry that I never stood up for her. I hope that she was able to turn into a strong, productive, happy woman…but, I would be surprised. The sad thing is that it happens a lot AND it can be helped. There are so many simple things that we try if our child is being bullied at school. How?? We'll get to that in a minute.
So, I never thought my kids would have the experience of being bullied (or being friend-less), but it happened. And, I'm so glad it did. I learned a lot from that little experience. Last year, my oldest son Caden started 1st grade. We recently built our home so we are new in this area. Many of the kids at school already know each other and have that advantage. Problem 2, Caden is a quiet kid. It takes a while for him to open up and feel comfortable playing with other kids. But, he's a stinkin' cutie and incredibly sweet.
Anyway, I picked him up from school and asked him to rate his day from 1 to 10. It was a negative 10. I had never heard anything under a 6! I prodded and he told me that at recess he was walking around by himself because he didn't know who to play with. There was a group of boys nearby and one of them yelled out, "Look at Caden, the loser!" The rest started laughing.
Ugh….my heart broke. It broke Caden's heart. Caden is anything but a loser!
Part of me wanted to cry and the other part of me wanted to find that kid, shove him against the wall and tell him that I'll kick his effin' rear-end if he EVER speaks to my kid like that! Obviously, I chose to cry…inside. I was sad all day. What could I do? What am I supposed to do when that happens? If I do anything, will it make it worse? Will it do any good?
But, I am here to say that there are a few things that we did that significantly improved the situation! I am so happy with how things have improved. Caden has many friends now and really enjoys school. So, first…I called the teacher. Caden was scared to death that I would embarrass him or that I would create a bigger problem. But, his teacher was a superstar.  First, she talked to Caden and told him that there is a difference between being a tattle-tail and talking about a problem. She told him to come to her any time something like that happened.  
Second, she asked Caden to pick two kids in the class that he felt would be fun and nice friends to have. She then moved the seats around so that Caden was sitting right in between them. She would purposely arrange class activities so that he was involved with the kids he picked.
Third, she talked to the whole class in a non-incriminating way about being kind, including others, and standing up for what is right. She also promised to keep an eye on the situation. I couldn't be more happy with the way she handled it. If your child is in this situation…suggest these things to the teacher…and follow up!
Obviously, I had to do something on my end too. I couldn't leave it all up to the teacher to make sure my child was making friends. So, I called in some reinforcements…Caden's Uncles. Caden has lots and lots of fabulous Uncles that he adores. They took turns showing up at Caden's school for lunch and recess. They sat with him and played with him. Not ONLY that….they purposely invited the other kids to hang out too! Brigham, my oldest brother, loved it! He said the kids thought Caden was the greatest thing ever that he had some big, cool guy that came to hang out with him. Brigham got a group together to play basketball, traded food in the cafeteria and taught them to put peas in their milk and cookies in their gravy. Practically the whole grade was following Caden and Brigham around…hoping they could play too. The next day….Uncle
Logan showed up, with a football. It didn't take long for the other kids to realize there was something special about Caden. His Uncles showed up several times…mostly the first week after the incident and then a couple times later. It was amazing how much it helped draw some positive attention to Caden! No super cool Uncles around? No worries…recruit someone from your church, your neighborhood, etc. that is mature enough to understand the situation AND fun enough that they would excite the kids and bring positive attention to your child.
Another thing I did was to set some goals with Caden. We discussed what he wanted for himself and how he is in charge of attaining the things he wants. We talked about some of the kids he knew and wanted to be friends with. I explained to him that not everybody will WANT to be his friend and that's okay. But, there are some people that do…and we just need to find them (kind of like a "treasure hunt"). Every day, he went to school with a goal of talking to and trying to play with one certain kid that he picked out. He would "report" back to me at the end of the day. Sometimes he would get little or no response but he kept trying. It literally took just a few days before he had new friends that wanted to come over to our house! I highly suggest setting goals and teaching your child that they are not helpless. Teach them it is NOT their fault and it's perfectly normal and fine to not have everyone like them. Teach them that they are an individual with a purpose and gifts that ONLY they can share with the world. Tell them why bullies are the way the are…because they are insecure and often sad inside.
So, really…things are so good now with Caden but it's something I continually keep tabs on. All this was based on that ONE bad experience…an experience that was so heartbreaking. But, I can't imagine how it would feel to be a mother or a child that deals with bullying (or having a friend-less child) on a regular basis!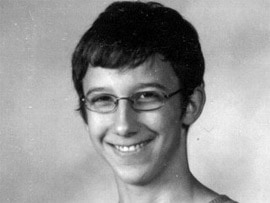 Eric Mohat, age 17. Committed suicide after severe bullying.
It doesn't take much thought to realize that although bullying might not happen to your child, there are things your child and you can do to help prevent it from happening to others.
EVERY PARENT:
1. Talk to your child about BEING A LEADER and not a follower.
2. Teach them to NOT ACCEPT bullying in their group of friends.
3. Teach them that it is RIGHT to stand up for somebody being picked on.
4. Teach them that it is kind and good to SEEK OUT those that aren't being included, and include them in activities, the lunch room, parties, etc.
5. Tell them it is RIGHT to report bullying to the teachers.
6. Teach them it's MORE IMPORTANT to do what's right than to be popular.
7. ASK THEM about their friends and how they treat others.
8. TELL THEM about how bullying and having no friends can affect children.
9. SHOW THEM by example how to be considerate and thoughtful of others feelings.
* NEVER DO NOTHING! *
Sometimes, I think parents feel content that their child is "popular" and they feel like they are relieved from the burden of bullying. But, I think it's wrong to stop there. A "popular" kid has so much influence and can use it positively to help others! Talk to them! Ask them if there is anyone they know that could use a little boost or a friend. Their kindness could make a world of difference! A difference so HUGE, they may never know. I'm so glad Caden got a taste of the "other side" so that he knows how horrible it feels to be bullied. I encourage him regularly to consider the feelings of others and look around to see who needs to be included.
I have this fantasy…to start up a volunteer organization. I seem to put it off because I've got these 6 rascals at home. But, it would be an organization that recruited high-school and college students to earn class credits or community service hours by spending lunch and recess at Elementary and Junior High schools. They would come armed with group games, activities, energy, happiness, and skills to bring children together. They would seek out the loners and help relieve the sadness they feel by including them and potentially helping them find new friends during their scariest times…lunch and recess. Their influence would teach other children that it's cool to be friendly, kind, and inclusive to their peers. For the life of me, I can't figure out why this isn't already happening. So, if you don't have 5 little ones at home and have some love to give….do this for me. You literally could be saving lives. It's that serious.