Hi all! It's Sharon back again for another fun year with 'Or so she says…' I'm looking forward to visiting with you all each month and sharing ideas I hope you'll be able to put to use in your own home, family and life.
I've had this on-going goal of compiling a list of questions and answers from my kids around each of their birthdays so I could remember all the cute little quirks they have. Well now that I have three birthdays to remember…this never happens. So to solve my little problem, I decided that just once a year I would ask them questions, and this way I'm much more likely to remember to do it. So, starting this year, every January I'm going to fill out this year in review printable I created for each of my kids. I tried to make almost all the questions apply to most ages, it works for my 10, 4, and 1 year old twins.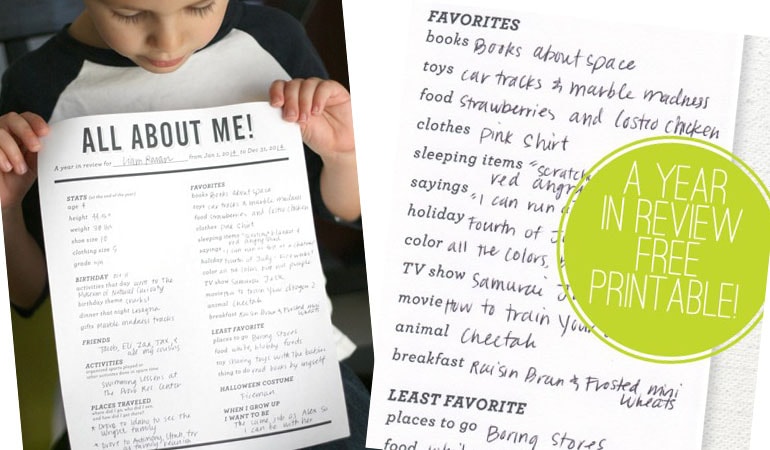 Click HERE to download the 8.5 x 11 PDF! I've loved filing these out for my kids this year and I'm excited to read through them as the years pass.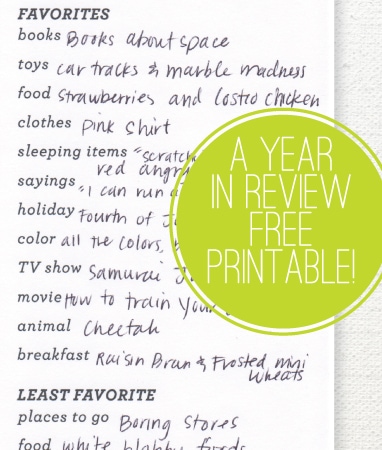 Thanks for letting me stop by!
Like what you see here? You can find more of my designs on minted.