It's the 10th of the month! This month my friends and I got busy with the theme of GOLD. It's kind of perfect for the holidays!  Check out my post and then hop on over to visit all of the others, sound good?
So, it's really important to me that I don't let the hustle and bustle of Christmas keep my family from remembering what this favorite holiday is truly about.  It can be hard, sometimes!  We have some special Christmas family traditions that we do, but I was looking for something more focused on The Savior… and, then I found it!  Last week, my work-out buddy was telling me about her family tradition of the white stocking for Jesus.  I had never heard of it before and LOVED THE IDEA!!  We are totally incorporating this tradition into our family this year.
Not only is this Stocking for Jesus a great family tradition, but it would make an awesome Christmas gift for neighbors, families, visiting teachers, etc.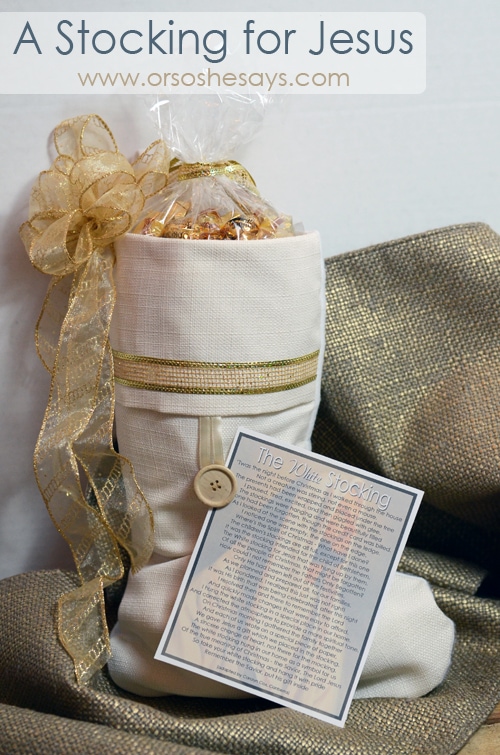 Basically, the tradition works like this:  
On Christmas Eve every year, every member of the family takes a paper and writes down one thing they want to give to Jesus the following year.  For example, 'I'm going to try to never miss a day of scripture reading.'  Or, 'I'm going to have a better attitude and believe in myself.'  Or, 'I'm going to work on forgiving ______ and repenting for my anger.'  Anyway, you get the point.  The following year, on Christmas Eve, the family gathers to pull out their gifts to Christ from the previous year, read them, and see how well they did.  Then, everyone does it again!  Neat, right?!?
It's really simple to put together.  All you need is a white stocking.  I found the one in the picture at the local craft store (have also seen several at Wal-Mart), glued the gold ribbon across, tied the fancy ribbon on, and done!  Oh, and because I will probably give this particular one to a friend, I filled it with a bag of gold candy (a bag filled with homemade treats would be great too!)  AND… I put together a printable for you.  I stumbled across a poem that was MADE for this very tradition.  Yay!  It's called The White Stocking.  Read it to the family or include it with your gift.
Enjoy!!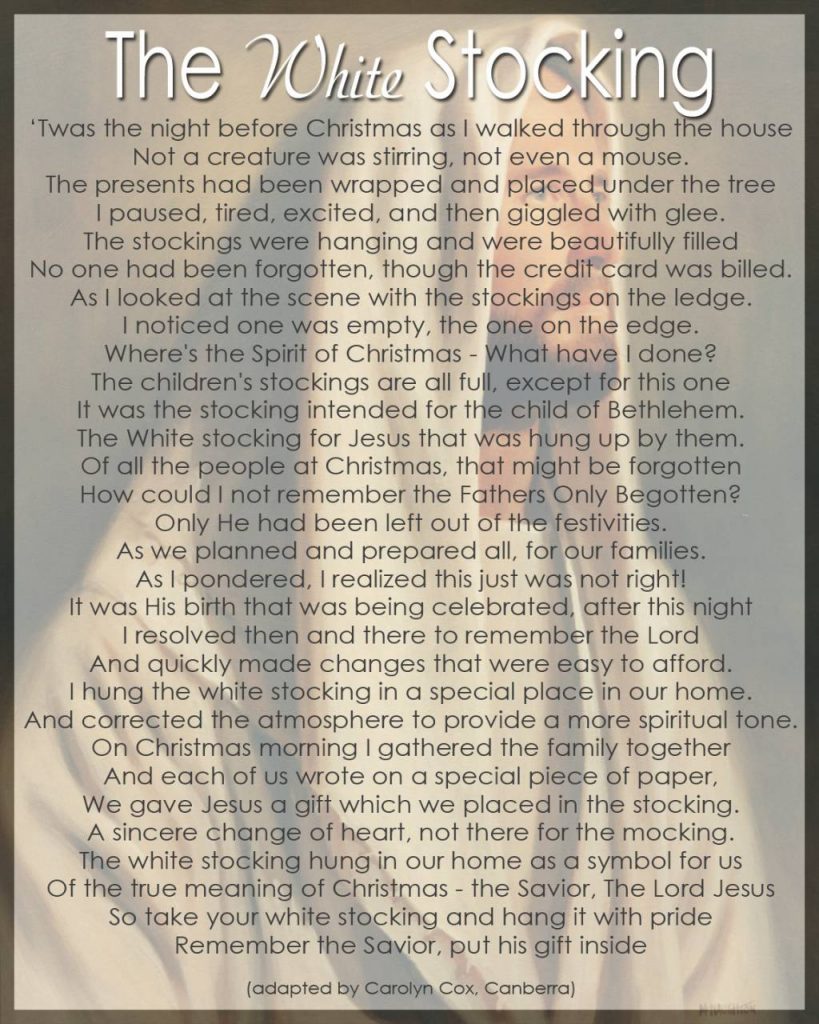 Click here to download and print The White Stocking Poem
If you need more inspiration for Christmas family traditions, check out these posts:
Bringing Christ Back Into Christmas
Family Night: Christ's Gifts to Us
24 Meaningful Christmas Traditions
FINALLY, since we're in the giving mood, you will definitely want to check out and PIN this post… it will be your new best friend, this time of year.  TONS of AWESOME gift ideas!! ~ Gift Idea Central
Okay, now check out these other GOLD THEMED ideas from some of the most creative gals around!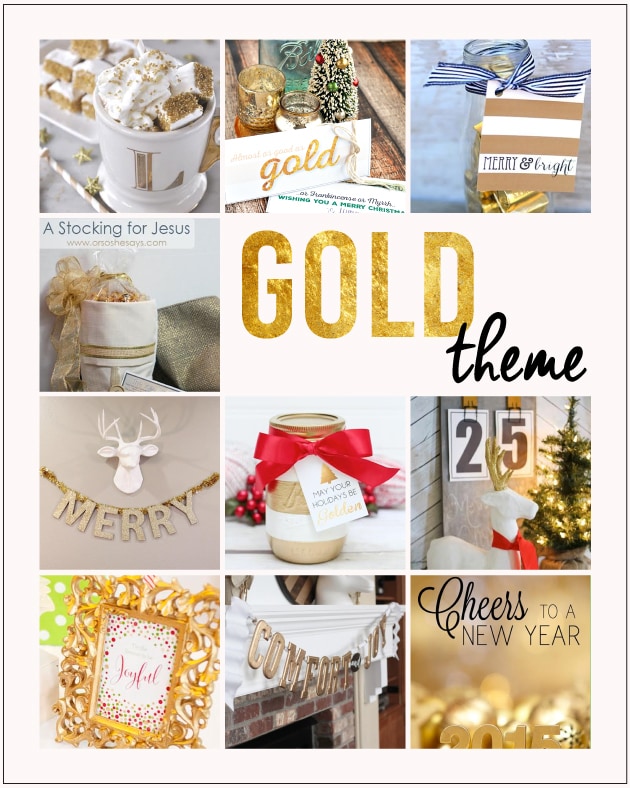 Have a wonderful Wednesday!!