Happy Monday, friends!  It's the 10th of the month and you know what that means, right?!?  It's our 10th blog hop!  The theme for this month was SNOWFLAKES.  I admit, it was a tricky one for me.  I put it off as long as possible, called everyone I knew for ideas, and ended up deciding that the best thing to do is just take a trip to Michael's and wander the aisles for inspiration.  It worked.  Okay, let me stop here for a minute and tell you… awesome deal… until TOMORROW, Michael's is doing 25% off your whole purchase!  Click here for their promo code.  Now, you can get everything you need to make these fun (and easy) silk screened jars for a way better deal!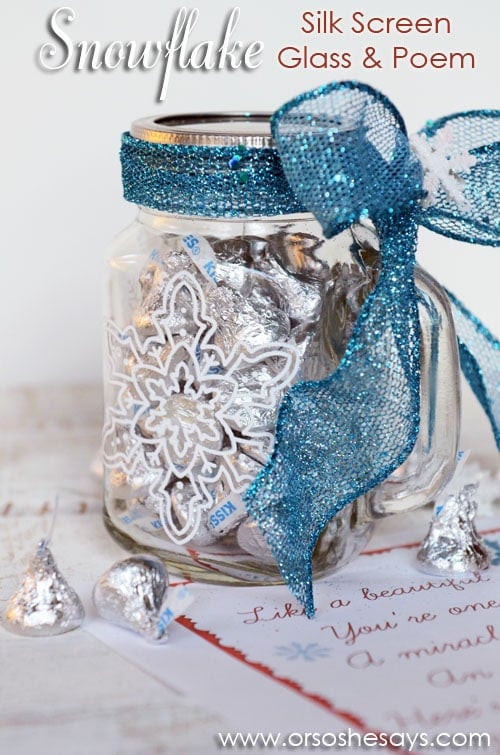 After you're done checking out my easy Christmas craft and snowflake poem, be sure to check out the other SNOWFLAKE ideas from my friends!  You'll find their links below this collage…
SNOWFLAKE POSTS FOR 10TH BLOG HOP:
1.  Snowflake Wall Hanging  |  The Crafted Sparrow
2.  Printable Snowflake Holiday Tag with "Snowflake" Apples | Thirty Handmade Days
3.  Silk Screen Mug & Snowflake Poem – Perfect Neighbor Gift  |  Or so she says
4.  Glittered Clothespin Snowflakes  |  Eighteen 25
5.  DIY Let It Snow Sign and Snowflake Craft  |  Landeelu
6.  Snowball Cookies  |  Your Homebased Mom
7.  Let it Snow Sign  |  Lolly Jane
8.  Snowball Cookies  |  Simply Kierste
9.  Snowflake Almond Fudge  | Capturing Joy
10.  Snow Fresh Snow Clean Printable  |  Two Twenty One
Alrighty… on to my Silk Screened Mug and Snowflake Poem.  Did I mention this is a great neighbor gift?  They're cheap, easy, and fun to make!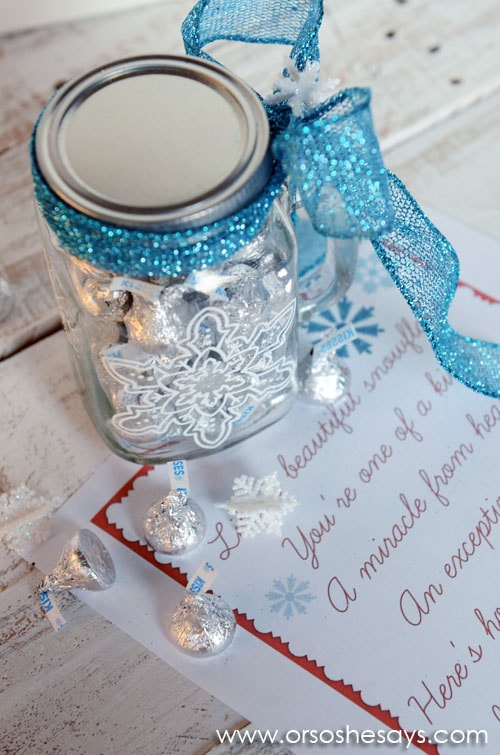 To make the silk screened mugs, you'll need:
Martha Stewart Crafts Glass Silkscreen Snowflakes
Martha Stewart Crafts Opaque Glass Paint (I used the 'Pearl' color.)
Martha Stewart Crafts Squeegee Set (I bought the bigger sized ones, but may pick up the other set too.  It would have come in handy for the smaller areas.)
Ribbon to decorate mug
The best way to learn how to use the Martha Stewart Silkscreen supplies, is to watch this video:
It literally was so easy, my little kids could do it on their own!  I love that you can just wash the screen and use it over and over.  My girls are begging for me to buy more screens and different colors of paint.  They're wanting to do jewelry boxes, vases, and any piece of glass they can find!  I will say though, I wouldn't put your silk screened mugs in the dishwasher.  We tried and it washed off.  So, hand wash, for sure, and still be gentle.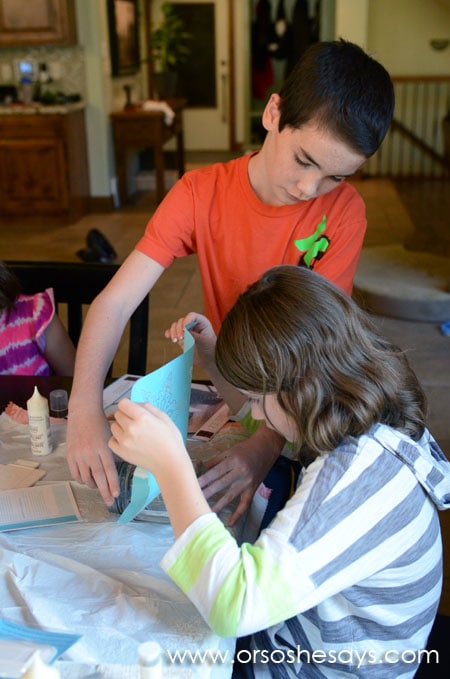 To go with the snowflake theme, I wanted to include a super cute snowflake poem that I found and made into a printable for you.  It would be cute to roll it up, like a scroll, tied with ribbon and included with the mug gift.
Click Here to Download and Print Snowflake Poem
 I just loved this picture… my little Benny sneaking his hand into my photo set-up.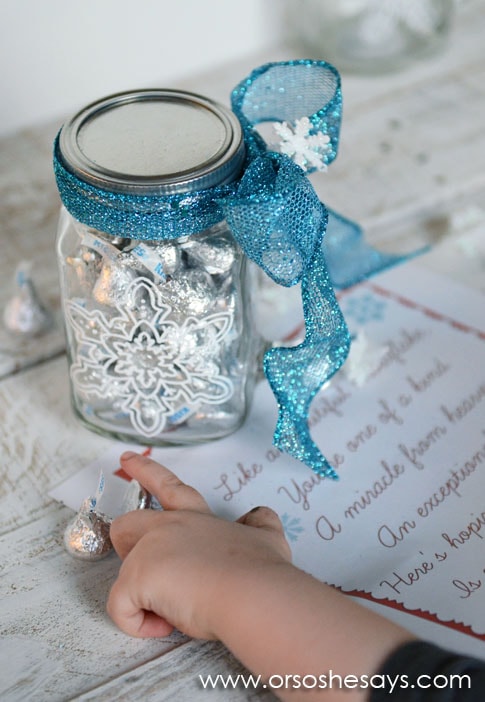 How about a few picks?!?  You all remember She Picks is coming the last week in November, right??  3 fab weeks of gift ideas for EVERYONE on your list!  It's the most popular time of the year on OSSS and I have so much fun putting it together.  In the meantime, a few post-related picks…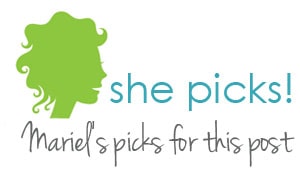 ~ I love, love, love these little sterling silver snowflake earrings.  They're perfect for the whole winter season!
~ Another cute and even easier neighbor gift idea is this yummy soap with a little note saying, 'We Wash You a Merry Christmas!!'
~ If you like to wrap your gifts pretty, I'm a big fan of Kraft Wrapping Paper… I want to buy one of all of these!!