Need a neighbor gift idea that's cute, quick to put together, and easy? Check out this adorable silk screen glass jar gift and snowflake poem. It's so easy to make a bunch of jars, fill them with treats, wrap a bow on top and you're ready to start delivering them around the neighborhood. I even put a printable poem together for you to download, print, and include with your gift.
Silk Screen Glass Jar Gift & Poem Neighbor Gift
Supplies Needed for Snowflake Silk Screened Jar:
It literally was so easy, my little kids could do it on their own! I love that you can just wash the screen and use it over and over. My girls are begging for me to buy more screens and different colors of paint. They're wanting to do jewelry boxes, vases, and any piece of glass they can find! I will say though, I wouldn't put your silk screened mugs in the dishwasher. We tried and it washed off. So, hand wash, for sure, and still be gentle.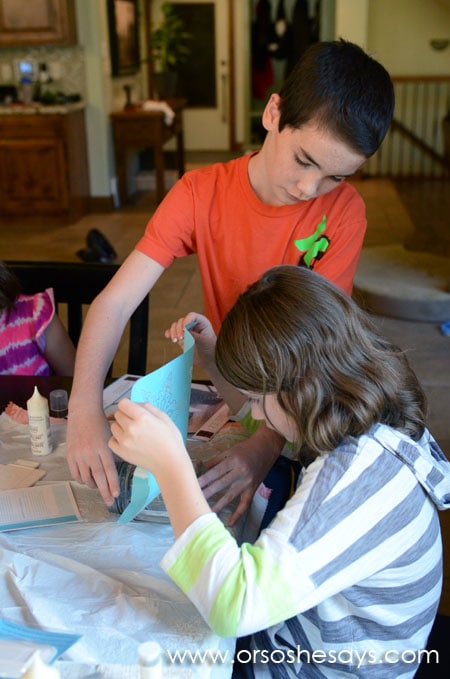 How to Silk Screen on Glass
I loved this instructional video on doing silk screen on glass. The company that created this video is the same one that sells the cute stencils, linked to above in the supply list.
Snowflake Printable Poem ~ Christmas Gift for Neighbors
To go with the snowflake theme, I wanted to include a super cute snowflake poem that I found and made into a printable for you. It would be cute to roll it up, like a scroll, tied with ribbon and included with the mug gift.
"Like a beautiful snowflake, you're one of a kind. A miracle from heaven, an exceptional find. Here's hoping your Christmas is extraordinary too. Beautiful, wonderful, special… like you!" ~ Author Unknown
Click Here to Download and Print Snowflake Poem
I just loved this picture… my little Benny sneaking his hand into my photo set-u!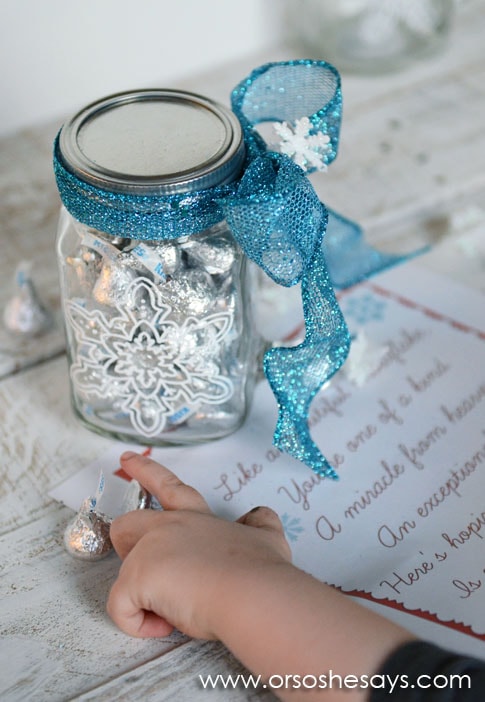 If you loved this Silk Screen Glass Jar Gift & Snowflake Poem post, check out: