Sometimes you want to stay home and sometimes you're told to stay home. I'm really tempted to go off on a political monologue, but I will refrain. You're welcome. This is a happy blog post with some product ideas that get me all giddy. I don't want to ruin the moment. Right now, the chances are that we're both at home, you and me. So, I feel like maybe, just maybe, you might find some of these products interesting and worth having too. They sure have made my life easier or better in some way, while staying home.
Let's get to it!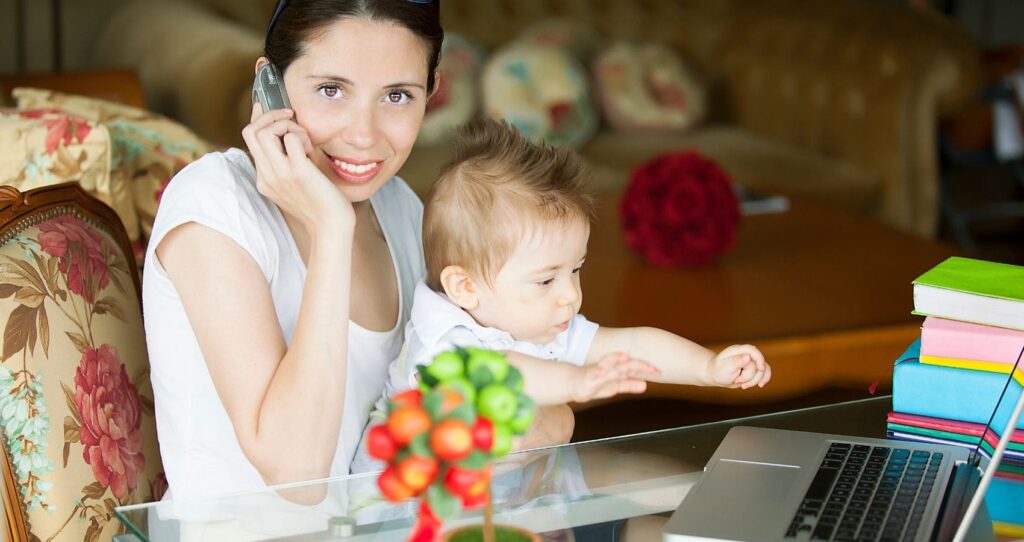 Favorite Products to Have While Staying Home
1. Vuori Joggers ~ Insanely Comfortable!
These Vuori Performance Joggers are seriously the BEST. They're lightweight and buttery soft. You will want to live in these 24/7, for sure. I'm so happy I was a sucker for the Facebook ad and tried them out. I'm working on getting every color now!
Yes, they're pricey. Don't yell at me. But for one, if something is going to be your absolute favorite and not just another not-that-amazing piece of lounge clothing in your closet, than it's worth a little more, in my book. But for two, if you sign up for their emails (that you can cancel later), they will send you a coupon code for 20% off. That helps. But, you only get to use it once… unless you enter a new email address. 😉
2. Harvest Right ~ Home Freeze Dryer
Okay, I don't officially have this Harvest Right Freeze Dryer yet. It's backordered, and I'm on the waiting list. But, I'm SO excited to get it! My mom has had one for several years now and uses it all the time. It's AMAZING. She will freeze dry almost everything, vacuum seal it in a bag, and stick it on her food storage shelves. Good for 25 + years!!!! No more trying to rotate through canned goods to keep her food storage fresh. All she has to do is add some water to reconstitute the food, and it's as good as fresh. It's actually really crazy how it all works.
Last week, she put her leftover lasagna in the freeze dryer, to save it for… oh, maybe 25 years later. She's been freeze drying eggs, milk, chopped potatoes, grapes, apples, really anything and everything. She will even go to Costco, buy big bags of frozen fruit ( or any food that's already prepared) and just dump it right on the trays and turn the machine on. No prep needed! Both her and my dad rave about how good the food tastes after it's brought back to life and how awesome it is that it retains it's nutrients. I was amazed at the grapes… gosh, I could munch on those all day long.
If you have ever bought cans of freeze dried food, you would know that it is so EXPENSIVE. One #1o can of food can cost anywhere from $25 to $60 dollars, depending on what it is. And, that's just one can!!! That is exactly why it has taken me so long to get my year supply of food. Granted this machine is pricey, but for how much I will save in the end, it's totally worth it. Plus, I can choose what I want to dry and know that everything in it will be something my family will eat. I'm also excited to share this with my family and help make sure they have a good supply of food for their families, for future emergencies.
3. EnviroCloths ~ Better Than Hand Sanitizer and In Stock!!
I know people are anxious to get some hand sanitizer and Clorox wipes right now. Apparently, they're out of stock everywhere. But, I'm really not too worried. Hand sanitizer and wipes are handy, but guess what actually works even better and faster at removing germs… wiping with an EnviroCloth and water! I've been bringing a damp travel size cloth with me when I'm out in town and I use the full size EnviroCloths in my house all the time. There's a pretty cool video in this post where a news station tested the effectiveness of the cloth, compared to household disinfectants.
For example, last week I was at Costco. Yes, they wipe down the carts, but I've also heard that it takes several minutes of bleach sitting on a surface to kill the germs, and they just wiped the cart a few seconds before I grabbed it. I trust the cleanliness of the handle much more after I take my damp, travel size EnviroCloth and wipe it across, letting the ultra tight weave of the microfiber do it's magic. I know that it's instantly removing germs and is more effective than anything Costco is using. After I got back in the car from shopping, I took my cloth and wiped across my hands. Upon arriving home, I tossed my cloth into the wash and grabbed a clean one for the next time I go out.
Anyway, I love these cloths! They're what I use exclusively in my home and no need to buy chemical cleaners. Just use water. 🙂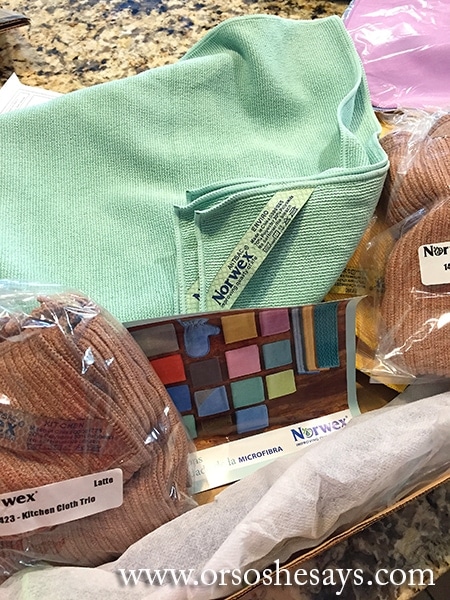 4. Kindle Kids Edition & Epic App for Reading LOTS of Books
Before everything was shut down, I was thinking I could take my kids to the library to get books. But, it didn't take long for the coronavirus to create a mass panic and for shut downs to happen. No library. A couple of my younger kids love to read and I didn't want to spend endless money on books. Needless to say, we found two things that we love…
Epic App for Reading
First, the Epic app for reading. All of my elementary kids love to access this app on our iPad. For a super small monthly fee of $7.99 (and FREE for the first 30 days), kids can have access to over 40,000 books, audio books, quizzes, and learning videos. It's definitely worth it! Plus, they get new content added regularly, which keeps kids coming back. There are no ads or in-app purchases (yay!) and you can cancel at any time.
Kindle Kids Edition
The second things we have loved is the Kindle Kids Edition from Amazon. My 9 year old son carries his around with him everywhere we go! We really love the size of it (perfect for kid's hands), the 2 year "worry free guarantee," and the protective case. Amazon touts the included one year subscription to FreeTime Unlimited, a service similar to what Epic app offers, but my kids and I have NOT been impressed with this subscription. The choice of book is so limited and my kids didn't care for the books they had. Think "Amazon Prime Video" choices, and you'll know what I mean. What I'm finding with Amazon is, they only offer things for free if it's not that great!
With that said, we canceled the FreeTime Unlimited, and instead added Amazon's Kindle Unlimited service for $9.99 a month. It's soooo much better!! Granted it's not geared towards kids, like FreeTime is, but it has a way better selection of children's books that are included in the plan. You can "rent" up to 10 books at a time to have on the Kindle. Once you're done reading them (or don't want them anymore), you just click to return the books, and you can choose something else.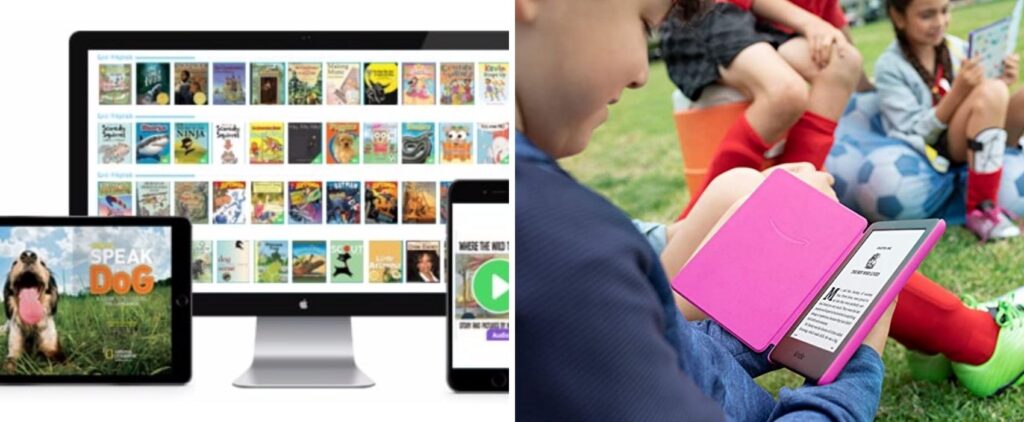 5. Acrylic Paints ~ Endless Projects for the Kids (and Me!)
I know this seems like a total "duh," but really… I can't tell you how often my kids have wanted to pull out our little bin of acrylic paints for different projects around the house. And apparently, I'm not the only one loving acrylic paints right now, because they've been out of stock for while. I finally found SOME back in stock today, but if they're not when you check, just check again every day. They come back in stock regularly.
Some of the things my kids have painted, so far: salt dough ornaments (so easy to make!), a skateboard, water bottle, rocks, chair, and a big piece of scrap wood in my garage… my daughter turned it into a work of art! I loved helping my kids paint rocks. We just found several in our yard, painted them, and put them right back. It's fun to see a random fun rock mixed in with all of the others.
Be sure to get some paint brushes too!
6. My FAVORITE Journal Edition of The Book of Mormon
Reading the scriptures is definitely a great way to fill time, and as you probably know by now, I love The Book of Mormon. I love to read it and then listen to the corresponding Teaching with Power videos on YouTube, to help me really dive deep.
It's really important for me to have room to write all over my scriptures… thoughts, notes, quotes, etc. I have tried 4 different journal editions of The Book of Mormon, and have finally found my favorite. I've tried the Line Upon Line books… I have a few of them and have given several as gifts. I love how pretty they are and they're the biggest out of all the choices, hence more writing room. However, I kept looking for something else. I wanted something that wasn't so big and a little lighter in weight, so if I wanted to put it in my church bag, a backpack, or whatever, it wouldn't be so huge and heavy.
I tried a couple smaller journal edition versions from Deseret Book, but they were stiff and chunky. Ha… apparently, I'm super particular. Needless to say, I finally found the winner and I'm so in love with it. As far as I know, there is only one color available, but luckily it's one of the best colors in the world, so I'm not sad. It's a super soft faux leather that is the most perfect size. It has plenty of room to journal in the margins, but the book is small enough that it would be great for toting around. It lays open nicely and there's nothing clunky about it. Plus, it's only like $17 bucks.
7. The 'Better Than Happy' Podcast by Jody Moore
I know a lot of you have already discovered this amazing podcast, Better Than Happy. But for those who haven't, it's definitely worth a listen. If you're feeling anxiety, frustration, stuck, lonely, having parenting or marriage struggles, or any sort of feeling that you don't love, Jody can help you change that, for FREE. I can't tell you how much her thoughts have helped me in my life. I look at things differently… better. And, I feel so much more in control of my life experience. It's good stuff.
During my daily workout, I like to listen to several podcasts. One is usually business related, one is gospel related, and another is mindset related. Jody's podcast fills my mindset-related spot. It's a great way to start my day! And whenever I'm going through a certain something in life, I'll go back in time, and re-listen to the podcasts that apply to my situation.
8. Night by Elie Wiesel
When you're done taking 15 showers and a bleach bath, after binge-watching Tiger King, you may be feeling up to something with a little more substance… something that ignites gratitude, resolve, a desire to protect your rights, and a remembrance of history. I would like to suggest the nonfiction book Night, by Elie Wiesel… a survivor of the Holocaust.
My teenage son (a senior) is reading this book right now for an English class. It had been a while since I had read it, but I remember how powerful the story was. So, I'm reading it right along with him. My husband just listened to it on an audio book at work. Half my family is reading or listening to this book right now. It's definitely a must, a gut-wrenching and important story that we should never forget.
If you liked these best products to have while staying home, check out:
Pin this image to save staying at home activities & products for moms: