As you may have read on my last two Valentine's Day tradition posts (What Do You Love? & Scavenger Hunt), I'm not down with buying any more toys at Valentine's Day, since it's so soon after Christmas. So, for Valentine's Day, I always give children's books. The kids do their scavenger hunt, finding fun Valentine's treats along the way, and ultimately end up finding all of their new books.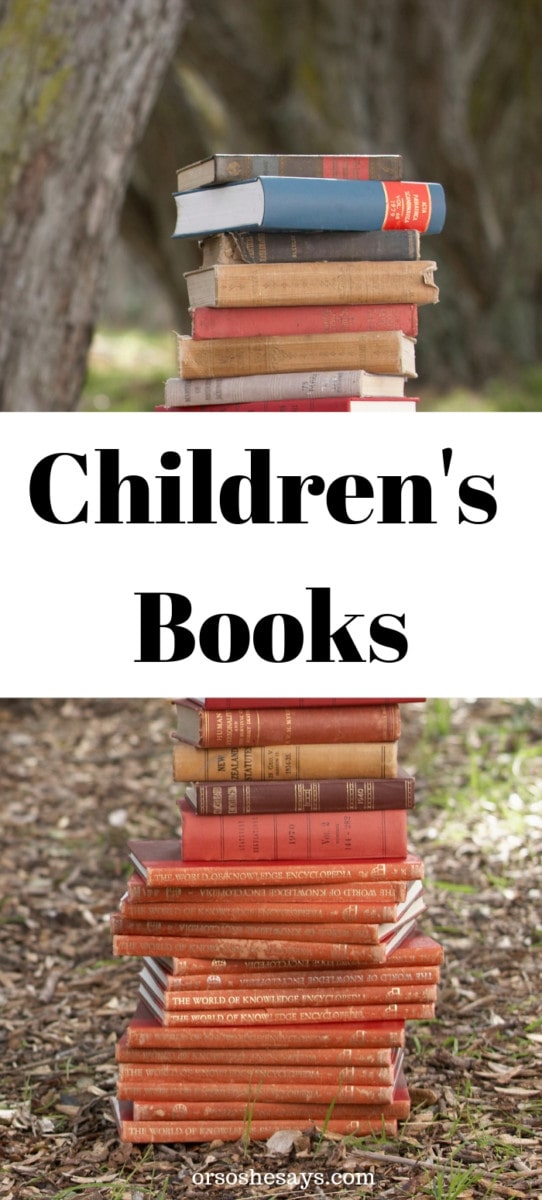 I usually get them each one fun book and one story book/novel. After reading lots of reviews, and checking out bestsellers, here's what I came up with for this year:
Children's Books
Children's Books For My 1 Year Old ~
The Wheels on the Bus – What baby doesn't love this song? Even better to have pictures to go along with the words…me like.
Peek-A-Who? – Babies love peek-a-boo and moms LOVE this book…a serious best seller.


Children's Books For My 3 Years Old ~
But No Elephants – A classic book that still gets perfect reviews. Grandma Tildy is lonely, and buys several pets from the traveling animal salesmen. But, she's clear that she wants NO elephants. But, she's left with little choice when the elephant is abandoned on her yard, freezing his tush off. Will she learn to love her new pet?? We'll have to see! I can totally see my little Isabelle giggling at this story.
Fabulous Fashions Barbie Paperdolls – Remember playing paperdolls when you were little?? I loved them, probably more than Barbies. That's huge. I've yet to come across paper dolls that are done on thick paper and have the same clothes with tabs, that we had long ago. Reviewers say this Barbie set is the real deal, and I can't wait to see them. Is that silly? I love anything that reminds me of being little. Bonus, I think my little girl will love it too. 🙂
Children's Books For My 5 Year Old ~
Smelly Socks – By the author of the best-selling Paper Bag Princess, Smelly Socks sounds so cute! Tina gets a new pair of awesome socks and just can't bring herself to take them off…and, they really start to stink BAD. Tina's friends decide to take matters into their own hands and teach her a lesson. It's a fun variation from the pretty, pretty princess stories.
Ed Emberley's Complete Funprint Drawing Book with Clearsnap ColorBox Pigment Ink Pad – Audrey is my little creative crafter. She loves any sort of activity book or projects. Based on the reviews, and her personality, I'm pretty confident she will be over-the-moon for her own ink pad and thumbprint book, that teaches how to turn thumbprints into fun little doodles.
Children's Books For My 7 Year Old ~
Tales of the Cryptids – Have you seen that show Destination Truth? My boys are soooo into it. I hear, almost daily, about a freaky rare creature in some remote part of the world, that will tear you from limb to limb…if you can find it. The people on the show never seem to really find anything substantial, but the stories are fun. The technical word for freaky-rare-creatures-that-may-or-may-not-be-real is actually 'cryptids.' Shane will get a kick out of this book, because he can tote it along with him to his grandparents houses, and show them pictures of
Horton Halfpott – Recently Shane read and LOVED The Strange Case of Origami Yoda and Darth Paper Strikes Back. So, as soon as the author, Tom Angleberger, came out with his latest book, Horton Halfpott, Shane instantly put it on his wishlist. Ahhh…the good ole wishlist, makes my shopping easy.
Wait Till Helen Comes – Sometimes, when I'm feeling generous, I'll get the older boys a couple novels, because they go through them so quickly. So, here's the other one I'm considering for Shane. Shane loves a good spook, and I was so curious when I notice a couple hundred 5 star reviews on this book. I kinda want to read it too, after reading all those reviews…but, Shane will be excited.
Children's Books For My 10 Year Old ~

Sports Illustrated Kids 1st & 10: Top 10 Lists of Everything in Football – Caden and his dad are football-maniacs lately. So, for his "fun" book, I thought this Top 10 Football Lists book would be a hit. Kids seems to love random, interesting facts, and short paragraphs with lots of pictures…and sports.
Cryptid Hunters – Back to my boys fascination with cryptids, I found a novel about 13 year old twins, who after their parents died, had to go with their uncle, a cryptid hunter, who makes their life pretty darn exciting. Great reviews, too!
Percy Jackson and the Lightning Thief – Nearly a thousand reviewers can't be wrong, when they say this series is amazing. Caden loves adventure and fantasy books, so I'm sure he'll love this too.
And, there you have it…my Amazon shopping cart full of children's books. I realize that several of these books might geared towards a different gender or age than your kids, so please…feel free to share any suggestions of favorite children's books.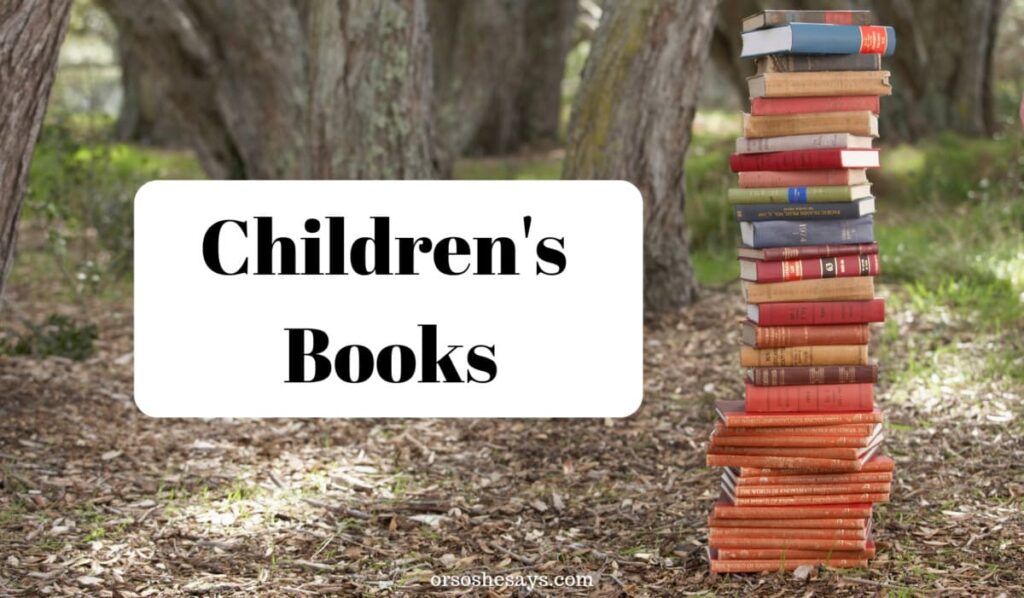 And for more book ideas for kids, check out these past posts: