It's ready! I've finally got the Christmas Gifts for Women put together. It's been weighing on my mind, so this feels good. 😉 This past week, I've shared the gift ideas for kids, gifts for teenagers, and upcoming will be the final one, gift ideas for men. I hope you're getting your Christmas shopping done nice and early this year… save some time for baking yummy treats and playing games with the kids. It's totally worth it!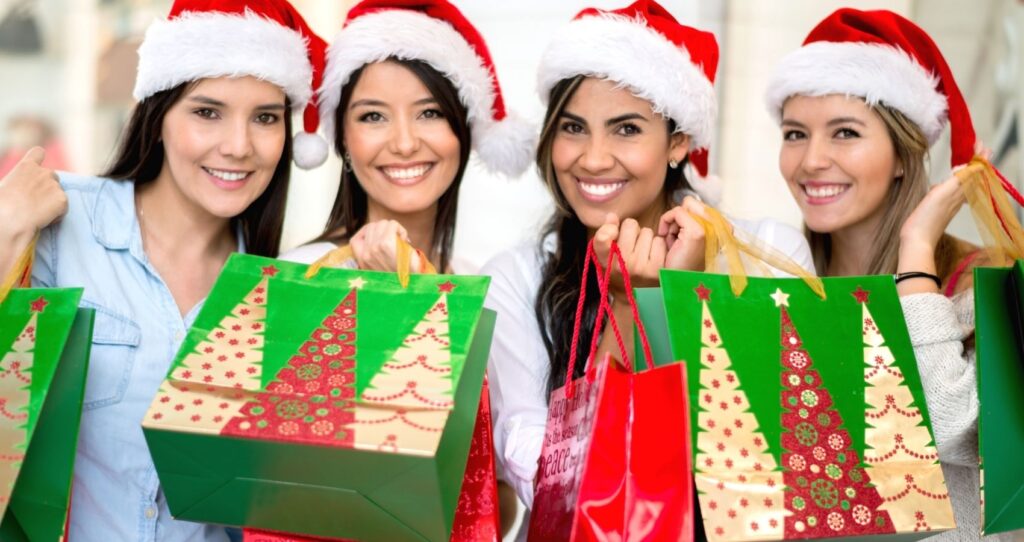 Christmas Gifts for Women 2020
I can FINALLY say that I've got a loose handle on raising these 7 kids of mine, so houseplants are now welcome back in my home. They were banished years ago, when I swore off all additional living things. With that said, the thought of re-buying pots, potting soil, the plants, then spending an afternoon in the cold garage, isn't really calling my name. So, I was excited to discover Bloomscapes, a company that sends you houseplants, completely ready to put on display! I used their handy filter to find plants that are suitable to low-light conditions (I have lots of trees surrounding my house) and plants that are forgiving (in case I get too focused on my other living responsibilities.) Anyway… plants make great gifts! They're pretty, last for years and years (hopefully), and create a healthier home environment.
Click the link above to get 20% off your first order of $100 or more!
I've really been having fun this year, baking with Kamut flour! I've been following The Food Nanny and all of their amazing recipes they make with Kamut. Kamut is a wheat, from the ancient grain, that is easier on the stomach and healthier than standard wheat. I love the higher amounts of protein! Ever since I got their cookbook, I've been ordering a steady supply of the Kamut flour. It goes through a special process to become "white," whereas it would normally be more of a "wheat" flour. But with that said, I also store buckets of Kamut whole grain, to mill whenever I want. The salt in this gift bundle is also super yummy.
This self-tanner from Beauty by Earth is so great for the wintertime… when your nice, glowing tan has faded! Not only is it all natural (yay!), but it's also the best self-tanner I've ever used! The color is really nice, it's easy to avoid streaking, and you're not slathering your body in chemicals. Just be sure to wash your hands after, unless you love the look of dark brown streaks between your fingers!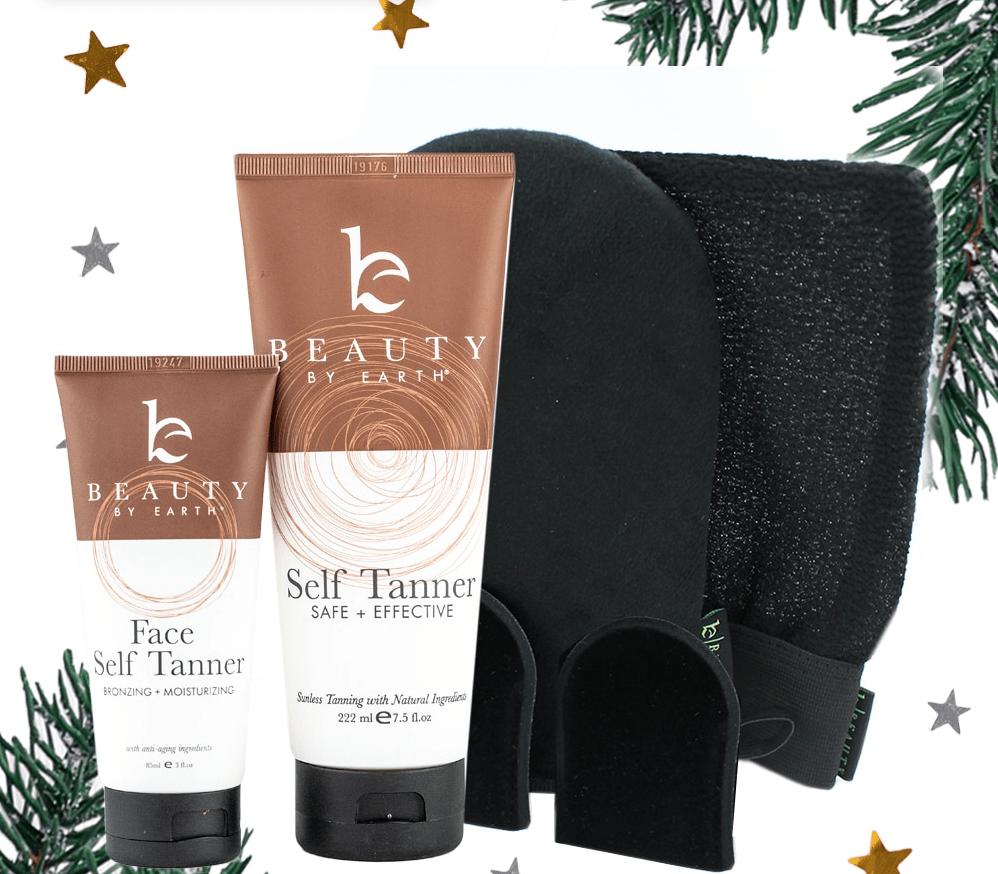 I'm always on the lookout for leggings that don't LOOK like workout leggings… you know what I mean?! When I'm feeling the comfort vibe, I don't really want the super tight workout fabric on my body… I'm looking for something cotton based, soft, and more every-day. They're not that easy to find!! BUT alas, I have found the yummiest pair of leggings! They're from a brand called Lunya. They're marketed as sleepwear, but dude… no, you're fine. I wear them all the time and they look awesome. They're super comfy, have pockets, and… you can sleep in them. 😉
By clicking the link above, you should receive $20 off your first order!
Is it weird to give someone socks for Christmas? What about if they're the best socks in the world? Maybe in a stocking?? Maybe bundled with some really nice foot lotion, and a scrub?? Do it! These Bombas socks really are the best. I keep having to buy more, because my two stinking teenage daughters keep stealing them! There are all sorts of colors and styles to choose from.
Get 25% off your purchase by using the link above!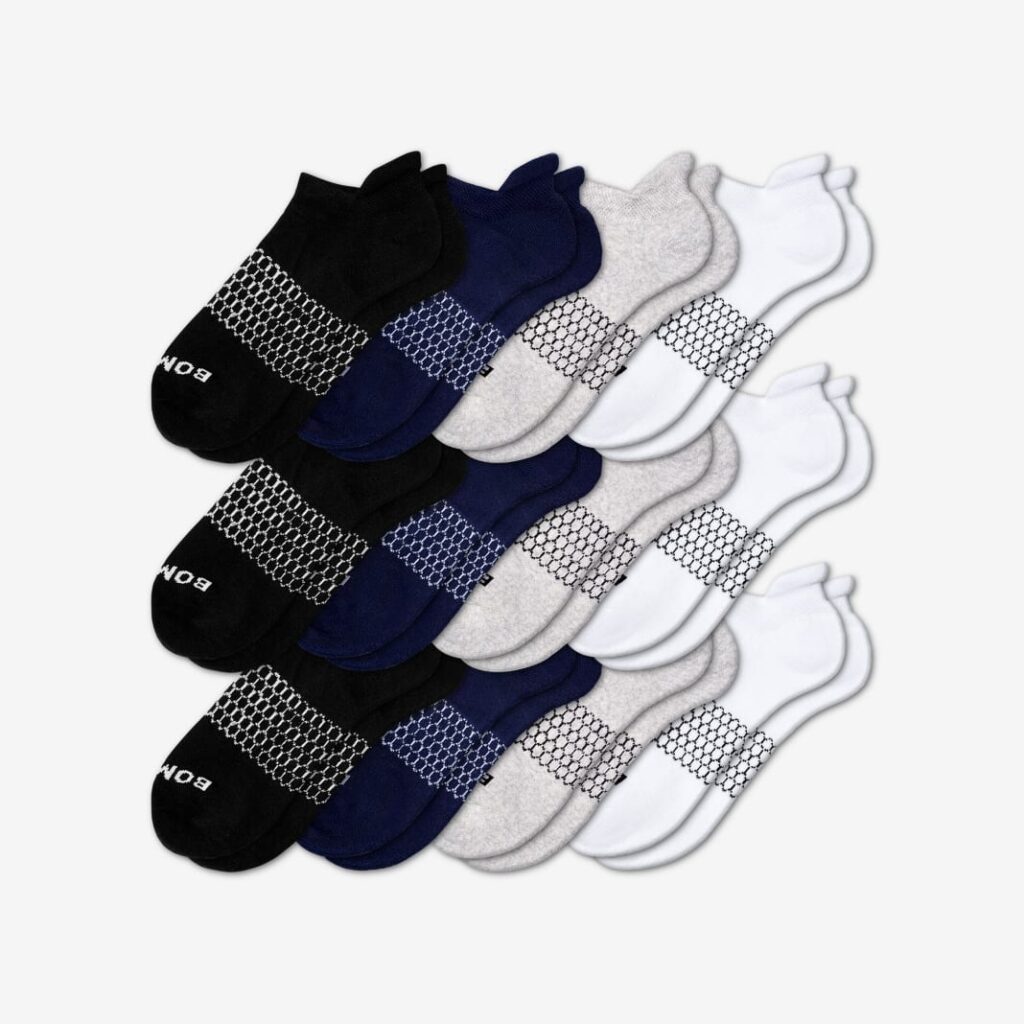 I've been slowly working my way through my bathroom cupboards, replacing all my beauty products with natural products. Goodbye, Bath and Body Works!! I have some skin and other health issues, and this is just one of the things I'm doing to help remedy them. Less toxins on and inside of my body! I've tried several different all-natural beauty product brands, and 100% Pure is my favorite. I especially love the Hand Buttercreams (better than their Body Creams!) for my dry, cracking, winter hands. Oh, and I also love the Fruit Pigmented Foundation, and Vitamin C Serum. Okay, okay… and, the Coffee Bean Eye Cream and Retinol Restorative Overnight Balm. So many great products that work just as good as the chemical-filled ones!
Get 20% off your first order by clicking the link above!
Do you like herbal tea?? I've been trying lots and lots of different kinds this past year! My most favorite is Harney and Sons Peppermint Herbal Tea. It's SO good with vanilla creamer and honey! And… I also love this Whistling Tea Kettle from Susteas! Would be perfect to bundle the two together. 🙂
EED MORE GIFT IDEAS FOR WOMEN?? CHECK OUT:
There are TONS of gift ideas in these category links…
JOIN 180,000+ OTHERS & FOLLOW OSSS!
NEWSLETTER (free most-requested family recipes download included!)
PINTEREST (lots of awesome family related ideas!)
PIN THIS TO SAVE THE 2020 CHRISTMAS PRESENTS FOR WOMEN: