Freezer meals are the best!! I'm part of a dinner swap, where every week 3 friends and I each make 4 dinners. Monday we eat the meal we made, and then on Tuesdays we swap the 3 others. So Tuesday, Wednesday and Thursday I have dinners already made. Clean-up is a breeze too! One person is in charge of a freezer meal. That way if we are eating out one night or whatever we can save it for later! I cannot tell you how great it's been! The tricky part is finding out what foods freeze well, and which ones don't. Most of my tips come from here.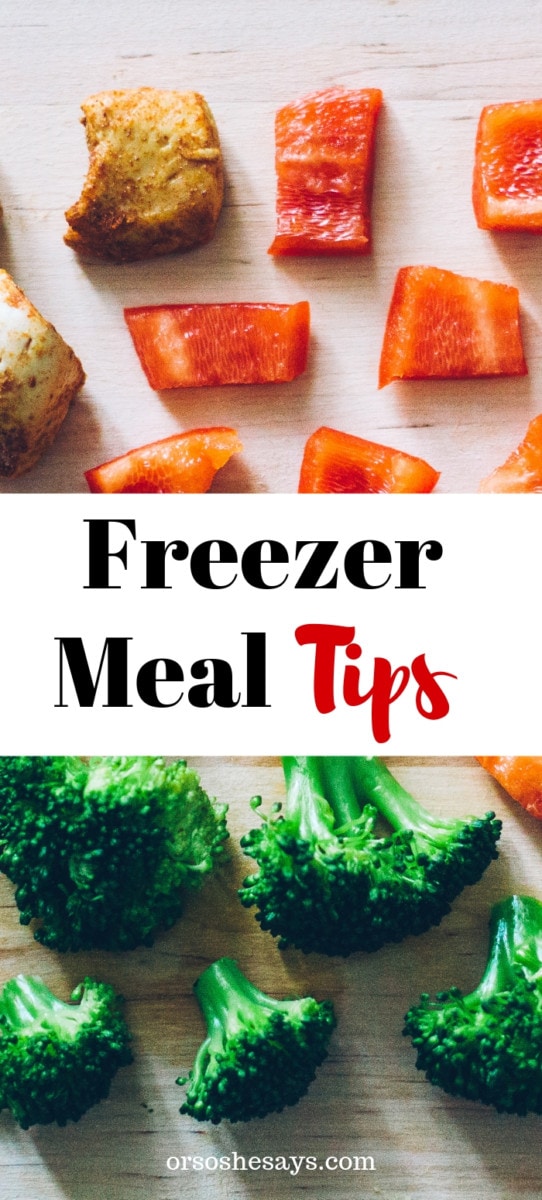 Freezer Meals
Freezer Meals: Foods That DON'T Freeze Well
– Because of their texture or composition, some food products do not freeze well. While freezing will keep them from spoiling or becoming unsafe to eat, their quality after freezing and thawing may not be acceptable.
– Fruits or vegetables with a high water content or a delicate cell structure do not freeze well. These include lettuce, tomatoes, watermelon, citrus fruit sections and cucumbers. You can freeze some of these foods, like tomatoes, for use in cooked dishes, but they are not like fresh tomatoes when you thaw them.
– Sauces and gravies thickened with flour or cornstarch frequently separate and break down when frozen.
– Modified starches used in commercial frozen foods are not generally available in retail stores. For best results, freeze the stock for gravy unthickened and add thickener when you reheat it.
– Cooked egg whites tend to get rubbery when you freeze them. If you want to freeze a mixture containing cooked egg white, be sure it is finely chopped. The same advice is true for celery.
– Mayonnaise will break down when it is frozen. Use salad dressing instead of mayonnaise when you make sandwiches or salad mixtures for freezing.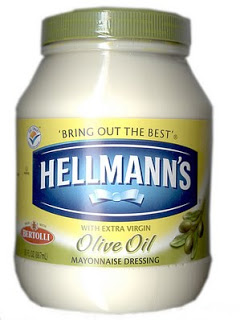 – Cakes frosted with butter frosting freeze well, but cooked frosting or fluffy egg-white frosting do not freeze well.
– Well-done pastas may be too soft after reheating. If you want to freeze macaroni, spaghetti, or foods containing these, under-cook the pasta. Cooked chunks of potatoes become soggy or gritty, but mashed potatoes or twice-baked potatoes freeze well.
– You can freeze most natural cheeses with good results, but they may crumble more when you thaw them.
– Yogurt and cultured sour cream will break down and separate.
Freezer Meals: Freezing Basics
– For high quality frozen foods, start with high quality fresh food. Freezing will retain quality, but cannot improve it.
– Work under sanitary conditions. Have all necessary equipment and packaging materials ready before you begin to work with the food.
– Choose packaging materials that will prevent air contact with the food and moisture loss from it. For semi-fluid foods, use rigid plastic or wide-mouth glass containers you can close tightly. For more solid foods, you can use freezer bags, heat-seal able bags, coated freezer paper or heavy-duty aluminum foil. You can reuse plastic containers originally used for frozen foods if you can clean them thoroughly. Do not reuse paper cartons that originally held milk, cottage cheese or similar products.
– Blanch or steam all vegetables and cool them quickly in ice water before freezing. This step inactivates enzymes that will damage flavor, nutrients and texture during freezer storage.You can freeze fruits with or without sugar. Those you freeze with some sugar however, will have better texture and color. Use an antioxidant like ascorbic acid or citric acid to keep light-colored fruits like apples, peaches, or red cherries from discoloring.
– Repackage meats you purchase at the supermarket before freezing them for long-term storage. The wrap used on fresh meats will allow oxygen to contact the surface of the meat. The meat will get freezer burn if you store it in the freezer for more than a few weeks. For short storage, just place the supermarket wrapped meat in a tightly closed plastic bag before freezing.
– Freeze foods as quickly as possible. This helps form tiny ice crystals that will not damage the food as much when it is thawed.
– Be sure to keep the freezer at 0 degrees F or lower to protect food quality.
– Use all products within a reasonable time. Keep an inventory of food in the freezer to help you determine this. As long as food is kept solidly frozen, it will not become unsafe to eat. But it will lose quality during extended storage–nutrients, flavors and appearance will decline.

Containers for Freezer Meals
Good containers are key to help protect the flavor, color and nutritional value of frozen foods. The bigger the container, the slower it freezes. You want the food to freeze faster. Don't freeze fruits or vegetables in containers larger than a half gallon.
In general, your containers should have the following characteristics:
Moisture and vapor-proof,
Odorless, tasteless and grease-proof,
Food grade,
Durable and leak proof
Won't become brittle and crack at freezer temperatures
Easy to use, seal and label
Easy for compact stacking and good use of freezer space
Reasonable cost
I found these at Tupperware
*Stay away from glass!
Freezer Meals: Packaging and Labeling
– Cool all food before freezing and packaging. This speeds up the freezing process and helps retain the natural color, flavor and texture.
– Pack foods in quantities you will use for a single meal.
– Pack foods tightly leaving as little air as possible. Air is bad!
– Leave enough space so that when it freezes, it has room to expand.
– Label each package with the name of the product, the packaging date and number of servings. Use freezer tape to label.
– You can get a box of labels at the container store for $4.99
The Freezer Effect on Spices and Seasonings
I haven't had too much of a problem about worrying about this, but some spices do change during freezing.
Pepper, cloves and garlic tend to become strong and bitter.
Onion changes flavor when freezing.
Celery seasoning becomes strong.
Curry tends to have a musty flavor.
Salt tends to lose it's flavor.
Tip: Season your dishes lightly before freezing, then when you reheat it, add more spices.
"Or So She Says…" recipes that freeze well:
Information taken from the following sources:
HAPPY FREEZING!