Breakfast for dinner is always a winner! Rustic homemade hashbrowns are sure to be a hit with the whole family, and they can be dressed up or down.

There is no doubt that brinner (breakfast for dinner) is a favorite at our house. We do it once a week for several reasons:
1- No complaints, and everyone loves it.
2- It's fast and we always have stuff to make it.
3- It saves the grocery budget (cheap)!
I don't know about you, but those 3 reasons are pretty awesome and are why we have it on the menu once a week! We like to mix it up between pancakes, waffles, french toast, and German pancakes. We usually do one of those with some scrambled eggs and fruit. But sometimes I want to break out of the groove even more and have some yummy hashbrowns to go with. My girls recently have come to love hashbrowns because they are similar enough to french fries, it was those words that I said that convinced them to try them, "they taste like french fries". And they haven't turned back! My 3 year old said last week when we had these, "Mom, I just can't stop eating these"! It was too cute!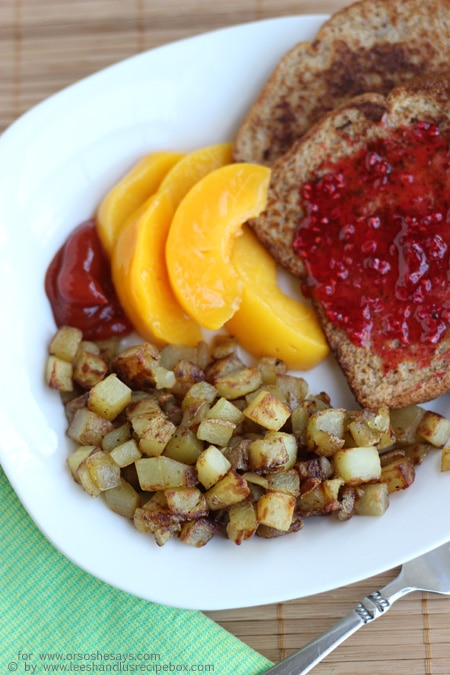 You can easily use leftover baked potatoes for these or you can also use fresh diced potatoes. In fact since we have breakfast for dinner once a week if I'm planning to make baked potatoes for another meal I'll cook some extras just for hashbrowns. Either way – you'll be set with some yummy crispy hashbrowns to accompany your breakfast meal! I hope you'll enjoy this recipe as much as my family does!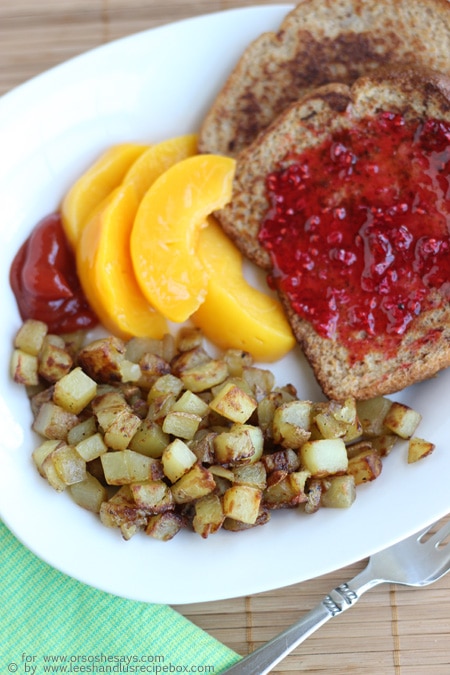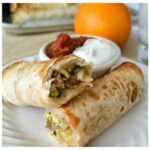 Rustic Homemade Hashbrowns
Ingredients
4-5

golden potatoes

baked or raw

2

tablespoons

olive oil OR melted butter

more if needed

1/2

teaspoon

garlic salt

more to taste

1/2

teaspoon

sea salt

1/2

teaspoon

ground black pepper

1/4

teaspoon

paprika

optional

1/2

teaspoon

parsley flakes

optional
Instructions
Note: if using raw potatoes I like to dice them pretty small so they'll cook faster; with leftover baked potatoes it doesn't really matter what size dice you do.

Dice potatoes into bite size pieces and place in a large (microwave safe) mixing bowl. Toss in olive oil or melted butter. If using raw potatoes microwave in 2 minute intervals for 8-10 minutes, stirring after each two minutes. When they look mostly cooked pull them out. If using baked potatoes skip the microwave step. Toss with garlic salt, salt, pepper and optional paprika and parsley.

Heat a 12 inch deep skillet (or two smaller ones if you don't have a big one) over medium heat - pour potatoes in and stir occasionaly until they are golden brown. You can cook them til they are as crispy as you'd like.

Serve hot with ketchup or other favorite dipping sauces.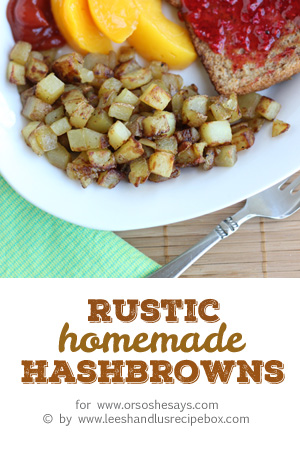 Here are some of our other breakfast/brinner favorites!

Fluffy Potato Pancakes | Baked Breakfast Taquitos | Baked German Pancakes
For more great recipes, try these: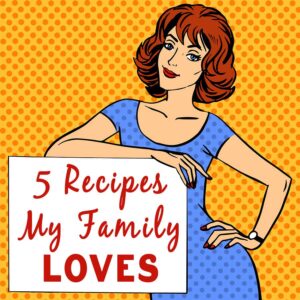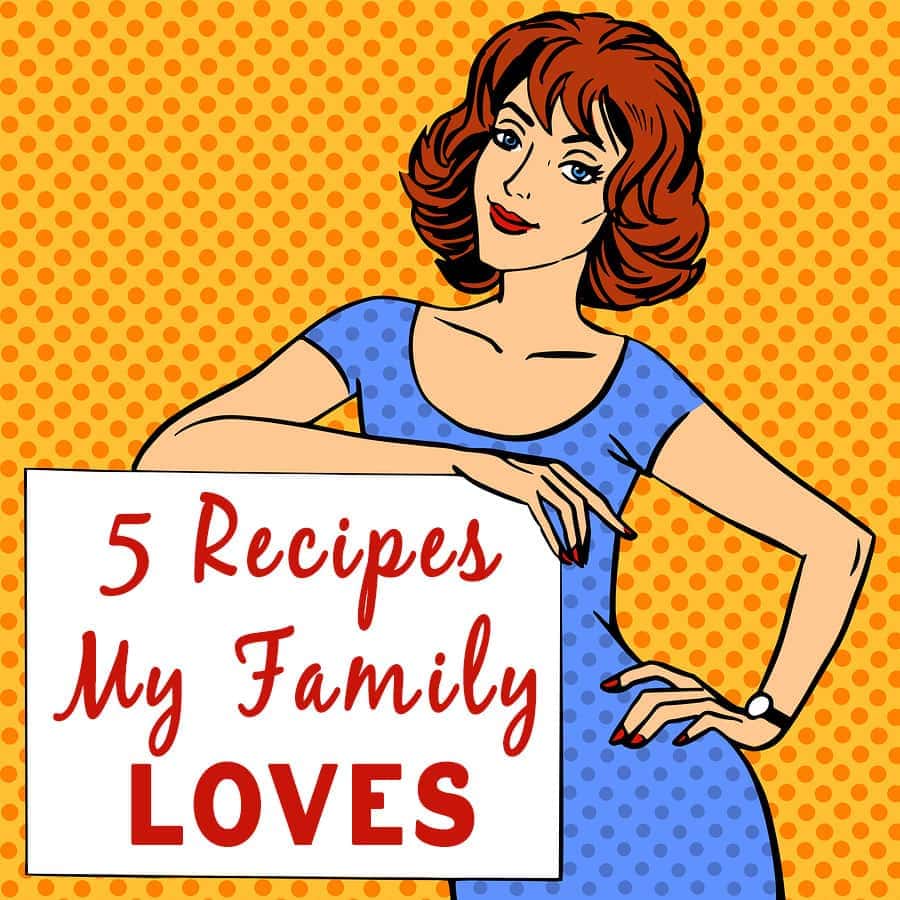 Mini Cherry Pie Recipe – Bite Sized Fun!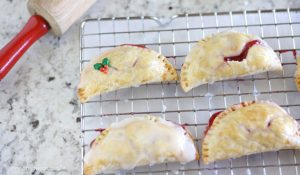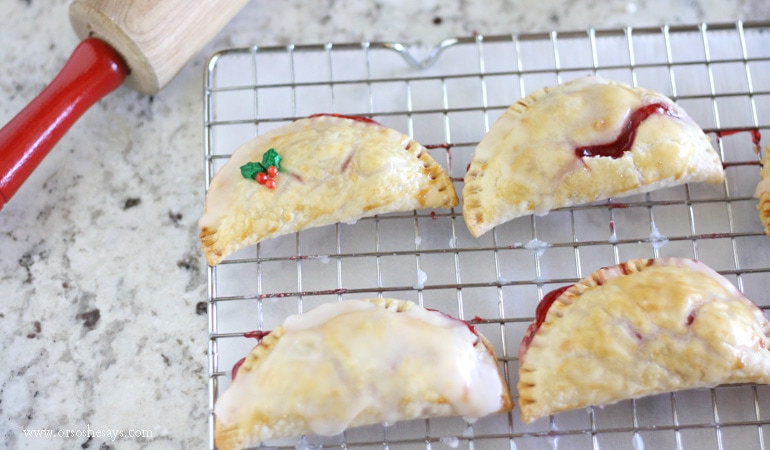 Family Picnic Must-Haves ~ The Best Recipes and Products!
Save
Save