This post is sponsored by U.S. Bank Kroger. All opinions are my own.
I'm not a big coupon shopper, or deal finder. I prefer to save money with little effort on my part ;). That's why I like shopping at Smith's, which is a member of the Kroger family. There's year-round savings to be had, and I don't have to clip coupons or do more than just sign up for their rewards in order to save money. In fact, just because I shop there, I get coupons mailed directly to me that offer savings on items I buy regularly, and there are always free items included in my offers. It's a relief to have easy access to savings on the regular. And so many of the high-quality Kroger products are family favorites! I only buy Kroger baby wipes because they've proven to be the best after all the MANY brands I've tried in the last seven years.

I want to share some tips for you, so you can be lazy like me and still save money:
Online grocery shopping: with ClickList you can order your Kroger groceries and STICK TO YOUR LIST. There will be no impulse shopping, or deviation from your budget when you sign up for ClickList and order groceries online. Kroger even lets you apply coupons to your order, which many other online shopping services don't. Curbside grocery shopping has changed my life! Not only does it save me money because I only buy what I need (and I do NOT need those cookies taunting me from that end-cap display!), but it saves me a lot of time as well.
Online consignment shopping: this isn't a grocery-related savings tip, but it's a life-hack you can't live without! I like ThredUp for this; they're an online consignment store that takes your gently used, brand-name clothing and sells them for you. You can either take store credit and put it toward purchases from their huge inventory, or you can take a cashout and pocket the money. It's so convenient, and I love that I don't have to photograph my items or take measurements; ThredUp does it all for me and I get to reap the benefits. I love that they mail a pre-paid bag to me so I don't even have to leave my house to send off my donations. They'll even donate what doesn't sell so I don't have to worry about about it.
Apply for the Smith's REWARDS Visa and not only earn free groceries, but a discount on fuel at Kroger Family fuel centers. Kroger has a family of brands to shop in order to earn extra rewards points, but you're not limited to just in-store purchases. You can find a list of qualifying purchases HERE. It couldn't be easier to save money simply by using the Smith's REWARDS Visa for your everyday purchases.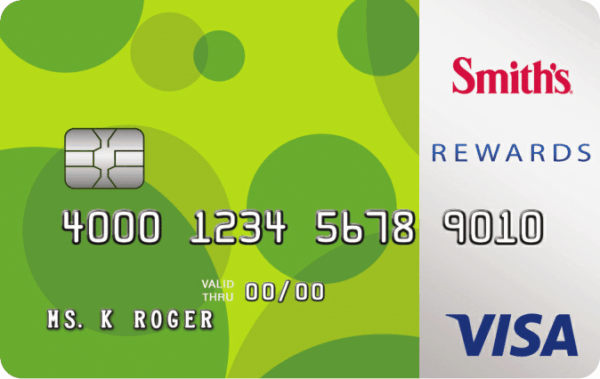 As a Smith's REWARDS Visa® cardholder, you'll save an additional 25¢ per gallon of fuel for one year, each time you redeem 100 Fuel Points. Every 1000 rewards points on the Visa earns $5 in free groceries (rewards checks sent quarterly). This can add up to significant savings on your grocery bill! Want to see how much you could save on fuel and groceries with your Smith's REWARDS Visa® Card? Use the calculator to find out:
What do you do to save money that doesn't involve putting in serious commitment? I'm all about what's convenient, and what doesn't require me to deviate from my regular routines! I admire people who coupon, but it seems like a part-time job to clip, organize and shop with them!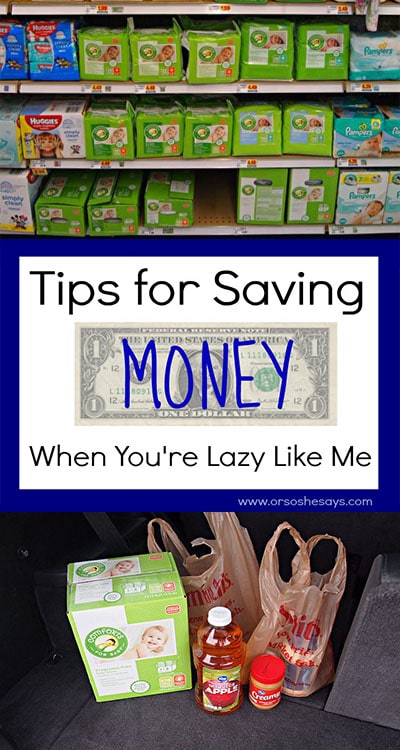 Save
Save
*Earn points on net spend toward free groceries, excluding purchases made at The Kroger Family of Companies Fuel Centers. Net spend is purchases minus credits and returns. Rewards certificates cannot be redeemed at Fuel Centers. Rewards sent automatically only to balances greater than or equal to 1,000 points, if your Account is open and in good standing.**Offer applies to new cardholders only. Discount is available at The Kroger Family of Companies Fuel Centers when you redeem at least 100 existing fuel points earned in a single month. You must scan, redeem points and pay with your Kroger REWARDS Visa® in order to receive the fuel discount. Additional 25¢ discount offer expires one year from the cardholder's approval date. Upon expiration, cardholder will receive additional 5¢ fuel discount at The Kroger Family of Companies Fuel Centers when they scan, redeem points and pay with their Kroger REWARDS Visa®. Not valid with any other fuel offer. Accumulation excludes taxes, office services, alcohol, tobacco, fuel, prescriptions and any purchase prohibited by law. Fuel discount effective for a limited time at participating fuel center locations. Not valid in LA, MO or where prohibited by law. Purchases made at The Kroger Family of Companies Fuel Centers do not earn Rewards points. Please see store for fuel discount details and in-store spending requirements. Selling or purchasing fuel points is prohibited. Fuel redemption offer cannot be combined with any other discounts. No discounts to dealers, wholesalers or fleet programs. No cash back. Not valid where prohibited by law. We may suspend or remove you from the fuel program due to violation of these terms or because of fraudulent activity or suspected fraudulent activity.The creditor and issuer of the 1-2-3 REWARDS® Visa® Card is U.S. Bank National Association, pursuant to a license from Visa® U.S.A. Inc.
Save
Save