Using matryoshka dolls for this object lessons gives insight into why it's so important to always be kind.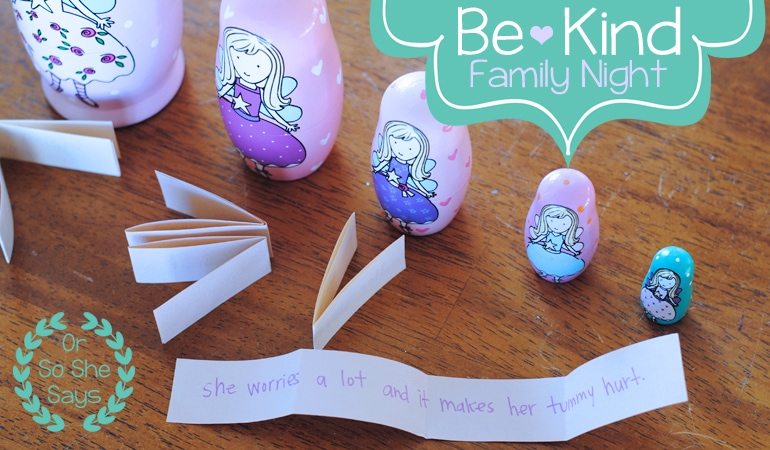 Have you ever seen the commercial on television where everyone walks around with a little text blurb hanging above their head that tells what they are currently going though in their personal lives? Things like, "I just lost my job." and "I have a terrible headache." float on the screen. I don't even know what the commercial was promoting, because to me, it was just a huge reminder that life is often more complicated than it looks from the outside.
In the real world, we can't see written signs of what people are experiencing. Sometimes, life is fun and wonderful! I love those days! But, there are also days when things are stressful and hard. Those types of days aren't quite so good.
This family night lesson will help you teach your children about the importance of being kind. I had a teacher tell me once, "You will never regret being kind." That advice has stuck with me for over 20 years. It is true. We almost always regret being cruel or indifferent, but never being kind.
I found this cute little verse that highlights the same sentiments:
I have wept in the night
For the shortness of sight
That to somebody's need made me blind;
But I never have yet
Felt a tinge of regret
For being a little too kind.
No act of kindness is ever wasted. This lesson has a great object lesson that will help you demonstrate this concept to children in an easy-to-understand way!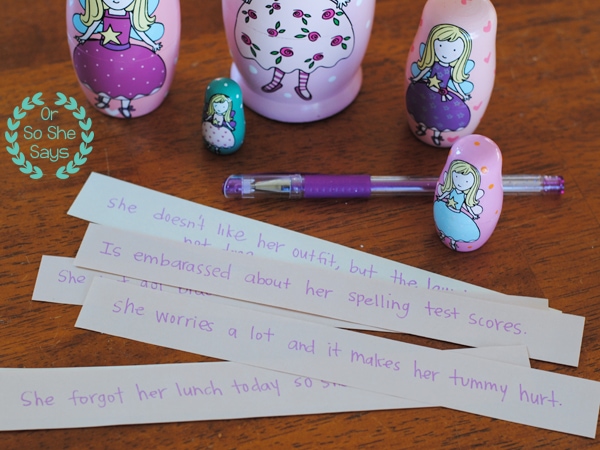 LESSON:
Start the lesson by talking about what being kind means. Kindness is treating people like Jesus did. His advice to us was, "Love one another as I have loved you." (John 13:34) He also taught, "And be ye kind one to another, tenderhearted, forgiving one another, even as God for Christ's sake hath forgiven you." (Eph. 4:32) Kindness is giving a compliment, sharing a smile, offering friendship, including the lonely, uplifting the sad, making people feel happy and more.
Who should we be kind towards? Jesus showed through example that we should be kind to everyone including our friends, family, and people who do not act and believe the same things that we do. Everyone on Earth is a child of God. Every single person who you meet is one of God's special children.
So, we know that we should be kind and that we should be kind to everyone! But, why? What can kindness do?
Kindness can change the world. Elder Wirthlin said, "Kindness is the essence of greatness." There is greatness in making one person's day feel brighter and better. We can make the world a better place one simple kind act at a time.
When should we be kind? Always! President Monson suggests that, "Every day of our lives, we are given opportunities to show love and kindness to those around us." He continued, "As we arise each morning let us determine to respond with more love and kindness to whatever might come our way."
We may not always know when our friends or family are feeling sad. People are good at pretending and putting on a show of happiness. Remember, we don't have signs up declaring to the world what troubles are going on inside. Here is a little object lesson that helps to demonstrate the need to show kindness always.
OBJECT LESSON:
The lesson requires a nesting doll. These wooden dolls can be found online! I started looking at all of the cute design options on Amazon and now I am kind of obsessed with matryoshka dolls. The super hero set is pretty awesome. So is the circus one. I chose the angel princess set for our FHE lesson and now my kids have a fun little quiet toy to play with during church.
**Prepare this object lesson before you start the FHE with your family**
Cut printer paper into strips. Write on each paper strip one reason why someone might be having a hard day. I filled my papers with things that kids who are the same age as my children might be struggling with.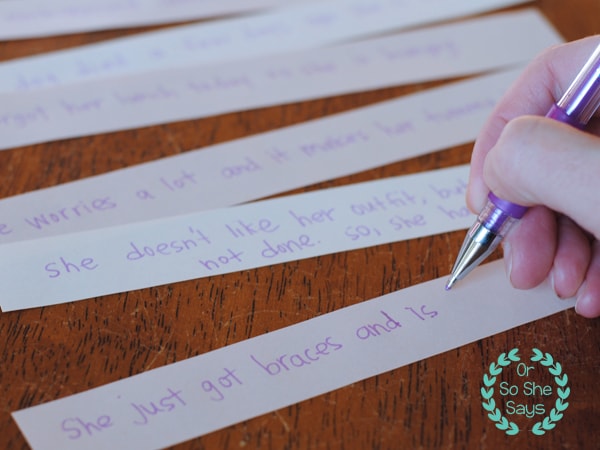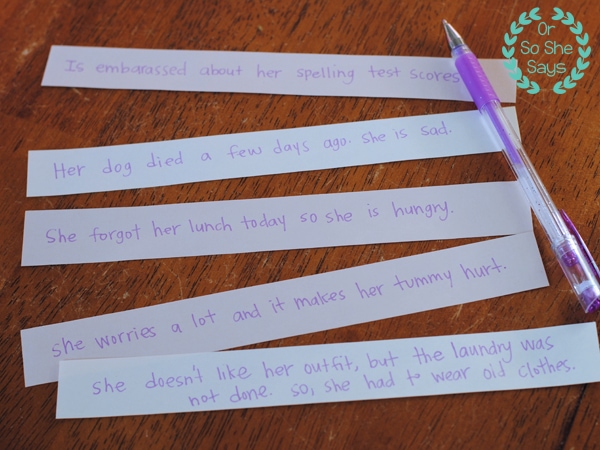 There are so many things that can effect mood. Just ask a teenager!
Next, open the nesting dolls so that they are all out on their own. Fold the paper strips. There should be one or two "bad day" reasons in front of each doll.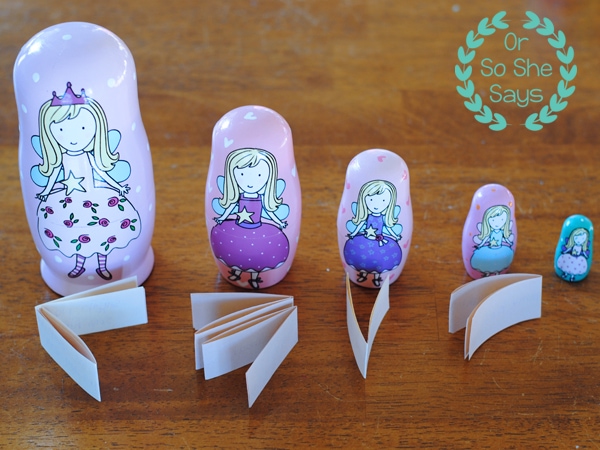 Wrap the tiniest doll with the paper and tuck her inside of the next doll.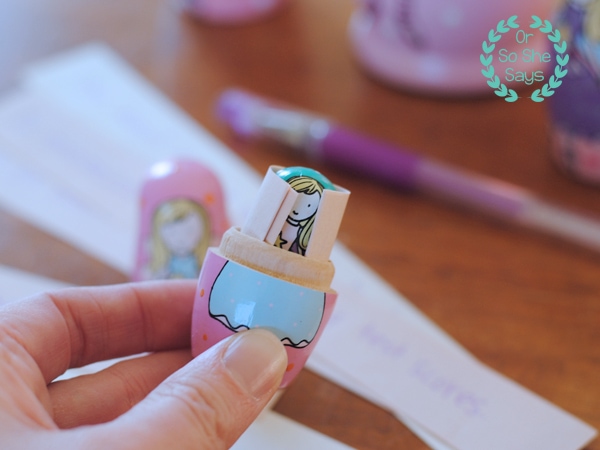 Put the lid on the doll. Repeat the process with he second tiniest doll. Place her in the next size up.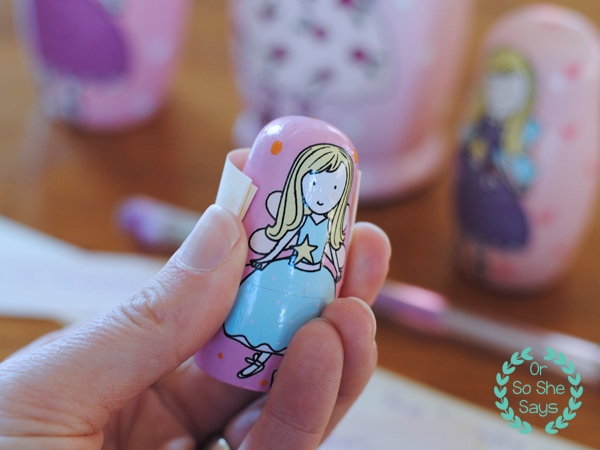 Continue to wrap and nest the dolls in order until all of the dolls are hidden away inside of the main doll. Now, the lesson is ready to be shared with the group.
Place the doll out so that everyone can see her. Talk about how the first thing we notice about a person is their physical appearance. We can see that our doll has blonde hair and a cute dress. She looks like she might be a dancer. Don't you think she looks happy?
Unfortunately, looks can be deceiving. Open the doll to show what is going on inside of her mind and in her heart. Read the paper that is tucked inside. This paper explained that our cute little doll forgot her lunch today so she is really hungry. How do you feel when you are hungry? Are you more apt to get irritated or to feel emotional? I sure am!
How could we show kindness to our friend if we know that they are feeling hungry? Maybe we could share our own lunch with them!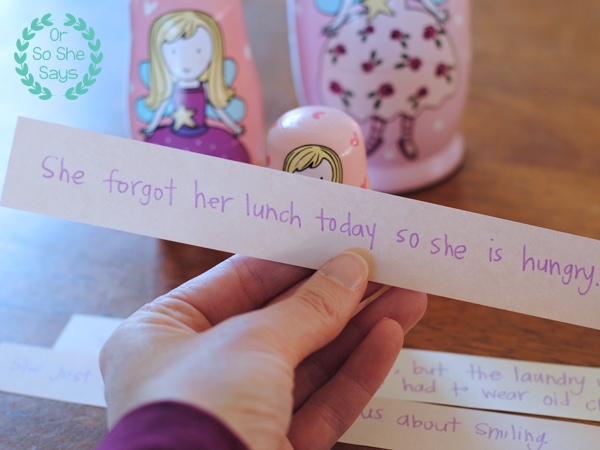 That is not all that is going on inside our our friend. There is more! Open the next layer and read the paper that is waiting inside. Talk about each layer as you work your way to the center of the doll. Be sure to point out ways to show kindness in each situation.
The last and center doll represents our soul. Inside, we are all the same! We are all children of God. It doesn't matter if we have blonde hair or brown hair or if we wear dresses or cowboy boots (or super hero masks!) we are all the same on the inside. When we take time to remember that we are all God's children, it makes it easier to show kindness!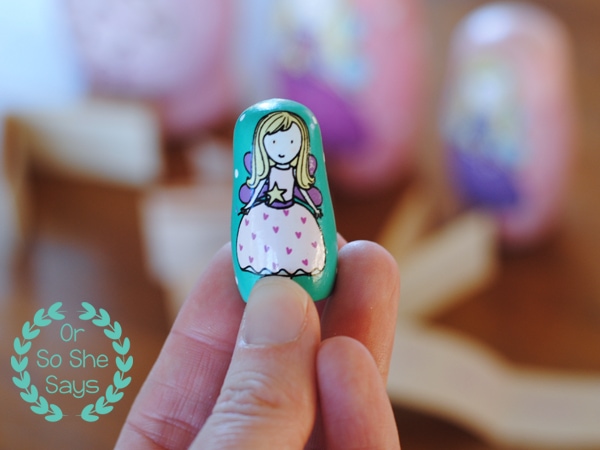 We might not get to see what each person is struggling with in all of their hidden layers. So, your challenge is to treat everyone with kindness…no matter what!
There is a special awesome benefit to being kind…it is called happiness! In fact, James Barrie has taught, "Those who bring sunshine to the lives of others cannot keep it from themselves." If you want more sunshine in your own life, scatter a little bit of kindness. You will have to buy yourself some new sunglasses…because your life will be full of light!
You will never regret being kind.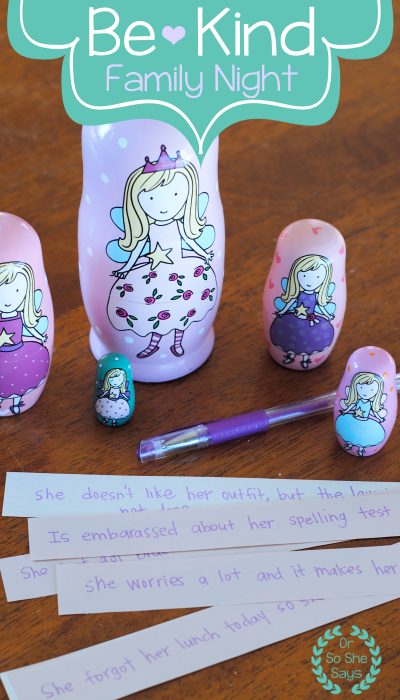 For more ways to teach about showing love and kinds, try these posts:
The Magic of Kindness – Family Night Lesson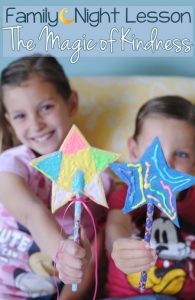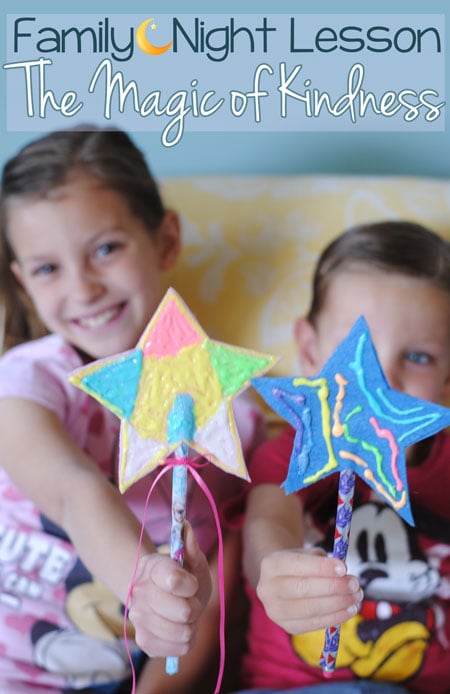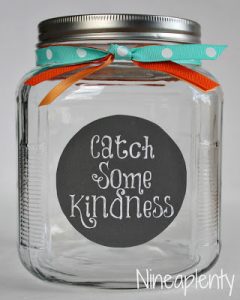 Random Acts of Kindness – 14 Ways to Show Love This Valentine's Day