Blackberry muffins are the perfect mix of tart and sweet, and they'll make a great on-the-go breakfast for the whole family!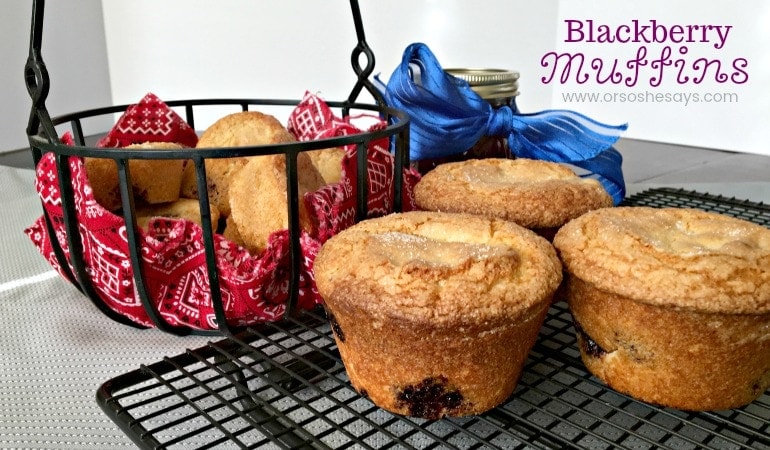 Hey everyone! It's Jana….back again! I took a little hiatus from blogging but am so glad Mariel and OSSS invited me back to bring you some of my favorite food! Today I'm sharing my favorite blackberry muffin recipe with you.
My baby (the reason I took said hiatus) is almost 3 now, I have a 10 year old and 3 high schoolers. My oldest, and one and only daughter, Kyla, is a Senior and will be graduating in May. AHHHHH!!!!! So perfect timing to start blogging again, right??!!;) It's something that I love to do and keeps me a little bit distracted from the realities of life, i.e. my family is growing up and they're gonna start leaving their mommy!!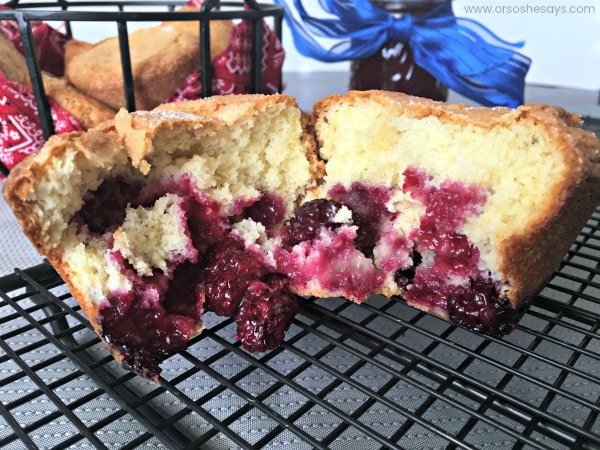 I am pretty excited about where life is going to take Kyla. She was my blogging partner on our blog, Double the Deliciousness, that we no longer update (but it still has a TON of wonderful recipes on there. It's my own personal cookbook and we use it all the time!). She's got a good head on her shoulders and is kind to everyone (except maybe her brothers at times:) ) and I'm proud to be her Mom!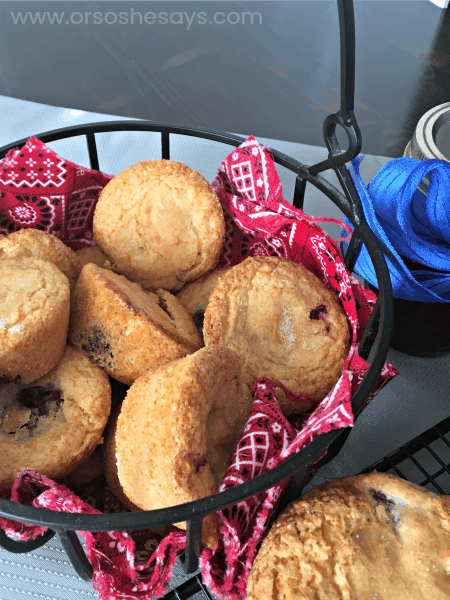 She comes home almost everyday for lunch and so got to be my critic for these muffins. She said they were awesome! They are the perfect texture for muffins, and the tartness of the blackberries paired with the sweet muffin batter is muy Bueno! (Thanks Duo Lingo…and hopefully I got that right…;D)
We made 2 different sizes. Regular and Jumbo sized. The recipe will make about a dozen and a half regular sized muffins and about 9 jumbo sized ones.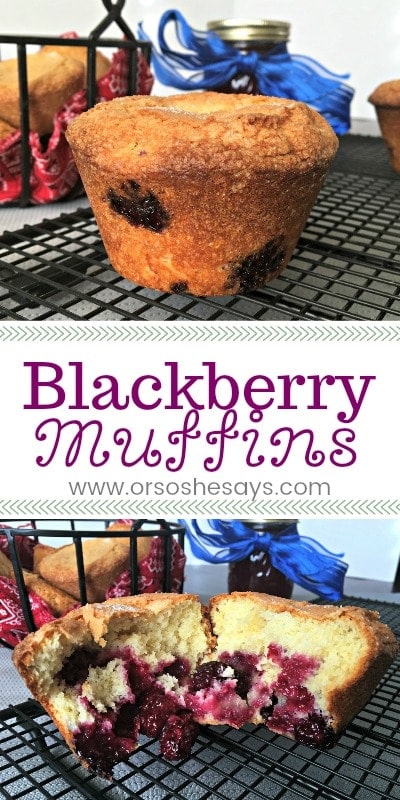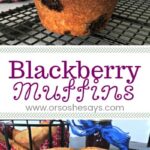 Blackberry Muffins - Perfect for Breakfast On The Go! (she: Jana)
The perfect mix of sweet and tart, and they'll make a great on-the-go breakfast for the whole family!
Ingredients
1/2

cup

butter

softened

1 1/4

cups

sugar

2

eggs

2

cups

flour

2

teaspoons

baking powder

1/2

teaspoon

salt

1/2

cup

milk

2 6

oz.

packages of fresh blackberries

frozen can be substituted, about 1 1/2 cups
Instructions
Preheat oven to 375 degrees.

Grease muffin tins, or line with muffin cups.

Beat butter and sugar until creamed.

Add eggs one at a time, beating well between each addition.

Combine the flour, baking soda and salt in a separate bowl, and measure out the milk.

Alternate adding the milk and flour mixture while continuing to mix, ending with the milk.

Fold in the blackberries.

Fill the muffin cups with batter two-thirds full and sprinkle with a little sugar (optional).

Bake regular sized muffins for 20-25 minutes. The Jumbo muffins took about 5 minutes longer, or until a toothpick comes out clean.

Cool for about 5-10 minutes and then remove and let cool on wire rack.

Makes about 1 1/2 dozen regular sized muffins or 9 jumbo muffins.
For more great breakfast ideas, check these out: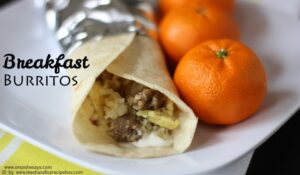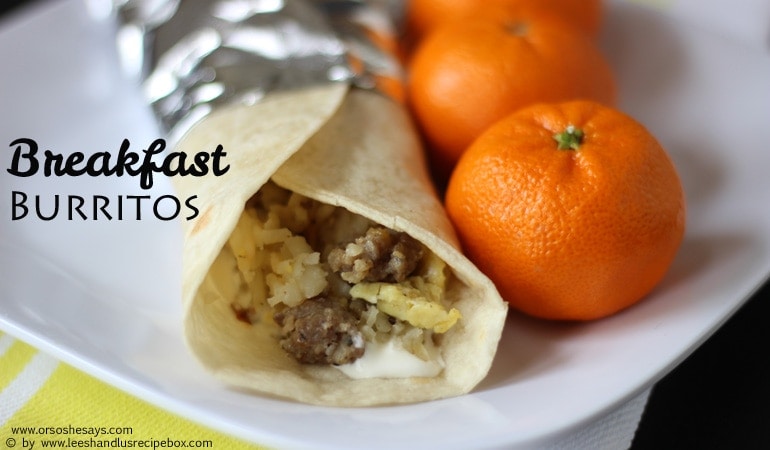 Omelet-Style Breakfast Sandwiches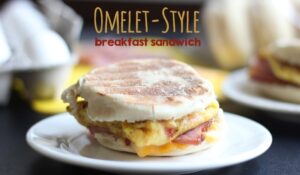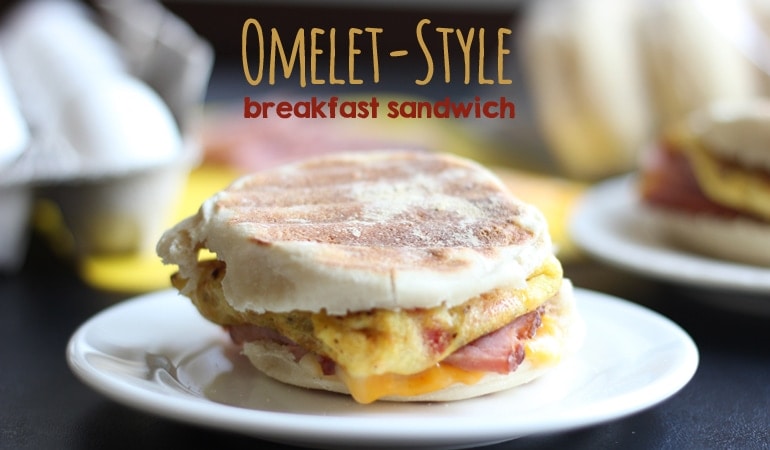 Bacon and Egg Breakfast Muffins