Sharing the gospel of Jesus Christ is not just for adults. Children share the gospel through their own pure testimonies and their righteous examples each day. Primary children are missionaries to their family and friends. Their examples of faith changes lives and inspires others to come unto Christ.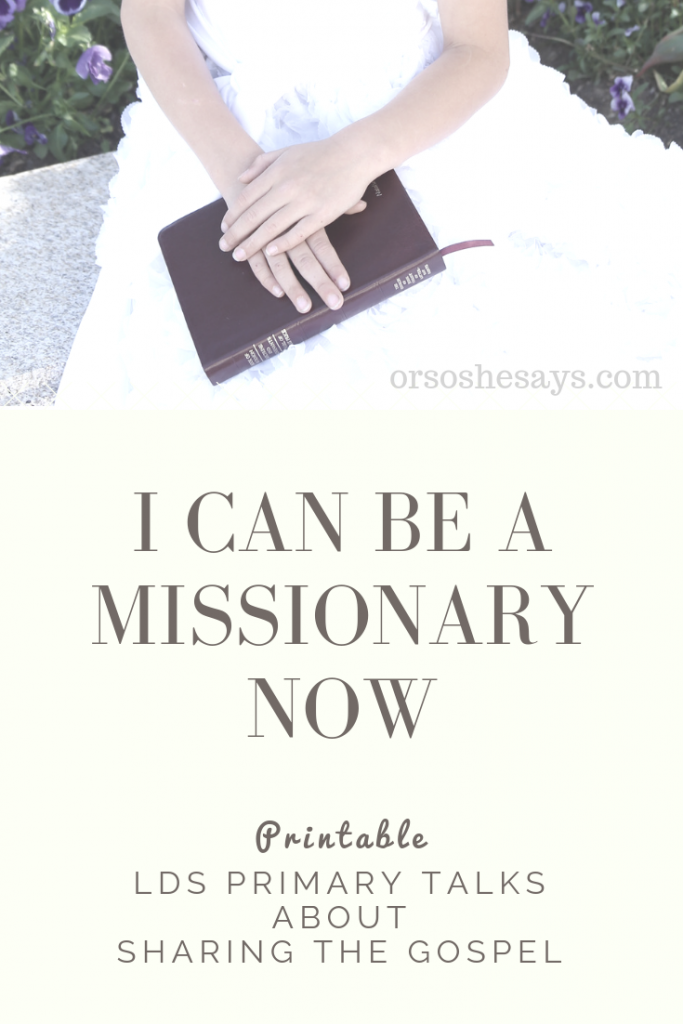 Being a young member of the Church of Jesus Christ of Latter-day Saints is a pretty amazing opportunity. Children are taught at a young age about the commandments and teachings of Jesus. They learn the plan of happiness and are shown the blessing of repentance and forgiveness. They have the gift of the Holy Ghost and are taught how to recognize His gentle influence in their lives. Primary children spend time in church each week feeling the Spirit and growing their testimonies of the gospel. As a result, they become pretty spectacular individuals who are disciples of Jesus Christ.
The General Primary Theme for the month of October is: I Will Share The Gospel with all of God's Children.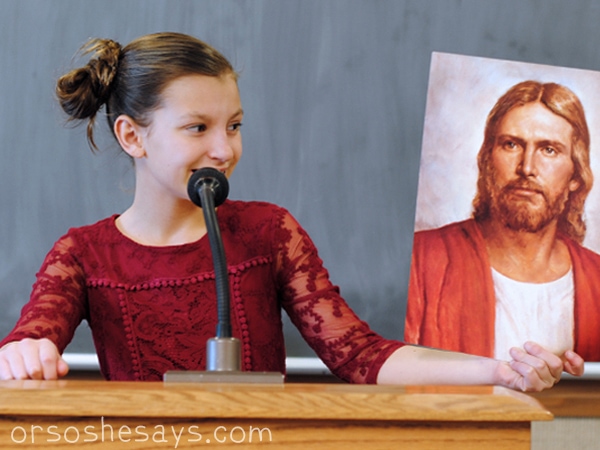 I love the Primary Theme for October, because, children are some of the very best missionaries on the planet. Kids are naturally inclusive. Because of this, they make friends easily and like to share and spread happiness. Their humility and lack of judgements make it easy for them to spread the gospel. As a result, they share the gospel without even knowing they are!
There are three subtopics that are assigned for sharing time each Sunday. Feel free to download a fill-in-the-blank primary talk about each of the three topics that the children will be discussing in sharing time. These printable primary talks are perfect for children who are asked to speak, because, they are on topic and age appropriate. I leave a few bits and pieces out of the text to allow the child to fill in their own thoughts and ideas. This helps the child feel connected to the message and gives them some sense of ownership over the message.

Week One and Two: Living the gospel helps me to be a missionary now.
During the first two weeks of October children will be learning about how living the gospel helps them to be a missionary now. It is important for children to understand that when they choose the right they set an example for others to follow. You can see, they make a difference no matter how small.
Week Three: I can share the gospel with my family and friends.
It is sometimes scary to think about sharing the gospel. Remember the phrase "stranger danger?" Primary children share the gospel with their family and friends without even knowing it. It doesn't have to be big and scary. They make a difference in their homes by reminding their family to pray, read the scriptures, and to make it to church on time. So, this talk will help them to see of their contribution as a missionary.
Week Four: My testimony is strengthened when I share the gospel.
A testimony is like a muscle. The more it is used and shared, the stronger it becomes. Therefore, this printable primary talk teaches children that their testimony is strengthened when they use it. It takes speaking up to make their testimony grow. So, lets get them ready to share.
I hope these printable primary talks make your Primary speaking assignments stress free and meaningful. The gospel is a message of peace and happiness! I think these little talk outlines help keep that peace and happiness in our homes on Sunday morning!
I am always amazed at the Spirit that can be felt in the Primary room at the church. When Jesus came to the Americas, he gathered the little children to come unto him. Because he knew of their great worth, he wanted to spend time with them. We are so lucky to be able to spend time with the little ones at church during primary lessons and at home. They teach us with their example and faith. They are missionaries!
We post new talks every month, so make sure to check back for new topics and outlines.