Let the kids color this beautiful free printable thankful coloring page to display during the holiday. It's a great reminder of the reason for the season.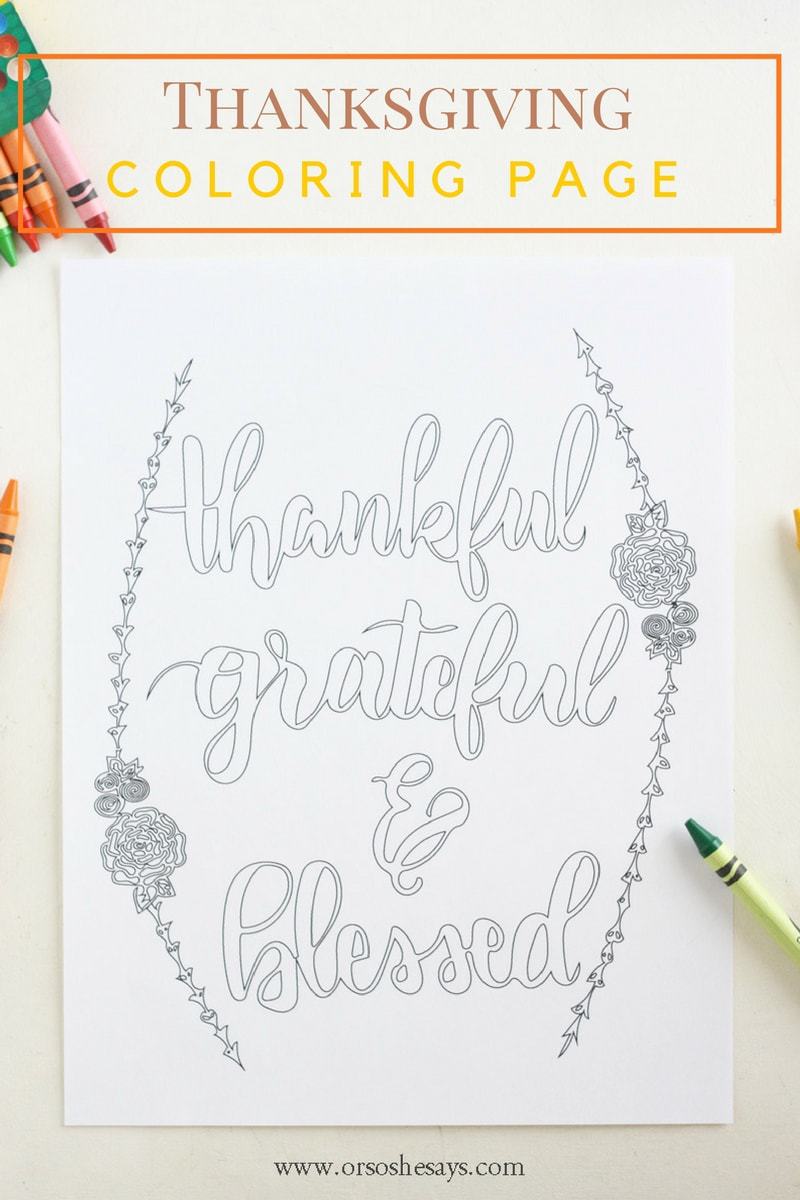 Hey all! It's Liz again, from Liz on Call! I love this time of year. Fall is my favorite season. If only AZ would actually have some beautiful fall weather. I'm excited to be here to share with you a fun and festive printable, perfect for the season.
I love the fall season not just for the beautiful weather it can bring, and the gorgeous colors, but all the fun holiday that come along this season. I'm not one for a lot of Halloween festivities, but I love Thanksgiving. I just love being able to take time to think about all that I have been blessed with. I love to reflect on all that my family has accomplished the past year. Not just in blessings around our home but in blessing of each of our family members through talents and accomplishments.
We have all been blessed with talents and around our house I always teach my kids that practice makes us better. I thought it would be fun to create something fun for both me and the kids this month. My kids love being creative and my daughter tells me that she wants to be an artist when she grows up. She loves coloring and painting and drawing. My son has been practicing coloring in the lines this year. He too loves being creative, but is learning to slow down and think about steps and processes when it comes to creativity. I have been practicing my hand lettering this year. I thought a hand lettered printable coloring page would be something fun that we could all do together.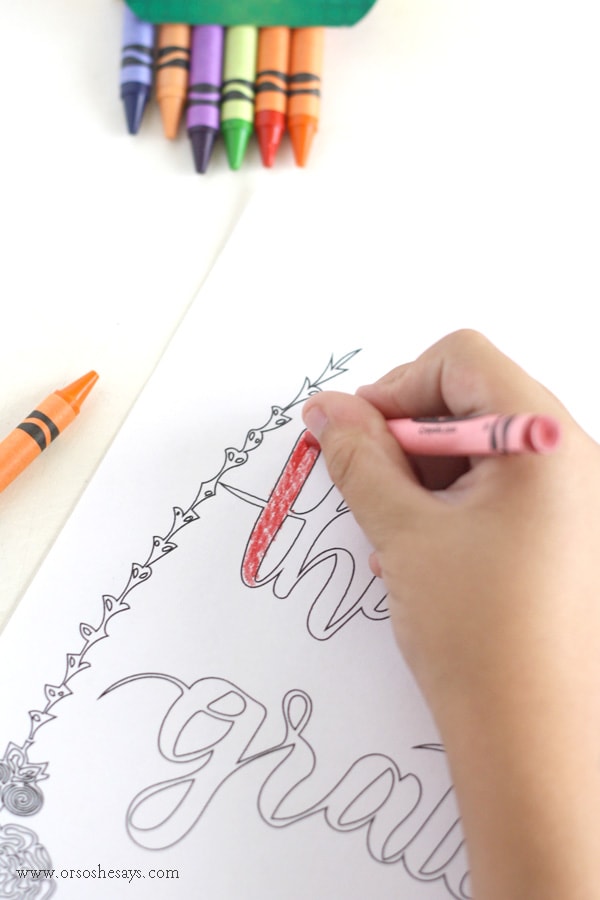 It will be fun for the kids and I to practice all our talents together. Plus once it's colored, it will be great to display in our home for the Thanksgiving season. And it's a great opportunity to discuss all our blessings as we sit down to work on it together.
You can download this free printable Thankful coloring page using the link below. This printable is for personal use only.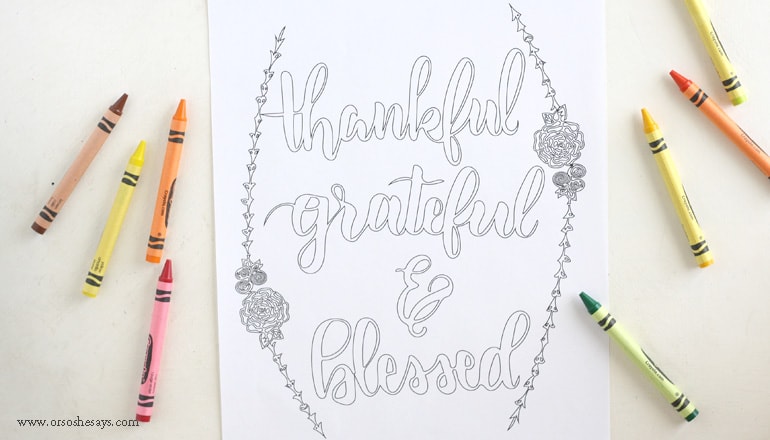 I love taking the time to talk to my kids about our blessings and to express our thanks for all we have.
For more festive coloring fun, check out this Thanksgiving coloring page. It would be perfect at each place setting at the kid's table on Thanksgiving day.
Or this Thanksgiving word search would be a great activity for the kids too!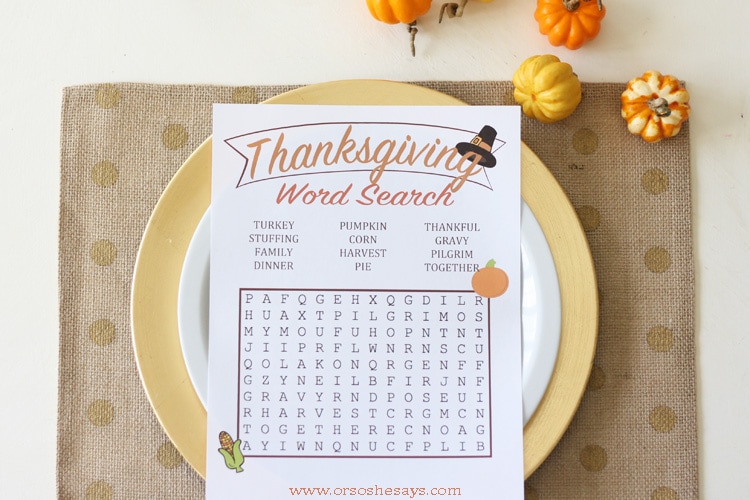 For more posts like this, check these out:
Kids' Thanksgiving Table Decor – Lots of Printables!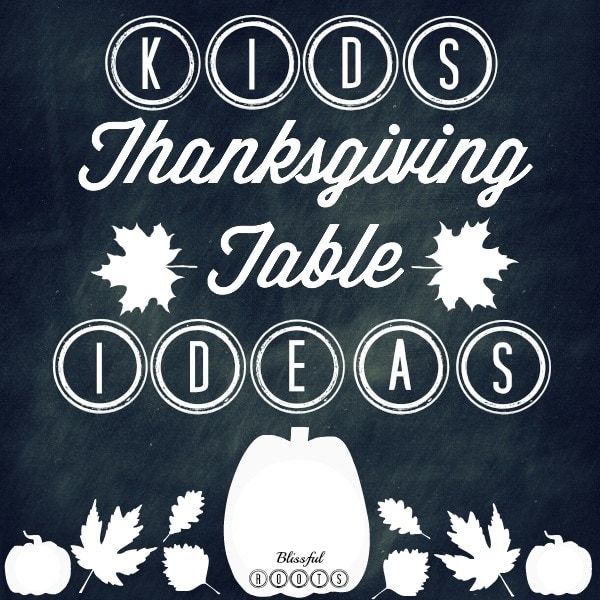 3 Free Harry Potter Printables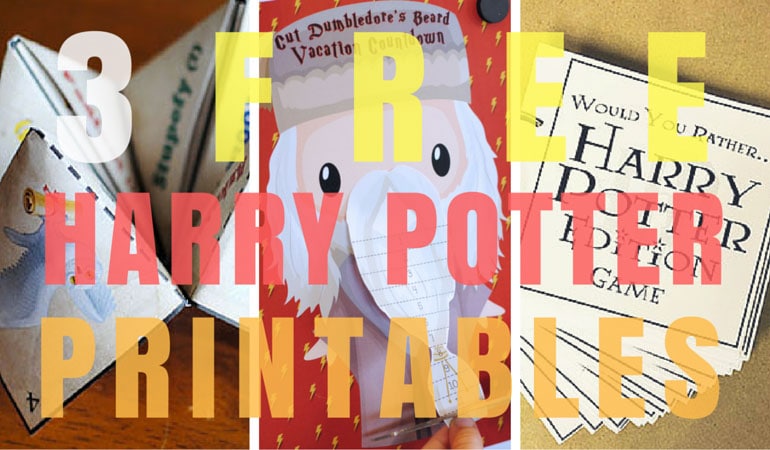 Word Game ~ Find the Best Word EVER!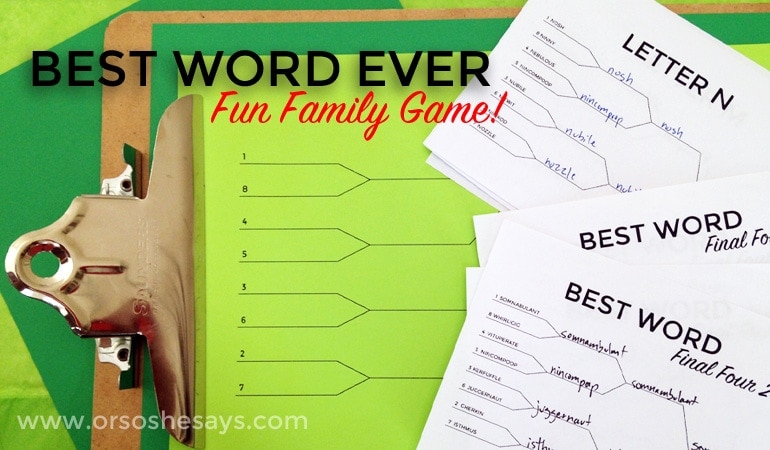 Save