It's winter time… have we all caught the Frozen fever yet?? I know I have! My toddler and I are anxiously awaiting the release of Frozen 2. I'm hoping we love it as much as the first one. From the previews, I'm a little worried that it won't have as many fun, happy, light-hearted scenes and songs. It looks so serious and intense! But, hopefully I'm proven wrong and we can continue our fascination with the Frozen story and characters beyond this sequel. I can pretty much guarantee that when my little gal turns 4 next year, that she will insist on a Frozen party. So, I decided to start thinking ahead by putting together a list of Frozen party ideas for 4 year olds. At this point, we can never have enough Anna, Elsa, and Olaf in our lives!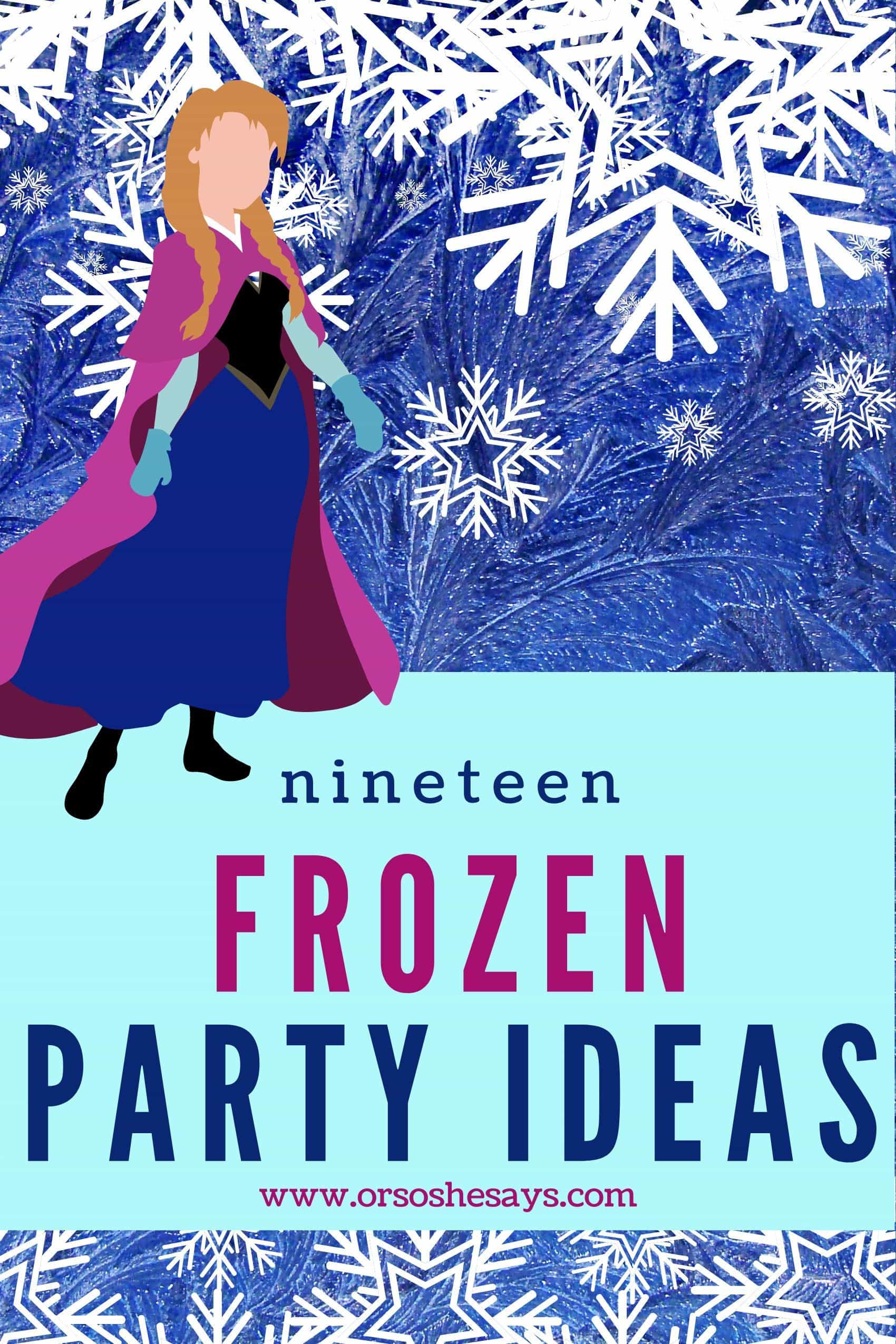 19 Frozen Party Ideas for 4 Year Olds
Have the kids stuff their own socks (or you can have them stuffed, and sewn closed, ahead of time) then give them all the scraps of fabric and glue that they need to make their snowmen as cute and silly as possible. Also in this same post is a cute snowman cake idea and an indoor snowball fight game. How fun is that?!
The kids at the party will get a kick out of making their very own Frozen Elsa Wand craft. Turn on the movie, pull out the treats, and let them craft their little frozen hearts out! 😉 These obviously go great with Elsa costumes, as well. It will probably hold up much better than any of them that you buy in the store!
Winter Frozen Backdrop for Photos
I love the idea of having a Frozen backdrop set up to take pictures of all the party goers in front of it. Text the pictures to the parents afterwards! These backdrops are under 20 bucks, so really an affordable party addition. Make sure to grab a backdrop stand too. You can use it over and over again for ay party you host and it's easily masked by balloons or fabric.
An Olaf backboard and his hands as the hoop… now, that's definitely a way to make basketball more fun, especially if you're 4 years old! This Beach Basketball game, with the Pin the Nose on Olaf game below, mesh together perfectly. Play them both!
I love this layered cake in Frozen's colors! I love that the creator was honest, saying that they're time consuming to make, and that maybe cupcakes would easier. A four year old doesn't need anything too fancy! I'm all for easier and I think these beautiful colors in cupcakes would be awesome.
Snowflake Strands Party Decoration
Instantly turn any room into a wintry wonderland with this snowflake garland. It can be streamed across the room or hanging down, like falling snow, as shown. A fun party activity would be to have the kids make their very own paper snowflakes… or their own strand of snowflake garland!
Pin the Tail on the Donkey just got a Frozen makeover and it's the perfect party game for a Frozen birthday party! Best of all, it's super cheap and easy to create… and just as easy to play! Be sure to have the Frozen soundtrack playing during the games.
Grow Snow! ~ Amazing Super Snow Powder
Have you ever heard of this stuff? It's so neat! No matter where you live or what time of year it is, you can have access to snow… because you can grow your own with Amazing Super Snow Powder! The kids will think this is pretty amazing. All you do is add water and it expands!
When looking for Frozen party ideas for 4 year olds, you will definitely need a cute invitation! I love this adorable Olaf invitation, complete with a sack of snowman building treats. How could anyone resist a party that starts off like that?!
Shiny, Sparkly, Sequin Table Runner
For under $10 bucks, this sequin table runner will add so much to the Frozen party presentation. I love that it's so sparkly… and turquoise. One of the best colors, ever.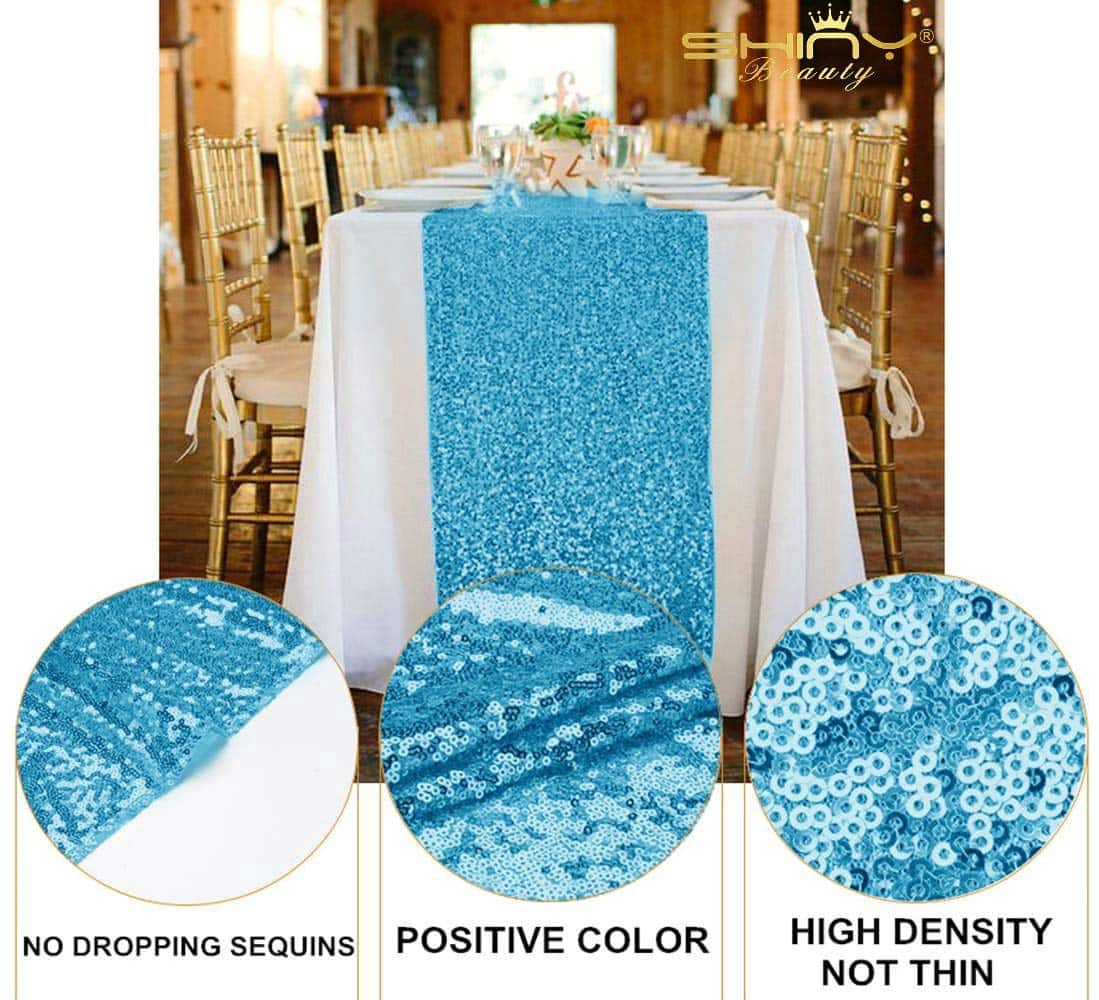 Oh, the many things you can make with craft foam! This post includes the template to make both the antlers and the crown. Aren't they so cute! The kids will love to wear them at the party. Also included in this post are some fun links for a Frozen scavenger hunt and some cute Frozen food ideas.
If you're looking for Frozen party ideas for 4 year olds, this idea is exactly that. This is the easiest craft ever and what little kid doesn't love bubbles? You could even help them make their own concoction of bubbles to take home.
Frozen 'Where's Olaf' Game
This Hide and Seek Olaf game, Where's Olaf, is perfectly suited for a group of 4 year olds! The kids ask questions and use deduction to figure out where Olaf is hiding.
I thought this was such a clever idea for a Frozen kid craft, and practical too! Nearly every kid I know likes to have a night light in their room. They will love using a night light that they made themselves. The supplies are super cheap too!
Frozen Inspired Play Dough ~ Swag Grabber
Kids love getting their hands in anything gooey and soft. And, if you're going to send the party kids home with some sort of Frozen party favor, maybe do all the parents a favor and avoid slime. Their carpet will thank you! Play dough is so much easier to clean up and manage… and look how fun this sparkling play dough is!!
Snowflake Catch ~ Olaf Ring Toss Party Game
Put the kids in groups of two, set a timer, and see which team can get all of their rings around Olaf first! The first team to finish the Snowflake Catch game can win a special prize. There are several other game ideas in this blog post the would also be fun for the kids to earn prizes when they win.
It's hard to see it in the picture, but there are actually two colors going on in these Jell0 ice cubes… well, I suppose clear isn't a color, but there is blue and clear. This is such a fun idea for the Frozen party! Kids love Jell-O and this is one of those things that you can throw together quickly.
How fun is this?!? Melted Olaf in a cup… or, Greek yogurt… Either way, this is super cute, super easy, and the kids will love it. If you don't think they will eat Greek yogurt, you can use regular vanilla yogurt and even set out a tray of chocolate and regular graham crackers for the kids to crumble or dip in it.
Affordable Frozen Elsa Crowns for Party Favor
You could make an Elsa crown for the kids, they could make one at the party, OR… you can keep it simple and just buy a bunch of cheap ones! These plastic princess crowns are a great party favor set for a group of 4 year old kids. If you end up getting the Frozen backdrop too, it would be extra fun to have them wear their crowns in the picture.
If you liked these Frozen party ideas for kids, check out: