With so many products on the market, it can be overwhelming and hard to know where to start. Switching products is a big deal, and you want to know that your new green home essentials will work as well as your old cleaning favorites!
PIN THIS IMAGE TO SAVE MY TOP 5 GREEN HOME ESSENTIALS!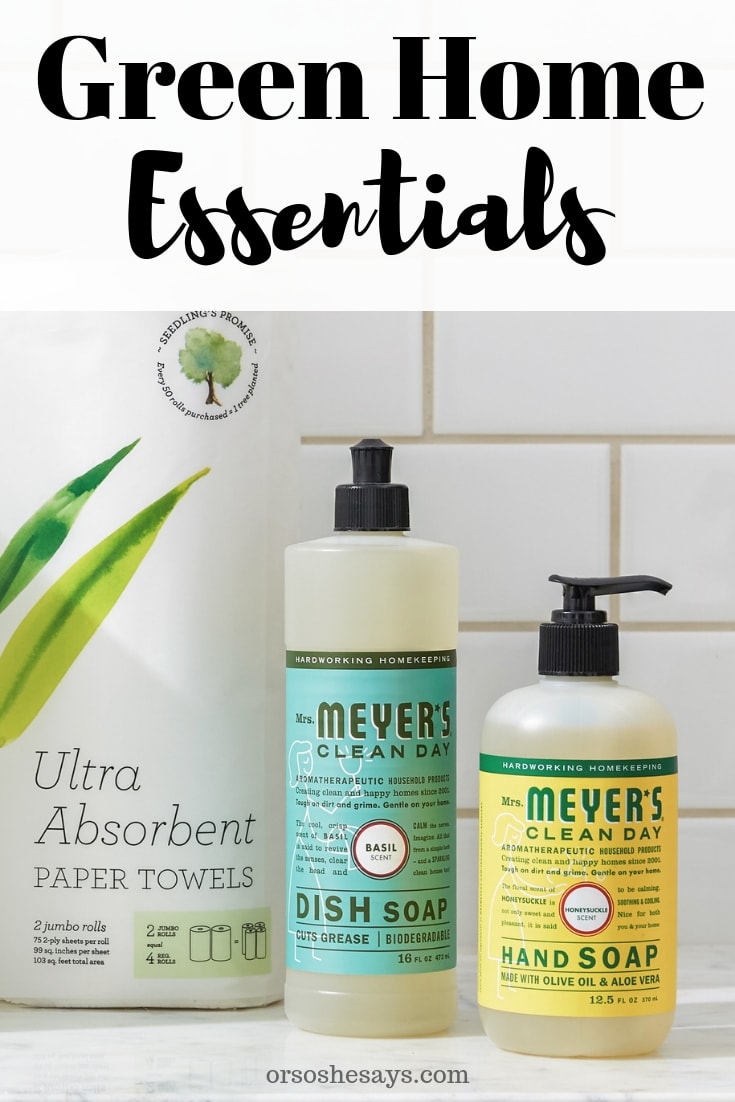 My Top 5 Green Home Essentials
My recommendation is to start with everyday products like soap and paper towels. These are the products you use the most, so switching to greener alternatives will have the biggest impact on your environmental footprint!
Get My Top 5 Green Home Essentials for Free
Right now, you can get my top 5 green home essentials with your first order of $20 from Grove Collaborative :
Free Mrs. Meyer's hand soap

Free Mrs. Meyer's dish soap

Free Seedling bath tissue

Free Seedling paper towels

Free Grove walnut scrubber sponges

Free shipping & VIP trial
(If you're already a Grove customer, you'll receive a free set of walnut scrubber sponges.)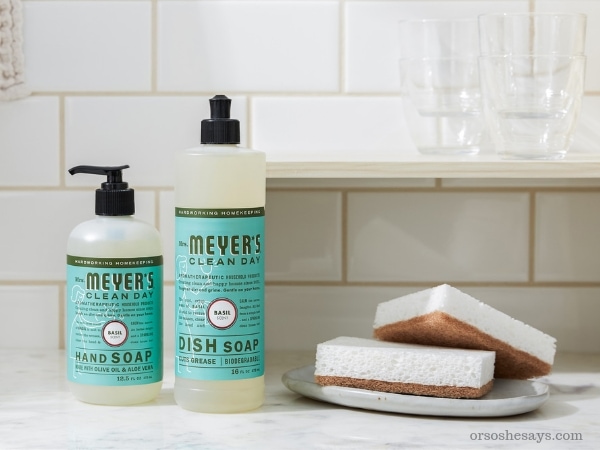 Mrs. Meyer's soaps were some of the first natural products I started using, and I still use them to this day! They're made with plant-derived ingredients like aloe vera and olive oil, so I can feel good using them around my family. Plus, they come in beautiful scents like Basil and Lemon Verbena that make clean-up far more enjoyable. This makes them a green home essential for me!
Grove's Seedling paper is another green cleaning essential in my home. Despite our efforts to cut back, we go through a lot of paper towels and these are a great alternative to traditional paper. Instead of trees, Seedling is made from bamboo and sugarcane — two plentiful, fast-growing grasses. And for every 50 rolls, Grove will plant a tree!
Finally, the Grove scrubber sponges are a game-changer. I was skeptical at first — sponges made from walnuts?! — but they actually work better than the synthetic sponges I'm used to. I use them for scrubbing pots and pans, wiping down the stove, and even cleaning walls and baseboards.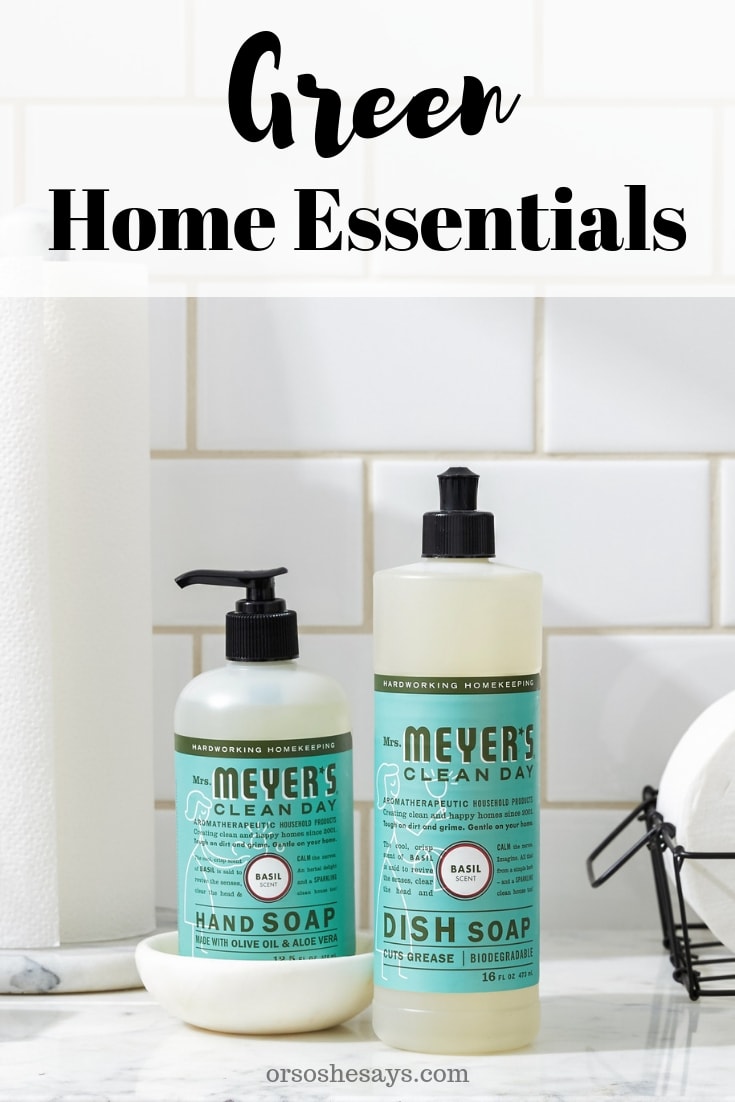 Grove Collaborative is my go-to for all my green home essentials, from laundry detergent to toothpaste. Grove makes creating a healthy, beautiful home effortless and affordable. They hand-select the best natural products and deliver them (carbon offset) to your doorstep, on your schedule. Going green has never been more convenient!
You'll get the Green Home Essentials Kit for free with your first order of $20. If you spend at least $39, you'll also get a beautiful stoneware tray for free! It's the perfect size to hold your hand soap + dish soap + sponge!
Once you've submitted your Grove order, you'll be signed up for the free 60 day VIP trial. For 60 days, save even more with free shipping, free gifts, price matching, exclusive sales and personal service.
If you've been thinking about creating a green cleaning routine or just wanting to try out some new products, now is the perfect time! This offer is valid while supplies last — so don't miss out!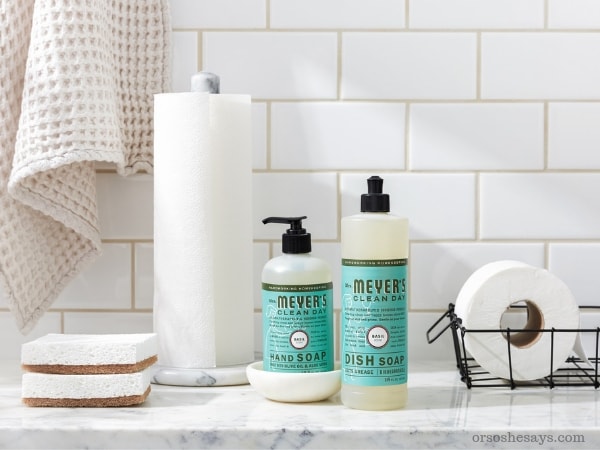 Ordering Green Home Essentials:
Sign up for Grove Collaborative here

. You will receive the

T2 Green Home Essentials Offer

for free when you sign up!

To receive this offer, your order needs to be a minimum of $20. Choose the combination of products and scents you love and receive your first box within a few days.

You made it! Click Finish & Pay and place your order.
Let me know how you like Grove! If you're experiencing the Polar Vortex right now, this is a great way to get essentials supplies stocked without having to go outside where it's so cold your eyelashes freeze!