Have you ever tried making hand-carved eraser stamps? These are such a fun and simple activity for kids or for yourself! They can be given as gifts, made at a birthday party, or on a rainy day. Plus, they're super affordable!
.
Pin this image to save the post!
.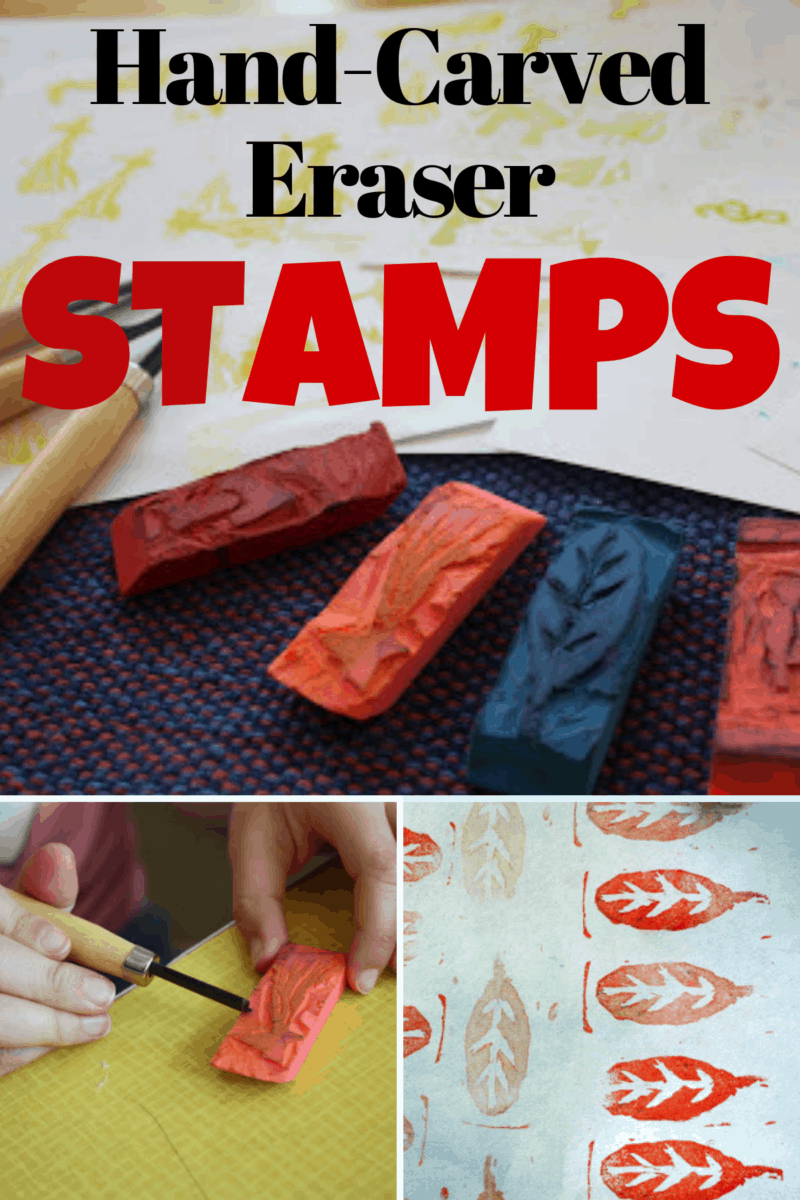 The kids and I wanted to try out carving stamps. Stamping is such a fun craft! Instead of investing in expensive carving material, we bought a six pack of erasers from the dollar store. Or, for $10 bucks, you can get a pack of 36 of them! That makes it nice, because kids often like to 'start over.'
Amazon also has a carving kit that comes with 12 pieces and gets great reviews. It's a great price too! The best price I found for the quality.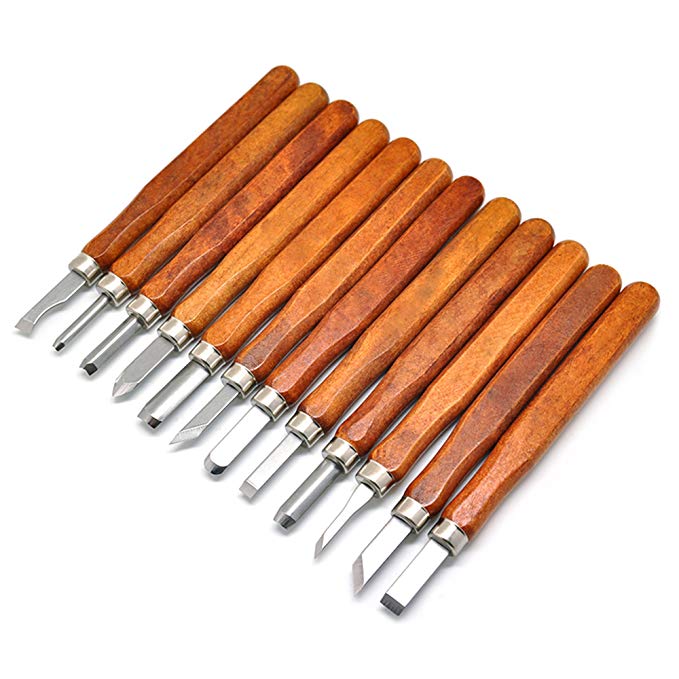 Here's how to make your own hand-carved eraser stamps:
First, have your children draw a few simple pictures on paper. Some ideas: leaves, animal shapes, hearts, stars, smiley faces, flowers, a sunshine, superhero symbols, etc. With a regular size eraser, you're not going to have a lot of room for fine carving, so the fewer lines in your design, the better.
Have them choose their favorite design, and then draw it directly onto their eraser. (Use a pencil and you can correct mistakes.)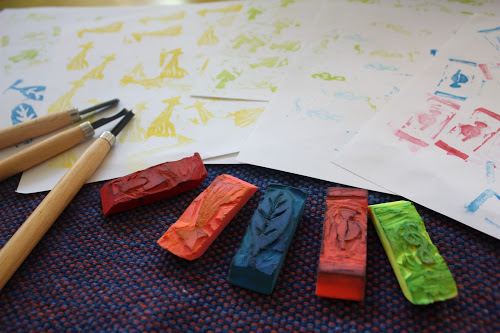 Then carefully carve around the lines of your picture to make a stamp. Keep in mind that everything you carve away won't show up. Everything you leave uncarved will pick up ink and make your image.
We used the carving tools we had, and a couple of pocket knives. I instructed the kids on how to always stroke away from themselves and their fingers. And I never left them alone with the sharp tools. They were very careful and responsible once they knew what the dangers were.
Lastly, press your stamps on an ink pad and see how they turned out!
If you need some ink pads,
we love these ones
! There's lots of colors, to make stamping more fun, and they get great reviews… plus you get a whole bunch for a reasonable price!
Check out our leaves… I thought they turned out great!
~ Arianne of Stillparenting
If you like this post on hand-carved eraser stamps, check out:
Animal Necklaces ~ Crafts for Kids
There are so many fun crafts that can be made, simply by spray painting toy animals. This is an example of just one adorable idea! We love the gold sprayed animals with the beads. These would make a perfect birthday party craft!
This was something we did for homeschool and the kids loved it so much! We even added a cute tag to our candles and gave them away as gifts. We would love to make these again and even try dipping candles sometime!