These 3-ingredient popsicles are a fast and delicious way to cool down as the temperatures heat up! They are a cinch to whip up, but the real test of patience comes in waiting for them to completely freeze. If you can stand the wait, your patience will be rewarded with the tastiest frosty treat! Coconut and mango are the perfect flavor combo and once you try these, you'll be hooked! Read on to see how to make homemade popsicles that you won't want to share.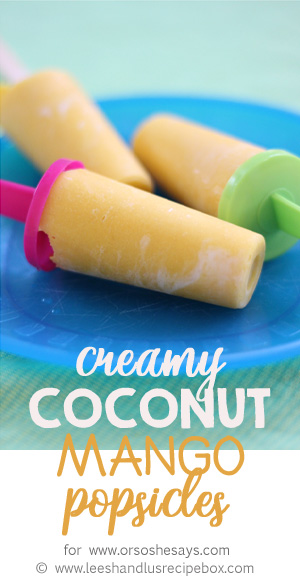 Coconut milk gives these a rich, creamy taste without being heavy or leaving film in your mouth that you can sometimes get with homemade ice creams. These are the perfect summertime dessert or afternoon treat on a hot day. Depending on the variety of mangoes you use and how ripe and sweet they are, you can adjust the sweetener until they are to your liking.
How to Make Homemade Popsicles Sweeter (without added sugar!):
We've found that the ataulfo mangoes (aka champagne, yellow, or honey mangoes) tend to be sweeter, so if that's the variety you use, you likely won't need to add as much sweetener as if you are using red mangoes.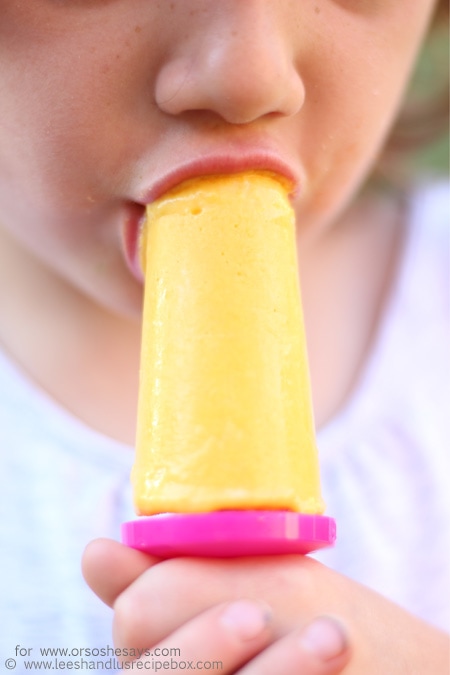 This homemade popscicle recipe is a snap to make!
I almost want to hide all of these in the freezer for myself and let the kids have the otter pops. But because they love these too I usually end up sharing! This recipe is a great one for getting kids involved in the kitchen this summer. They love dumping ingredients into a blender, and since this is a simple popsicle recipe, (it only requires 3 ingredients) and it yields a cool, refreshing treat, they'll be more than willing to act as sou chefs!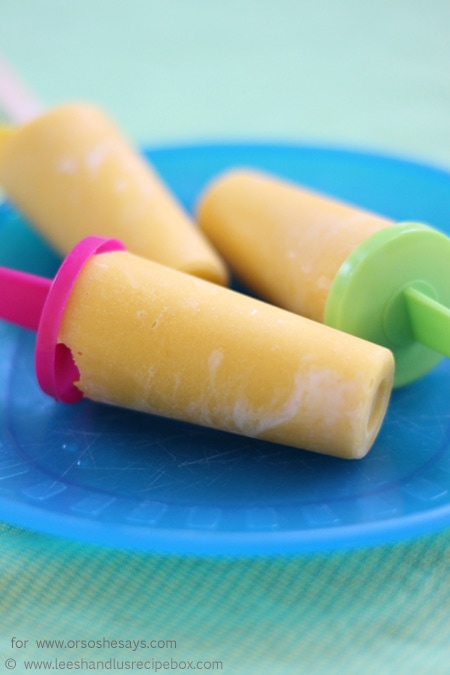 Feel free to experiment with adding other fruits in as well to make these suit your tastes. We haven't tried it, but think that both pineapple and banana would also work great here. It can be tricky to figure out how to make homemade popsicles that are still creamy and flavorful without adding tons of extra sugar, but we think we hit the nail on the head with this recipe! It is pretty forgiving, and since it's going to be frozen solid anyway, the consistency doesn't have to be exact. And there are different molds you can use, like these BPA-free ones, or these that have over 1,000 positive reviews.
If you try other flavor combos, we'd love to hear about it in the comments! Happy Summer!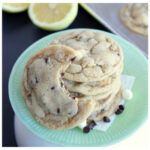 Creamy Coconut Mango Popsicles
Ingredients
½

cup

coconut milk

use full fat for extra creamy treats

2

cups

diced mango--fresh or frozen*

Honey or other sweetener

to taste
Instructions
In a blender or food processor, combine ingredients and process until smooth. Add additional sweetener to taste, if desired. Pour into popsicle molds and freeze for 4-6 hours or until firm. Enjoy!
Recipe Notes
Notes:
*If using frozen mango chunks, you may need to defrost them before blending to ensure the mixture won't be too thick to fully blend.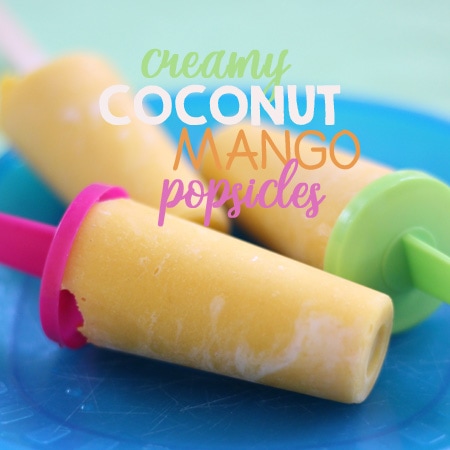 Sprinkledoodles (on a stick) | Lemon Chocolate Chip Cookies | Homemade Hot Fudge Sauce

To avoid heating up the kitchen this summer, try this Lemon Blueberry Mini No-Bake Cheesecake recipe (try saying that ten times fast!) We also have a great 4th of July-inspired recipe HERE. You can also find a whole post dedicated to popsicle molds, and other great recipes to put in them, right HERE on the blog.