This is a sponsored conversation written by me on behalf of Popsicle. All text and opinions are my own.
Making your own Popsicle invitations is a lot easier than you may think… and they're practically free, too! See the how-to below, and be sure to pick up a box of everyone's favorite summer treat today!
My daughter's been attending swim lessons in the late morning while my son and I watch from the sidelines of our local indoor pool. It's hot and humid while we wait, but it's better than having to slather everyone up with sunscreen and sit in the sun at the outdoor pool. But even with the benefit of being inside, when we get home the first thing my son says is "WE'RE HOME!" followed by "Eat a Popsicle?!"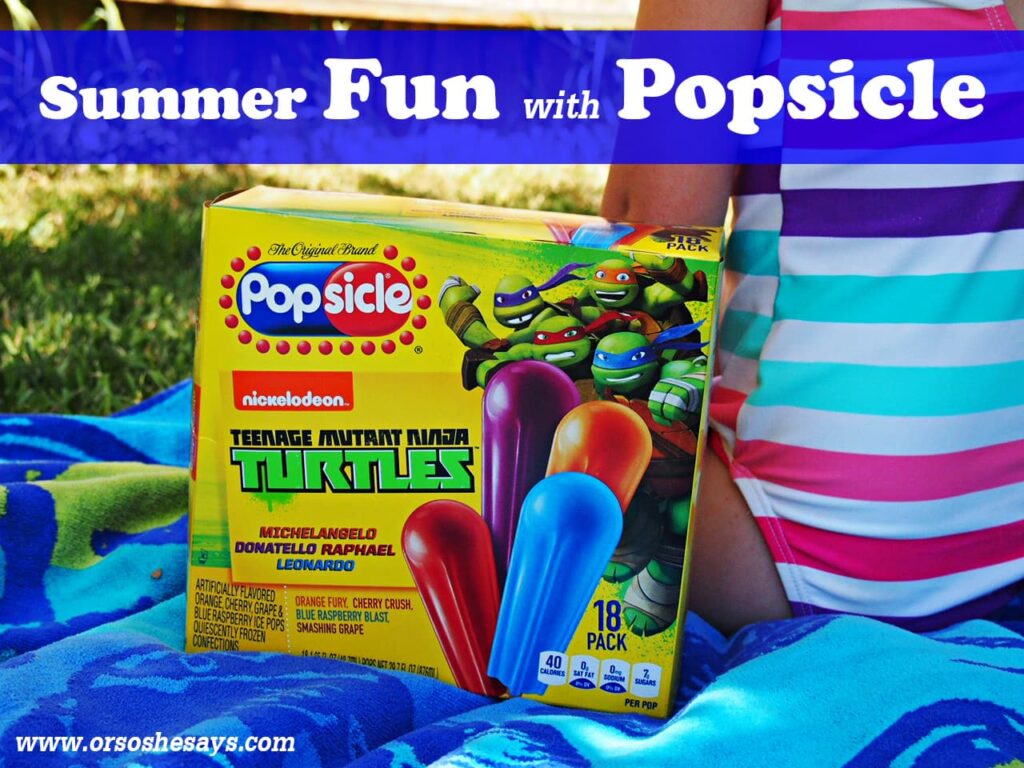 It's lunch time when we get back from swim lessons, but since it's so. stinkin. hot. lately I almost always indulge the kids and let them start their meal with the original summertime treat. That's why I'm so glad I get to partner with Popsicle today and share our experience with some of the new flavors they're tucking into that iconic yellow box this summer. Bringing the fun since 1905, the Original Brand Popsicle® is America's favorite ice pop, loved by kids and parents alike.
You're probably familiar with the original flavors we enjoyed as kids- orange, cherry and grape. And while those are still icy, refreshing flavors, the kids and I decided to try out the Tropical Paradise and Teenage Mutant Ninja Turtles boxes one afternoon following swim lessons.
When we opened our selections I couldn't help but notice the bold colors. It got me thinking about a Popsicle-inspired party! I've included step-by-step instructions below for making your own easy and practically free Popsicle invitations to go along with the Popsicle of your choice. These invites are perfect for any 4th of July parties you may be having, or summer birthdays, pool days, splash pad days, etc.
To make your Popsicle invitations, here's what you'll need:
Assorted paint swatch samples (free from your local home improvement store or paint section of big box store)
Card stock or construction paper (color of your choice)
Scissors
Craft sticks
Glue (I used a glue stick)
To assemble the invitations, first glue the swatches to the colored paper. This will cover the paint swatch info on the back and give you a place to write your party info instead. You can see I fit four swatches on one piece of construction paper.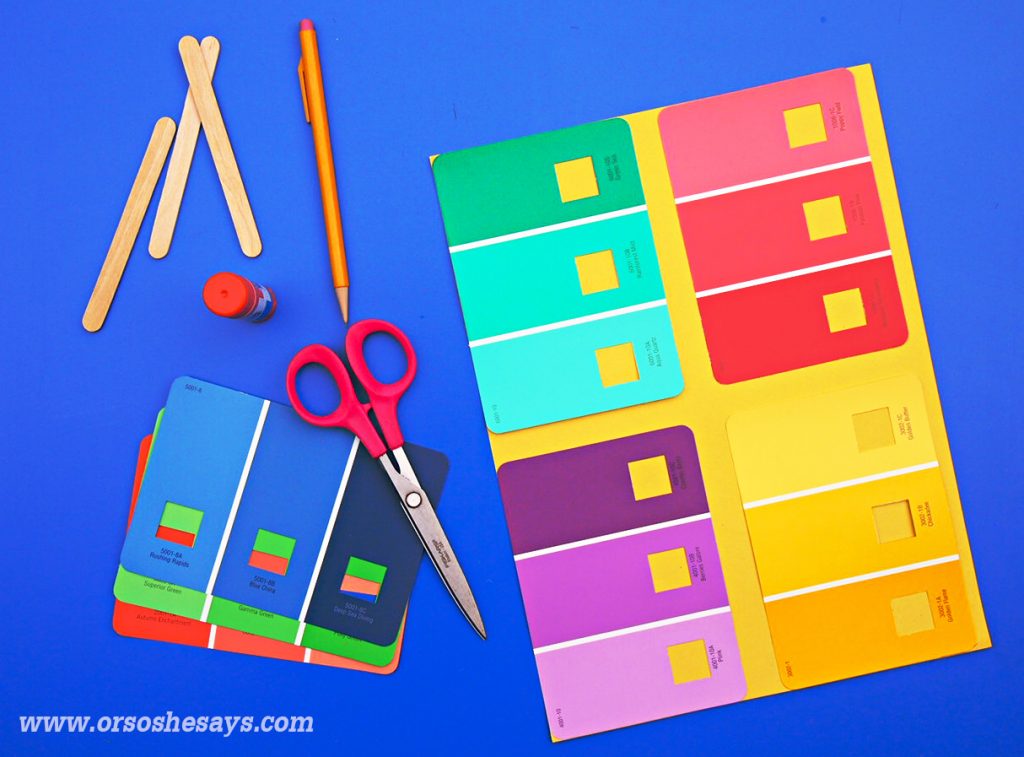 Then, cut an elongated semi-circle from each swatch (depending on the size of the swatch and your desired invite size, you may get two "Popsicles" out of each swatch). After I cut my first, I used it as a template to make the others more uniform.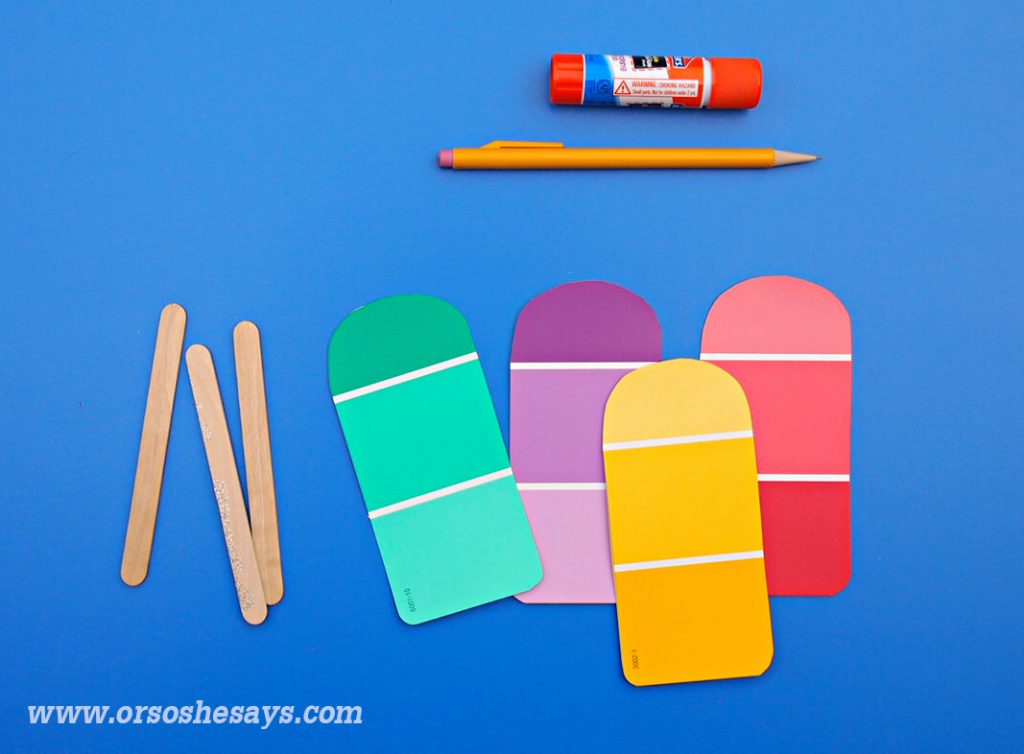 Once you've cut all your Popsicle invitations out of the swatches, attach a craft stick to the lower third/quarter of the Popsicle. Leave room for the party info!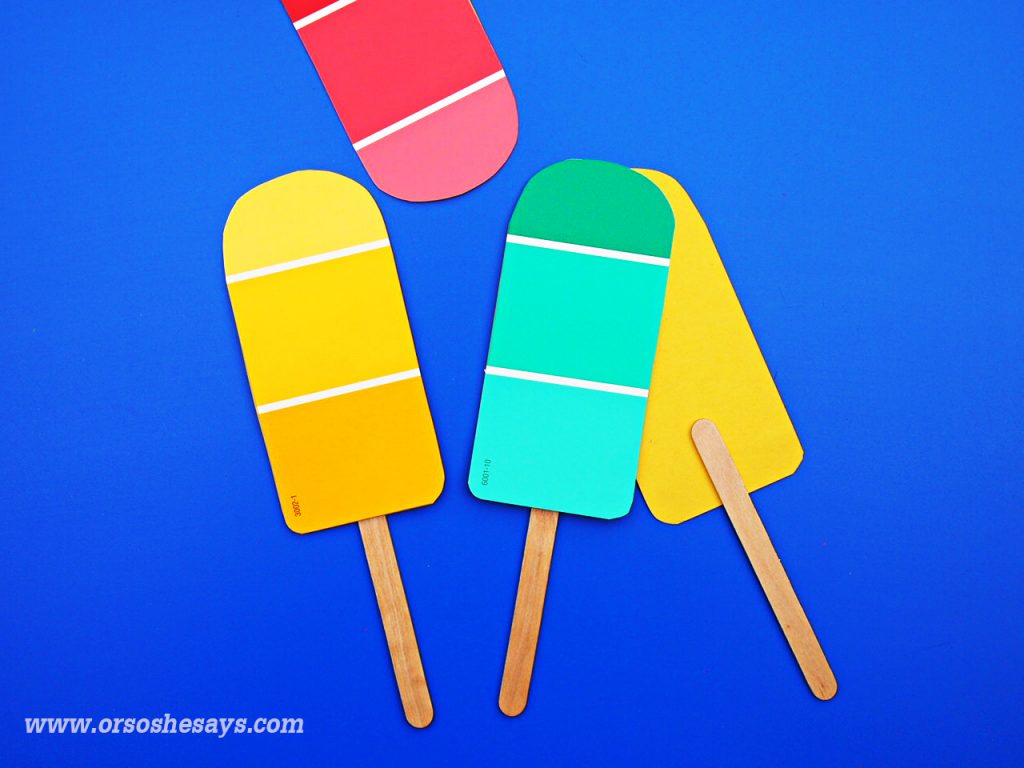 You can hand-write the when/where/why details of your party, or type up the info and past it on the back of your Popsicle. Whatever is easiest for you! You'll see in one of my images that my kids helped me add some flare to the back of one of the invites. Be sure to get your little crew in on the Popsicle summer fun, too!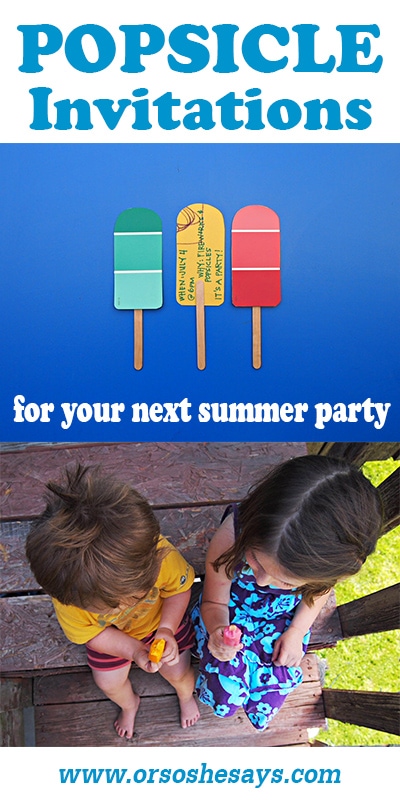 I hope you'll get your hands on a box of new flavors from Popsicle for your 4th of July gatherings this weekend. My favorite flavor was definitely pineapple, which isn't always an easy flavor to get right! And in case you're wondering, my kids' favorite flavors were blue and red. I think that translates to Blue Raspberry Blast/Leonardo for my son, and Island Punch for my daughter.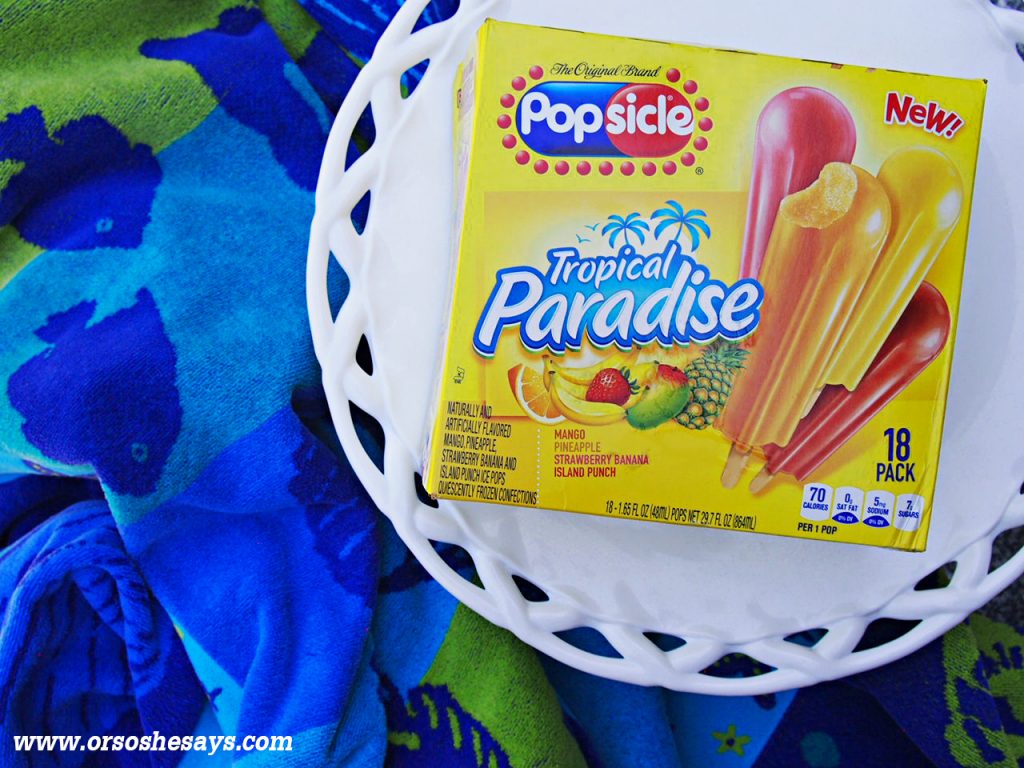 Save
Save
Save
This is a sponsored conversation written by me on behalf of Popsicle. The opinions and text are all mine.
Save
Save
Save
Save