Make these red, white and blue popsicles for some easy and delicious, patriotic fun.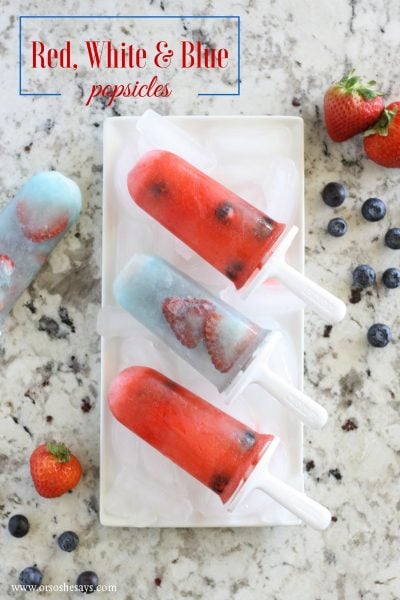 Summer time is all about cool treats, fun in the sun and celebrating the red, white and blue. When it comes to cool treats, I'm all about quick and easy. These red, white and blue popsicles are super easy to make with only 3 ingredients. They aren't necessarily quick, since you have to wait for them to freeze. But my kids are pretty ok with having to wait for these popsicles.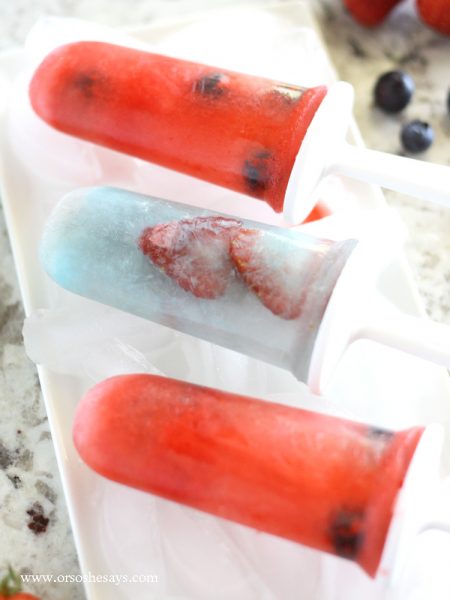 To make these popsicles I used 2 different kinds of Hawaiian Punch, fresh fruit and cream of coconut. I drizzled the cream of coconut on the inside of the popsicle molds. I added blueberries to half of the molds and sliced strawberries in the other half of the molds. I then filled the molds with the strawberries with blue Hawaiian punch and the molds with blueberries with red Hawaiian punch. Kids would have fun helping with these red, white and blue popsicles for sure.
I put the molds in the freezer and let them freeze over night. The next day my kids were excited to try these creations. I ran the molds under warm water for a few minutes until the pops came free of the molds.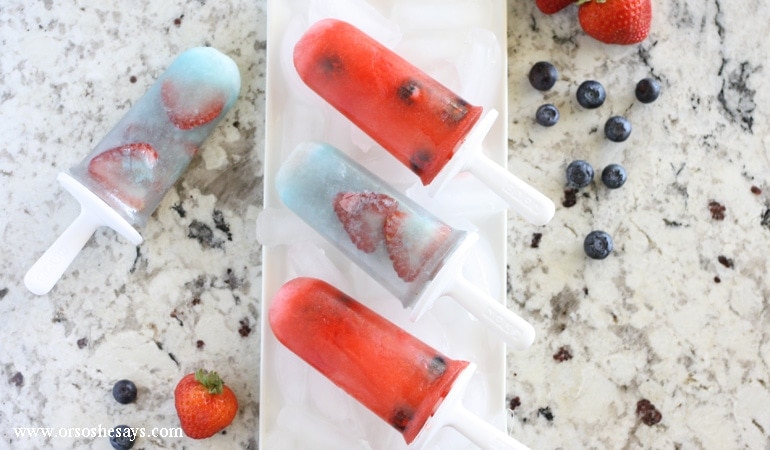 We love making our own popsicles and the kids loved that these were red, white and blue and perfect for the 4th of July. Some of our other favorite frozen treats to make are these lime popsicles or these tropical peach popsicles.
What are some of your favorite cool treats in the summer?
Happy Freezing!
Liz
For more great summer treats, check out these posts on OSSS:
Star Marshmallow S'mores Treats – Perfect for the Fourth of July!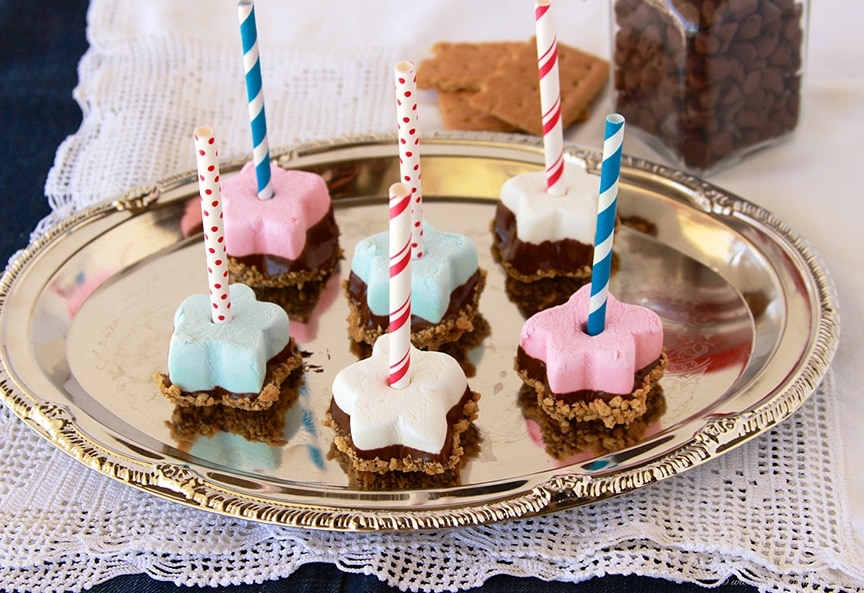 Lemon Blueberry No-Bake Mini Cheesecakes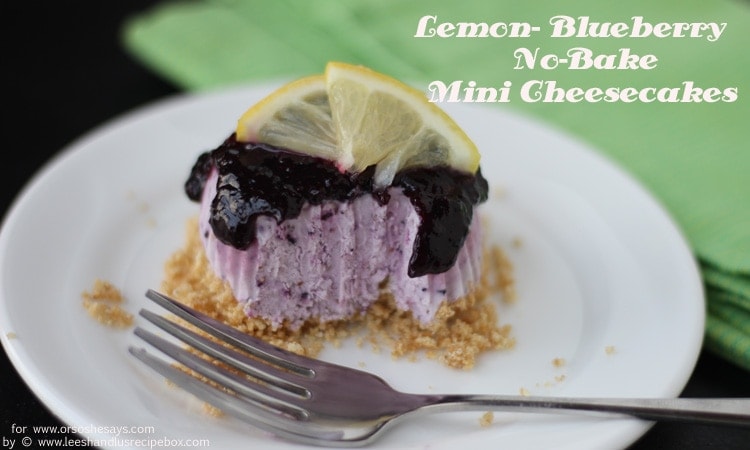 Frozen Hot Chocolate – A Refreshing Summer Treat!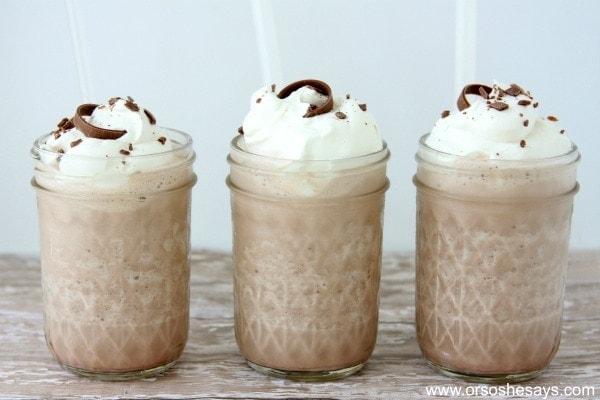 Save
Save
Save
Save