As a mother of 7, I often get asked for suggestions on gift ideas for babies and new moms. I understand, it can be hard! It's always fun to buy a cute baby outfit or blanket, but what about some other ideas? Well, I have some for you. I thought I would focus this post on baby boy gift ideas, and we'll do gifts for girls another time. Of course, I have to share my FAVORITE baby blankets with you and a link to some super affordable (cute!) outfits. But, I have several other fun gift ideas too, if you want to think outside the box. All of these items are ones that I have and personally love, or they're just super amazing, get great reviews, and if I had a baby boy at the moment, I would totally love any of them as a gift!
BABY BOY GIFT IDEAS: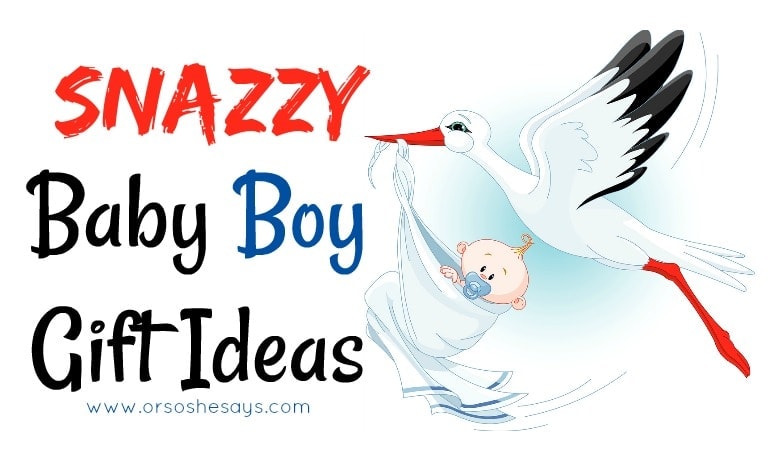 Believe me when I tell you, folks… these are the BEST baby blankets. All seven of my kiddos have had a Yatoil Baby Blanket and they're always their favorite, their "woobie." They're the perfect size, thickness, and they're soooo soft. I buy one for all my favorite people who have a baby!
There are several fun outfits that get GREAT reviews and if you have Amazon Prime, FAST SHIPPING! These are some of my faves, and most of them have other color/style options… Camo 3 Piece Set (under $12 bucks!), Bow Tie Jumpsuit, Carter Jacket Sets, or Track Set,
My babies have always loved the rattles with the little holes for their fingers… and, look at these! O Ball Car Rattles! This O Ball Helicopter Rattle and Loader are super fun too.
Muslin baby blankets are nice for several reasons. I love them as nursing covers (they're not so hot.) I love them for swaddling (they're the perfect size and so easy to use.) Finally, they're just overall great blankets for babies that don't make them too hot.
My babies always seem to sleep better with white noise. These Tranquil Turtles by Cloud B are so cute and get great reviews! They light up with an "underwater effect" and play soothing sounds, like ocean ways. The volume is adjustable and there is an automatic timer, so it's not staying on and using batteries all night long. Yay!
It's always a good time to get a book collection started! These are some of the best-selling books for baby boys: ABC's for Boys, Dear Zoo – Lift the Flap Book, Wheels on the Bus, Where Is Baby's Belly Button?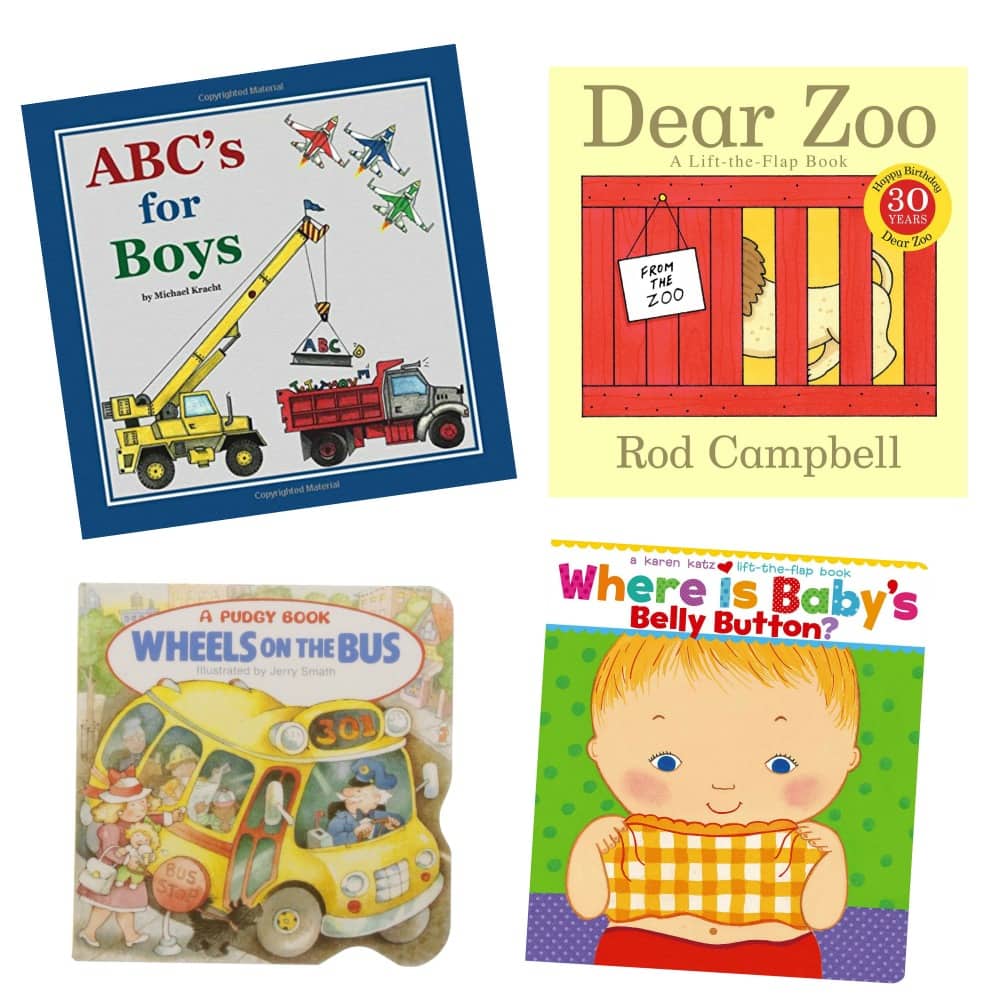 These Bandana Bibs are great! They come in an 8 pack, they're soft, the perfect size for little babes, absorbent (drool!!), and snap in the back. Other color sets available, as well.
I'm a believer in having somewhere to set a baby down in as many rooms of the house as possible! Holding a baby is the best thing ever, but sometimes you actually need to get dressed and eat. That's where bouncy chairs, swings, play mats, and all those good things come in handy. This Fisher Price Kick and Play Piano is under $25 bucks and gets awesome reviews!
Most babies love being swaddled, but swaddling can be a pain… enter Halo Sleepsacks. These are so simple to slip a baby into, I've loved having them! I can swaddle my babe in seconds, and I love that it keeps them extra warm.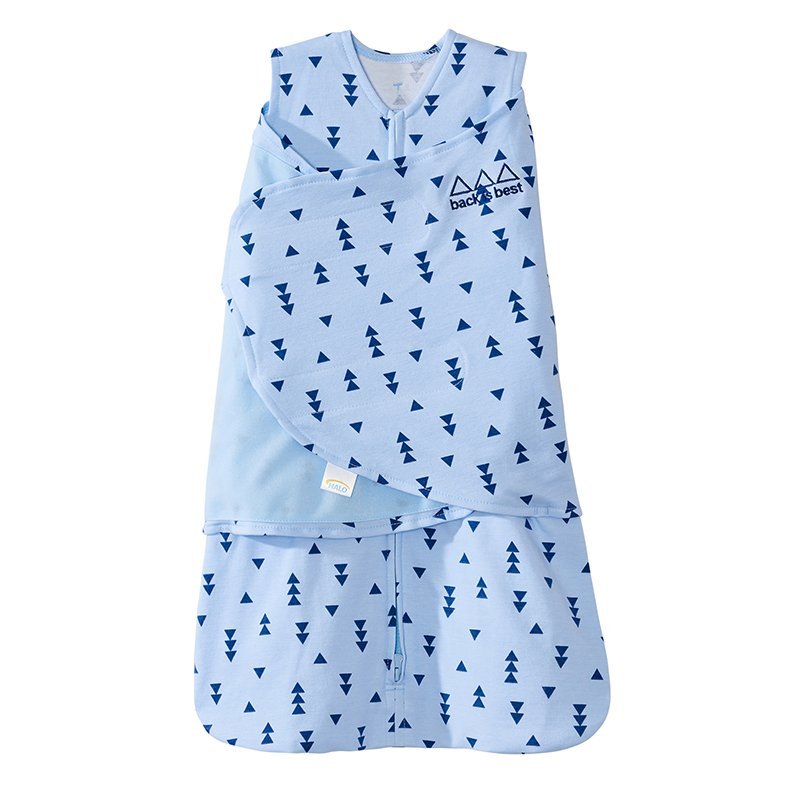 If you need a gift for a new mom, but are wanting to do something besides clothing, a rattle, or a blanket (the usual!)… then, how about this idea? A Car Organizer comes in SO handy. Once a baby arrives, a mom needs to make sure the cars is stocked with just-in-case items… extra diapers, wipes, snacks, toys, etc. They'll love having a place for everything!
Oh man, suspenders and a bow tie on a baby boy… adorable!! I love this little shop, Little Boy Swag, and their huge assortment of ties and suspenders. Perfect for church, family pictures, or for a birthday party!
No matter the season, a newborn likes to stay cozy and warm. I'm obsessed with these monogrammed hats for babies! There are several colors to choose from Karen Fudge Baby Love.
Pin this image to save the post for later: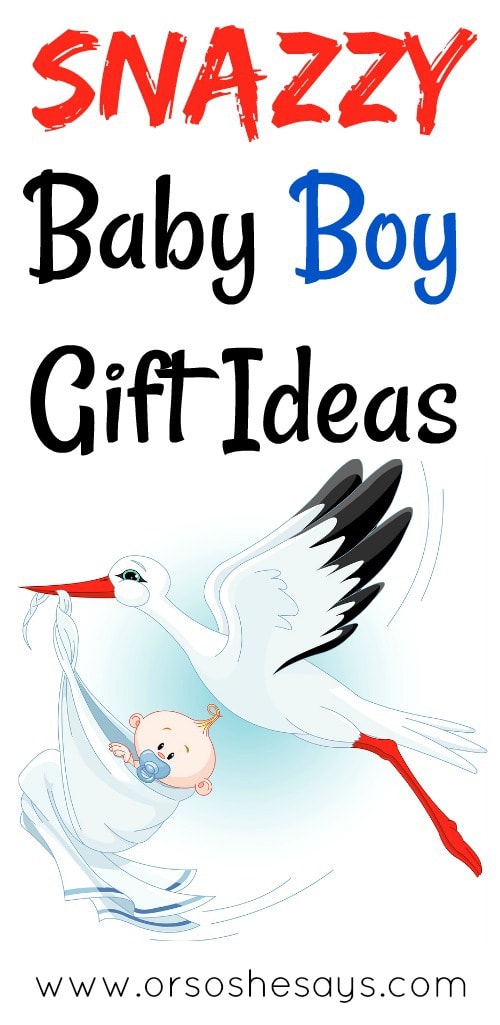 For other gift ideas for babies, check out: