Hey everyone! It's Kimberly with Get Away Today, here again to talk about my favorite place… Disneyland. More specifically, I'm sharing why you should book your 2019 Disneyland vacation now. Yes, now. While any time is a good time to go to Disneyland, next year promises to be unlike any other the Disneyland Resort has ever seen. Why? Two words. Star Wars. With Star Wars at Disneyland: Galaxy's Edge opening, we know it's going to be more popular then ever before. And to make your trip as streamlined as possible, definitely check out the free Disneyland App!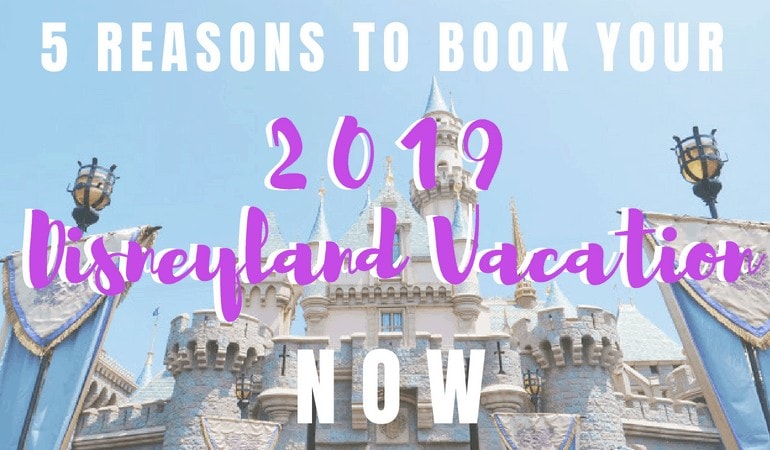 If you've been thinking of planning a 2019 Disneyland trip, or just toying with the idea, keep reading to find out 4 more reasons to book your 2019 Disneyland Vacation now. I promise, you won't regret it!
Star Wars at Disneyland: 1 of 5 Reasons to Book Your 2019 Disneyland Vacation NOW

1. 2019 Disneyland prices were just released.
Get Away Today just released pricing for 2019 Disneyland Resort packages. And guess what? Disneyland ticket prices for next year are still available at 2018 prices! With prices increasing each year, that savings alone is reason enough to buy them now. Plus, if you've been to Disneyland recently, you know that there is so much to do. With the grand-opening of Pixar Pier and the Paint the Night Parade recently being announced as a (semi) permanent entertainment option at Disney California Adventure Park, you're bound to have an Incredible time. And the new Star Wars at Disneyland opening can't be missed. Not to mention, Disneyland really is just the Happiest Place on Earth. Whether you want to experience a brand-new galaxy, classic attractions, delectable food or even all three, the Disneyland Resort has something for everyone.
2. 2019 Disneyland area hotels are still available.
It's no question that the closer we get to next year, the more the hotels in the surrounding area will fill up. Luckily at Get Away Today, we work with the very best hotels and negotiate exclusive specials just for our guests. For example, we have a number of hotels that offer a 3rd or 4th night free during your stay. The free night specials tend to go quickly, so the earlier you book your hotel room, the more likely you are to get a special offer. Plus, a majority of our hotel properties offer amenities like free breakfast, free parking and even free transportation to/from the park. This means you'll be able to save and spend your extra cash on dining experiences, snacks or a few adorable Minnie ears for your collection. To avoid sold out hotels or peak pricing, we recommend you book as soon as possible.
3. 2019 brings Star Wars at Disneyland.
Although we don't have an exact date of when Star Wars at Disneyland will open, Disney has confirmed that it will open in the summer of 2019. That could mean any time during May through August. While we know that Disney will want it to be open as soon as possible, we're betting on a early date. Because of this insider tip, you can use this knowledge to your advantage. If you want to avoid Star Wars opening madness, you can reserve your trip for travel safely anytime during January through April. If you're a die hard Star Wars fan who's "Endor-ing" the wait, try booking for August or later. Regardless of when you want to travel, booking early is the best way to guarantee your availability and the best pricing.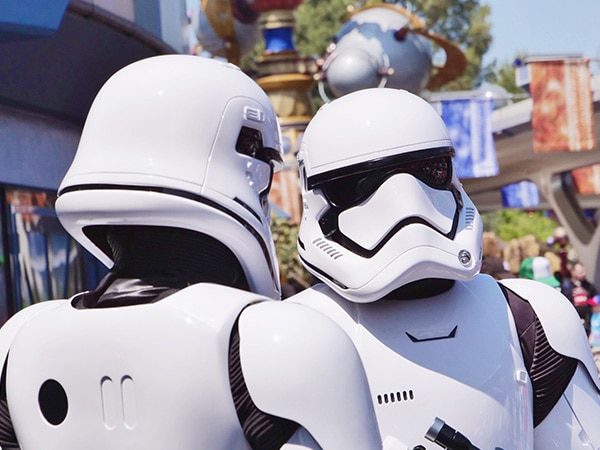 4.You don't have to pay for your entire 2019 Disneyland vacation now.
At Get Away Today, we want travel to be flexible and affordable for everyone. Because of this, our Layaway Plan allows you to hold your vacation for just $175 down. Plus, final payment isn't due until five days before you go. The best part? There is no set payment schedule. You can make as many or as few payments as you'd like, just as long as everything is paid on time. If you're planning a Disneyland vacation for late 2019, that gives you well over a year to pay off your trip. You could pay a little each paycheck, or even wait until you get your tax return. Plus, you're never penalized for booking early with Get Away Today. If a new promotion comes up that lowers your price, we're happy to change it, no questions asked. Get Away Today's Layaway Plan makes scheduling and planning so affordable.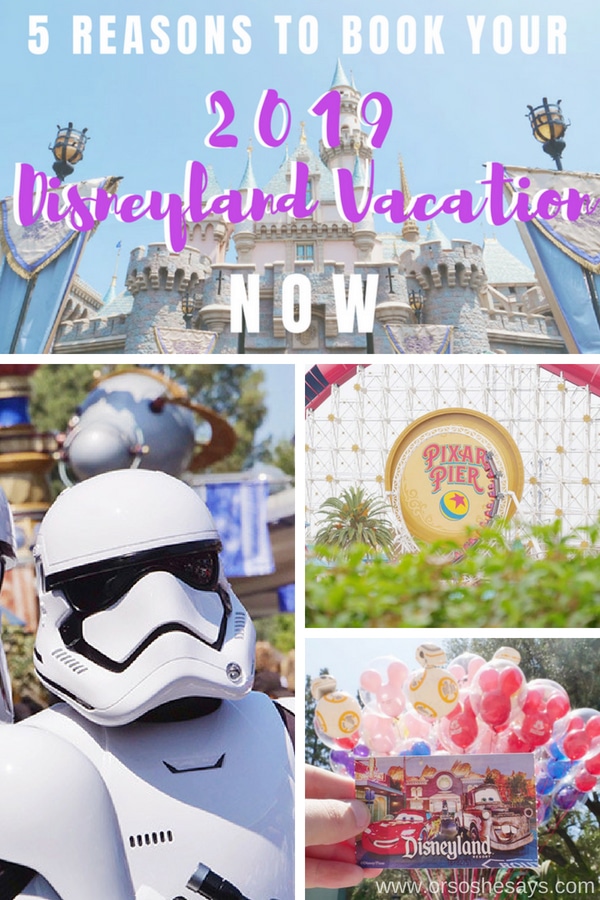 5. You're not locked in to your 2019 Disneyland vacation.
You know that flexibility I mentioned in regards to our Layaway Plan? The only thing that may be even more flexible is our Peace of Mind Plan at Get Away Today. This is our optional travel insurance that allows you to make any date changes, ticket changes, cancellations, reschedules, etc. with no change fees. The only requirement is that changes must be made at least 72 hours before your hotel check-in date, otherwise the hotel may charge you for the first night of your hotel stay. For just $75 per room, you'll be able to book your 2019 Disneyland Resort vacation without a single worry. Having travel insurance is always valuable for planning your Disneyland vacation in advance, but even more so in 2019. So if you change your mind about Star Wars at Disneyland, you have the insurance to do so!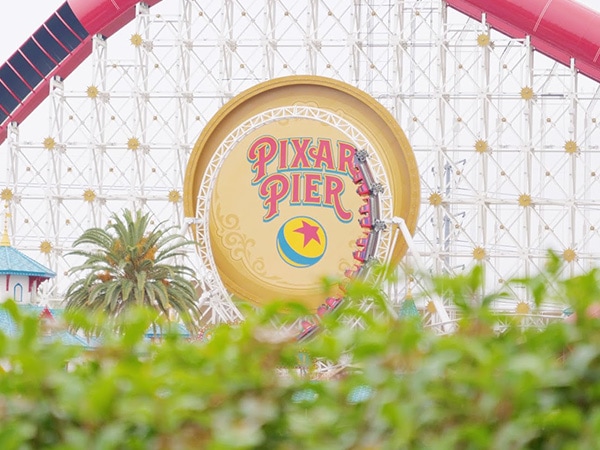 Now that you know our 5 reasons to book your 2019 Disneyland vacation now, what are you waiting for? Get Away Today always guarantees the best price and service, to ensure your next vacation to "The Happiest Place on Earth" is the best one yet. To book, visit getawaytoday.com or call 855-GET-AWAY to speak to one of our travel experts directly. Don't forget to mention promo code OSSS10 to get an additional $10 off your hotel and tickets vacation package. Let them know that Or So She Says sent you!