Hi, 'Or so she says…' readers! It's Kimberly again from Get Away Today. As the year draws to a close, you may be looking ahead to your next vacation. When to visit Disneyland in 2020 is a question we're already getting in our offices, so I thought I'd share my tips with you today.
When to Visit Disneyland in 2020
As you probably know, Disneyland is often adding new, magical touches to the Resort. This means that no matter when you visit, you're bound to have new experiences with your family. If you're wondering when to visit Disneyland in 2020, I have a look at what's new and what's returning. No matter when you travel, you can enjoy an additional $10 in savings on your vacation package when you mention promo code OSSS10.
When to Visit Disneyland in 2020 – NEW Attractions and Events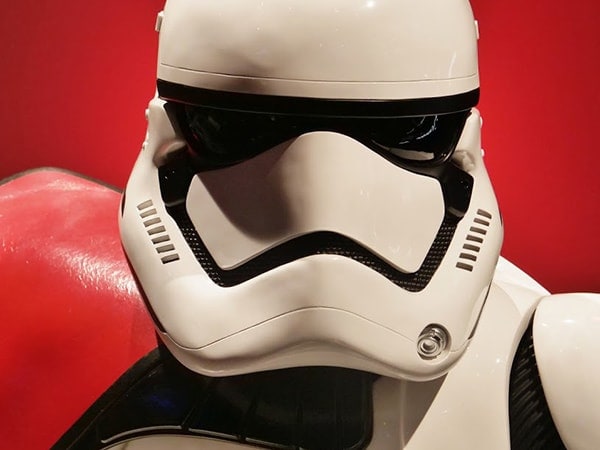 January 17, 2020 is when

Star Wars

: Rise of the Resistance opens in Galaxy's Edge. This immersive, technologically advanced ride makes you feel like you're living your very own

Star Wars

story.

Magic Happens parade debuts in Disneyland Park during Spring 2020, with floats that showcase those little magical moments from many of your favorite, classic Disney films.

Avengers Campus opens in Disney California Adventure Park during 2020, with the exact date to be determined. This Marvel-themed land features an all-new Spider-Man ride, Pym Test Kitchen and Character encounters with the likes of Black Widow, Ant-Man,The Wasp, Doctor Strange, the Guardians of the Galaxy, Iron Man and more.
When to Visit Disneyland in 2020 – Seasonal Celebrations
Each year, the Disneyland Resort offers experiences to help you celebrate a number of holidays. Some are Resort-wide, while others are Park-specific. See what you can expect in Disneyland 2020.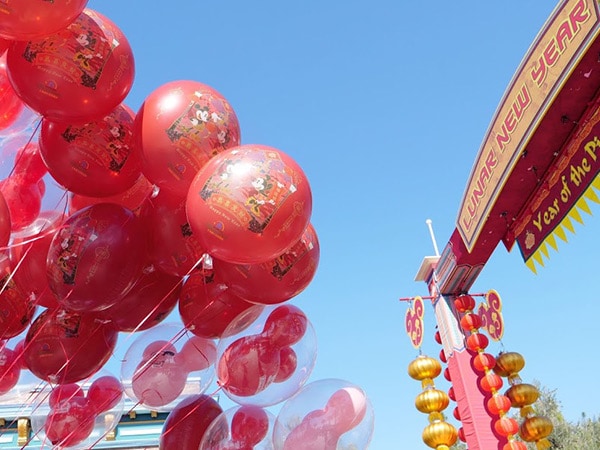 Lunar New Year runs from January 17 through February 9, 2020 in Disney California Adventure Park. Join Mulan and friends as they celebrate the Year of the Rat with appearances, themed food and more.

Disney's Food and Wine Festival begins earlier than ever before in California Adventure Park, with an opening date of February 28. It will continue through April 21, 2020, giving guests lots of time to experience local California food and drink, as well as menu items from around the world.

Summer hours typically begin in June each year, and there are numerous celebrations such as the Fourth of July and Disneyland's birthday on July 17. Enjoy fireworks shows on select nights.

Each year, Halloween Time at the

Disneyland Resort

begins in September and continues until October 31. Both Parks are decked with family-friendly, spooky decor and you can enjoy a number of Halloween-themed food and drink. Some rides feature temporary overlays in honor of Halloween, including Luigi's Rollickin' Roadsters, Mater's Junkyard Jamboree, Guardians of the Galaxy – Mission: BREAKOUT! in Disney California Adventure Park and Disneyland Park's Haunted Mansion.
Oogie Boogie Bash – A Disney Halloween Party will be hosted in Disney California Adventure Park on select nights during Halloween Time. This separately-ticketed event debuted last year and was a big hit! Guests of all ages love the decor, themed food and activities inspired by Disney Villains and more.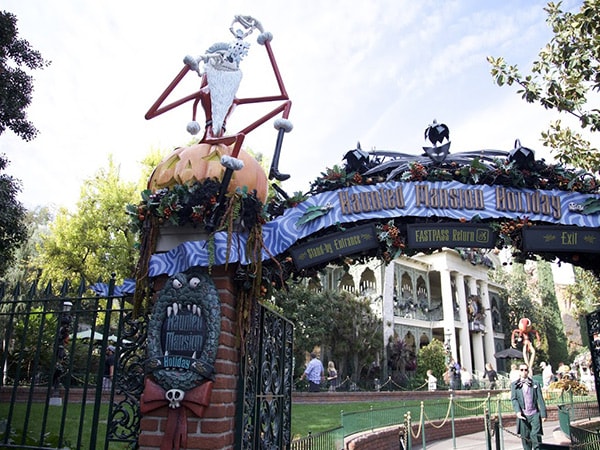 Holidays at the Disneyland Resort typically begin early-to-mid November and are available to experience through January of the following year. This is your chance to experience holiday magic with a Disney twist. Each Park is sprinkled with a little extra pixie dust; you may even smell Gingerbread as you stroll down Main Street, U.S.A.. A number of rides transform for Holidays at Disneyland Resort, including Luigi's Rollickin' Roadster, Mater's Junkyard Jamboree and Haunted Mansion.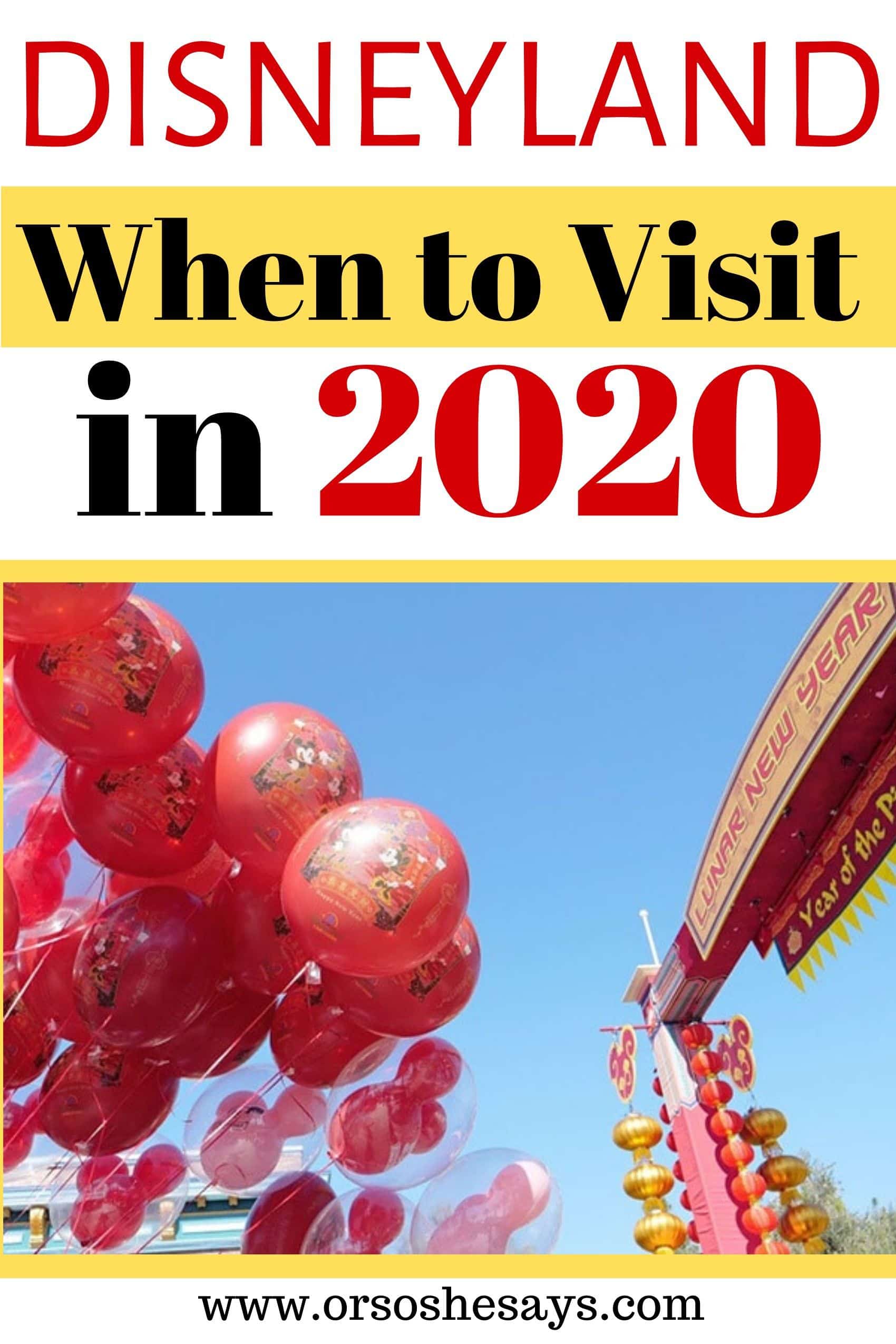 Book Disneyland 2020 with Get Away Today for the Best Deal
There is no wrong time to visit Disneyland, but hopefully this guide helps answer the question for you. When to visit Disneyland depends on whether you'd like to experience seasonal celebrations, warmer temperatures or potentially smaller crowds. Whenever you decide to go, you're never penalized for booking early with Get Away Today. Using the Layaway Plan you can book now for as low as $175 down and make flexible, interest-free payments up until five days before you travel. For vacations now and in 2020, you can book theme park tickets and hotels near Disneyland and save an additional $10 when you use the 'Or so she says…' promo code: OSSS10. Book at www.getawaytoday.com, or give one of our travel specialists at call at 855-GET-AWAY. Be sure to let us know 'Or so she says…' sent you!
If you liked this post, check out:
26 Disneyland Tips and Tricks for 2020 – This is an amazingly helpful post. Learn the secrets to getting free stuff at the park, accessing discount tickets, avoiding lines, and using Disneyland's helpful apps and tools to the most of their potential.
The Most Frequently Asked Questions About Disneyland – A Disneyland expert and travel agent answers the question they get asked the very most, regarding Disneyland and planning a Disneyland vacation. If you have questions, you may just find what you're looking for here!
What to Do When It's Raining at Disneyland – Yep, it happens. But, don't worry! Sometimes being at Disneyland when it's raining is the best time to go! I would take wet shoes over big crowds any day. 🙂