Caden and Shane, during the sibling gift exchange on Christmas Eve. I can barely get Caden to wear pants, don't ask me about a shirt.
Dan only requires 3 things of me to be coolest, most hot-rockin' wife ever…good food, good lovin', and guns. Easy.
We almost ate Joey for Christmas dinner, but we decided to have roast chicken instead.
This mess multiplied by every room in the house = no post yesterday.
Now, on to what we've been grubbing on… Baked Potato Soup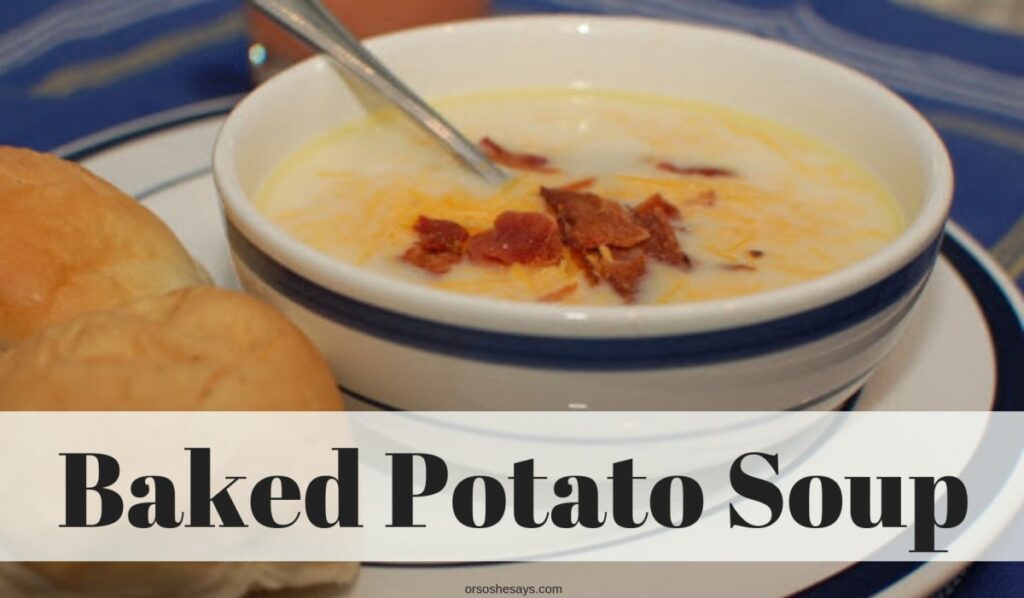 To make it (not doubled) you need 6 Idaho potatoes, butter, flour, salt, chicken broth, milk, chicken bouillon (optional), grated cheese, and bacon (NOT optional.)
When the potatoes are done, make a roux using 5 TBS of butter, 5 TBS of flour and 1 tsp. salt. First, melt the butter in a large pot, then whisk in the flour and salt and let cook for about a minute.
Then add your broth and milk, slowly, while whisking. Let cook until thickened, stirring constantly. Once thick, cut the potatoes in half (length-wise) and scoop out the good stuff into the soup. * If you like your soup more salty/chickeny…you can add a couple tsp. of chicken bouillon granules (or 2 cubes.) Let the soup heat for a few more minutes to bring the potatoes to temperature and serve! Oh wait…you HAVE to have bacon and grated cheese on top. I used to fry up a package of bacon, until I discovered the huge bags of precooked bacon at Costco. I love them, they make life so much more simple. I'll pop a bunch of pieces in the microwave until they are crispy, break them into pieces and there you have it…bacon to top the soup.
For this recipe you need: 1 loaf of day-old french bread, milk, sugar, butter, eggs, vanilla, cinnamon, and nutmeg.
Basically, you just tear up the bread and put it in a large bowl along with everything else (4 cups milk, 2 cups sugar, 1 stick melted butter, 3 eggs, 2 tsp. vanilla, 1 tsp. cinnamon, and 1 tsp. nutmeg.) Sometimes, I don't use the very, very ends of the bread loafs cause they're pretty hard. Stir everything together and dump in a buttered 9×13 pan or dish. Place in a cold oven and turn it to 350. Bake for about 1 hour and 15 minutes.
For the caramel sauce, combine 1 cup sugar, 1 cup brown sugar, 2 TBS flour, and 1 cup whipping cream in a saucepan. Bring to a boil. Remove from heat and add 1/4 cup butter and 2 TBS vanilla (yes, that's TABLEspoons.) Pour over individual servings of bread pudding.
Don't worry, we have until January 1st before we have to start our diet.
Mom's Baked Potato Soup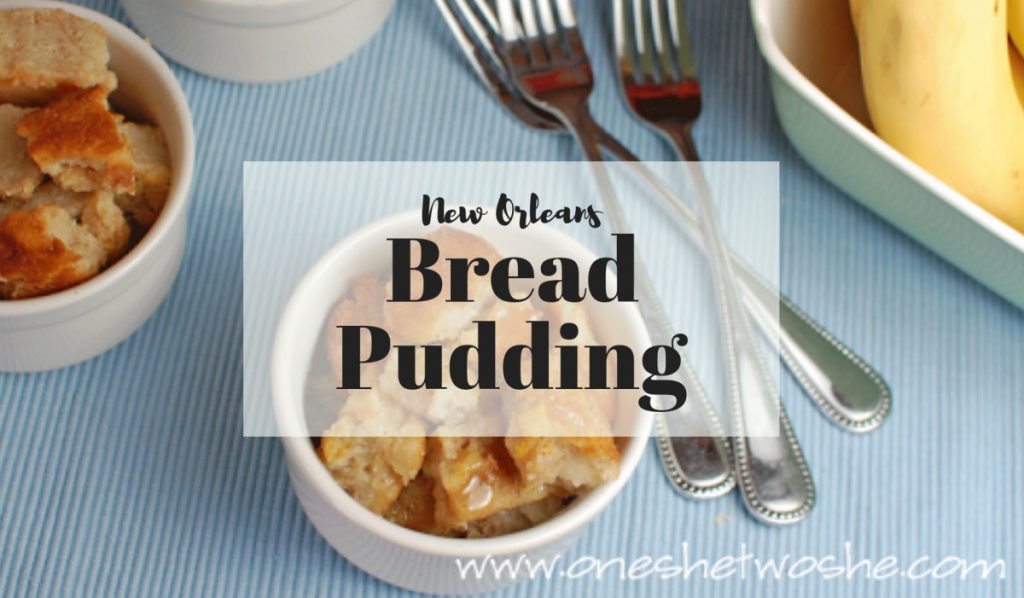 Other posts you might enjoy:
Our picks for these recipes:
Bellemain 4 oz. Porcelain Ramekins, Set of 6
Watkins Original Gourmet Baking Vanilla Extract, with Pure Vanilla Extract, 11 Ounce (Packaging may vary)
Kirkland Saigon Cinnamon 10.7 Oz Bottles( Pack of 2) – 21.4 Oz Total
Indian Spice Nutmeg Whole 3.5oz-
Norpro Nutmeg Grater
Pyrex Easy Grab Glass Bakeware Set (5-piece)