I love family traditions, and somehow most of ours revolve around food. One of our favorite family traditions is Family Fondue Night! This tasty tradition originally started with one of our first Valentines' Days with young children. We didn't want to get a sitter and brave the Valentine's Day restaurant crowds; plus we wanted to include our new little "Valentines." So I decided to find some great fondue recipes and create our own special family dinner. A fondue dinner was the perfect choice, not only because fondue is awesome, but because it takes awhile to eat. And that leisurely, slow way of savoring each bite gives us lots of time together as a family to talk, laugh and make memories.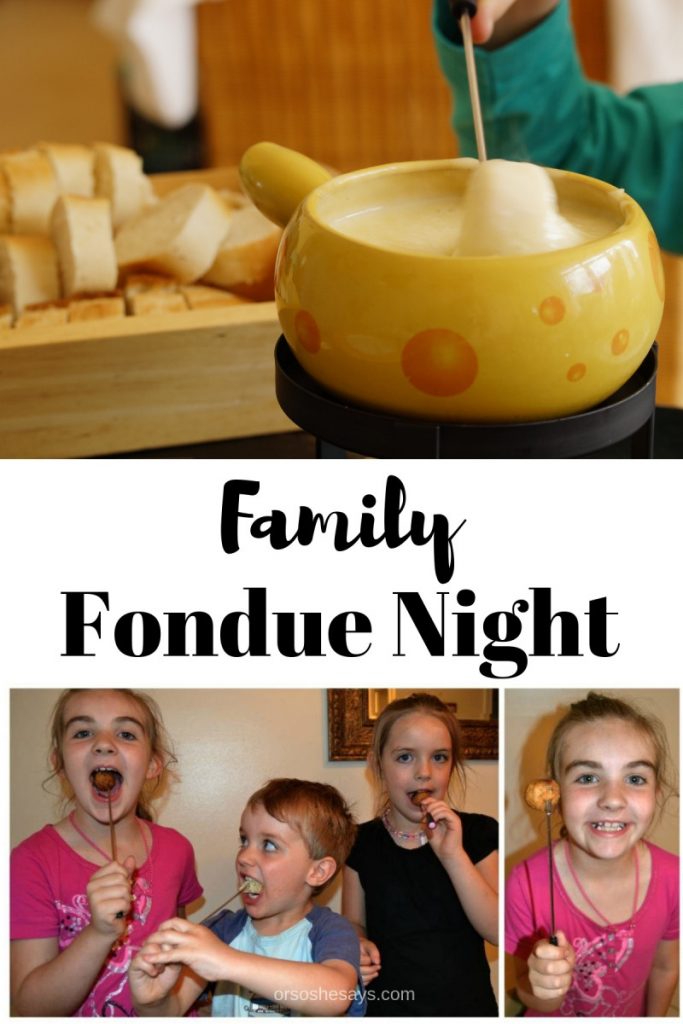 Since Family Fondue Night is always such a hit, it's become more than just an annual event. We've had Family Fondue Night for birthday dinners, anniversaries and most recently, Mother's Day.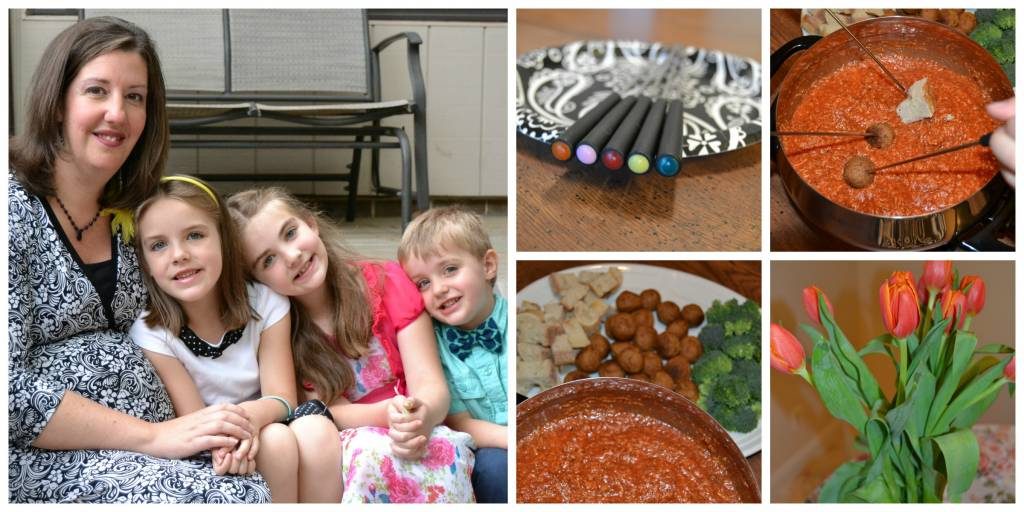 We've tried all kinds of fondue recipes for every course, and one of our favorite recipes has recently become Fondue Italiano, featuring Ragú® Old World Style® Traditional Sauce as the base, I love how Ragú® celebrates these cherished family dinners with the adjective, "saucesome!" Saucesome is mealtime magic … when the whole family comes together and enjoys not only the food but the company.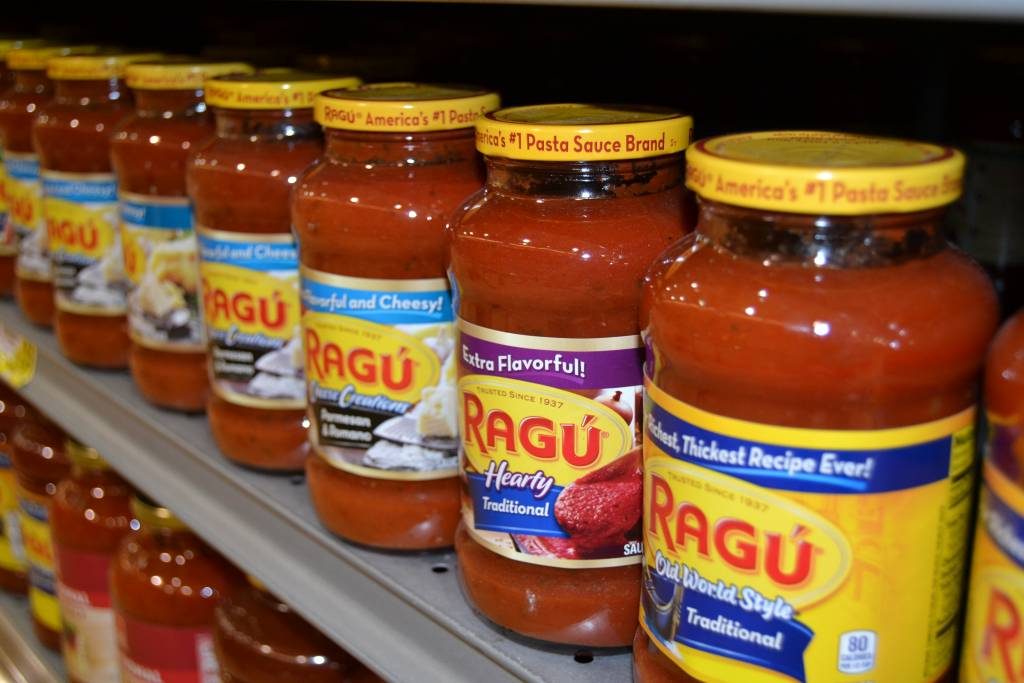 The combination of Ragú® sauce mixed with LOTS of melted mozzarella cheese really is magical and absolutely saucesome! Just dip in meatballs, hearty bread, broccoli or any ingredient you choose to ignite the magic and bring smiles to your family's faces!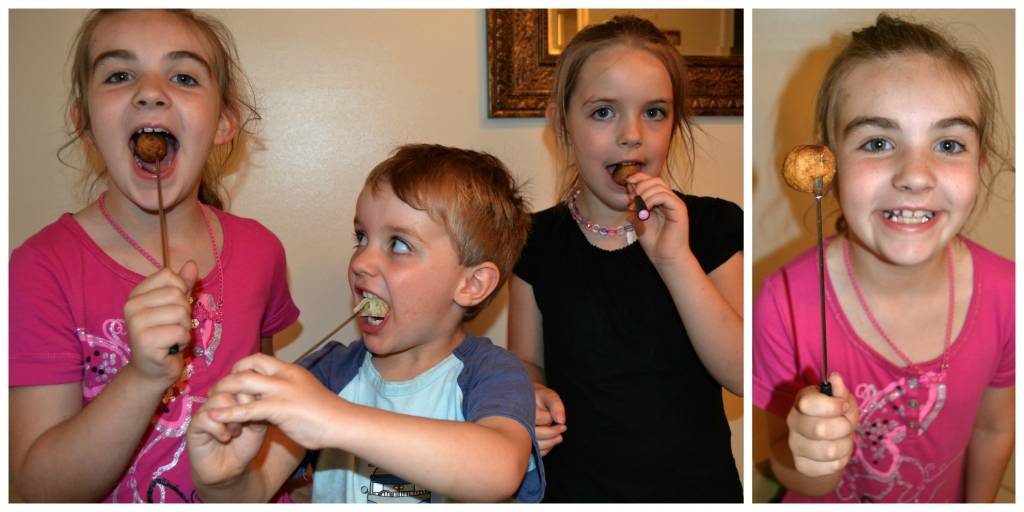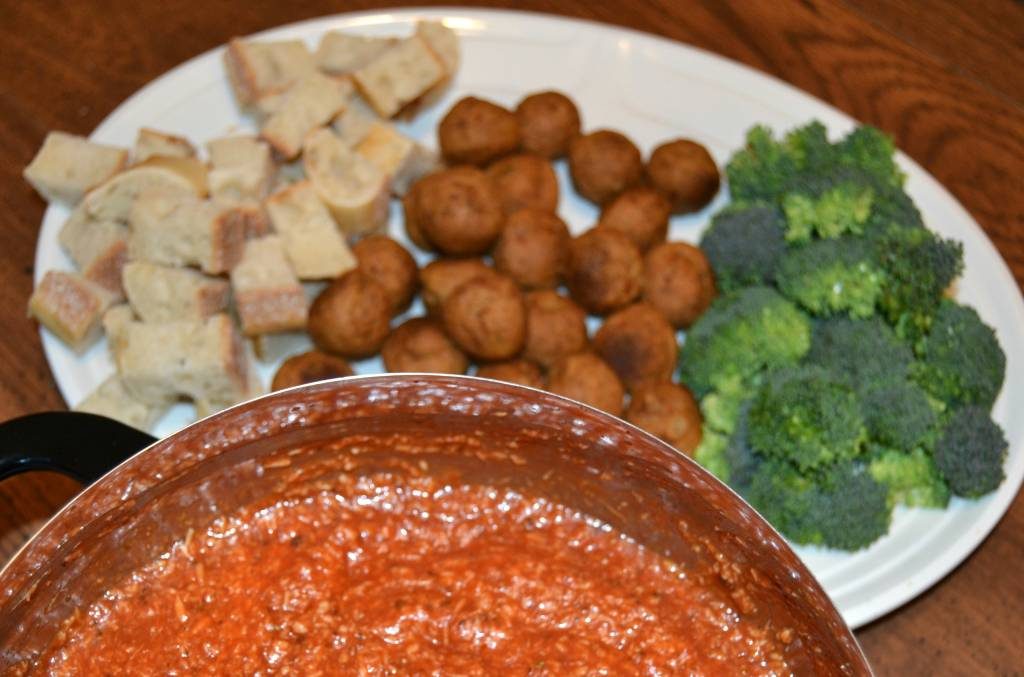 Ragú® makes it possible for me to put smiles on my family's faces on a regular basis with all the easy and delicious recipes they've collected on their Pinterest page. Their boards are full of easy, quick and delicious (my favorite combination) recipes. The authentic Italian taste of Ragú® makes every recipe better! This dinner would be a great pairing with one of our favorite family movies, too: Cloudy With a Chance of Meatballs 😉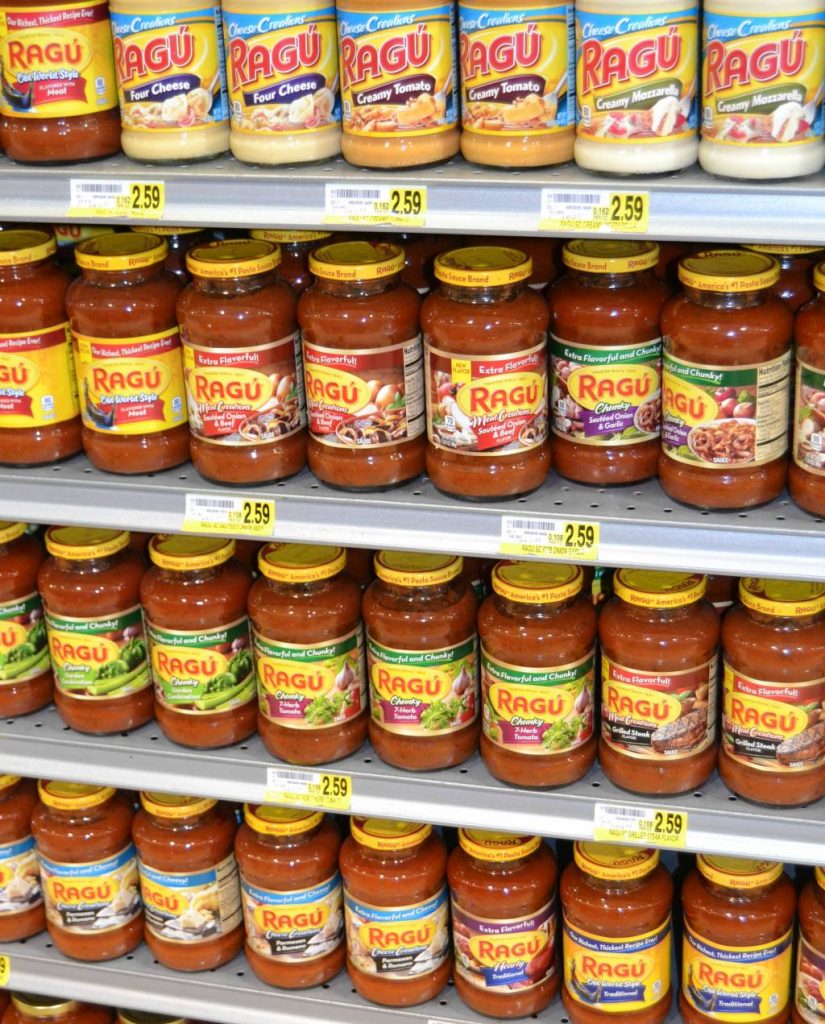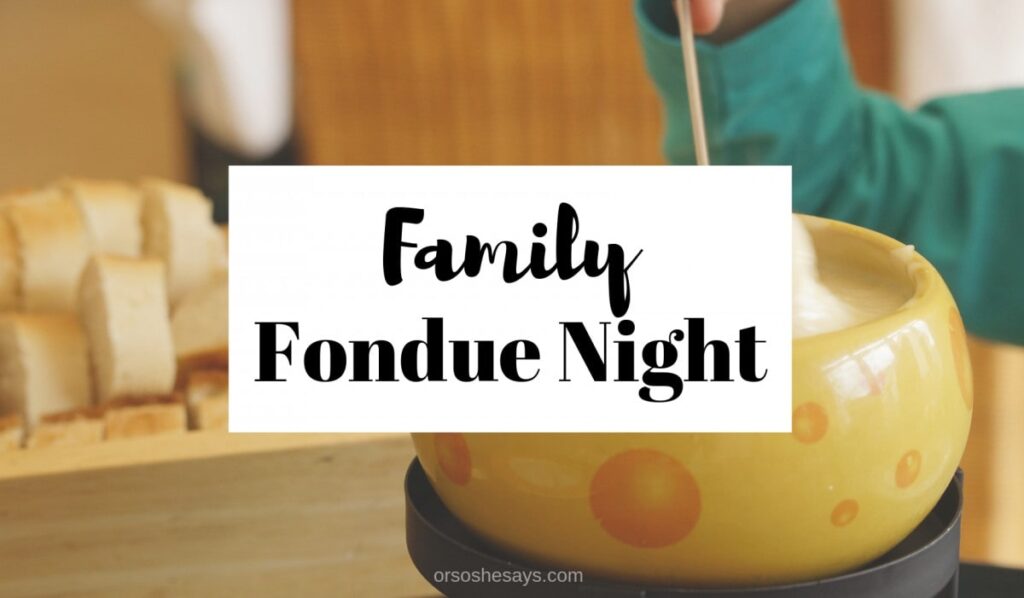 Our picks for family fondue night:
Cuisinart CFO-3SS Electric Fondue Maker
Nostalgia FPS200 6-Cup Stainless Steel Electric Fondue Pot
Dip Into Something Different: A Collection of Recipes from Our Fondue Pot to Yours
Nostalgia CFF986 4-Tier Stainless Steel Chocolate Fondue Fountain
Cloudy With A Chance Of Meatballs
Cloudy With A Chance Of Meatballs 2
For more recipe ideas, also be sure to visit Ragú® Facebook page. There's always some tasty recipe being shared, plus information on the fun Saucesome Sweepstakes that is currently running! Check out the Saucesome Sweepstakes page here to vote on your favorite recipes and to be entered to win some saucesome prizes!
Ragú is celebrating everything that makes family mealtime #Saucesome. From unique recipes to silly moments to crazy weeknights…we want to hear it all.
Do you have a recent #Saucesome moment or recipe? Share below!
This is a sponsored post written by me on behalf of for Ragú for TapInfluence. All opinions are 100% mine.
Other posts on OSSS you're sure to love:
Easy Cheesy Queso Dip ~ Perfect for Family Parties
Friendship Bingo Family Night Activity