Almost every restaurant we go to, if they have it, we order the queso dip. My hubby loves it, and since I am constantly thinking of him I thought I would surprise him with it at home. I made it after church on Sunday, and they were like a hungry pack of wolves waiting for it. Luckily it was quick, easy and filling! I'm so glad to have this queso dip recipe on hand now. We are going to make it all the time!
.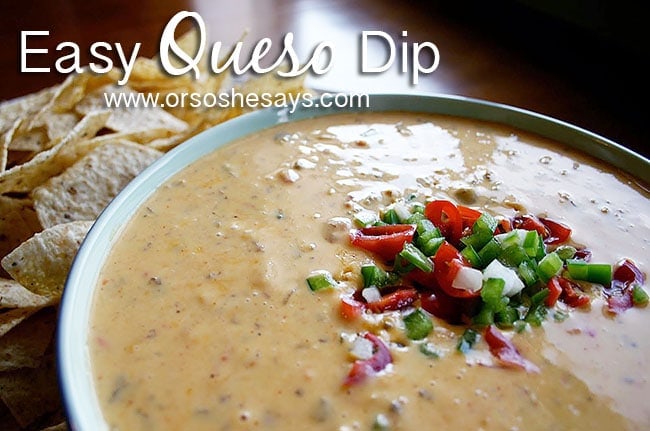 This is a fantastic recipe for family parties and a real crowd pleaser. I hope you love it!!
Easy Cheesy Queso Dip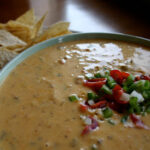 Easy Cheesy Queso Dip
Ingredients
32

oz

Velveeta Cheese Loaf

1 10

oz

can Rotel

1

pound

Jimmy Dean Hot Sausage

1 7

oz

can chopped green chilies

1

can pinto beans

1

whole yellow onion

1/2

tsp.

cumin

1/2

tsp.

chili powder

1/4

tsp.

garlic salt
Instructions
Directions

Dice the onion.

Using a non-stick sprayed skillet, cook sausage and onions until brown, stirring occasionally.

Once browned, drain some of the fat from the skillet.

Cube Velveeta loaf.

Add cubes to browned sausage and onion mixture.

Add can of Rotel (juice and all), can of green chilies (juice and all), add the can of rinsed pinto beans, and stir over low heat.

Cut the jalapeno into small pieces. (For a spicier version, add the membranes and seeds)

Add to queso and stir.

Add spices, stir and serve with tortilla chips.

Serving tip: Use a fondue pot or crock pot to serve piping hot!