It's that time of year?? Anyone else still proudly kicking butt at their New Year's resolutions? I hope so, it's still January! So, recently I started thinking about all my favorite apps that I use to help me stay on top of things. Then, I asked the gals on Facebook about their favorites. I checked them out and now have some new favorites.
Here's a list of my top 10 productivity apps for helping you keep your goals (or New Year's resolutions.)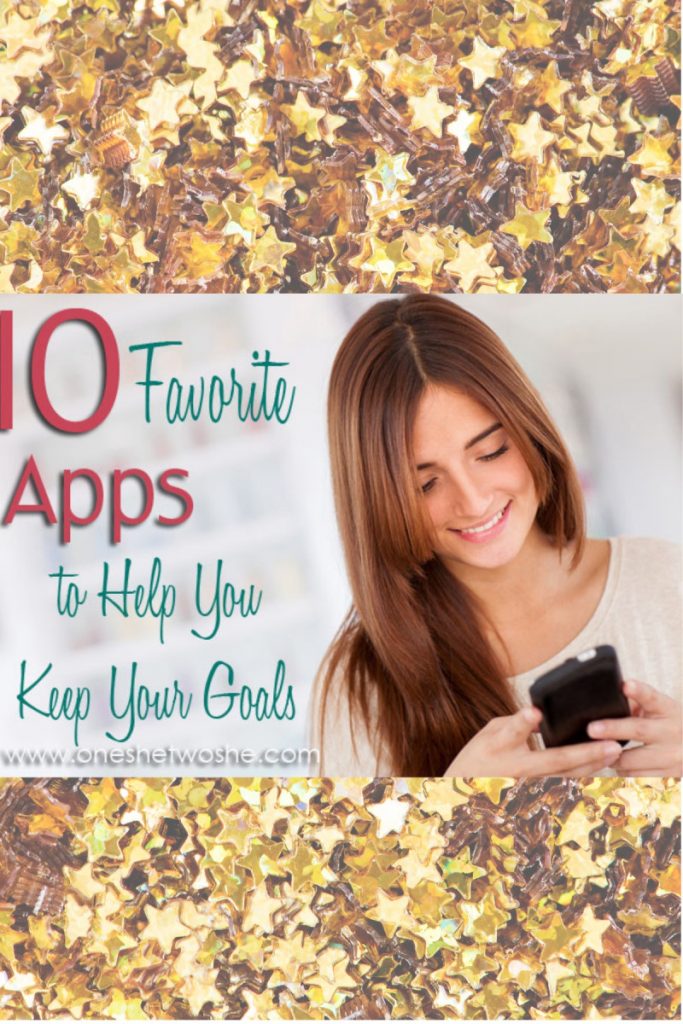 Are you ready? Productivity Apps to try in the New Year:
1. Evernote – I just recently started using this and love it. It's a great place to take all kinds of notes. But, not only notes. If you find something online that you love… like, a great article, you just click the 'Send to Evernote' button on your computer, and it sends it right to Evernote, where you can organize it. So, anytime I read a great inspirational article, I can save it to my inspirational folder. Maybe there is a great video… cool, save that too. Any time you are looking for a note you wrote, they're right there, or just type a word in the search box and it will find the note you saved. Plus, everything looks so nice and pretty. I love it. Also available for Android.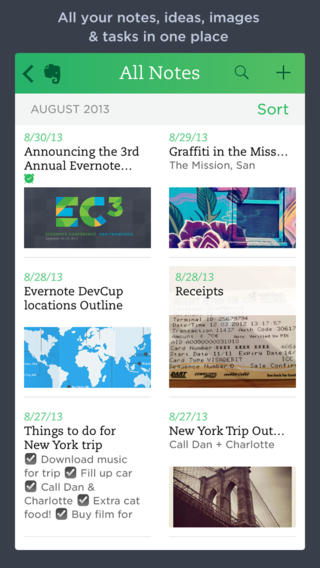 2. Wunderlist – Although, you can keep lists on Evernote, Wunderlist is more geared towards lists. It is so simple to create any list and check-off what you've completed. So, let's see… I have a running grocery list, a list for meals on hand (things I have ingredients for), and another list for things to do. Also available for Android.
3. 7 Minute Workout – I love this app for those days where I'm too lazy to go down to my gym and need a quick workout that requires no equipment. For 7 minutes, it has you doing squats, sit-ups, planks, push-ups, wall-sits, and a couple others. Feeling perky? Do it 3 times in a row! 21 minutes of a great workout! Also available for Android.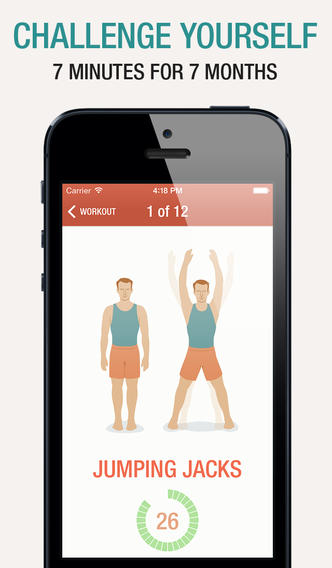 4. Sleep Pillow – Losing weight and being productive is a lot easier when you're getting some great sleep. Sleep Pillow has 70 ambient sounds to help you stay in a deeper sleep. An Android app alternative: White Noise.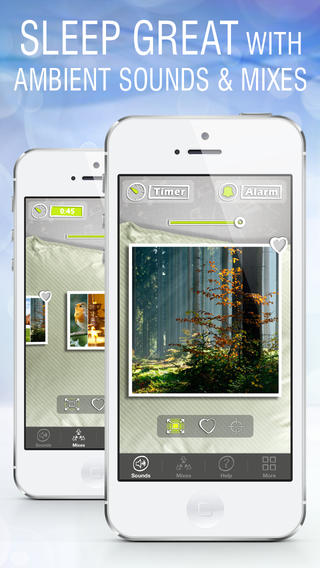 5. Fooducate – The FB ladies love this app because you can scan food at the grocery store and it will give it a health grade, and show you better options. You can also track your food intake and exercise. Also available on Android.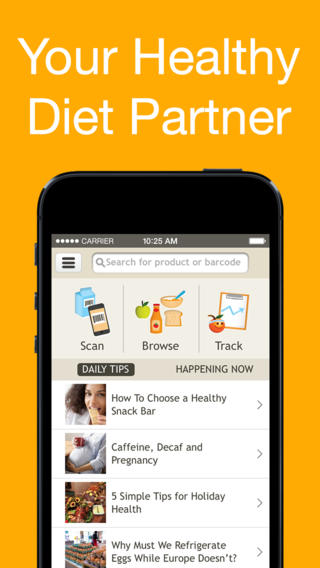 6. Daily Workouts – This is another awesome workout app, for when you have a little more time. Even if it's just 10 to 30 minutes, there is some great workouts to do. I love how it has a video to watch demonstrating each exercise. If I had an Android, I would love to try Crossfit Travel.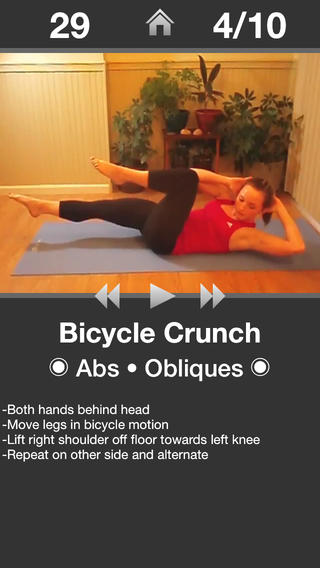 7. Day One – Okay, I previously mentioned a different journal app I loved. But, I may love Day One better now. It makes journaling so easy, accessible, organized, printable, and fun. I use this app every single morning. I mostly use it on my MacBook, but obviously it works on your apple phone or tablet too. You can also include pictures and videos in your journal entry. Love that! An Android alternative: Day Journal.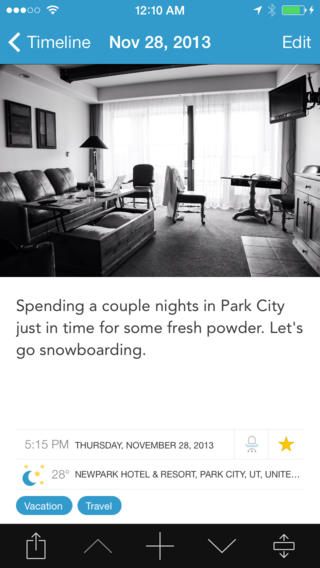 8. Zip List – I use Zip List to create the recipe boxes on my blog, but have never tried the app. Several of the FB ladies said how much they love it, so I think I'll have to! It's an app that lets you save favorite recipes to your recipe box, save the ingredients to your grocery list, and groups your grocery list by aisle. Nice! Also available on Android.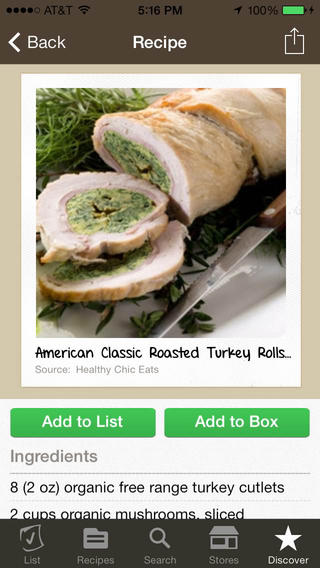 9. Cozi Calendar – Have multiple schedules to juggle?? This Cozi app is a favorite among the busy. Color code schedules, view an individual schedule or all at the same time, and set reminders so you never miss anything. Also available on Android.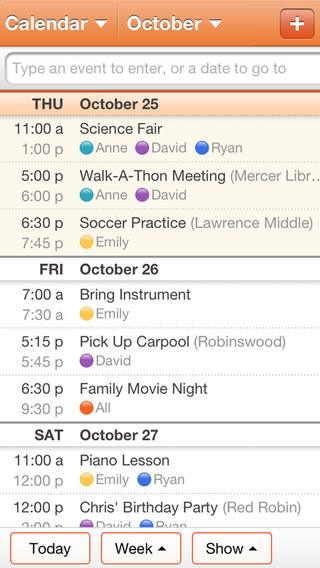 10. Voxie Pro – If you ever need to do voice recording, for business dictation, journaling, family history, or whatever… this is a fantastic app. I used this when I took my kids to interview their grandparents. You simple press play, start recording, and when you're done, give it a name and send it to your home computer (if you want to.) You can keep all of your voice recordings organized.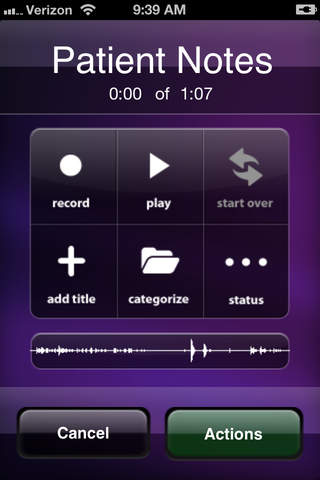 What would we do without productivity apps??
I love them, especially when they're actually helpful (and they help me keep my New Year's resolutions!)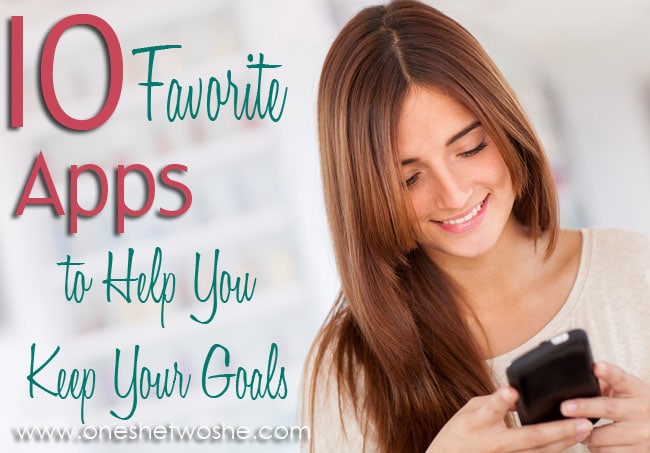 Love this post?? You may want to check out: 15 Ways to Help You Get Healthy and Fit and The Green Smoothie That Helps Me Lose Weight.
More posts you'll love:
Helping Your Family Keep New Year's Resolutions
30 Appetizer's for New Year's Eve Parties