April Primary Talks for Children based on the weekly Come Follow Me For Primary lessons. Use these talks to make speaking in church simple and easy! You can download and print as a PDF or read the primary talk right from this post using an electronic device.
Primary leaders are welcome to use this link to download all the talks for the month. They are helpful to have on hand in case your planned speaker is absent or forgot their assignment. Enjoy!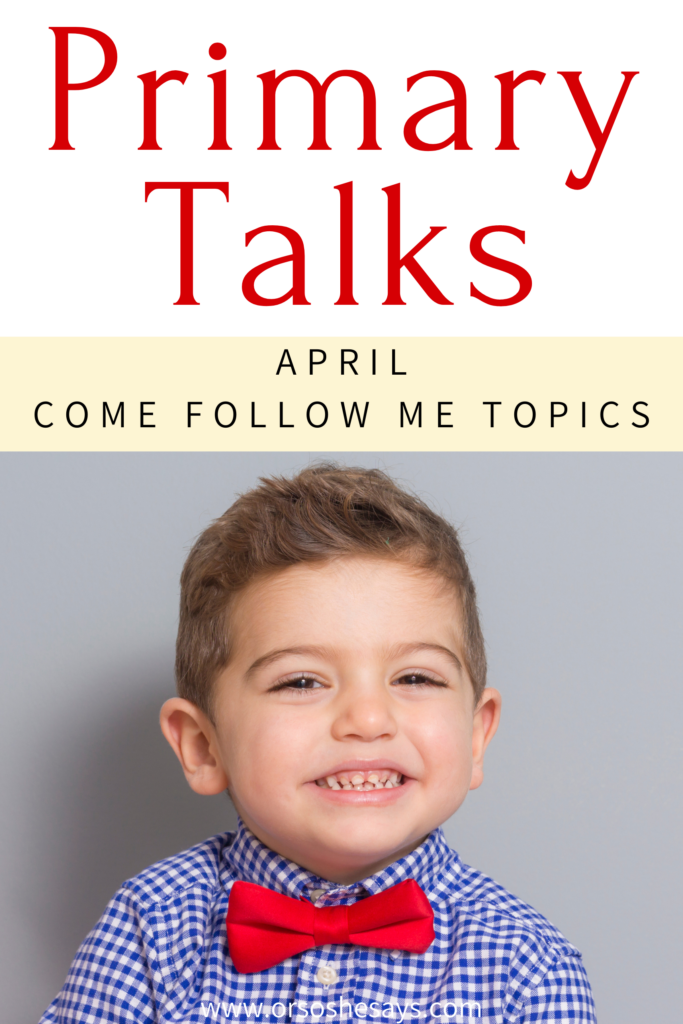 April 10th Primary Talk: I Sustain The Prophet
Last week we got to listen to General Conference. Did you hear the part where we sustained the prophet? I raised my hand in the air to show that I will follow him.
What does it mean to sustain the prophet?
When we sustain Church leaders and actions, we are keeping covenants.
Sustaining means we promise to support the person called and to do our part as well.
I can sustain President Nelson by doing what he asks us to do! He asked us to think about what we spend our time doing each day. He said to make time to learn about Christ, repent, and lift up others. If we try to do things things, we sustain the prophet!
Download PDF: I SUSTAIN THE PROPHET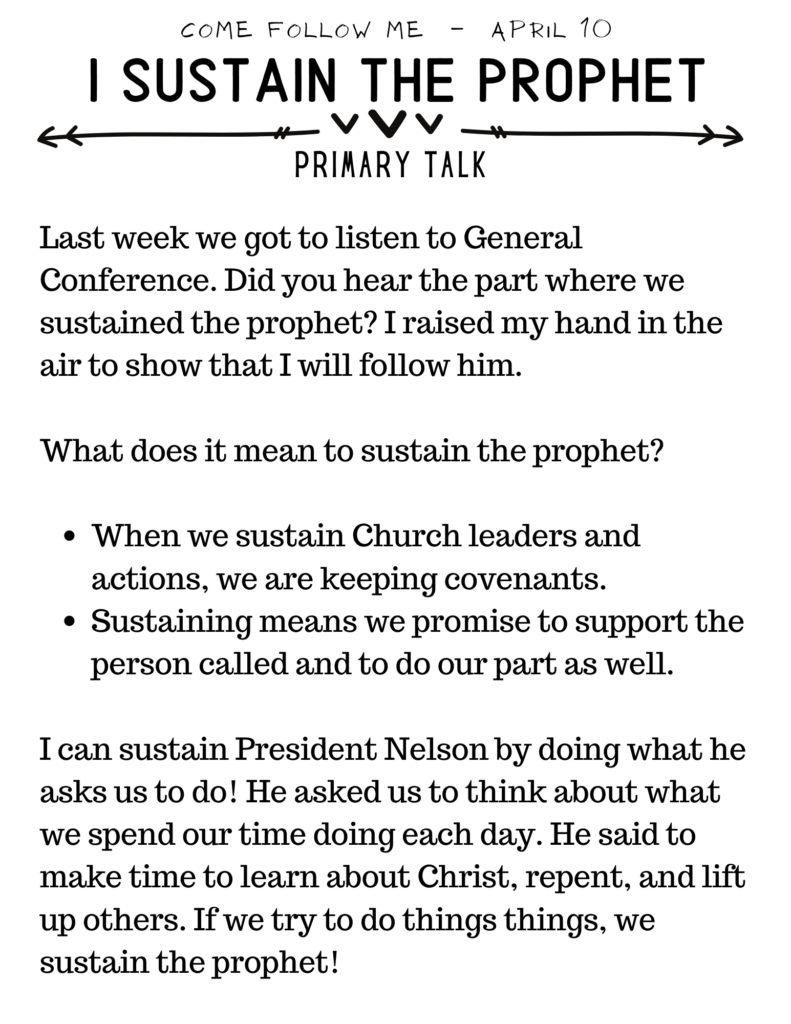 April 17th Primary Talk: Jesus Is The Door
There are a lot of names that we have for Jesus. He is the Son of God, Prince of Peace, and The Savior of the World. One name that Jesus used for himself is "The Door."
Isn't that a funny name? It only makes sense when you know what it means. Because Jesus suffered for our sins, died, and was resurrected, He made it possible for each of us to live with God again.
Jesus is the door between this life and being with Heavenly Father. Because of Jesus, we can walk through the door and have Eternal Life!
I am glad that Jesus sacrificed for me so that I can be with God again someday.
Download PDF: JESUS IS THE DOOR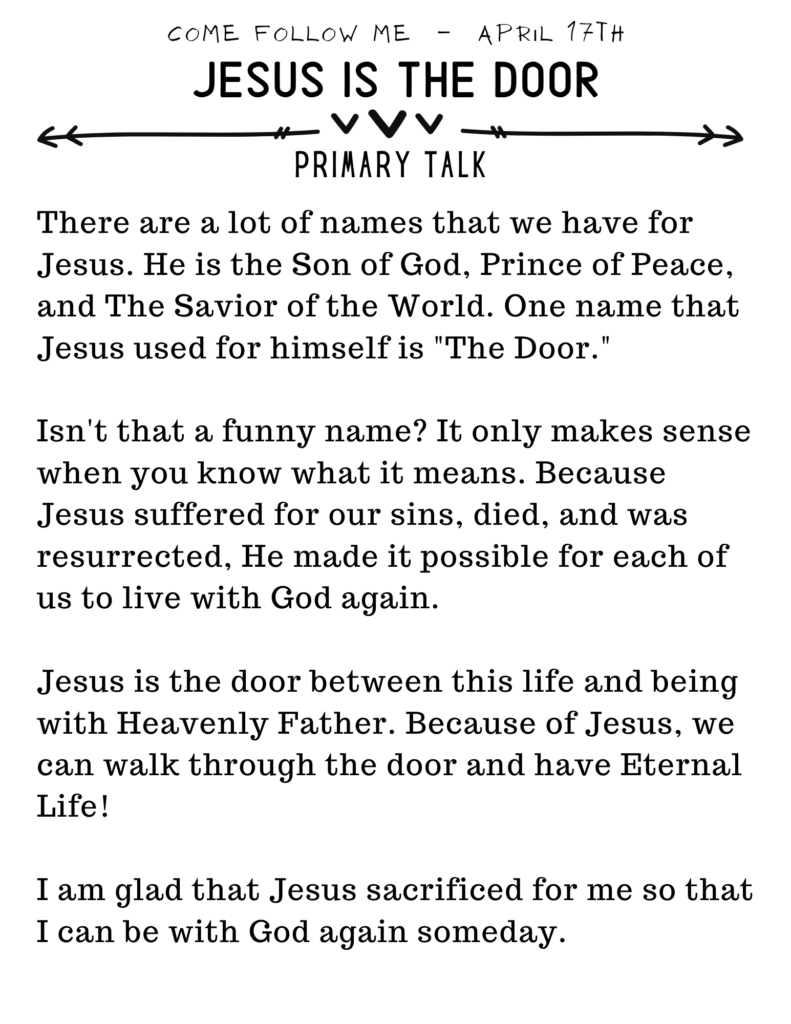 April 24th Talk for Primary: Following The Commandments Makes Us Happy
Moses was a prophet from the Bible. God taught Moses about the Ten Commandments. We still follow the Ten Commandments today.
Why does God want us to have rules? Sometimes rules can feel like punishment. It isn't always easy to follow them. But, God teaches us that commandments are in place to keep us safe. When we obey, it helps us to be happy.
The scriptures teach, "And moreover, I would desire that ye should consider on the blessed and happy state of those that keep the commandments of God. For behold, they are blessed in all things."
God promises special blessings to those who follow His commandments. I hope that I can be faithful and do what is right. It will make me happy.
Download PDF: FOLLOWING THE COMMANDMENTS MAKES ME HAPPY