Choose a Word of the Year for your family. This Family Night Activity and Lesson will help you narrow down the qualities and attributes you want to possess as a family and select a guiding word for your new year based on the ultimate example of Jesus Christ.
January is a goal month. So many people make resolutions and fill their fresh new calendars with ambitious objectives for the upcoming year! It is a time of change and reflection. I love the idea of setting family goals, but find the application a little bit tricky. Especially, with a big age gap between siblings. There is so much going on during day to day family life. Making giant changes feels almost impossible. I feel like I can barely keep up with the laundry piles and the homework packets. To add something else to my plate is pretty overwhelming. I have a sneaking suspicion that I am not the only parent who feels that way.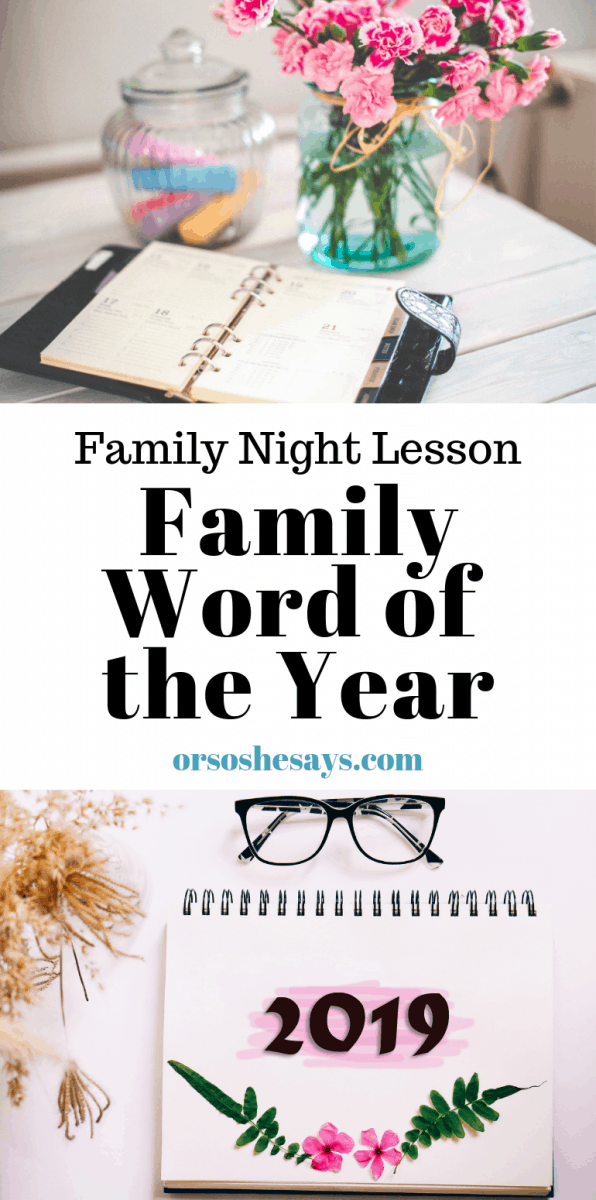 Choose a family Word of the Year with this Family Night Activity
This family night activity will help you feel like you are taking charge of the New Year and getting your family centered, while still keeping your sanity. Instead of making a bullet point list of goals, you just need to pick one single word. A family Word of the Year. This word/attribute will guide your daily decisions. It will shape your thoughts. It will define your actions. The family word of the year will bring you closer together and closer to Christ. Set this year apart from others, by becoming more like Jesus…one word at a time.
Find your family Word of the Year by studying the divine attributes of Jesus Christ
Because Family Night should be a time when your family draws closer to God, start the word of the year discussion with stories about His son, Jesus Christ. Jesus Christ showed us how we should live. In Third Nephi He said, "Behold I am the light; I have set an example for you." He showed us how to act. He wants us to become like Him! When we are trying to be like Jesus, we follow in His ways. We develop His Christlike attributes.
If we are faithful, Jesus will magnify our talents and abilities to become like Him. But first, we need to study His life and find a focus for our efforts. Here are four divine qualities of Christ that would make a perfect family Word of the Year! Talk through the attributes and select one for your family that you feel fits your goals.
Choose a quality of Christ that you want to emulate and make it your family Word of the Year
Christ was the perfect example in all things. You could talk all year long about His divine attributes! Read through these four divine qualities to help inspire you for your family word of the year. Select one of these examples, or, come up with your own characteristic that fits your family best!
Faith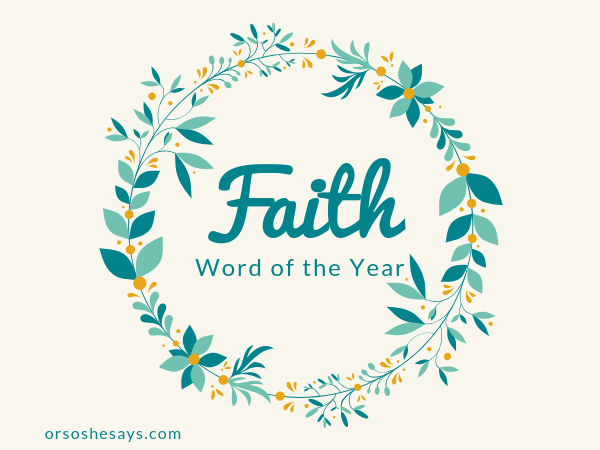 Faith leads to knowledge and understanding. Faith is not just a feel-good word, but a word of doing. It is belief in action. This divine quality allows you to trust the Lord enough to follow His commandments. When you have faith like Jesus and faith in Jesus, you bring about goodness in your own life and in the lives of others. Nothing spurs personal growth and development like faith.
Jesus showed faith in God the Father. He said, "Not my will, but thine be done." He trusted in God completely. Christ did the will of the Father even when the action was hard and almost unbearable. Jesus healed the sick and he raised the dead all by exercising His perfect faith.
With faith as your word of the year, your family can have a year of hope and peace. You will be prepared to keep the commandments no matter the cost. Your actions will lead to stronger testimonies and true conversion. You will have confidence in God's plan and trust in Christ.
Virtue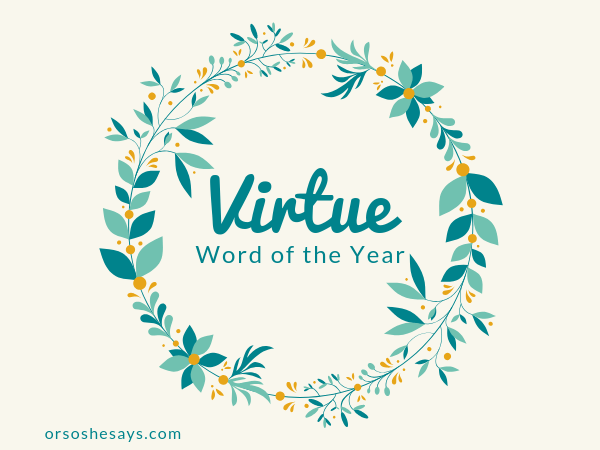 The apostle Paul taught us to "let virtue garnish our thoughts unceasingly." Virtue is integrity and moral excellence. It is power and strength. Wow! Who could use a little bit of that in today's world? I know I sure could.
Virtue is an act of Godliness. It is holiness. Virtue is a safeguard against the poisons of the world. This Christlike attribute encompasses all the traits of righteousness. Of course, it also means to be morally clean. To keep our minds free of improper thoughts and desires.
How does virtue protect and guide a family? If you chose virtue as your family word of the year, you can focus on wholesome entertainment and media. The devil loves to trap and distract children with smart phones and technology. It is more than "just" pornography. A lack of virtue invites inappropriate pictures, bullying, unhealthy comparisons, envy, jealousy, depression, resentment, low self worth, and so much more to enter into our lives. Without virtue to guide families in a world that is lacking morals, there is little hope for happiness.
Families can apply virtue to their friendships and family relationships. Virtue invites modesty, wholesome recreation, quality music, positive and clean language, good and uplifting friendships, kind words spoken at home, and making the home a sanctuary from the world. Jesus was the ultimate example of virtue.
Patience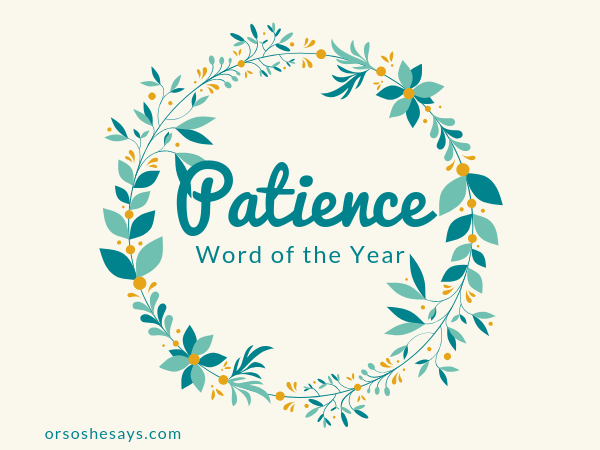 We live in world of instant gratification. Pictures are snapped and sent instantly over text messaging! We get immediate responses to updates posted online. You don't even have to go to the movie store anymore to check out a movie, because they magically stream right to the television. Money is sent direct deposit. If you can't pass a level on a video game, you can buy your way to the next phase. Even fast food has become more speedy with pre-order apps and door dash. We have been trained to get what we want. And get it NOW.
Unfortunately, (or fortunately?!) the meaningful things in life require a little bit more time. They often require patience. Patience is a divine quality. We have been taught that, "We will have genuine joy and happiness only as we learn patience." Patience allows us to be steadfast – despite opposition. It makes it possible to stay satisfied with progress even though it may come slowly over time. Patience allows for lasting satisfaction as opposed to instant gratification.
How can a family use patience as their family word of the year?
What does patience inspire? Kids can use patience to guide them through learning to understand difficult homework and concepts at school. Patience can make mastering a new skill more doable. Parents can find peace while patiently waiting for answers to prayers or while raising teenagers! Patience guides and sustains relationships as individuals try to change and become better.
Maybe your family is hoping for a new job or to get accepted into a new degree program at school? Are you wishing with all your heart for a baby? Or, waiting for a missionary to come home safely from serving? Is illness or another physical trial burring your down with grief? Are you seeking for direction and praying for answers to doubts or troubles? Life is not always smooth sailing. Patience can get us through the storms until we can find rest in Christ.
The scriptures teach us to submit cheerfully and with patience to all the will of the Lord. When we can slow down and accept the Lord's timing in our lives, we are able to find joy in the journey. Christ showed us the way and will continue be with us as we, "Continue in patience until (we) are perfected." D&C 67:13
Charity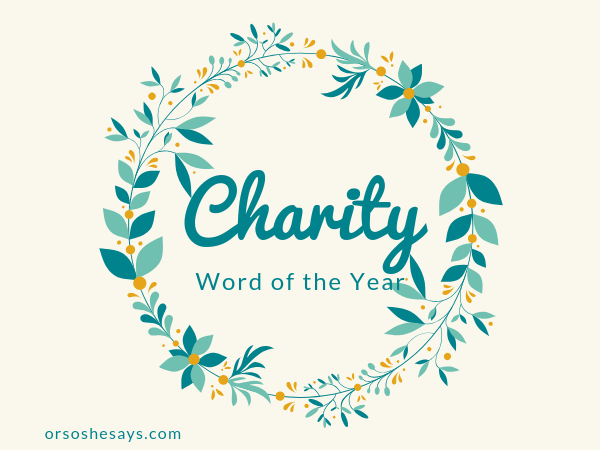 President Ezra Taft Benson taught, "If we would truly seek to be more like our Savior and Master, then learning to love as He loves should be our highest goal." Charity is the pure love of Christ. It is the highest, noblest, and strongest kind of love. Charity is like Faith. It is more than just a feeling because, it leads to action.
Acting with charity means noticing when someone needs help and being will to step in and serve. It means sticking up for someone who is being bullied at school. With charity in our hearts, we speak with kindness, forgive quickly and completely, and understand the what is in other's hearts. Charity would help individuals in your family build true relationships. You will pray for each other, delight in successes, and feel true compassion during trials. Your family will focus on treating each other with understanding and love. Wouldn't that make for a peaceful home?
Christ showed charity in so many ways. He healed the sicks, mourned with those that mourned, suffered the little children to come unto Him, saved our souls and forgave those who persecuted Him. If you choose charity as your family word of the year, your home will be gentle, kind, modest, truthful, holy, and full of integrity and good works.
Putting your family word of the year into action
You can choose to apply your family word of the year in a lot of different ways! Here are a few ideas to get you rolling:
I suggest displaying the word in a place where everyone can see it often. Frame it, hang it up on a door, or put it on the refrigerator.
You can look up the word in the Bible Dictionary or the Topical Guide and then print a scripture each week to read that focuses on the word of your choice.
Remember to include the attribute focus in your family prayers. Pray for ways to change and implement the quality in your daily lives.
Spotlight individuals as you seem the acting in accordance with your family word of the year. Recognize them at dinner, or leave a special note on their pillow to let them know you saw and appreciate them doing what is right.
Slip reminder notes into backpacks and school lunch boxes.
When we learn about Jesus and emulate His perfect example, we become like Him
I hope your family benefits from implementing a family word of the year. Take this idea and make it your own. Learn about the characteristics of Christ. Find ways to become like Him. It will bring you closer to God, Jesus, and the Holy Ghost. Your character will be strengthened and your family bonds will become more solid than ever before!
More posts on OSSS you're sure to love: