The weather is finally starting to warm up (hallelujah!) and before we know it everyone will be breaking out the shorts and flip flops! Time to start thinking about shaving those legs again and doing something about that chipped toenail polish! 😉 If you're looking for a fun summer craft to do with you kids, check out these fun ways to dress up flip flops. Turn those plain Jane flips flops into something unique and attention-grabbing!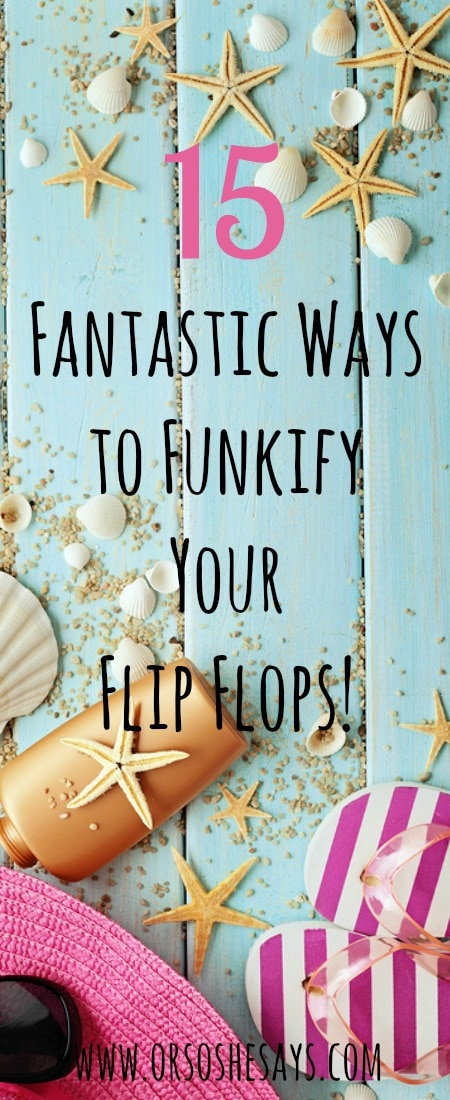 15 Fun DIY Summer Flip Flops

Balloon Flip Flops ~ Or so she says…
DIY Sling Sandals ~ Down Home Inspiration
Disney Ribbon Flip Flops ~ Poofy Cheeks
Embellished Summer Flip Flops ~ A Little Claireification
Crochet Flip Flops ~ Petals to Picots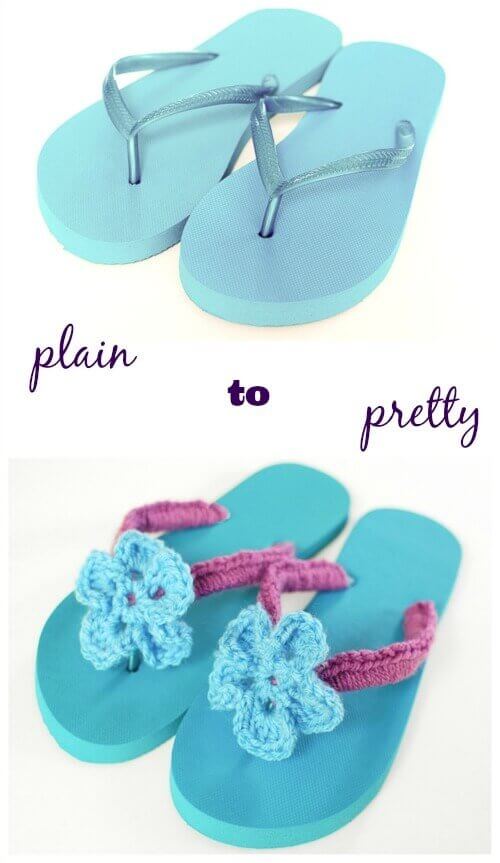 Flower Flip Flops ~ This Mama Loves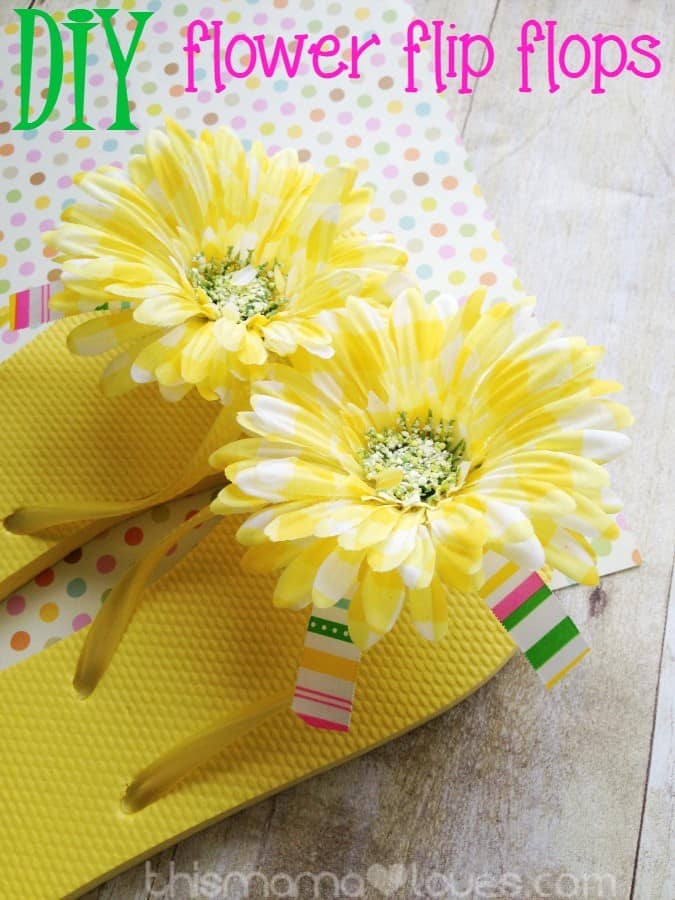 Gladiator Flip Flops ~ Live Love Lauren
Rainbow Yarn Flip Flops ~ Or so she says…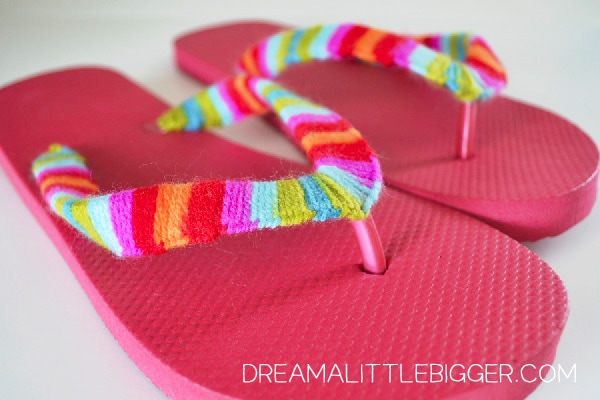 Baseball Flip Flops ~ Kid Pep
DIY Flip Flops with Paillettes ~ Trinkets in Bloom
Braided Strap Sandals ~ Make it Love it
Bling Bling Flip Flops ~ Pink When
T-shirt Flip Flops ~ DIY Beautify
Scrappy Flip Flops ~ Running with Glitter
Beaded Flip Flops ~ Trinkets in Bloom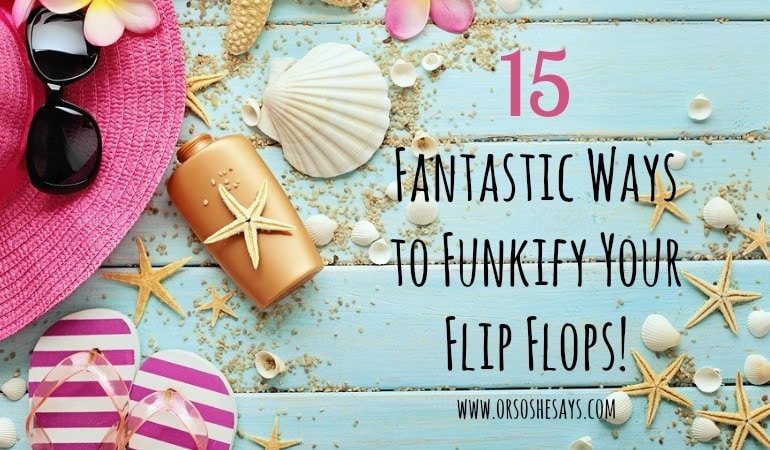 Recipes, please!! (& great family ideas too.)
Subscribe to get our latest content by email.