This content is sponsored by the Monsanto Fund's America's Farmers Community Outreach programs, but views and thoughts are my own.
Have you heard of Freeport? It's a small town with a lot to offer! Outlet shopping, outdoor adventures, free yoga in the park, and free family movie nights!
This summer I had a chance to visit my hometown with my husband and kids. I'm from Freeport, a tourist hot-spot in Maine with a population of about 8,000. Growing up, I didn't appreciate the small community, especially after living in bigger cities for short periods of time and then returning to Freeport.
As an adult, I now understand the benefits of a small town, and have grown to love all that Freeport has to offer. Since marrying my husband in 2006, I try to return every couple of years so I can show him around and let him experience the place where I grew up. My two kids love going now, too, and it's even more incentive to make the trip happen. I'm definitely #MyTownProud now!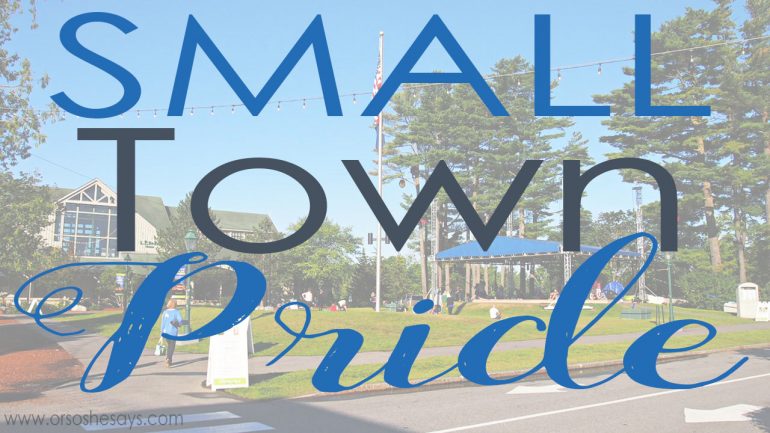 This summer during my trip, I took advantage of the community programs being offered in town. There was free yoga was available in the park, as well as movies and concerts in the evenings. I saw many of the same faces each time I went to yoga, and felt like I belonged to a special club! Attending those yoga practices was such a great way to reconnect with my town and not only the locals, but the tourists who were passing through.
Another benefit of a small town is how far the donations of others, or grants from various organizations like the America's Farmers Grow Rural Education program, will go. While the Grow Rural Education program wasn't around when my sister was in middle school, the Governor passed legislation so every student received a laptop for use until graduation. That changed the way she was able to learn, and how the teachers approached education in their classrooms. They were able to be more unique with their lesson plans, and more creative with problem solving and hands-on learning.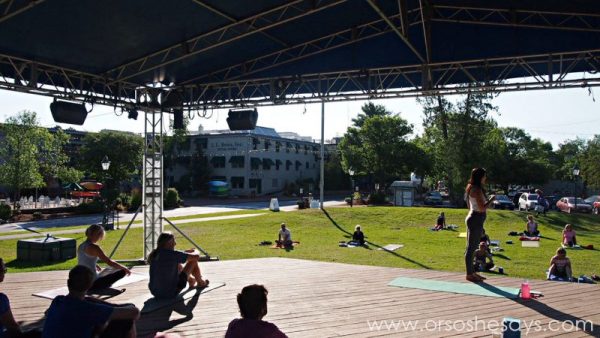 I never realized how spoiled I was to have all of these community programs, the outlet shopping, and restaurants serving local foods, and proximity to the beach available to me in my small town. Most of my classmates were born and raised in Freeport, and they still lived there when I came back to the town to finish high school after living away for a few years with my family. Many still live or work in Freeport, and are now raising their own children there. Even if some of them weren't proud of our small town (like me) while growing up, we are now! This little community has a huge heart!
On the America's Farmers website, they have the tagline, "Community is at the heart of every acre." And while I'm not from a farming community, I can appreciate the efforts made by America's Farmers to increase the quality of education in rural schools through the Grow Rural Education program, which is sponsored by the Monsanto Fund. Grow Rural Education grants can purchase new technology for schools (similar to my sister's situation!) to help children really experience science, technology, engineering, and math, or the funds can go toward updating community resources like the Fire Department. The Monsanto Fund celebrates small communities, and invests in them to make them even more vibrant for future generations, and that's possible through America's Farmers Community Outreach programs. The Grow Ag leaders program could encourage students to consider jobs in the agriculture industry and can help them develop additional skills to work in agriculture careers that include IT, finance, biology, or software development.
The My Town campaign aims to raise awareness of all the benefits of living in small towns; whether it be communities coming together for a cause, or artisans sharing their craft and supporting local resources. Oftentimes small towns are given a bad reputation for perceived imperfections, but the My Town campaign wants to highlight the innovation, community, and local businesses that make small towns great. With the finances that are being made with the help of these logbook loans, anything can be possible here.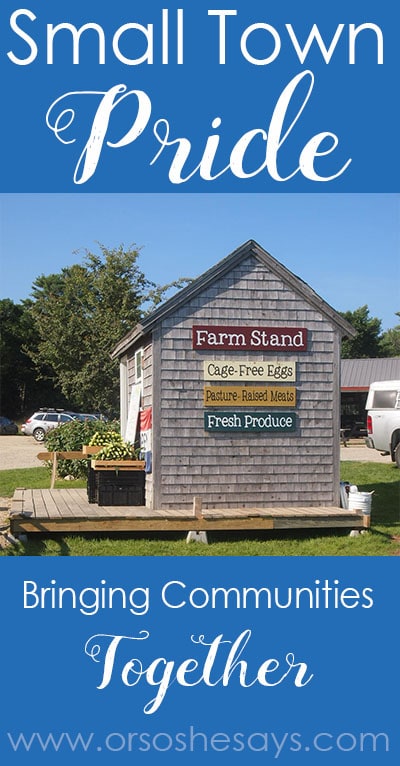 If you're interested in learning more about the programs available to enrich small communities, check out America's Farmers. You'll find more information about scholarships, what it means to be an advocate for agriculture, and how rural communities are coming together to support one another. Who knew farmers could be such superheroes?!
You can share what makes you #MyTownProud on Facebook, Twitter, Instagram and YouTube!
Save
Save
Save
Save
Save
Save
Save
Save
Save