A blogger girl by heart, I feel as if I was just invited to the grown-up table for Thanksgiving dinner, by sharing my latest post on "Or so she says…", after Mariel's successful migration to WordPress.
So, wearing my finest heels, I proudly share my latest DIY Glass Vase Cover with all of you.
With Mother's Day a few days away, whether on the giving end of the receiving end of flowers, this quick and easy project will make any bouquet of flowers even more beautiful.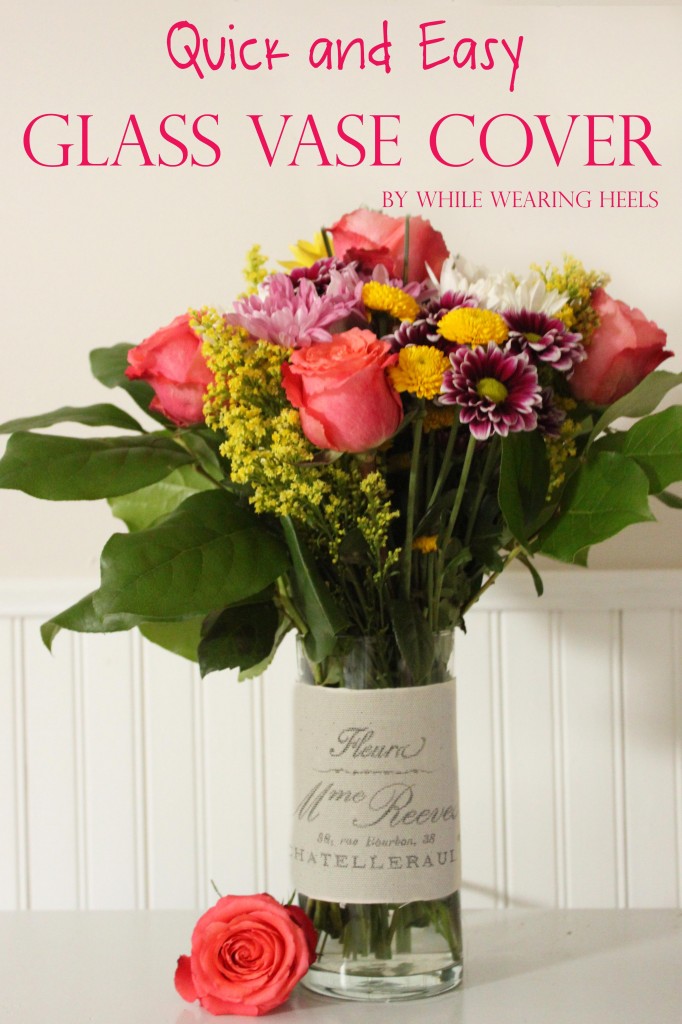 And, perhaps even more personal.
To make your own glass vase cover, gather the following supplies: glass floral vase, scrap fabric (roughly 4 inches wide by 12 inches long), washcloth, *reusable freezer paper and a printer.
*Directions to make reusable freezer paper: using spray adhesive, spray the paper side (NOT the shiny side) of freezer paper and adhere it to a sheet of copy paper. Trim off any excess freezer paper, leaving the finish size the same size as copy paper (8 1/2 by 11).
Select an image you want to print. The image I selected came from The Graphic Fairy which is a wonderful resource for free graphics.
Print your image making sure the shiny side of the freezer paper faces the ink cartridge. If you are using an image with words, make sure you transpose or flip your image prior to printing.
If you skip this step, your image, once transferred, will look something like this…
With a barely wet washcloth, dampen the area of the fabric you want to transfer your image onto. Flip your freezer paper over, centering your image onto the dampened fabric. Press firmly into the image, using either the back of your thumb or the back of a spoon, transferring the image onto the fabric.
And, just like that, you have successfully transferred an image onto fabric. Use a hot iron to set the ink.
You can finish your ends by attaching no-sew Velcro, gluing it or using some double sided tape to secure it closed. It all depends on how ambitious you are feeling.
Find a naked glass vase and dress it up.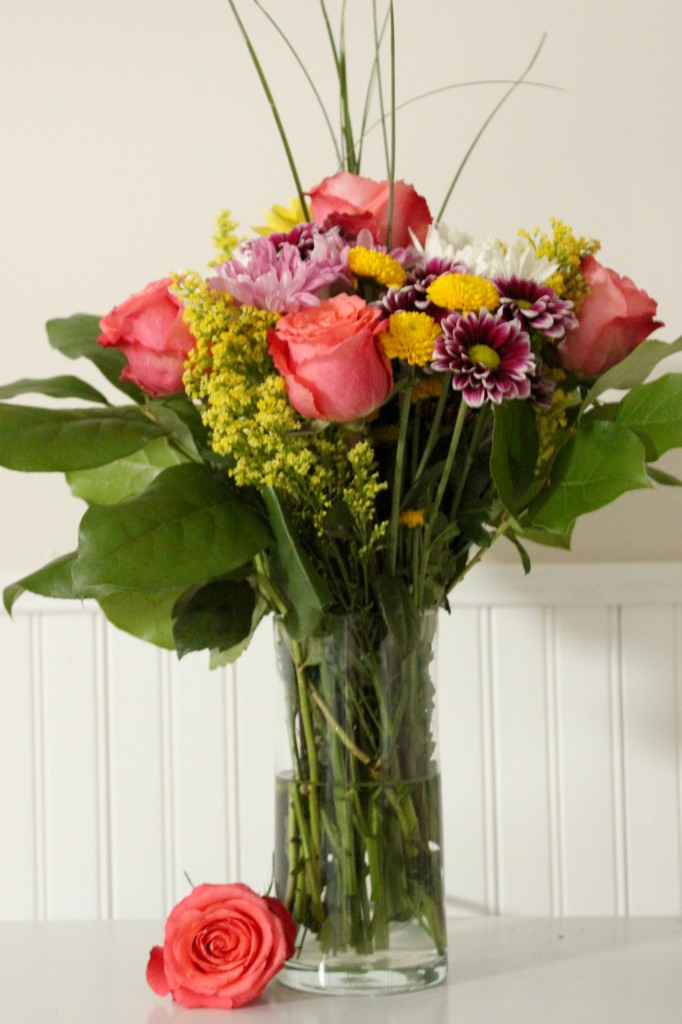 It really does make any bouquet of flowers even more beautiful, doesn't it?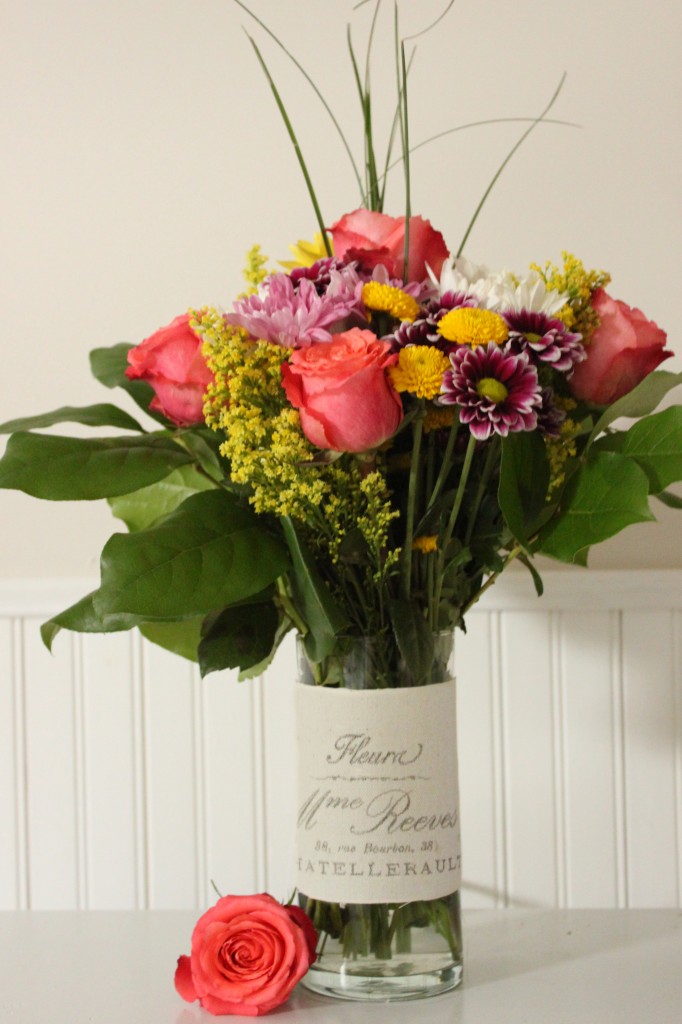 What person wouldn't want to be on the receiving end of these flowers?
For similar projects head over to While Wearing Heels where I'll show you how to make a lavender sachet, using the same technique from this tutorial, or give you another suggestion for updating those boring glass vases…and I promise, I won't make you wearing your heels, unless you want to.
p.s. Wonder why it's called reusable freezer paper?
Just wipe it clean when you are done and it's ready to be used again.
For gift ideas for everyone on your list, check out the Gift Ideas tab and be sure to pin Gift Idea Central, to keep the whole collection in one place.