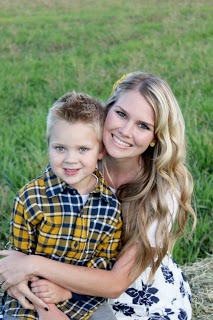 Hi Everyone! I'm Caitlin from "cait. create." I'm a California girl, who married a boy from Nevada, and we're now raising our 3 busy boys in Utah. I'm a girly-girl who never thought she'd be so outnumbered by boys! In my world of sporting events and splashing in mud puddles, chasing frogs and catching bugs, I decided to start a blog to give me an excuse to be creative, to cook, to paint, and a place to share it all. I love connecting with other moms and craftaholics. I hope you enjoy my ideas and adventures and make sure to stop by and share some of your own as well! 🙂
Since my kids are all geared up for Halloween, (we are growing our own pumpkins and they already have their costumes) I thought I had better start decorating. So,
I came up with this Halloween Witch Frame
, I hope you enjoy it!
Step #1 Start with a wood frame and some burlap.
Step #2 Take everything out of the frame (glass, cardboard, etc).
Step #3 Choose your colors. I chose orange and black for true Halloween. 🙂
Step #4 Paint the frame in the first color. This is the bottom color and the finished frame will only have small touches of this color.
Step #5 Paint the frame in the second color. This will be the main color of your frame.
Step #6 Let it dry completely. Luckily, acrylic paint dries really fast. If you are really in a hurry, try using a blow dryer to speed it up.

Step #7 Lightly sand the frame. If you sand too much, you will see the original color of the frame. Just barely sand to get the top color off and let the bottom color show. I accidentally sanded through to the original frame color in a few spots, but I actually like it. It just makes it look more rustic.
Step #8 Once you like how your frame looks, coat it in a protective sealer.
Step #9 To measure the burlap, I used the glass from the frame and outlined in with a permanent marker.
Step #10 Just cut out the burlap along the lines that you made.
Step #11 This step depends on what you have available. I borrowed a Silhouette and used it to cut out a stencil of the design that I wanted. You could also cut it out on cardstock for one time use. If you don't have a Silhouette, you could buy letter stencils and place them on one at a time and paint them. Or, you could try stamping the letters straight on the burlap. Or…(this is the really old fashioned way, but it still works) you can print out your design on paper and place a clear sheet of stencil on top. Then, using and exacto knife, cut out your letters to create your own custom stencil. My Grandma taught me this method because that is how she used to create her own stencils LOL. Once you have your stencil ready, center it on your piece of burlap.
Step #12 Paint your design on the burlap. Fabric is really fun to paint on because it is pretty forgiving. It doesn't really leak or bleed and it takes a few layers to get enough paint. I used a wide stencil brush on mine. REMEMBER: use a dry brush. Don't get your brush wet first or it will bleed. Use a dry brush and only a little paint at a time. Just continue to layer it until it is dark enough. Mine only took 2 coats.
Next comes the really easy part 🙂 I just used spray glue and sprayed it on the glass.
Then I stuck the piece of painted burlap on to the sticky glass and put it back in the frame.
What do you think?
I made this one to sit on my front door by our pumpkins. You can use this same method to create any design that you want.
~ Caitlin