Hi all! Sierra here from The Blue Cottage! Since this season is the perfect time of the year to focus on gratitude, I'm showing you how to make a cute little gift idea you can share with a neighbor, friend, teacher or even your mailman/lady to let them know how much you appreciate them in your life. My kids helped me put these sweet little hot chocolate snow globes together, so it's a great activity to involve the whole family and it only takes 3 easy steps! Let's get started!
You will need:
*Mason Jars
*Large Marshmallows
*White and milk chocolate chips
*White hot chocolate (you can use a homemade recipe or store bought)
*Toothpick
Step 1: Melt the white chocolate. Use the white chocolate as a glue to bond the marshmallows together to create the snowman body. "Glue" the body onto the lid. You may need to use something to prop up the snowman while the chocolate dries.
Step 2: Melt your milk chocolate (you only need a very tiny amount). Take the toothpick and create a face on the top marshmallow. I used an orange sprinkle for the nose.
Step 3: You can fill your jar with hot chocolate one of two ways: for a small serving snow globe, spoon in the hot chocolate around the base of the lid and screw it onto the jar. For a multiple serving jar, spoon hot chocolate into the jar, screw the lid on and flip over.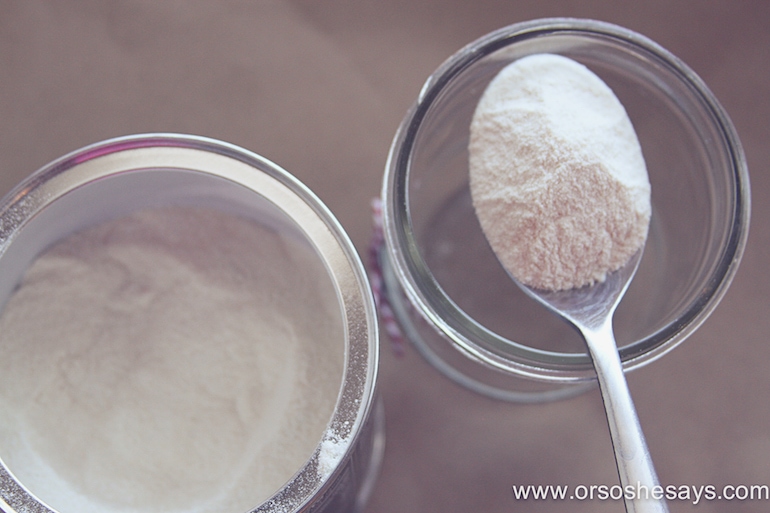 You can add little embellishments to dress up the jar. I added some glitter elastic to my jar and stuck two straws on the side.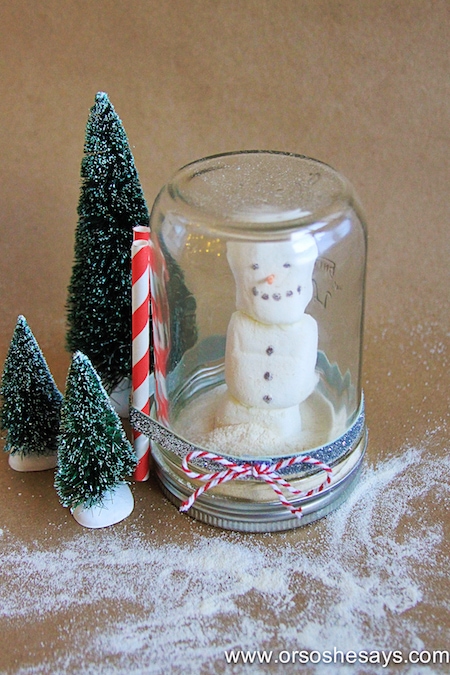 You can also make these as Christmas gifts and assemble them during family night and maybe even drink some hot chocolate while your'e at it! ?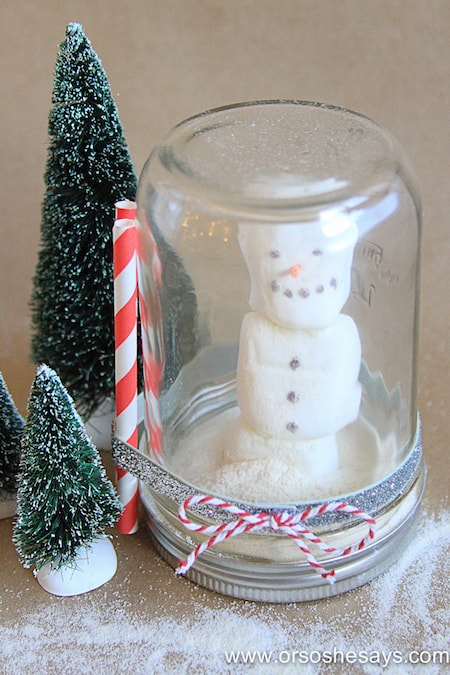 It's a fun, adorable, edible treat anyone can enjoy, especially as the cold weather settles in!
For more fun holiday ideas, check out these posts on OSSS:
DIY Snow Globe Christmas Ornament
Snow Globe Art Project for Kids