This is the first year in many years that I've had a child at the public school. 5 are at home with me, being homeschooled, but my 8th and 10th grader are now attending the public school, and it's going great. I love homeschooling, but it's also been a perfect time for both of the oldest to transition. A lot of things are new to me, such as having to think about their bodies being fed, outside of the home. Most of the time they eat school lunch, but they're already getting burned out and have been itching for something new, or something from home. So, I've been looking into making lunches for them, at least for some of the days, and I've found some awesome top-rated school lunch products that I've been contemplating. I thought it would be fun to share with you what I've found. You can go to Explore & Develop for more advice. This list has all items that customers LOVE and highly recommend. Click on any of them to learn more and purchase.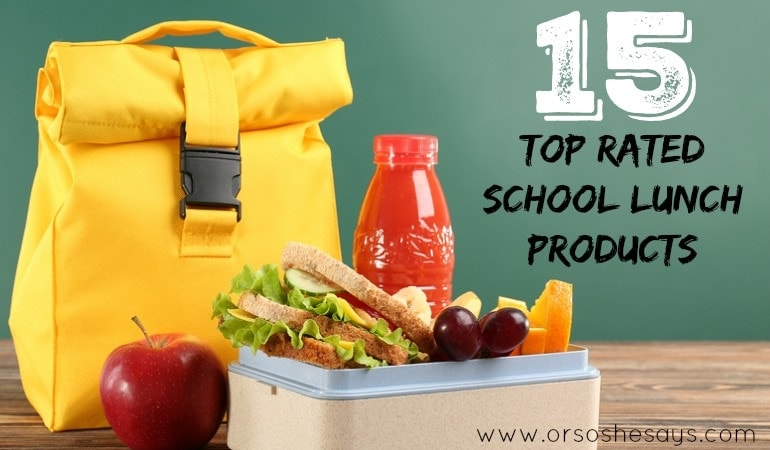 15 TOP-RATED SCHOOL LUNCH PRODUCTS
16 oz. Thermos Stainless King
24 Oz. Thermos Stainless King
Rubbermaid LunchBox Kit
Rubbermaid Lunch Bag Black
Rubbermaid Lunch Bag Pink
LunchBox Small Blue Ice
Rubbermaid Lunch Blox Salad Container
Fit & Fresh Cool Coolers
Coleman Large Lunch Cooler
Coleman Medium Lunch Cooler
Bentgo Kids Leakproof Lunch Box
Bentgo Fresh Large Lunch Box
Thermos 12 oz Funtainer Bottle
Sandwich Shape Cutters
Laugh Out Loud Jokes for Kids
Save these ideas for later by pinning this image by web design :

Besides school lunch products, need some school lunch meal ideas?? Check out this post!
School Lunch Ideas (that your kids will actually eat)
It's always fun to include a fun note or joke…
5 Fresh, New Ideas for School Lunch Notes
How about some after school snack ideas (and awesome packing method!?!)