Are you looking for a homemade slushie recipe to beat the summer heat? Look no further, because Leesh & Lu are here with a delicious strawberry lime flavored concoction that's just perfect.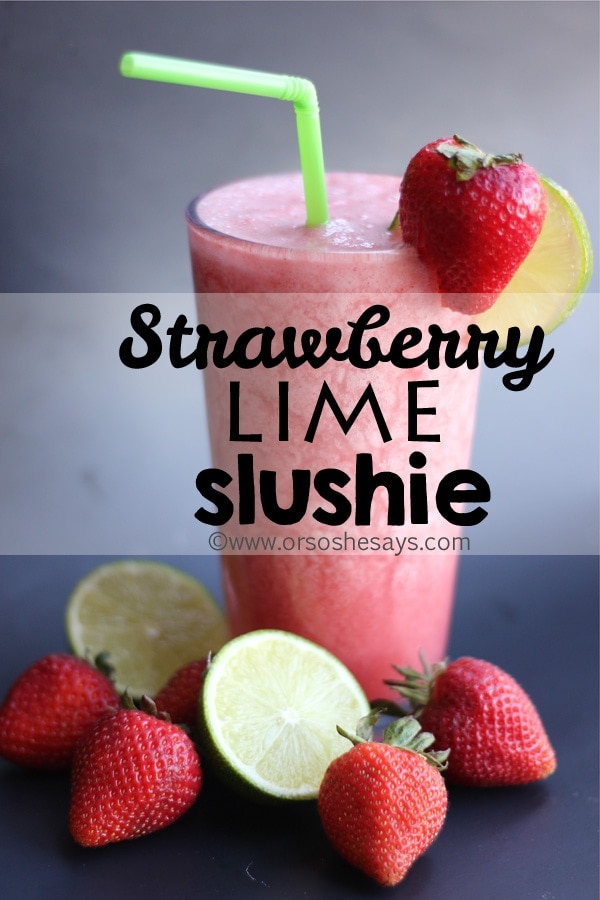 Mmmmm, seeing pictures of this slushie makes my mouth water! Growing up our Mom used to make us homemade slushies for an after school treat or for a hot summer day. We loved those! And still do! But for me, strawberry and lime just go together, so while we still make a lime slushie – we took this up a notch and added some frozen strawberries in place of the ice, and mmmmm, it's refreshing and delicious!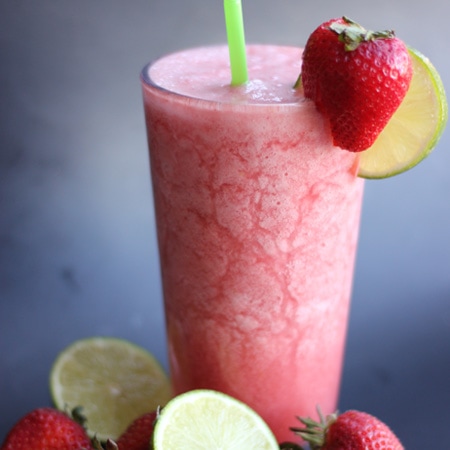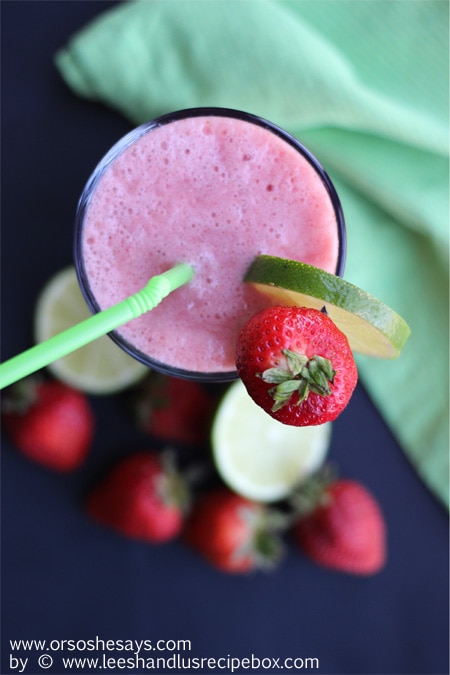 This strawberry lime slushie recipe is the perfect way to cool down as the temperatures heat up.
It takes just a couple of minutes and a handful of ingredients that you likely already have on hand. Strawberries, limes, sugar, ice, and water are all that it takes to make this refreshing treat. With a little help taking the peel off the lime, my 7-year-old can make this one on his own.
If you are lucky enough to have access to homegrown strawberries – it'll take this over the top! Our grandpa has a large patch of strawberries and every year it was our favorite things to go pick and eat them. We'd make homemade ice cream, jam, and fresh strawberry pie (recipe here). Both Lu and I had the privilege of living in Grandpa and Grandma's house while they were gone for a few years. And that's when this recipe came about – using the oodles of delicious strawberries right out of the backyard.
I love the memories that food bring – and this slushie recipe is no exception!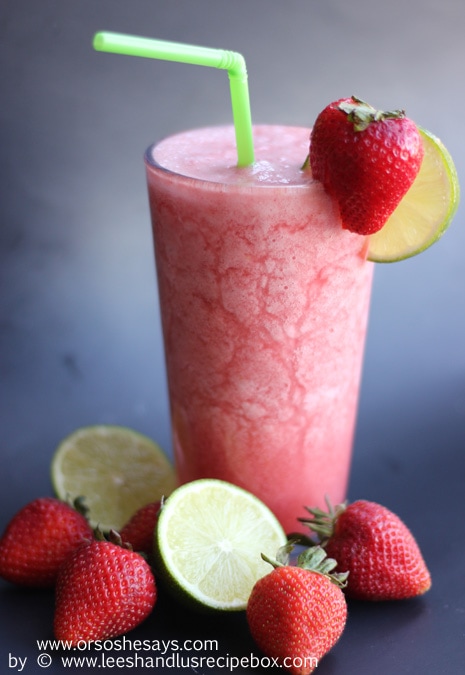 The sweetener in this recipe is definitely adaptable, so feel free to adjust the sugar to your liking. We suggest starting with half the amount called for and adding in a little at a time until it's how you like it. If you get garden fresh berries or happen upon some berries that are really nice and sweet you could probably get away without sweetening it. Also, feel free to use honey or another alternative sweetener, but add it in and blend it before the frozen ingredients so you don't get left with strings of frozen honey throughout your slush–learned this one the hard way (wink, wink).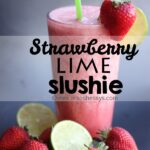 Strawberry Lime Slushie
Strawberry Lime Slushie
Ingredients
1

lime

peeled and sectioned

2

teaspoons

lime juice

¼

cup

sugar

2

cups

ice cubes

1-2

cups

frozen strawberries

depending on how thick you want it

1 ½

cups

water
Instructions
Add all ingredients to blender jar and blend for 30-45 seconds. Adjust sugar to taste. Serve immediately in chilled glasses.
Here are a few more of our warm-weather favorites: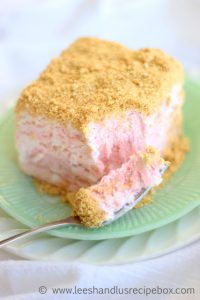 Strawberries and Cream Mile-High Pie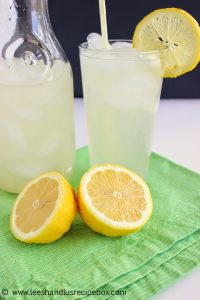 Here are other ways to make summer a hit: Night Blossom drinks inspired by the movie Avatar, Tips for Summer Nights at Disneyland (shared by a Get Away Today profession), and a printable Summer Bucket List so you can get prepared to have the kids home from school!