Hi there, it's Kimberly from Packed with Fun, the official blog of Get Away Today. Last month, we talked about all of the best rides for toddlers at Disneyland. However, the Disneyland Resort can be fun for everyone, both young, old and in-between. Because of this, I'm here to talk to you about the top things for teens to do in Disneyland. It truly is the perfect family vacation destination, no matter the age or size of your family! Whether they want to spend a day with friends or hangout with family, here is a list of everything teens can do at The Happiest Place on Earth.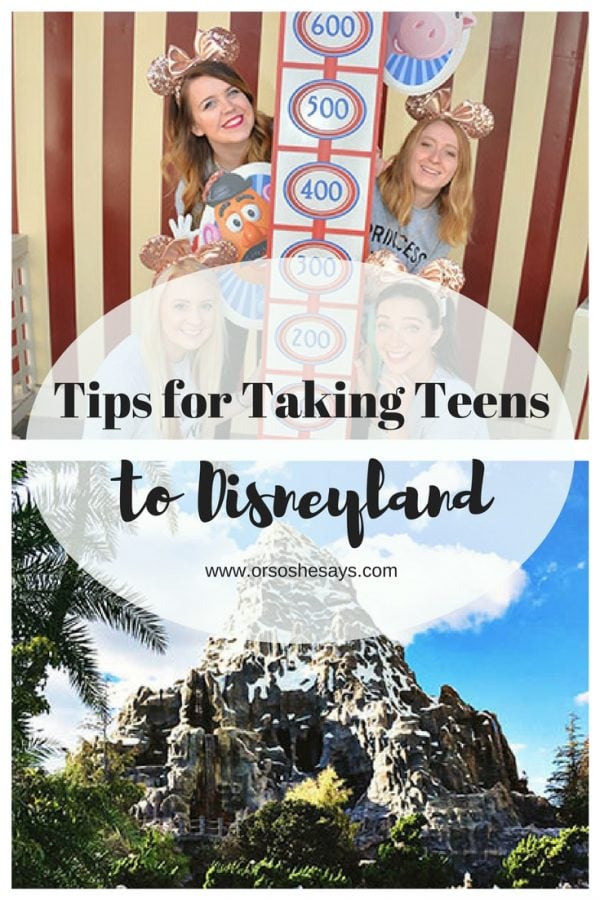 Family Vacation Destination: Top Things for Teens to do at Disney

Most teenagers start to seek adventure and thrills as they get older. Since you don't have to worry about ride height requirements anymore, you can take your teens on all of the attractions that you love going on. Below I've listed some of the top-rated attractions for teenagers at the Disneyland Resort so they have no excuse to grumble about this family vacation destination!
Disneyland Park:
Big Thunder Mountain Railroad – This Disneyland staple is one that teens are sure to love. At this attraction, teens will be able to ride on a fast-moving train through caverns, caves and an old mine. If they're looking for an even bigger thrill, have them ask a cast member if they can sit in the last cart of the train.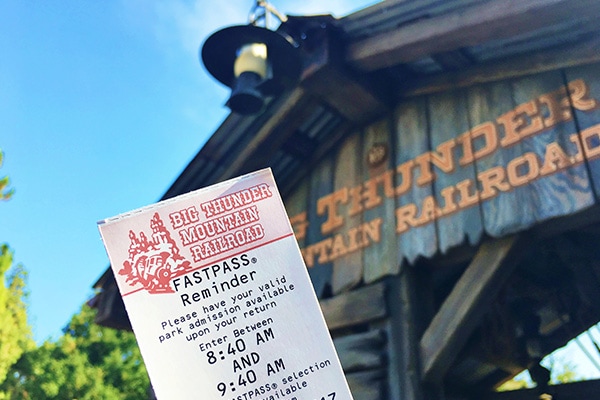 Buzz Lightyear Astro Blasters – While this attraction is fun for everyone of all ages, Buzz Lightyear Astro Blasters seems to be a favorite among teenagers. Here, you'll be able to earn points by blasting targets on your quest to defeat the evil emperor, Zurg. Since this ride is like an immersive video game, teen gamers will want to ride this one over and over again.
Haunted Mansion – This attraction might scare little ones, but it's the perfect Disney attraction to ride with your teen. You'll be able to see ghouls, ghosts and creatures around every twist and turn. Plus if you have teens who love the Tim Burton classic, "A Nightmare Before Christmas", you can enjoy the Haunted Mansion Holiday ride-overlay from mid-September until the beginning of January.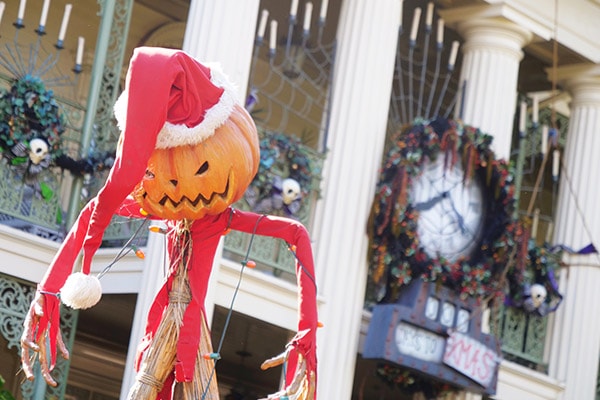 Indiana Jones Adventure – Even if your teenager isn't sure who Indiana Jones is, they will be sure to love this attraction. Located in Adventureland, you can go on a journey with Indy filled with mummies, snakes and thrills to the Temple of the Forbidden Eye. Your teen will love the drops, twists and turns that they'll experience as you simulate driving over a rough terrain. The best part? The transport can fit 12 people, so friends and family can experience it together.
Space Mountain – This family vacation destination wouldn't be complete without the ultimate thrill ride for teens: Space Mountain. Space Mountain is an indoor roller coaster that's completely pitch-black. The only thing your teens will be able to see on this attraction are the stars twinkling in space. This roller coaster is loads of fun and one that your teenagers will want to go on multiple times. Plus, if you visit during Halloween Time at the Disneyland Resort, your teens will be able to experience a spookier version of space mountain called Ghost Galaxy. Here, a space demon chases you as you embark on your journey through space. For teenagers who are looking for the ultimate thrill, Ghost Galaxy will be a winner.
Matterhorn Bobsleds – Take a journey to Switzerland as you embark on icy slopes and encounter a snow monster along the way. Located in Fantasyland, this 6-person attraction is a high-speed thrill that your teenagers will love. This is the perfect ride for tweens and teens to ride while the rest of the family is riding smaller attractions located in Fantasyland.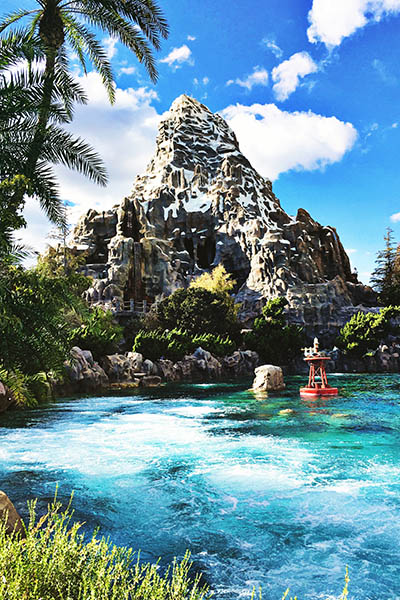 Splash Mountain – Teenagers will love this classic attraction that tells the story of Br'er Rabbit, especially when they plunge down a 50-foot waterfall into a briar patch! Plus, this is a perfect ride for hot California days when you want to cool down and get wet.
Star Tours – Teens can journey to a galaxy "far, far away" on Star Tours. Here, they can see classic Star Wars characters along with familiar faces as they embark on an adventure of a lifetime. Although this isn't your typical attraction, your teens will still be able to enjoy high-energy movements and a glimpse into the Star Wars world.
Family Vacation Destination: California Adventure Park for Teens
Grizzly River Run – Grizzly River Run is another water attraction that's sure to get you soaked! Teens will love this whitewater raft adventure that takes you roaring down the Sierra Nevada mountains. Since you're traveling down a free-floating river, teens will be in for a lot of twists and turns along the way.
Guardians of the Galaxy – Mission: BREAKOUT! – If you have any teens who are Marvel fans, they'll be sure to love Guardians of the Galaxy – Mission: BREAKOUT! Guests will be able to join Rocket on a thrilling mission to rescue the rest of the crew from The Collector's fortress. With breathtaking visuals, sudden drops and rockin' music, this is a great ride for any teenager.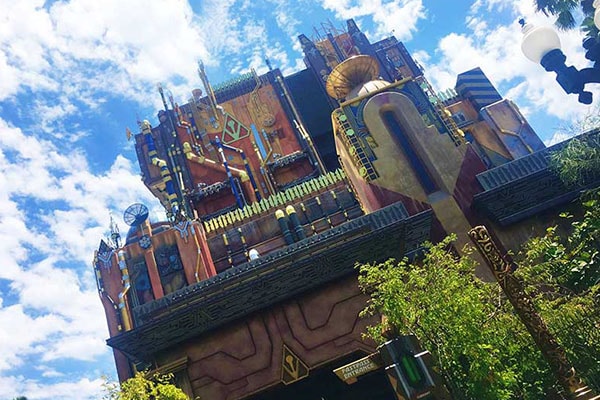 Radiator Springs Racers – In the heart of Radiator Springs, teens will love putting their driving skills to the test at Radiator Springs Racers. Here, you can go on a high-speed adventure while racing against your friends. This is a popular attraction, so we'd recommend getting FastPasses as soon as you can.
Soarin' Around the World – While this ride isn't as thrilling as the rest, it's still one of Disney California Adventure's most popular attractions. Teens will love being able to fly through the sky as you soar over international landmarks and beautiful landscapes. While this attraction does have small drops, the best part is being able to smell lush pine forests, breezy oceans and more!
Toy Story Midway Mania – Like Buzz Lightyear Astro Blasters, teens can team up or compete against each other in this 4-D game featuring Toy Story characters. Plus, they are now offering a FastPass for this fun attraction!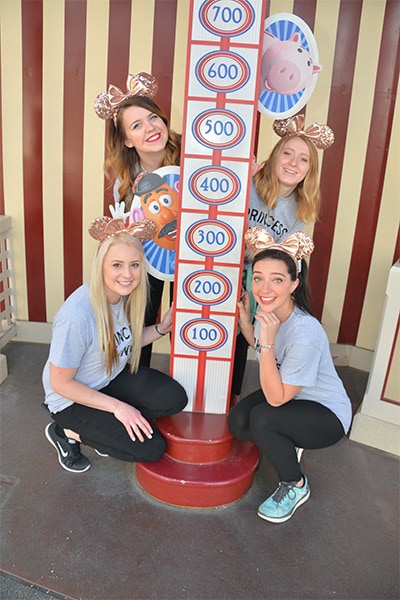 Incredicoaster (Opening on June 23rd, 2018) – Beginning June 23rd, teens will be able to experience the brand-new Incredicoaster. This new coaster will take over for California Screamin' and will feature our favorite super-hero family, The Incredibles. Teenagers will be able to help Mr. and Mrs. Incredible on this thrilling adventure to save baby Jack-Jack.
Teenager Approved Foods for this Family Vacation Destination:
Since most teenagers are growing like crazy, food is an essential part of their day. And what better place to snack and eat delicious grub than at Disneyland? Below, we've listed some restaurants that are teenager approved.
Hungry Bear Restaurant: Located in Frontierland, the Hungry Bear Restaurant has something for everyone. Some of their entrée options include a Turkey Caesar Wrap, Picnic Salad, Fried Fish Sandwich, Chili Cheeseburger and more. Whether your teens are looking for a lighter option or want to eat onion rings and French fries, the Hungry Bear will have it.
Flo's V8 Café: Flo's V8 Café is home to delicious food and one of the best views at DCA. Located outside of Radiator Springs Racers, teens can chow down on a Turkey Dip sandwich, BBQ Pork Ribs or a Citrus Turkey Salad. Flo's V8 also offers breakfast too, so keep that in mind if your teen needs a little more fuel in the morning.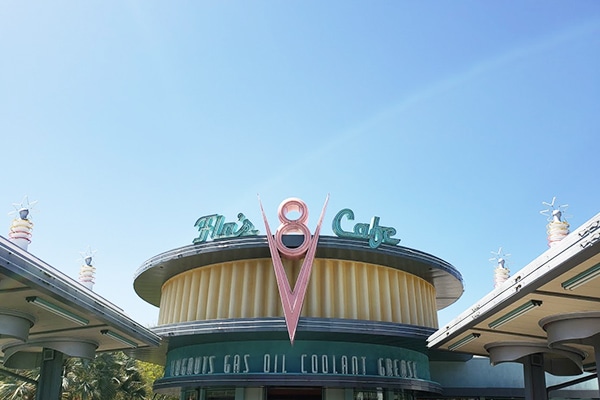 Stage Door Café: Of course, a trip to Disneyland isn't complete without a famous Hand-dipped Corn Dog. And what teenager doesn't like fried foods? The best place that I've found to get a Hand-dipped Corn Dog is the Stage Door Café located in Frontierland. Not only is it less expensive than the Corn Dog cart on Main Street, but it also includes the option of Sliced Apples or Fries. If your teen is looking for a Corn Dog, this is the place to go.
Boardwalk Pizza & Pasta: At Disney California Adventure, you'll find a hidden gem located by the Paradise Gardens area. Boardwalk Pizza & Pasta offers a variety of Italian foods that your teens are sure to love. You can get Five-Cheese Ravioli, Spaghetti with Meatballs and a variety of pizzas. The best part? The portions are HUGE which is great for growing teens!
Restaurants on the Pacific Wharf: The Pacific Wharf is a great spot to eat with friends or grab a quick meal to before getting back to the rides. Either way, the Pacific Wharf offers a variety of options for even the pickiest of eaters. Here, you can choose between the Pacific Wharf Café, Lucky Fortune Cookery and Cocina Cucamonga Mexican Grill. All of the restaurants are great and are sure to get a thumbs-up from your teenager.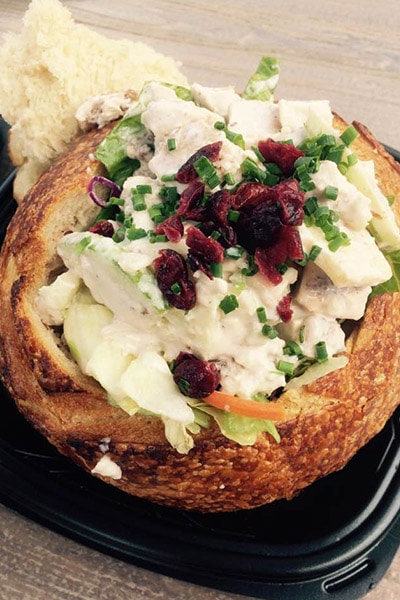 In addition to these fantastic places to eat, you might also want to consider doing a dining package. By this time, your teenager might be "too cool" for a character dining. However, you can always treat them to a World of Color Dessert Party or a Fantasmic! Dining Package. They won't be embarrassed to be seen with the characters and you'll be able to share a special night together.
Last, but certainly not least, Downtown Disney is home to delicious dining options, shopping and entertainment. New to Downtown Disney is Splitsville Luxury Lanes. Not only can you order a variety of pizzas, gourmet burgers and sushi, but you'll be able to test your bowling skills as well.
Teen Entertainment:
Since most teenagers want to ride as many attractions as possible, getting them to watch a parade might be difficult. However, there are a few shows that are great for people of all ages, teens included.
World of Color – Since World of Color premiered in 2010, it's been a fan-favorite for every member of the family. World of Color showcases scenes from beloved Disney and Pixar films projected onto walls of water. Teens be able to see some of their favorite Disney characters and enjoy fountain, fog and laser effects as well. Pair this with nostalgic music from their favorite movies and they'll have an enjoyable time at World of Color.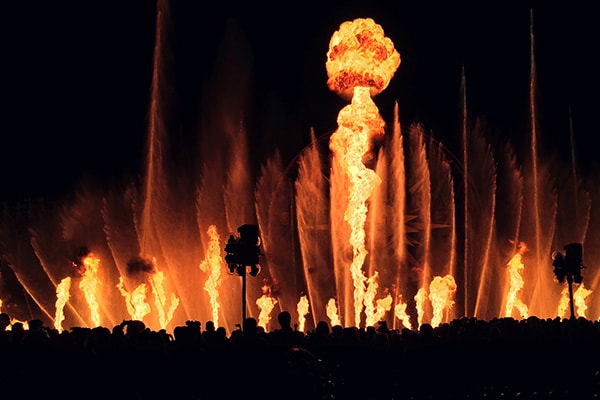 Fantasmic! – Fantasmic! is another nighttime spectacular that will be sure to blow your teenagers away. With innovative technology, pyrotechnics and magical effects, teenagers will be mesmerized by this show. Plus, they'll be able to see appearances from their favorite Disney characters and notorious villains.
Downtown Disney Entertainment – Occasionally you'll be able to find live entertainment in Downtown Disney on select nights. If your teen loves the music scene, then they'll love being able to listen to locals perform on the Downtown Disney Live! Stage.
Now that you know the top things to do in Disneyland with teens, what are you waiting for? The Happiest Place on Earth welcomes everyone; both young, old and all ages in between. You can book your next Disneyland vacation at getawaytoday.com or call 855-GET-AWAY to speak to one of our agents directly. Make sure to use promo code OSSS10 for an additional $10 off your next vacation package. Plus, make sure you take advantage of their Layaway Plan, so you can book your Disneyland vacation dreams as soon as you think of them. Make sure to mention that Or So She Says sent you!
You'll find other great resources for planning a family trip to Disneyland HERE, and three reasons to get your 2018 Disney tickets HERE.