Hi everyone, it's Adelle with Packed with Fun, here to talk to you about one of my favorite treats. As you may have heard, Pandora – The World of Avatar just recently opened at Disney's Animal Kingdom in Walt Disney World and I couldn't be more excited. Luckily, we can not only experience the beauty and wonder of the Na'vi people, but also be able to taste the famous Night Blossom drink. However, if you're not planning on flying on the back of a mountain banshee anytime soon, be sure to check out this quick and easy tutorial on how to create your own Night Blossom drink at home for Avatar night.
The Night Blossom drink is a mixture of tart and sweet, which makes it the perfect delectable treat. Not only is this beverage delicious, but it's beautiful too! With layers of green apple limeade and purple desert pear slush, this treat is certainly Instagram worthy. The best part? This treat is topped with passion fruit boba balls, making this an even more unique treat. This drink is perfect for a hot summer day, or even when you just feel like treating yourself.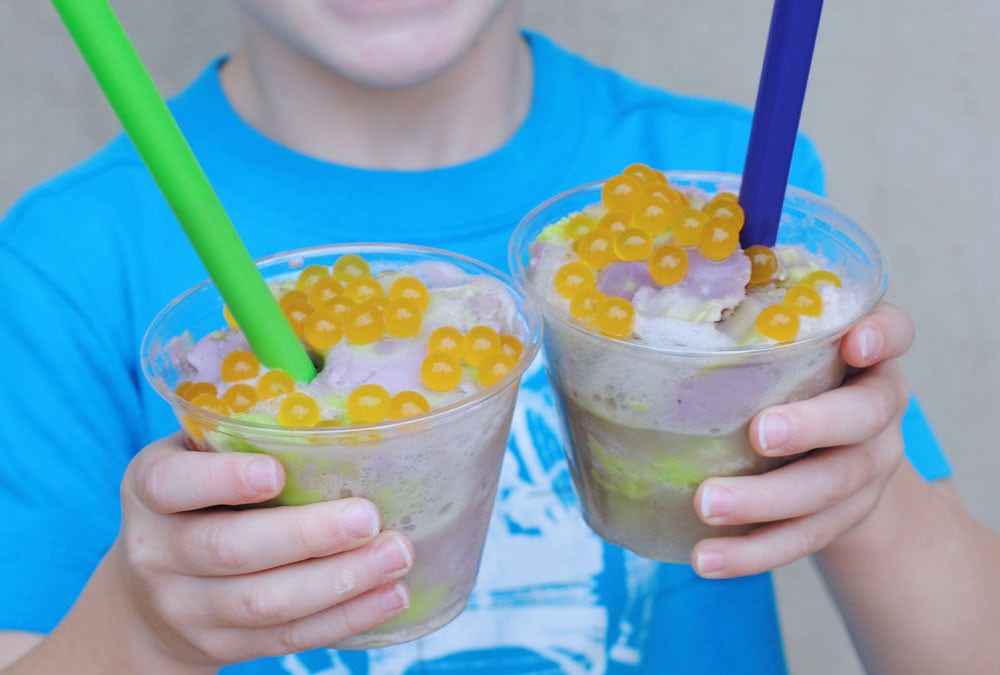 But since you may not have all of those exotic ingredients hanging out in your pantry, I've created an even easier, kid approved version. All you'll need to do is follow the steps I've placed below:
DIY Night Blossom Drink Recipe:
Lime Rickey Sherbet
Sprite (or your favorite Lemon-Lime soda)
Boba Balls (Passion Fruit)
Milkshake Straws (Thick)
In order to make this treat, you'll want to start by scooping some Lime Rickey sherbet into a cup. If you want a sugar rush, you can certainly put more ice cream into your drink. If you're unable to find Lime Rickey flavored ice cream in your area, make sure you get another bright colored sherbet instead. This is key to making the perfect blend of tart and sweet!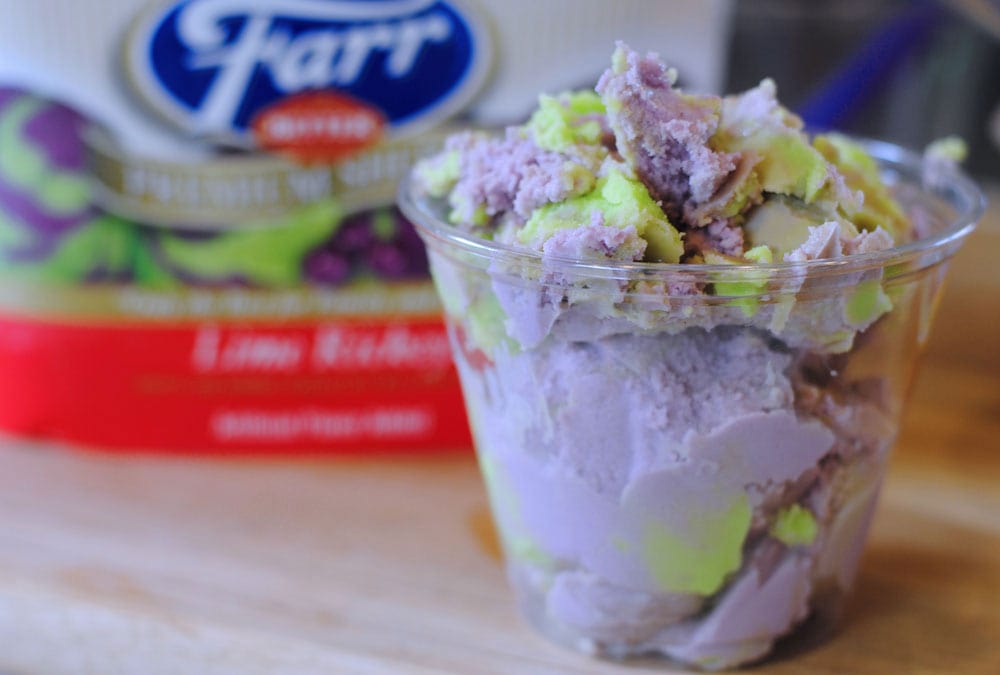 Now, you will want to pour some Sprite on top of the sherbet. If you prefer another lemon-lime soda over Sprite, feel free to use that instead. This will make the drink bubble and give it a delicious flavor.
Then, you'll want to get out the passion fruit flavored boba balls. These really give the Night Blossom drink that "wow" factor. This is my favorite part of the drink, so put in as many as you'd like. Not only are these fun to eat, but they are pretty inexpensive. I was able to find mine on Amazon in a three flavor pack.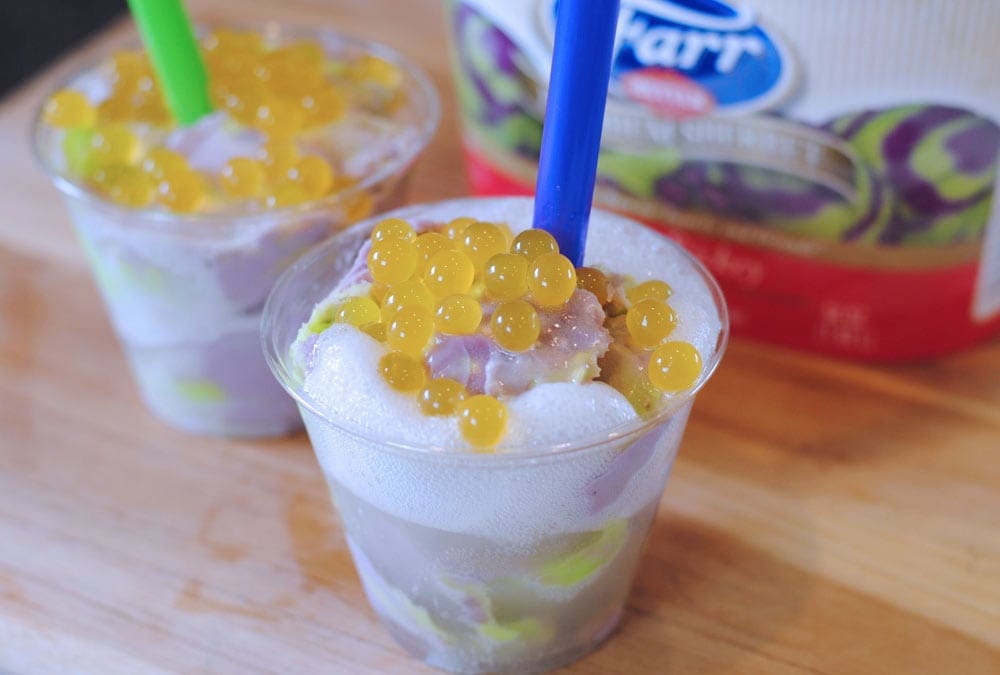 All that's left to do is stick in the straw and enjoy your delectable Night Blossom drink! After drinking this, you're sure to become a true Na'vi Avatar.
If you're planning on traveling to the Walt Disney World Resort soon, make sure you try one in real life. The Night Blossom beverage can be found at the Pongu Pongu Lounge in Pandora – The World of Avatar at Disney's Animal Kingdom park. If you didn't know, Pongu Pongu translates into "party, party" in Na'vi, so you know you'll have a good time when you drink it!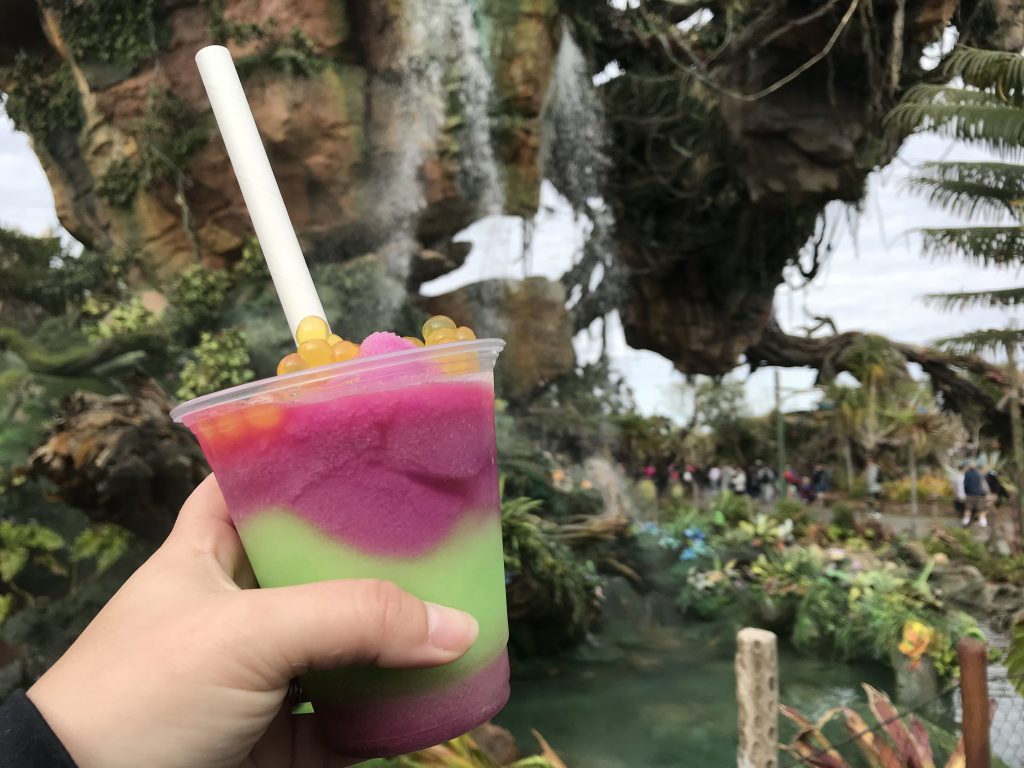 In addition to the delicious sweets and treats, Pandora – The World of Avatar at Disney's Animal Kingdom is full of wonder and adventure. While you're there, be sure to experience the Na'vi River Journey and Avatar Flight of Passage, where you can discover what's like to actually fly a mountain banshee! You won't want to miss out on all of the memories and fun when you visit Pandora – The World of Avatar.
If you haven't booked your Walt Disney World vacation yet, be sure to contact Get Away Today. Not only are their agents experts on everything at the Walt Disney World Resort, but you'll be able to get the best deal. From discounted Walt Disney World tickets and hotel specials, you'll be able to experience all of the magic at a fraction of the cost. Book online at getawaytoday.com or call 855-GET-AWAY to speak to a travel expert directly. Make sure to mention that Or So She Says sent you!
Be sure to try some of our other amazing Disneyland-inspired recipes, too!
Mickey Treats – Perfect for Spring Holidays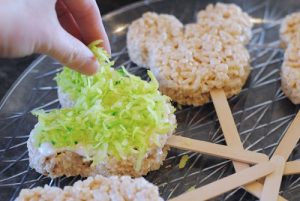 Mickey Mouse Ice Cream Bars – Make Your Own!