With the new Star Wars movie coming out, as well as Star Wars: Galaxy's Edge opening in Disneyland at the end of this month, we've got Star Wars on the brain at Get Away Today! All this talk of Star Wars got Adelle thinking about what kind of Star Wars snack you could have at a Star Wars party. Check out what she came up with!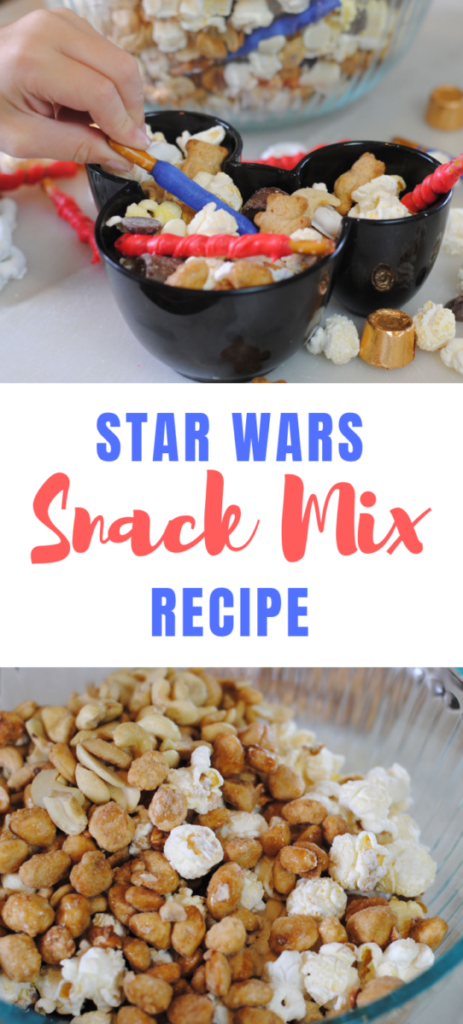 Hello everyone! It's Adelle from Get Away Today. I want to share my recipe for making this yummy Star Wars snack, that is probably a lot easier than you expect. This Star Wars snack includes pretzel light sabers, Ewoks and Storm Troopers, princess buns and light and dark side chocolate, and is sure to be the best snack in the galaxy!
Star Wars Snack Mix
Whether you are having a Star Wars themed birthday party, a summer kick-off bash or a Star Wars viewing party, this Star Wars snack would be the perfect addition to the menu.
Star Wars Snack Mix Shopping List:
White Chocolate Pretzels
Pretzel Sticks
Colored Melting Chocolate (blue and red, ideally)
White Chocolate Chips
Dark Chocolate Chips
White Chocolate Popcorn
Rolos
Teddy Grahams
Mixed Nuts
While there are several specific ingredients that make this Star Wars snack authentic, the rest of the ingredients are there to boost flavor. If there's something on my shopping list that isn't popular with your family, you can replace it with something else. Also, the only really involved part of this Star Wars snack mix is dipping the pretzels in chocolate so they resemble lightsabers. Just be sure you use actual melting chocolate since it's a lot easier to work with than just regular chocolate chips.
Star Wars Snack Mix – Getting Started
Cover a baking sheet with parchment paper. You'll use this to allow your chocolate to set once you've dipped your pretzels. Melt the colored chocolate in a microwave safe dish. Dip the end of the pretzel into the warm smooth chocolate. Cover at least 3/4 of the pretzel stick with chocolate. Allow the excess chocolate to drip off the pretzel.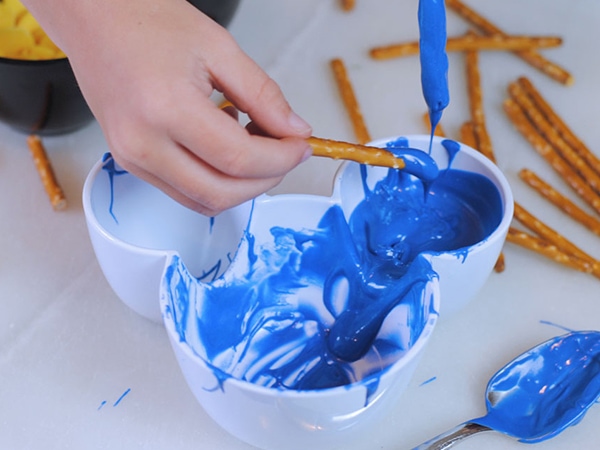 Once dipped, place pretzel lightsabers on the parchment paper to set. Do this with both colors of the melting chocolate (light and dark side!)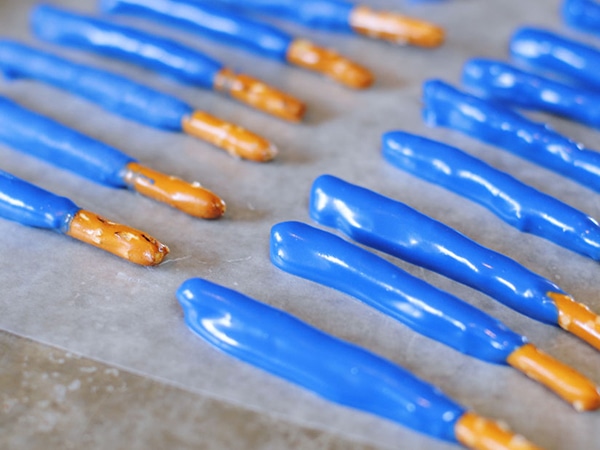 I have a simple ingredient that you can use to represent Ewoks. How about Teddy Grahams?! Isn't that perfect? And so easy for you as they don't require any embellishment. Those little bears already resemble Ewoks. You could use any flavor you want, although the chocolate chip ones might cause people to wonder if your Ewoks caught an intergalactic illness.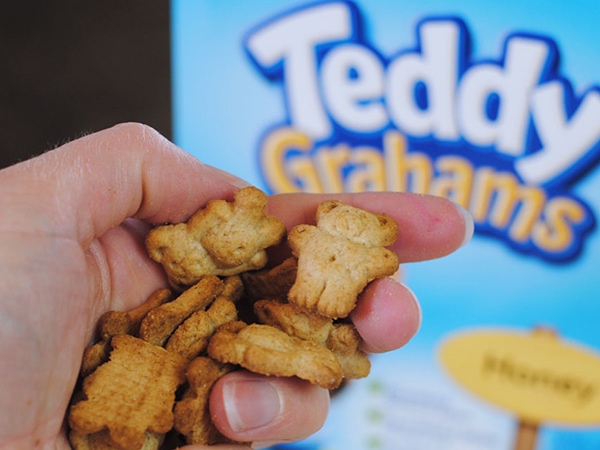 To continue the theme in this Star Wars snack, you need to represent the light side and the dark side! So, put an equal amount of white chocolate chips and dark chocolate chips into the mix. Unless you have a tendency to pull to the dark side…then feel free to toss in a few extra dark ones! You could also do a mix of butterscotch and chocolate chips if that's your preference.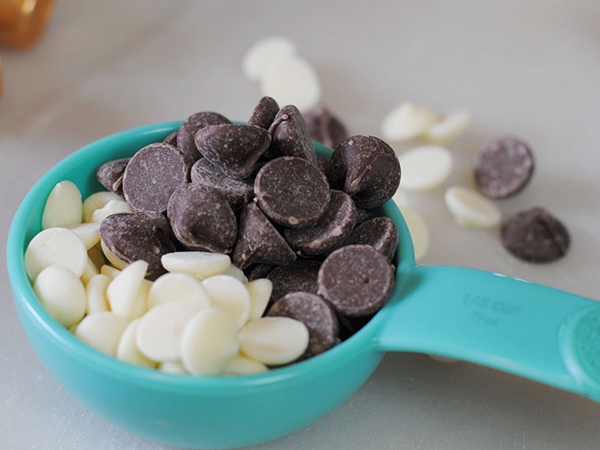 Representing iconic Princess Leia in this Star Wars snack is Rolos. While she may be all grown up, and moved on from her bun-like hairstyle, I still felt Rolos were appropriate. And who wouldn't want a little caramel in their snack mix, anyway? Add some unwrapped Rolos Princess Leia buns to your snack mix.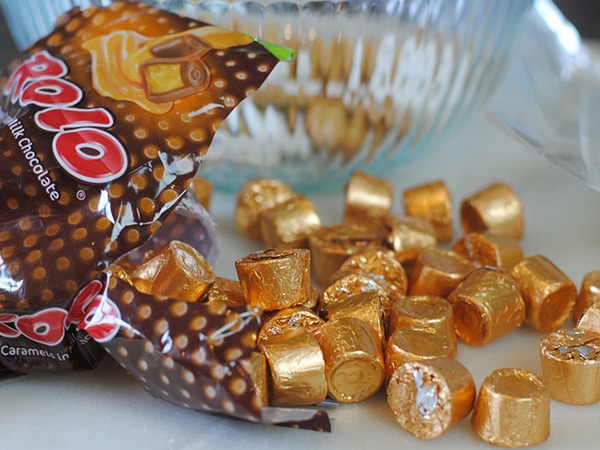 Can't have Star Wars without a visit from the Storm Troopers. My favorite Storm Trooper is Finn. Does he still count as a Storm Trooper?! I used yogurt covered pretzels as storm troopers. You have to use your Disney imagination to see it, but they do kind of look like the troopers helmet. Right?!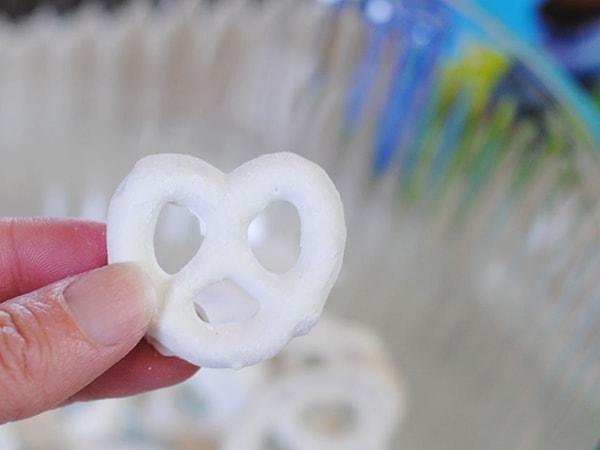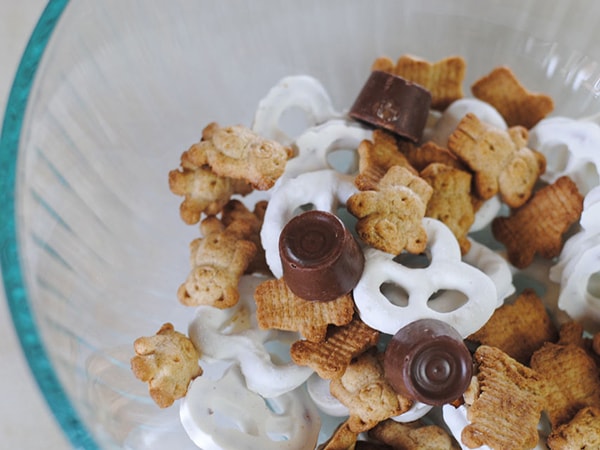 The rest of the ingredients I added are just tasty filler. I'm fond of white chocolate popcorn, butter toffee peanuts, salted cashews, and sesame sticks. The ratio is not set in stone. Just dump things in until it looks right to your taste buds.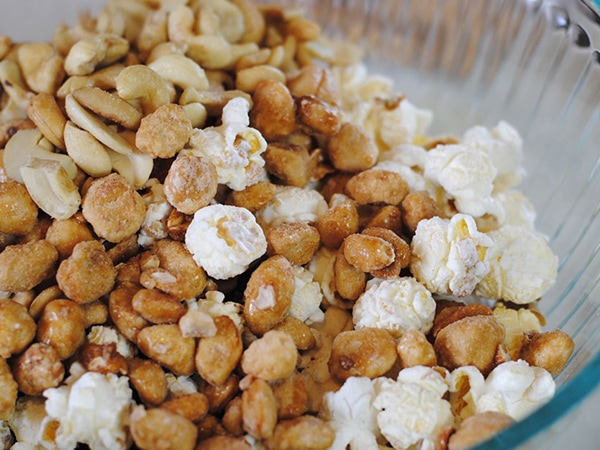 I placed the lightsabers in at the very end to ensure that they didn't get broken. Hate to have the hard work of dipping them go to waste.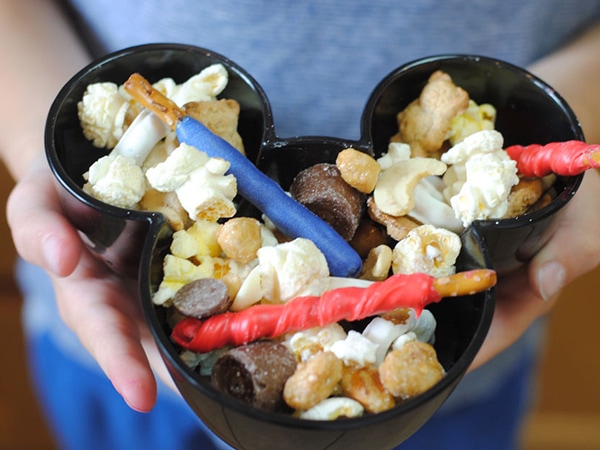 I'm sure that whatever snack combo you use, your Star Wars mix will be delicious. Do you have any ideas for items that could represent Star Wars characters? Gummies might be a fun way to add Java the Hut into your snack mix!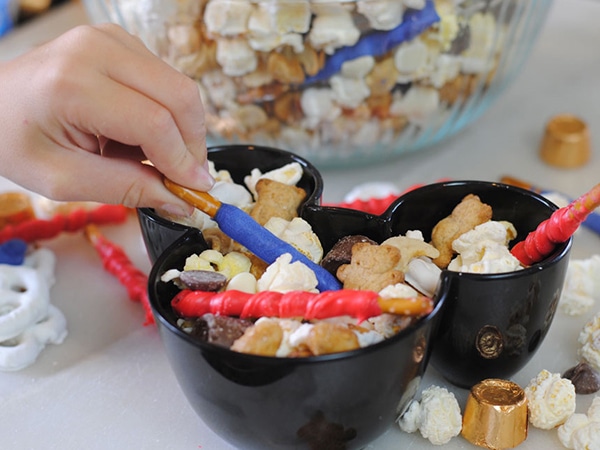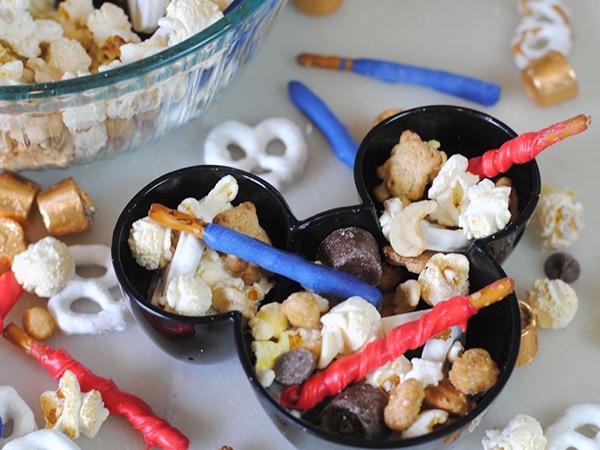 If you want to head to Star Wars: Galaxy's Edge and try all the new foods Disney is unveiling, you can still get no-cost reservations to do so between May 31 and June 23, 2019! If you book a stay at one of the three Disneyland Resort Hotels at that time, you are automatically issued a 4-hour reservation to Star Wars: Galaxy's Edge. Head over to www.getawaytoday.com to book online, or call an agent directly at 855-GET-AWAY. You can also purchase discount Disneyland tickets for a visit later in the year when Galaxy's Edge reservations are not required, and you won't have a time limit on your exploration of this new land. Plus, for travel after June 23, 2019, you can purchase 5-day Disneyland tickets for the price of 4 days with Get Away Today!