Have you been wondering about Disneyland's Star Wars Galaxy's Edge and how to get the best deal on your trip?? Look no further, my friend. One of my favorite things about this blog is that we have the experts at Get Away Today committed to sharing the inside scoop with us on all things Disneyland every month. We feel SO lucky and have loved having them for YEARS! Not only are they up on all the happenings at Disneyland, they know what's happening even BEFORE the rest of us do. That's their big thing… Disneyland. Not only will they book you the best Disneyland vacation possible (for no additional charge!!), but they will tell you everything you need and want to know. They study the resort inside and out and visit it on a regular basis.
Anyway, so let's get to it… what has everyone talking right now…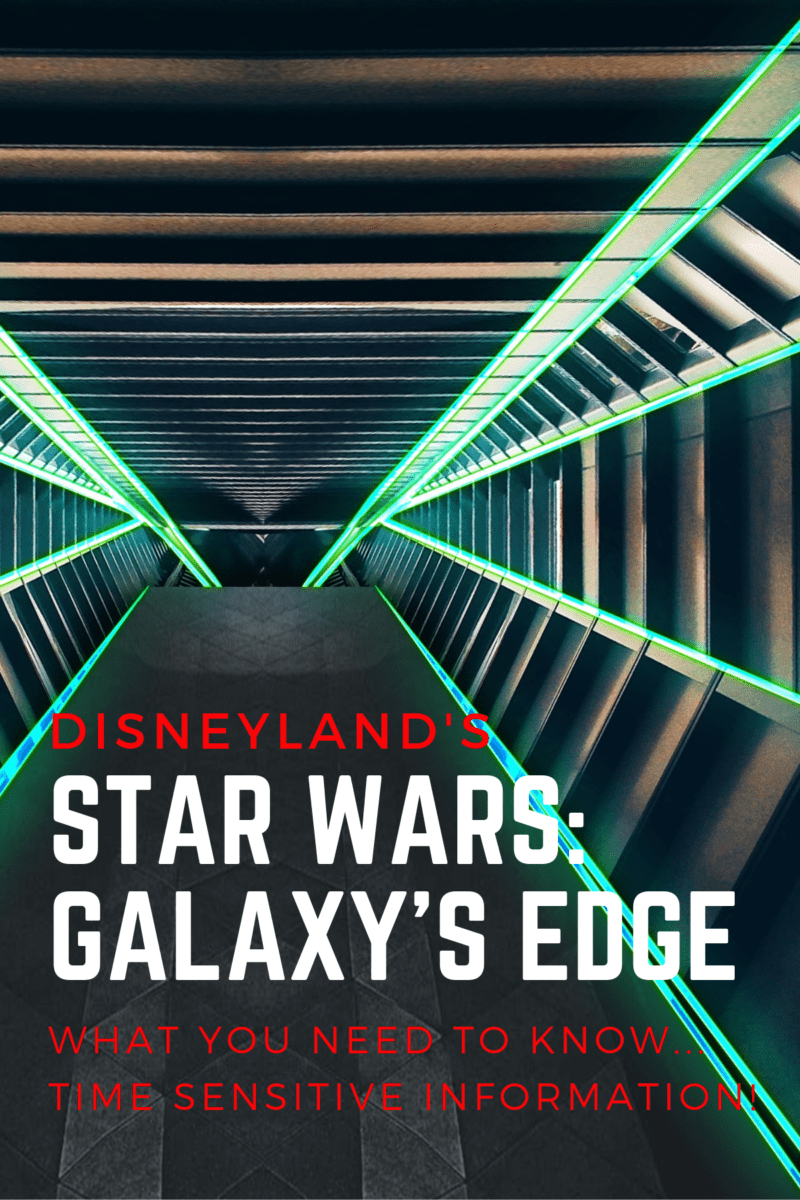 Disneyland's Star Wars Galaxy's Edge!
Key things you will want to know:
Star Wars: Galaxy's Edge Boarding Pass System June 24th and Beyond
Beginning June 24, 2019, guests will have the opportunity to visit Galaxy's Edge via a virtual line. Guests may enter the virtual queue once they are inside Disneyland Park. You can find more details on how that will work here: DISNEYLAND VIRTUAL LINE INFORMATION
Specials for Star Wars: Galaxy's Edge
The best specials for Star Wars: Galaxy's Edge include the 5th Day Free Disneyland Resort tickets, Extra Night Free hotel specials and the Layaway Plan that allows you to hold your vacation for just $175 down.
Star Wars: Galaxy's Edge Reservations for May 31 – June 23, 2019
If you can't wait until June 24th, you can still get a "sold out" reservation to enter Galaxy's Edge by staying at one of the Disneyland Resort Hotels between May 31 – June 23, 2019. Here are the current available dates that include an automatic reservation to Galaxy's Edge:
For more information on Disneyland's Star Wars Galaxy's Edge, check out:
Additional Social Share Images: