Hi everyone! I'm Kiki from Kiki and Company and I am thrilled to be back here again to share a new visiting teaching printable this month. Wasn't General Conference last month so great?! For those who don't know what General Conference is, as a member of the Church of Jesus Christ of Latter-Day Saints, we meet together two times a year as a whole church to listen to the leaders from our church give us guidance and direction. It really is such an amazing weekend and one I so look forward to.
For this month's visiting teaching printable, I chose Thomas S. Monson's talk "Guided Safely Home" to make a printable (remember, you can choose your favorite talk or one that would impact the ladies you visit teach most). I love this quote: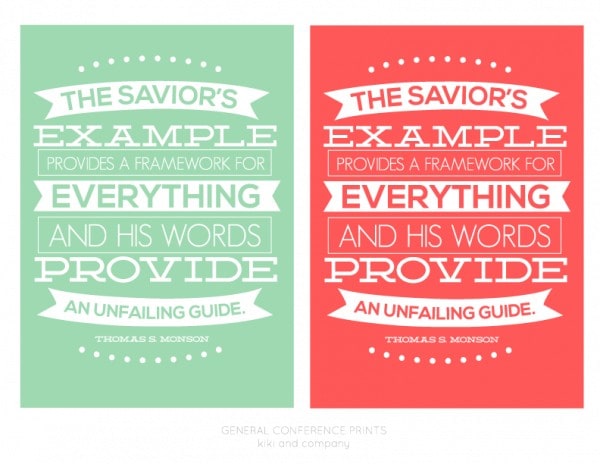 In this uncertain world, the one thing that I can count on to be there is my Savior. He has and will continue to guide us back to Him if we let him and have felt that so much in my life.
To download this freebie for you or anyone else you think could use it, click on the link below:
I hope you have a wonderful month!
…..
To find other General Conference prints from Kiki and Company, click on the links below:
Nothing else, can make of us what He can.
The process of gathering light: