Hi! I'm Holly from Bits of Everything. I'm so excited to share a Thanksgiving project with you today! I know you are already worrying about the food, but do you have something cute for your little ones to wear? This turkey onesie tutorial will get you going on a quick, easy, and fun craft for the Holiday. Let's get going.
Supplies needed: Plain white onesie or shirt, fabric scraps, wunder under, brown thread.
First, download the Turkey Template. I made this size of turkey for a 6-9 month sized onesie. You could increase or decrease the size of the turkey depending on what size fits your shirt the best. Next, trace the template pieces onto the wonder under. Trace 1 body and 11 feathers.
Now you can iron the wunder under to the wrong side of your fabric scraps.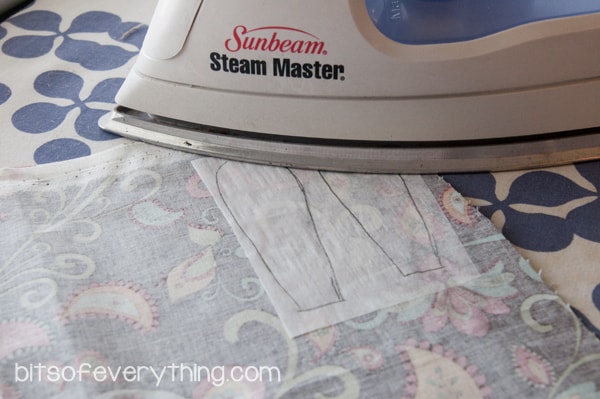 Then, cut your shapes out along your traced lines.
Once you have cut out all your pieces, you are ready to peel off the paper layer of the wonder under and arrange your turkey and feathers to your liking on your shirt. When you have it perfectly in place, iron it on. Now that it won't move around, stitch around body and feathers with your sewing machine. The final step is stitching the eyes, beak, and feet by hand with brown thread.
I just love this cute little turkey. Have a great Thanksgiving!
Other Thanksgiving ideas for you: Neighborhood Thankful Tree, Thanksgiving Banner, and Printable Leaves.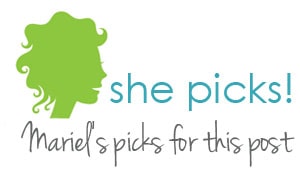 * While we're on the subject of children's clothing (cute turkey onesie, right?!?) I shared this on Facebook last night, but my MOST FAVORITE shoes for older babies to toddlers are from Stride Rite. They fit the little ones so good and are nice and flexible… and cute! (For the next few days, they're actually doing a BOGO 40% off sale!)
* This is such an ADORABLE children's book for Thanksgiving! Turkey Trouble is all about a turkey trying to disguise himself in funny ways, so he doesn't get eaten for dinner. Best seller, too!
* These Thanksgiving rubber duckies would be SO CUTE on the 'Kid's Table' for your dinner! Set a name card on the plate with one of these on top. Fun!