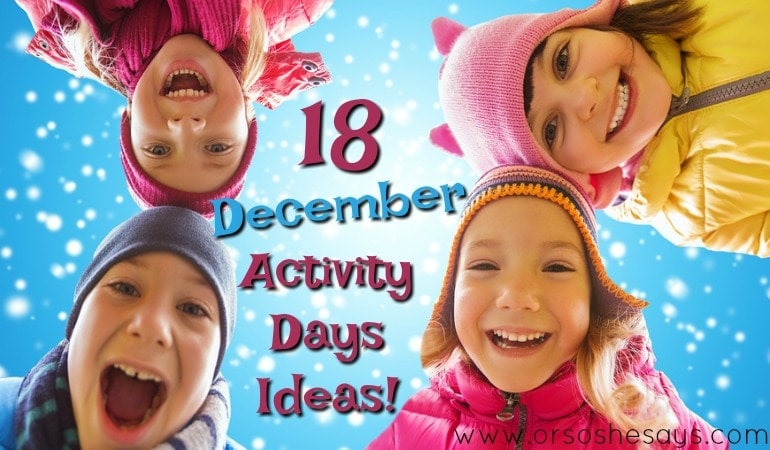 Activity Days is a fun group held twice a month for girls ages 8-11 led by the church of Jesus Christ of Latter Day Saints. The activities build testimonies, strengthen families, and create unity and personal growth. And guess what? You don't have to be LDS to attend! I found 18 December Activity Days ideas that are perfect for the month. Trust me, they are so awesome you'll wish you could hold activities every week!
18 December Activity Days Ideas!
You can never have too many Christmas decorations and it's way more fun when you make them yourself (Though there are also great quality cheap living room furniture also). The girls will have a blast making these cute rustic wood presents. And they are so simple!
Rustic Wood Presents (orsoshesays.com)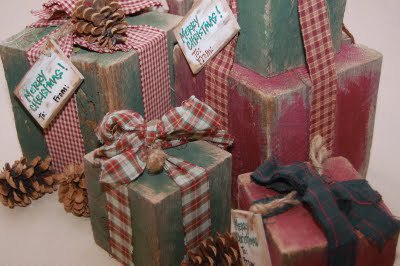 It will be exciting to see what kind of nice things the girls come up with for this activity. Each link contains something kind you can do that day for example: do the dishes, make a card for a family member, do your chores without being asked, etc. What a great way to get into the spirit of service.
Nice List Advent Calendar (orsoshesays.com)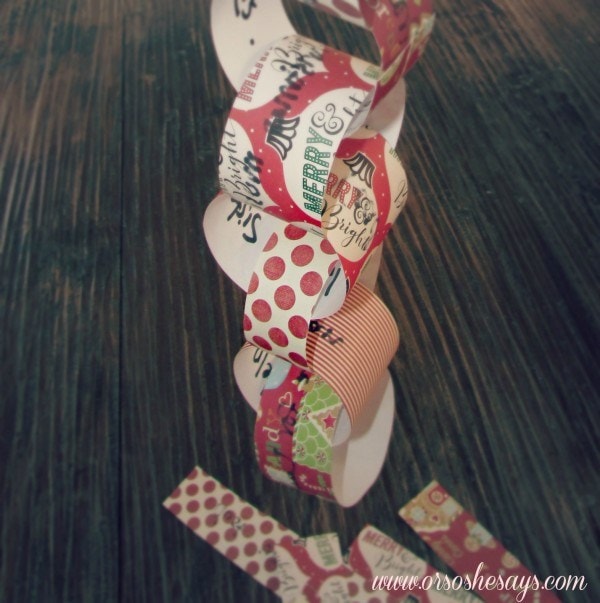 What a fun idea to create this nativity kit with the girls to share with their families. Each day includes a nativity piece and related scripture.
Nativity 12 days of Christmas (overthebigmoon.com)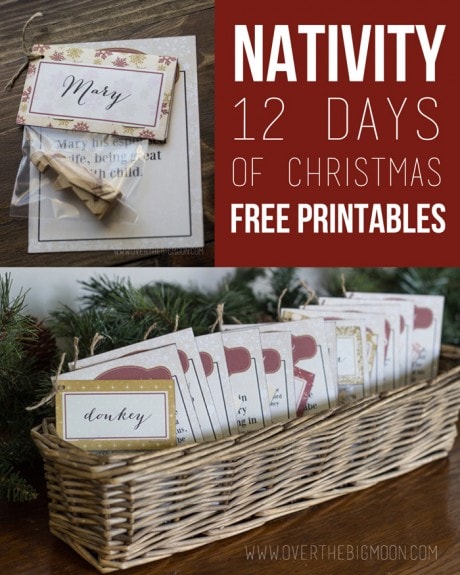 This Nativity is just adorable and so simple to make! For the perfect activity days craft make this nativity! You can't go wrong!
Simple Christmas Nativity (serving-pink-lemonade.com)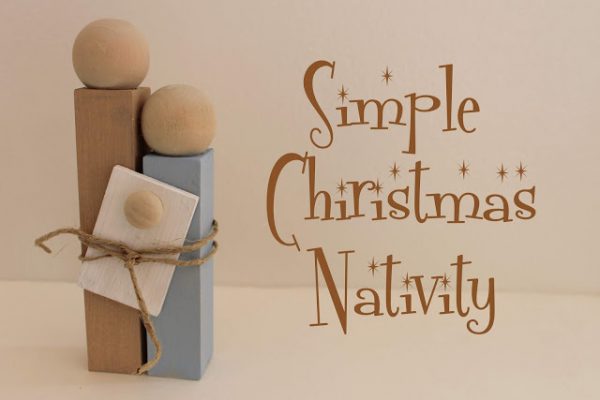 Everyone needs to know some dessert making skills. How about a dessert night, choose your favorites to make and enjoy!!
25 Christmas Desserts (orsoshesays.com)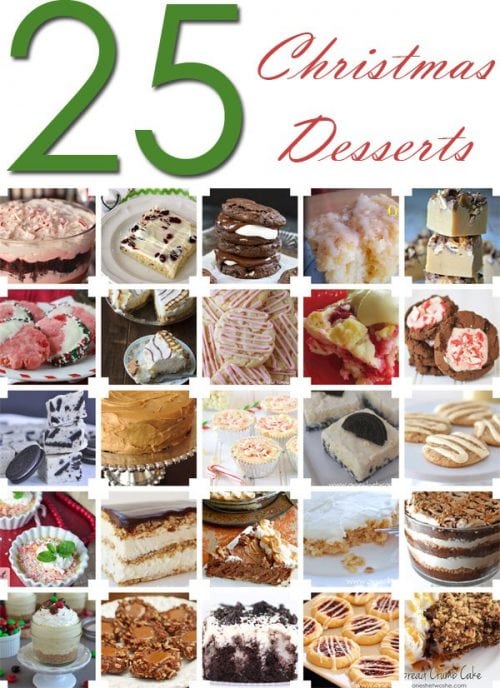 This advent calendar would be so fun and simple to make with the girls! 25 days worth of service ideas to share with their families!
25 Days of Service (nourishingjoy.com)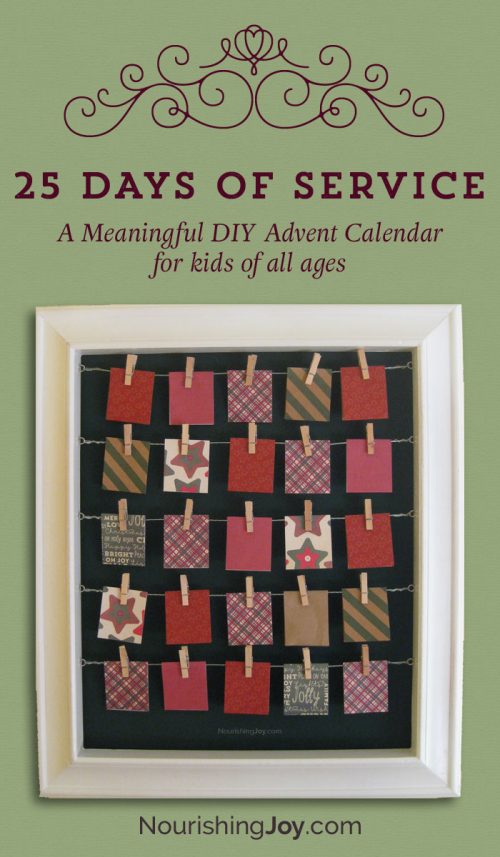 What a great way to share your love for your girls! It includes a PDF file all ready for you to print! Each day gives the girls a simple challenge bringing them closer to Christ.
12 Days Closer to Christ (youngliving.com)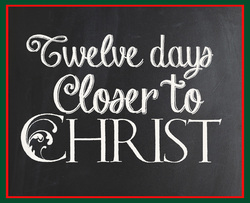 Who doesn't love talking about and sharing their favorite things?! A favorite things party is a great way to share their favorite things with their friends!
Favorite Things Party (bloglovin.com)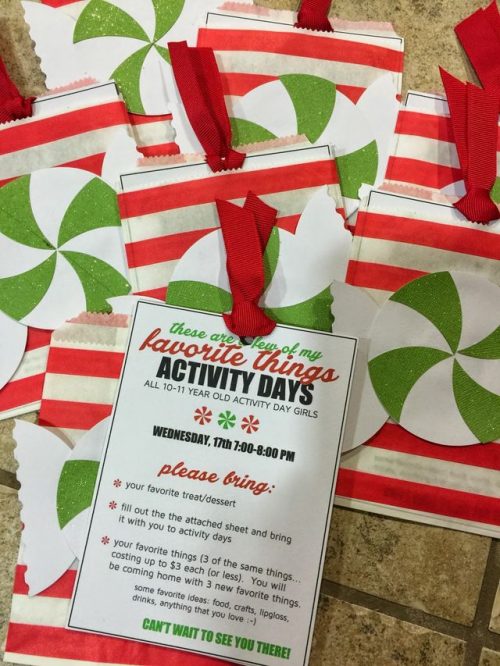 This idea gives the girls a chance to figure out a cookie recipe using scriptures! They'll love working together and really love eating the cookies when finished!
Scripture Cookies (marcicoombs.com)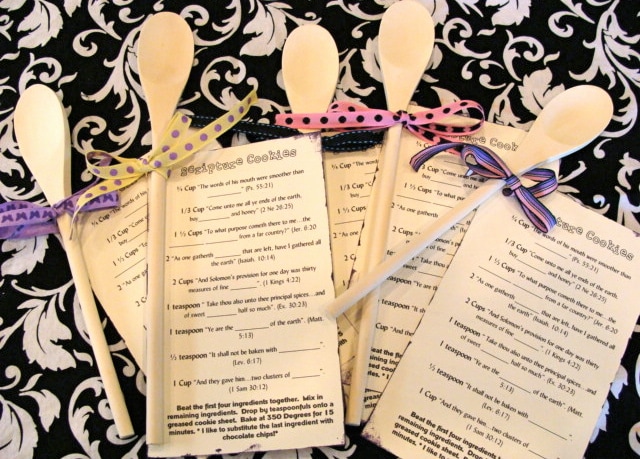 This activity will encourage service within the families. The girls will have a blast decorating their stars!
Service Stars (kolettehall.wordpress.com)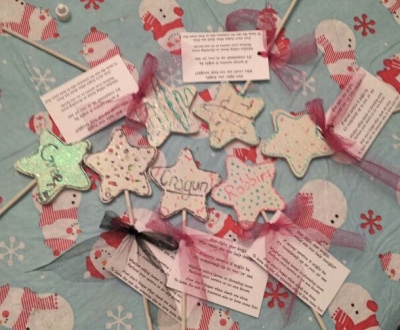 Here's an edible treat the girls can make! They can then give it to those you want to show gratitude to…your mailman, neighbor, teacher… So Cute!!
Hot Chocolate Snow Globe (orsoshesays.com)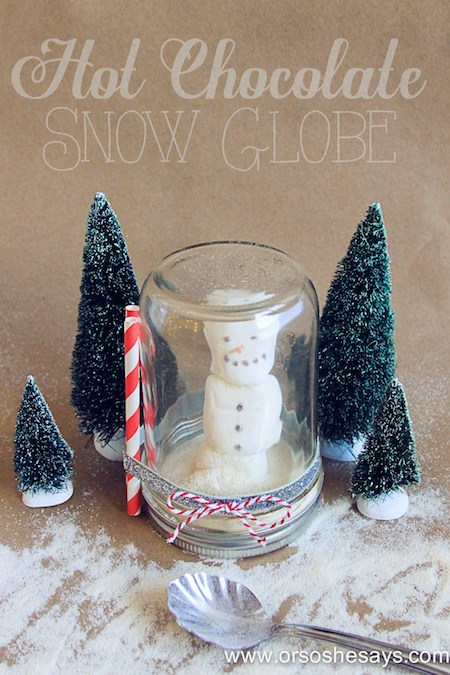 Have the girls make and/or decorate a while stocking. They will be able to come up with their own gift to give to Jesus like; remembering to pray daily, reading scriptures, etc.
A Stocking for Jesus (orsoshesays.com)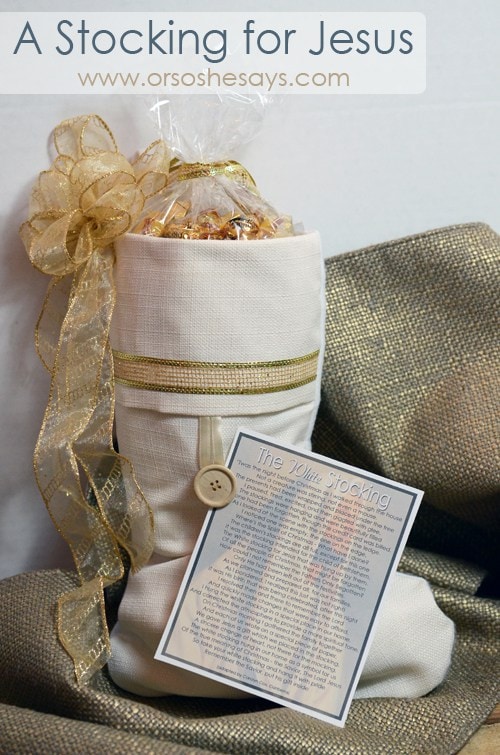 I love anything reminding us to remember Christ. The girls will love this simple craft to add to their Christmas decor!
Keep Christ in Christmas (occasionallycrafty.com)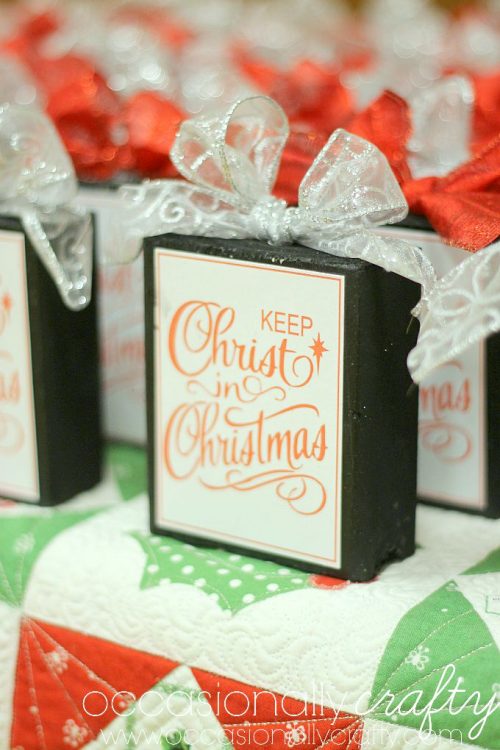 Tell the Christmas story while the girls make a beautiful bead bracelet! Each bead represents a part of the story.
Christmas story bracelets (sevenofusalways.blogspot.co.nz)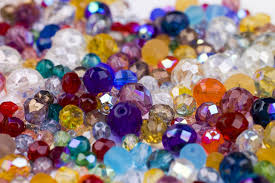 Make a craft then eat it! Provide a little hot chocolate and it's the perfect winter activity!
Marshmallow Snowman Treats (orsoshesays.com)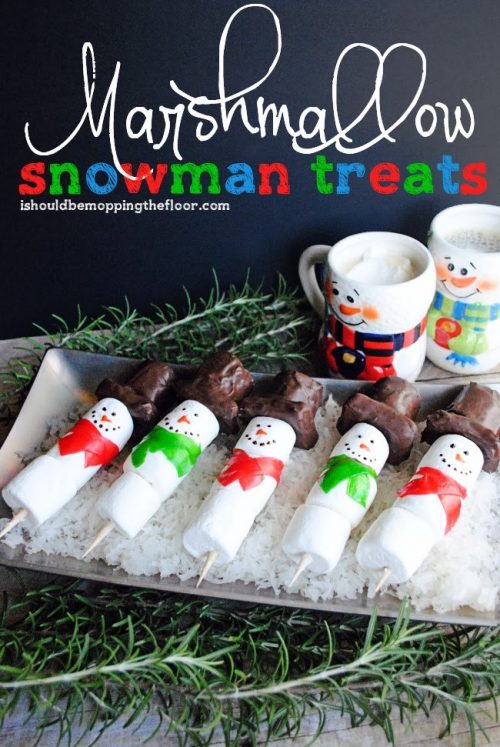 A popcorn party! Make popcorn together while discussing appropriate media! We all love learning life lessons while eating!
Popcorn Making & Media Viewing (yourhomebasedmom.com)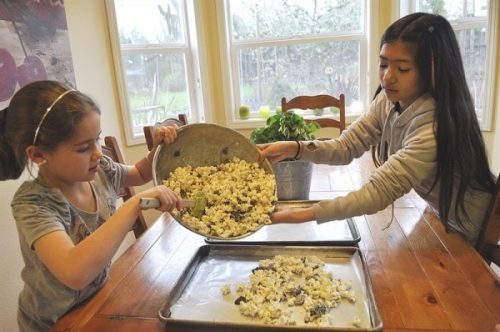 These sleigh ornaments are adorable and so simple to make! This makes for a perfect activity in December!
Rustic Wooden Sled Ornament (firefliesandmudpies.com)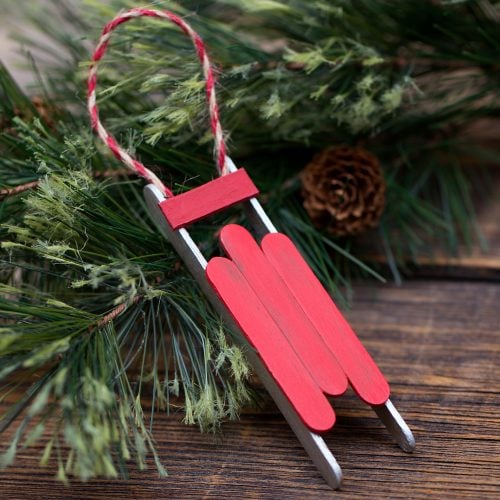 Look into this idea, it will definitely make you tear up. The girls will be able to get a glimpse of the rejection Mary and Joseph felt then feel the spirit when they find the live Nativity!
No Room at the Inn Activity (goforwardwithfaith.blogspot.com)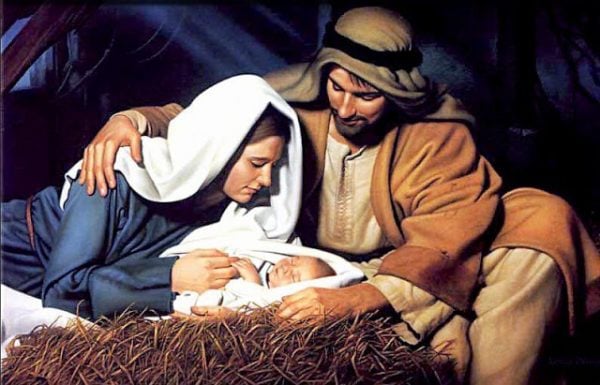 Save this post for later by pinning this image:

If you loved this post, check out:
The Symbols of Christmas Family Home Evening
12 Days of Christmas Family Fun