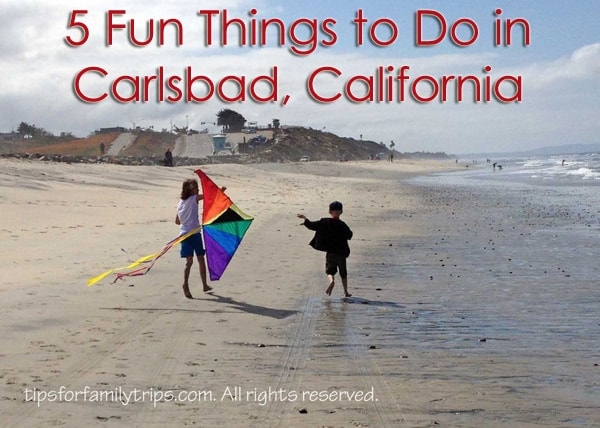 Carlsbad, California is a family-friendly beach town located about 35 miles north of San Diego. Many families know it as the home of LEGOLAND California Resort. However, Carlsbad has lots of other fun activities too, making it worthwhile to make Carlsbad the base for your next Southern California vacation.
Here are five favorite family things to do in Carlsbad, California:
1. LEGOLAND California Resort
LEGOLAND California Resort was a slam dunk for my kids, ages 8 and 6. Its roller coasters, playgrounds and shows are perfect for kids their age. Teens and adults may find the rides tame, but anyone with any interest in LEGOS will likely get a kick out of the LEGO structures throughout the park. Don't miss Miniland, where famous cities, the worlds of Star Wars, and busts of famous historical figures have been recreated entirely in LEGOS.
For more of my tips for visiting LEGOLAND California Resort, check out my 10 Tips for Visiting LEGOLAND California Resort at TipsforFamilyTrips.com.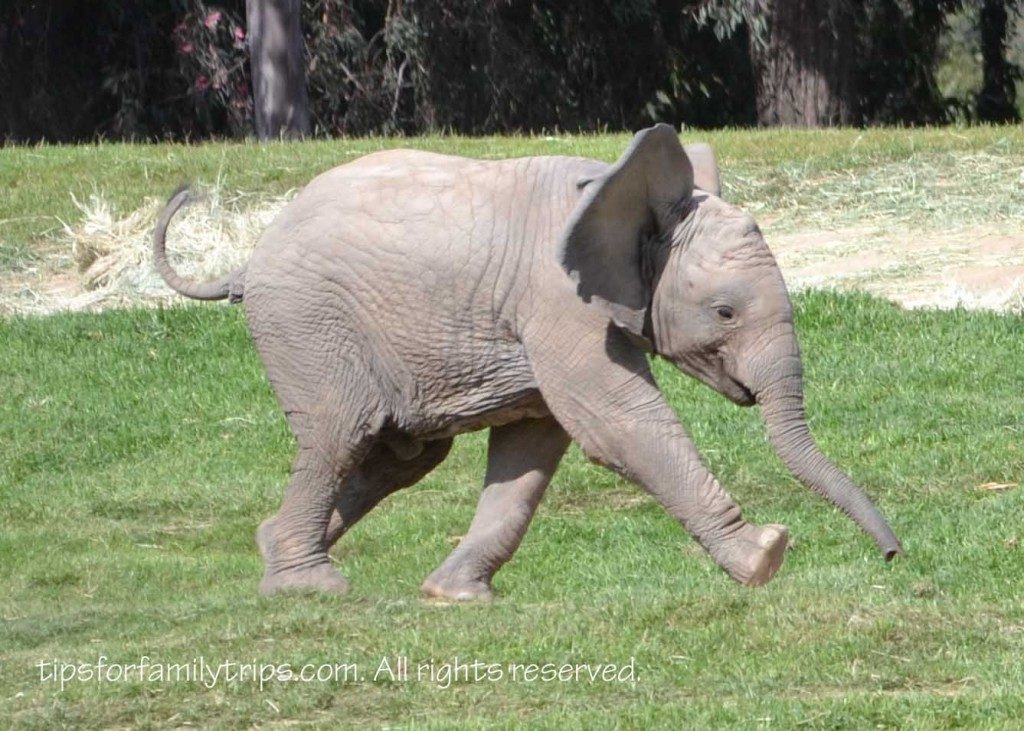 2. San Diego Zoo Safari Park
The San Diego Zoo Safari Park is unlike any zoo I've ever seen, including its sister park, the world-famous San Diego Zoo. Covering 1,800 acres, the Safari Park has plenty of space for its 2,600 animals to roam as they would in the wild. Half the park has been set aside as a preserve for native plants and animals.
The Safari Park has exhibits and viewing areas for lions, elephants, and other exotic animals, but another thing that sets it apart from other zoos are the experiences that it offers its guests. The entrance fee includes a tram ride through the "savanna" where giraffes mingle with gazelle, Cape buffalo and rhinoceros. It also includes general admission to Shiley's Cheetah Run, where you can see a cheetah run at speeds up to 70 mph.
Guests also have the opportunity to feed giraffes, meet a cheetah up close, ride a zip line over the zoo, or stay overnight in the zoo for an additional cost. The San Diego Zoo Safari Park is located in Escondido, about 20 minutes' drive from Carlsbad.
Read more about visiting the San Diego Safari Park here.
3. The Beach
Carlsbad is home to three beaches, which are all operated by the California State Parks Department. Many of Carlsbad's hotels are located across Carlsbad Boulevard from the beach, making it easy to walk to the beach without the hassle of finding parking. If you are not staying within walking distance, free and paid parking are available. Carlsbad's beach amenities may include restrooms, showers, lifeguard, and camping, depending on which section of the beaches you choose.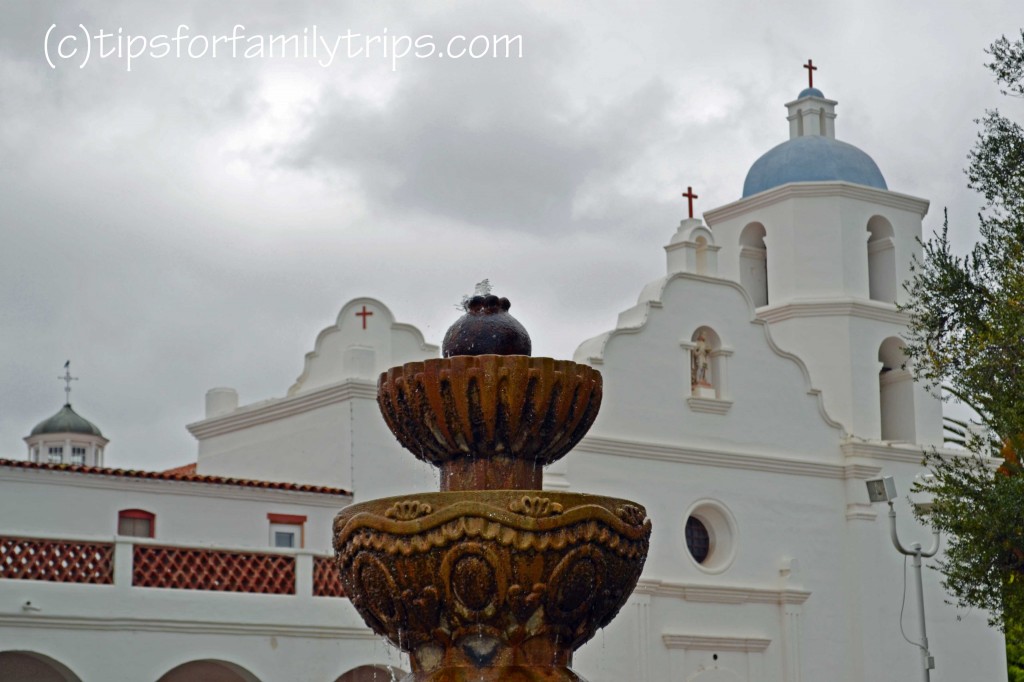 4. Old Mission San Luis Rey
The Mission San Luis Rey dates back to 1798, and it remains an operating Catholic church today. The Mission San Luis Rey is one of the largest historic missions in California, and it is a peaceful place to spend an hour or more during your stay in Carlsbad.
Tourists can visit the chapel, cemetery and grounds for no charge. For a small fee, visit the museum or take a guided tour of the facilities.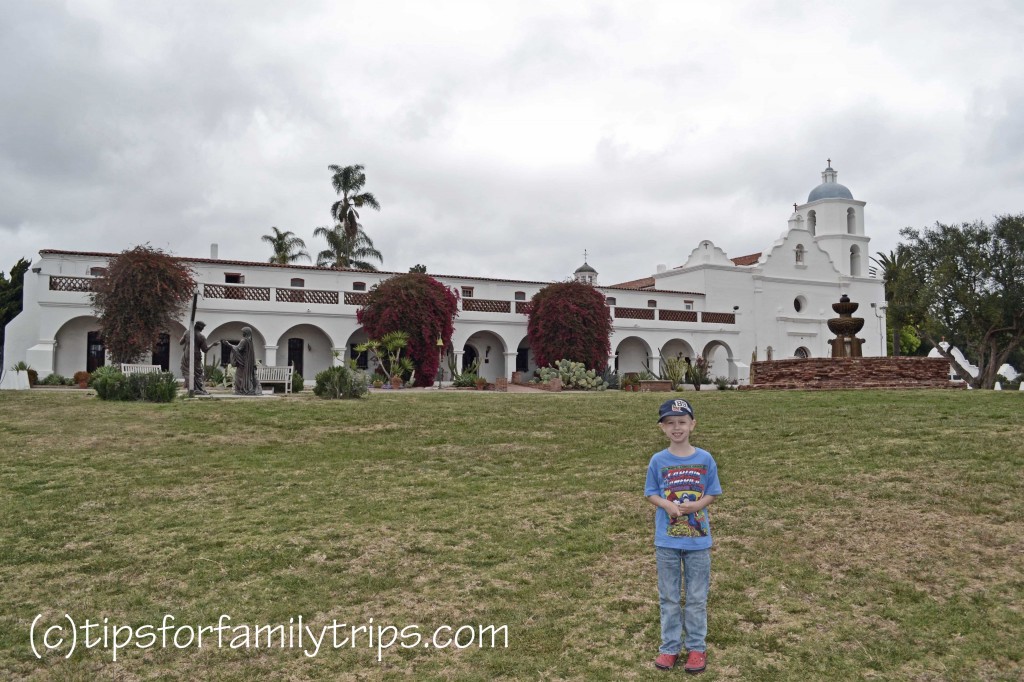 5. Local produce
Keep your eyes open for local fruit stands as you travel the roads in and out of Carlsbad. We purchased local strawberries, avocadoes and tangerines when we visited Carlsbad in the spring. The ripe strawberries were far better than any I have purchased from a grocery store. Tangerines would not normally tempt my family, but the samples were so delicious, we purchased a whole bag on our way out of town and finished them within a few days.
Keep cash on hand for this activity. Some farm stands may accept credit cards, but don't count on it.
Carlsbad is conveniently located between San Diego and Los Angeles, so the amenities of both big cities are within reasonable driving distance. However, it is also far enough from both that your vacation feels like a vacation.